THE DIARY GAME | 03/14/2021 | This Is All I Need For Life - Awesome Sunday Spent With Fam
Hello Friends!
---
Hope everything is going well...😊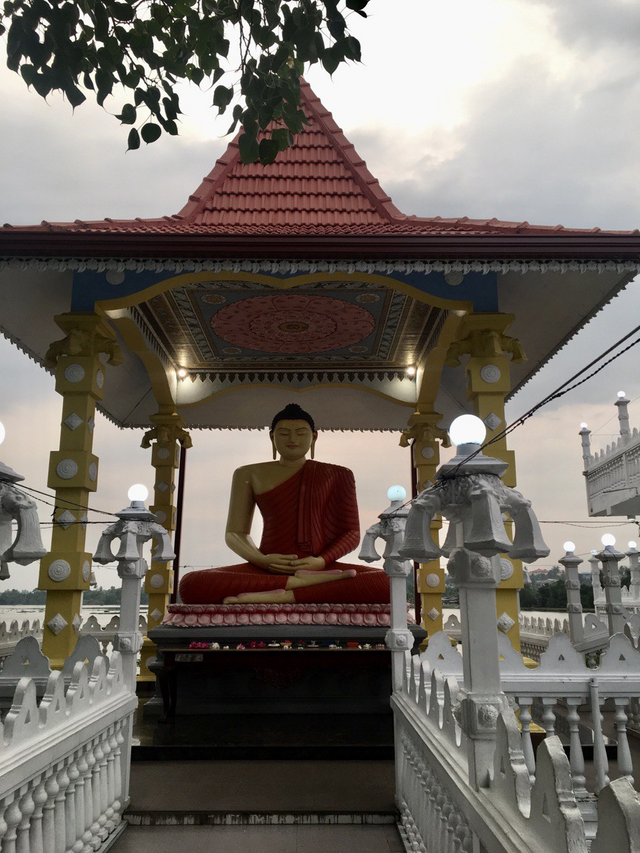 Google Plus Code - QWV4+CC Piliyandala
This weekend all my family was at home after a very long time. I was so excited to spend the weekend with everyone in the family. Leaving behind daily schedules and boring routines, It is a blessing to have time to spend with the family.
As always mom prepared heavenly delicious Milk rice for breakfast. Looking back on a day like today, All of us started working from home. Can't believe it been a year in just a blink of an eye.
Time goes fast, what I have learned from all these years is to enjoy the moment. Morning hours flew away with lots of chats and housework. We had so much to talk about each other while completing important daily activities.
Since all of us are at home, we decided to go to the nearby temple. We all love to spend our time at the temple. Visiting the temple is the best way for me to let go of all the stress and feel more refreshed and relaxed. Sri Vijayarama Bodiya is located just 5 mins away from my home. The temple is located between the main road and Bolgoda river.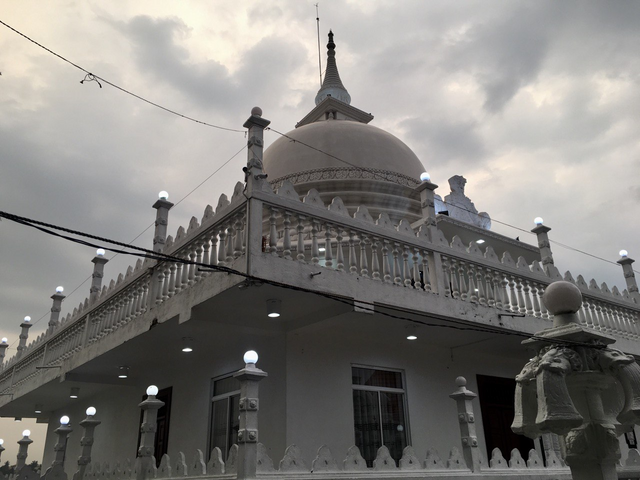 There is one more specialty in the temple, you can visit the dome of the Chaitya. There are paintings in the inner walls of the chaitya. You can also enjoy the scenic views from the top and feed fishes
This temple is built on the river bank and has splendid views to make your mind spiritually rejuvenate. Mom and I prepared herbal medicine offerings to lord buddha. We worshipped peacefully at the temple. It started to rain slowly, amidst the rain we worshipped.
After worshipping we didn't forget to feed the fishes in the river. There were many! It was quite interesting for me. We bought a loaf of bread to feed the fishes.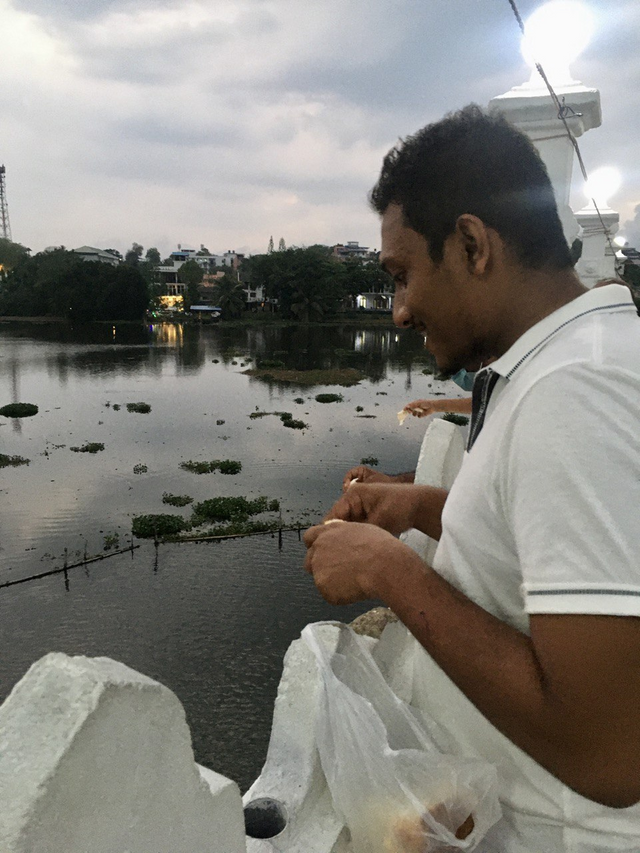 Feeding fishes in the river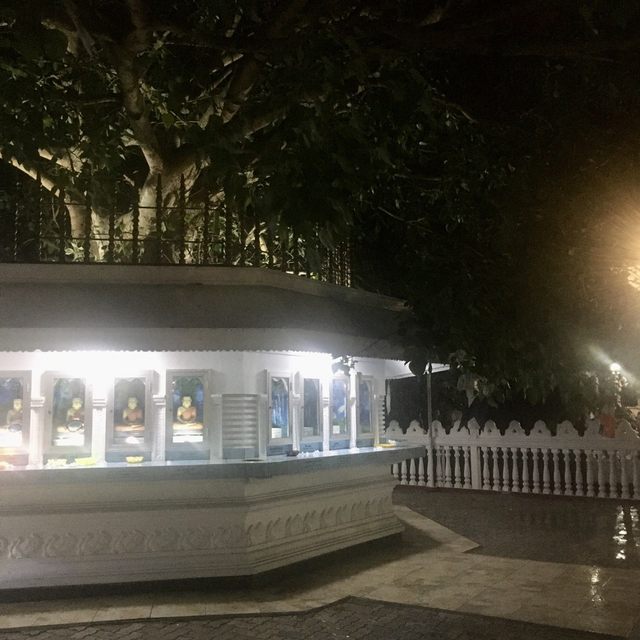 Bo-tree and the river breeze gives a different freedom to my heart
We left the temple at around 8.00 pm to have dinner. We went to a restaurant called DMN Supper. It has a food court on top. It is also a great place to enjoy a dinner outing with the family. Unfortunately, we could not enjoy the beach view from the outdoor restaurant as it was raining heavily.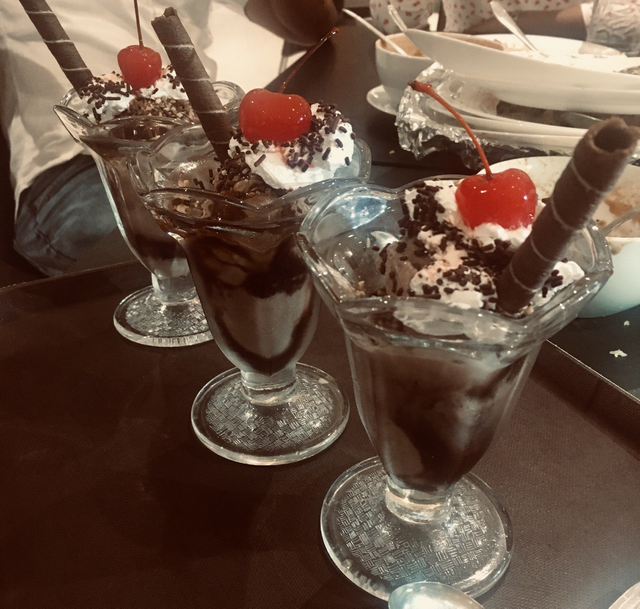 Choclate delight, It tasted sooo good! #neversayno to Ice cream
We didn't let the rain ruin our day, we had an awesome dinner with lots of varieties at the indoor restaurant. Sorry I was not able to capture many photos as I dedicated my full time to the family. A dinner wouldn't feel complete without a sweet dessert. We ordered our Ice cream to wrap up our family time for this weekend.
Thanks for reading... hope to see you with another diary post soon!
A big thank you to @steemcurator01 @steemcurator02 @booming accounts for the immense support and to all those who follow my blog