THE DIARY GAME | 03/28/2021 | Returning Back to Colombo
Hello Friends!
---
Hope everything is going well...😊
Finally, the day has arrived to leave Galle. We started our day a little bit early than our usual time. It was 6.30 am I drank my tea while having a chat with my hubby in the garden. Our cute pet Nicky joined us too! She sat beside hubby sharing the bench. Nicky loves to give high five when she is happy and wanting to play. Look how Niky gives a high five to hubby...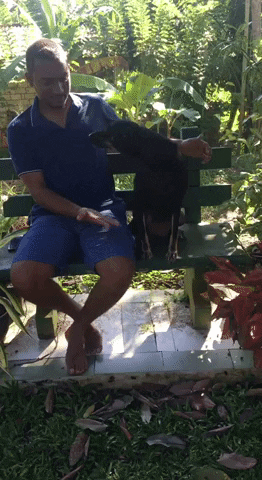 Give me a high five!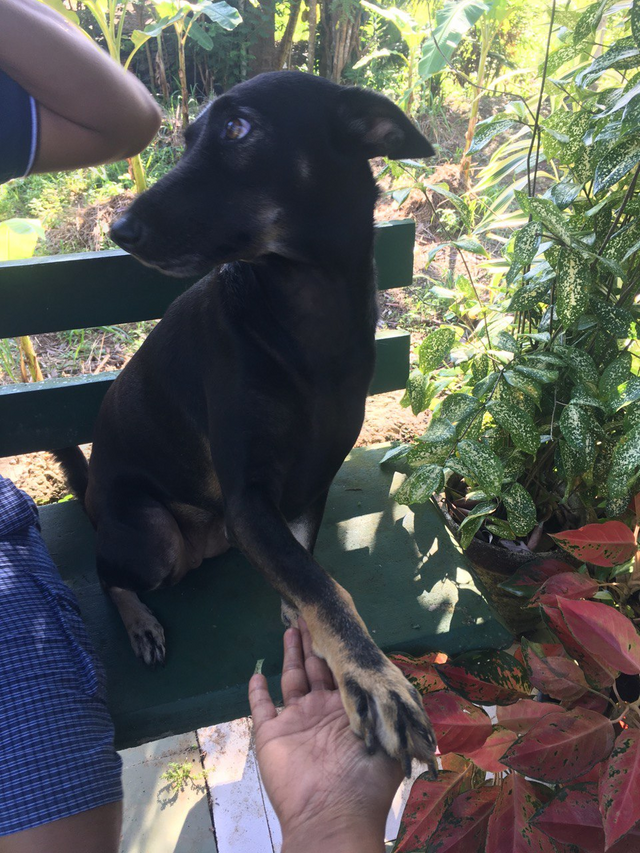 This cute doggy made my day
After spending time with Nicky, we got ready for the doctor's appointment which we had at 9.30 am. My mother-in-law prepared us breakfast in the morning. We had breakfast and left home at 9.00 am.
It was a sunny day and a mercantile holiday in Sri Lanka. But surprisingly most of the shops in Galle were open. The city was crowded just like the other days. We were on time and had to wait for a little until our turn comes.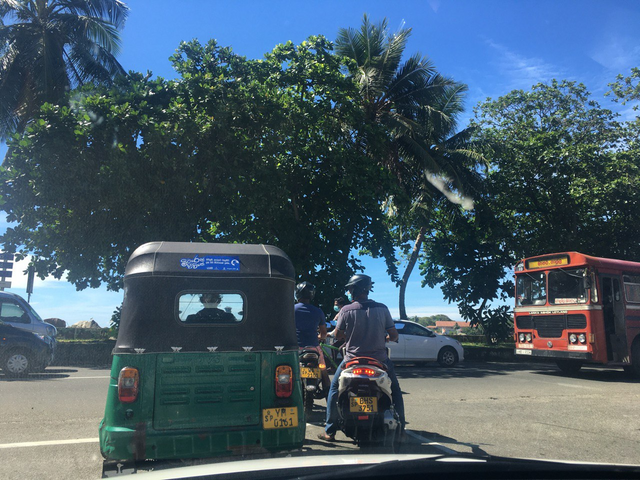 Galle - Colombo main road
After the doctor's appointment, we headed to Galle Fort. When going to Galle city we don't miss visiting Galle Fort. It's one of our most favorite locations to spend time leisurely. No matter how sunny it is, we decided to spend some time at the Galle fort.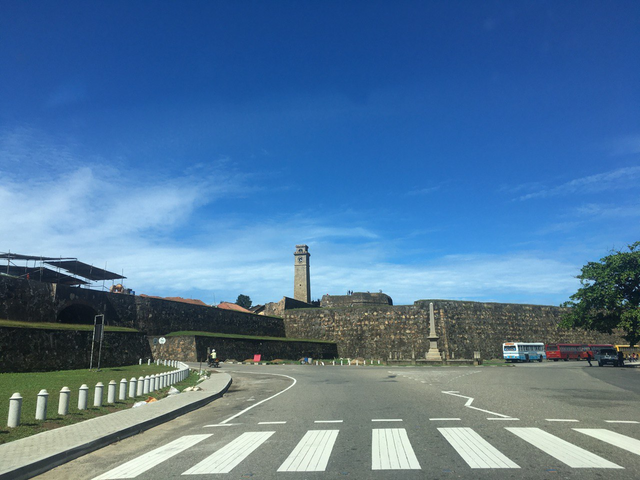 Google Plus Code - 26F9+F2 Galle, Sri Lanka
Amidst the hot sun, there were many people enjoying their holiday at the Galle Fort. I was exhausted after the walk. Hubby and I bought a "Kurumba" to refresh ourselves. It helped to keep us hydrated throughout our time at Galle Fort.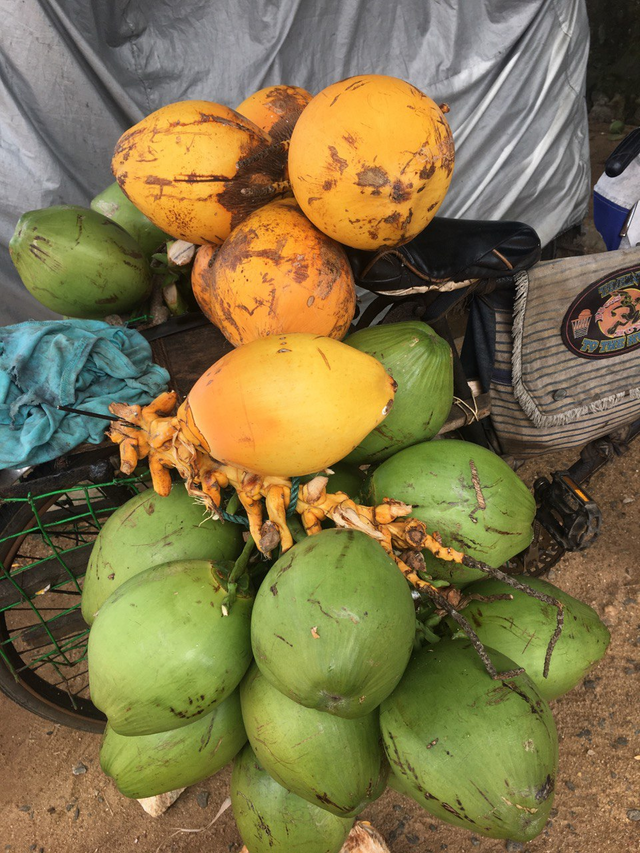 I was very thankful to the seller, He keeps selling the best thing for everyone who is feeling tired and thirsty. It's 100% natural and there is no harm for the health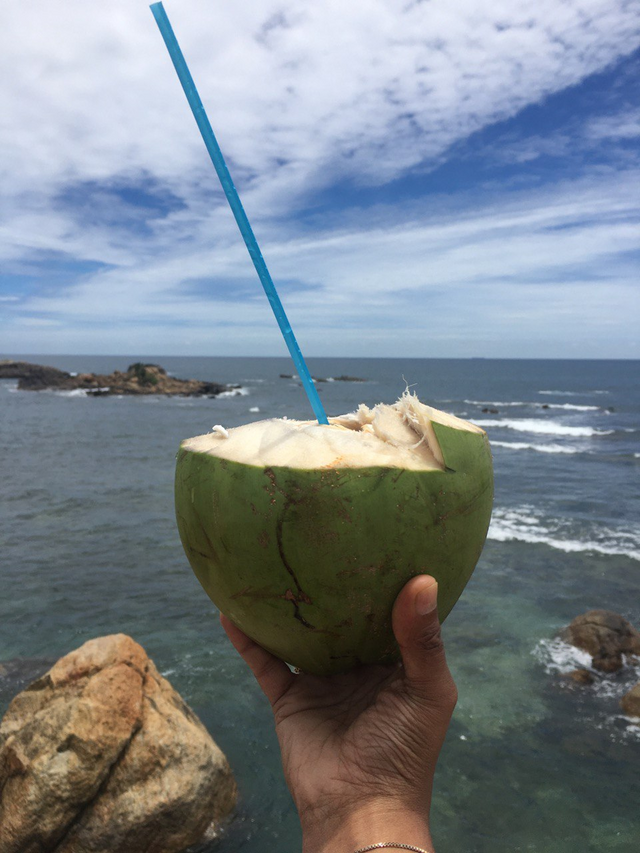 I enjoyed having "Kurumba" while being at my favorite destination. The view at the Galle Fort is different each time I visit. It just feels amazing!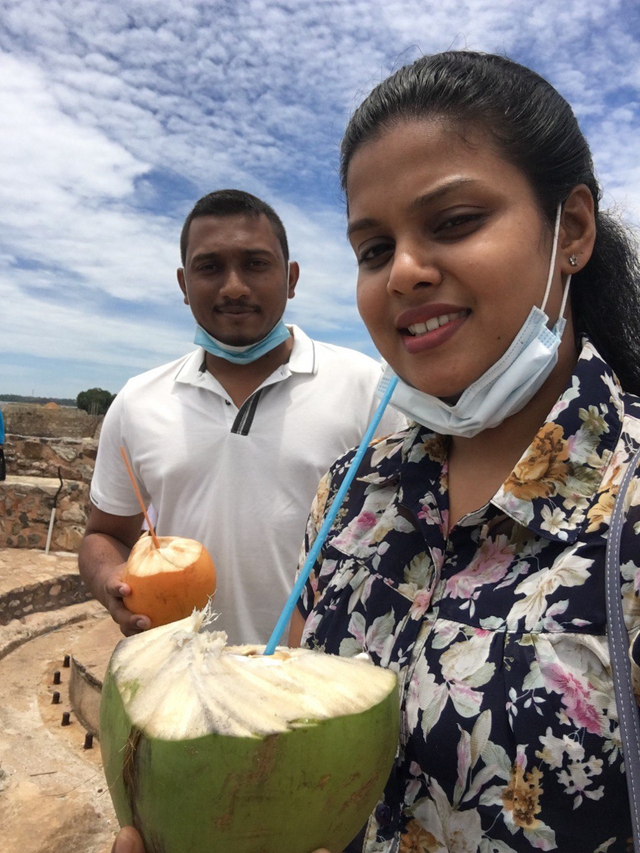 I did not forget to take a selfie with hubby...Under the Blue Skies with Hubby @besticofinder
I requested the King coconut vendor to cut the "Thambili" (It's the local name which we use for King coconut) in half. He cut it into half and handed it over to me with a spoon cut from its shell. I love its sweet flavor and also it's fun to scrape its flesh and eat when hungry.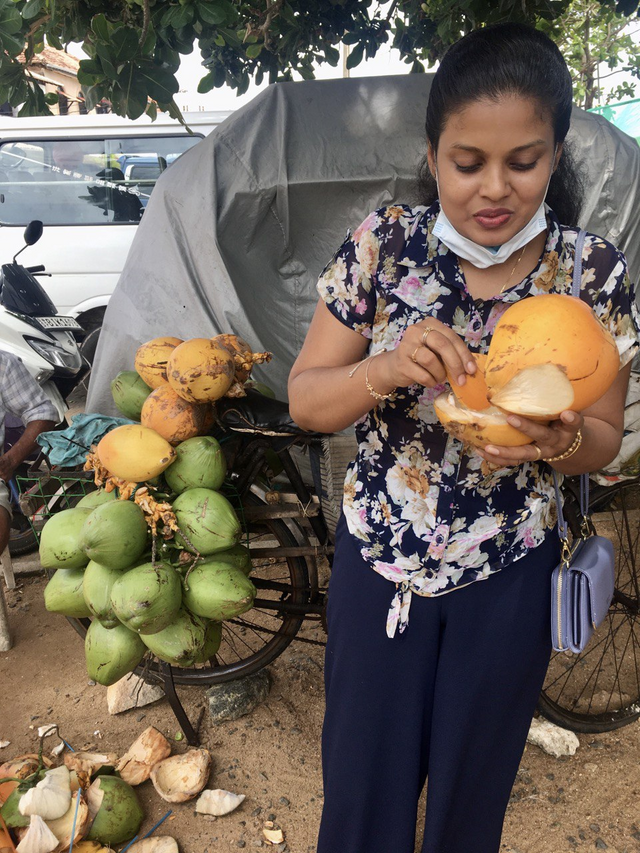 Thanks to hubby for capturing my sweetest moments
There were many other snack vendors such as Ice cream, Peanuts, and Pickles. We bought some peanuts and spent a little more time at the Galle Fort. While being at the Galle Fort we decided to take away lunch for our family. We ordered food from our favorite restaurant at Galle Fort and waited for few more minutes. Then we asked mom to not to make lunch.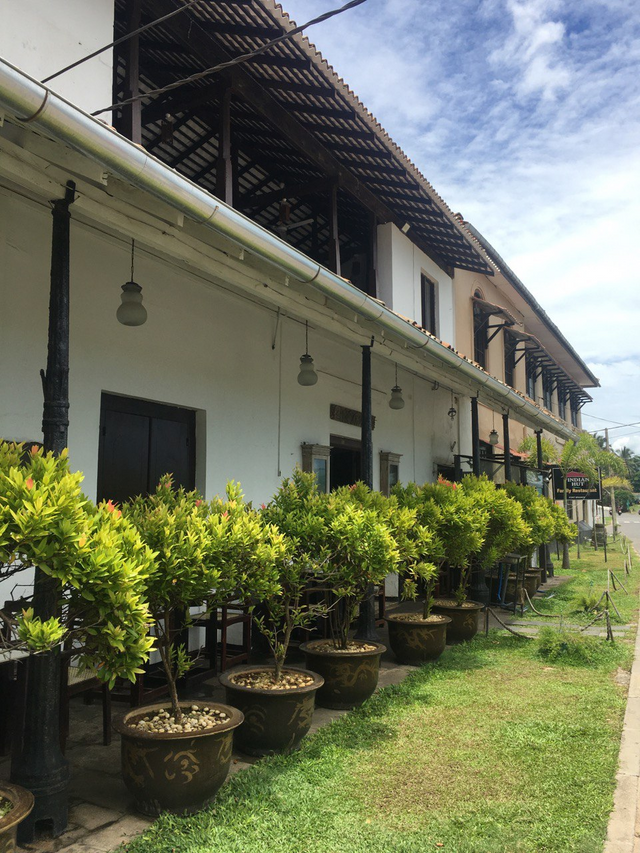 Google Plus Code - 26F9+P4 Galle, Sri Lanka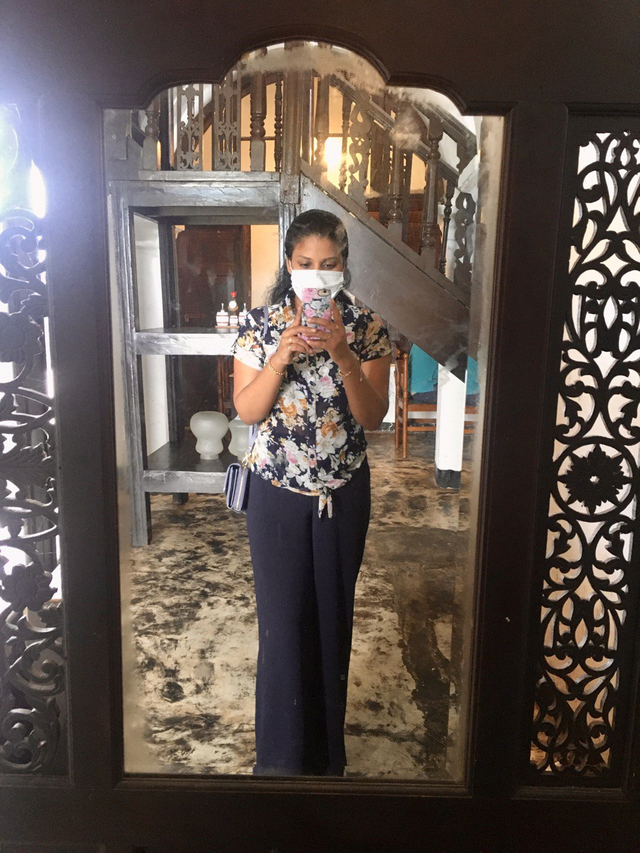 Loved the Interior of the Indian Hut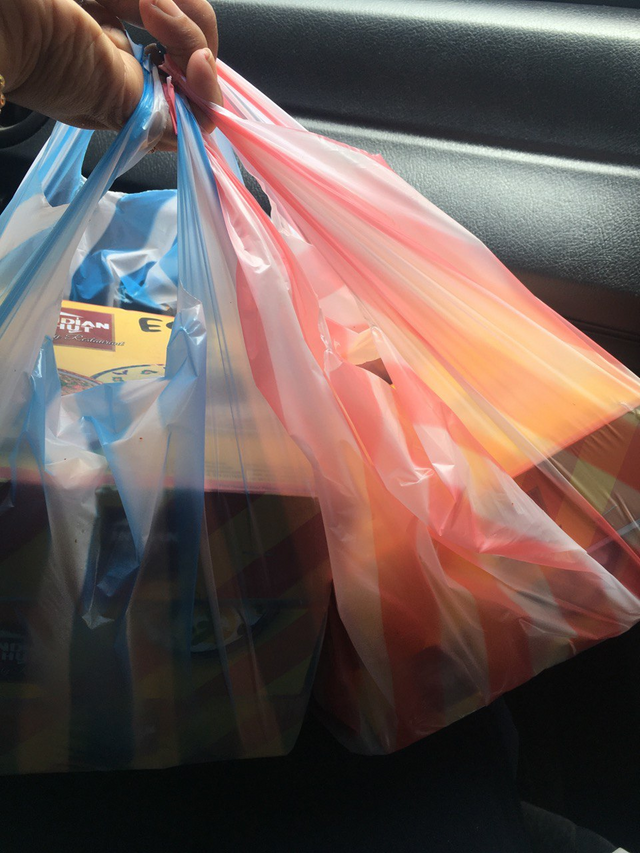 Lunch ready...!
Once it's ready we went home quickly, as everyone is waiting eagerly until we return home. We enjoyed the lunch from
Indian hut with family. It's like a small feast at home. It was really great to spend the weekend happily with my in-laws.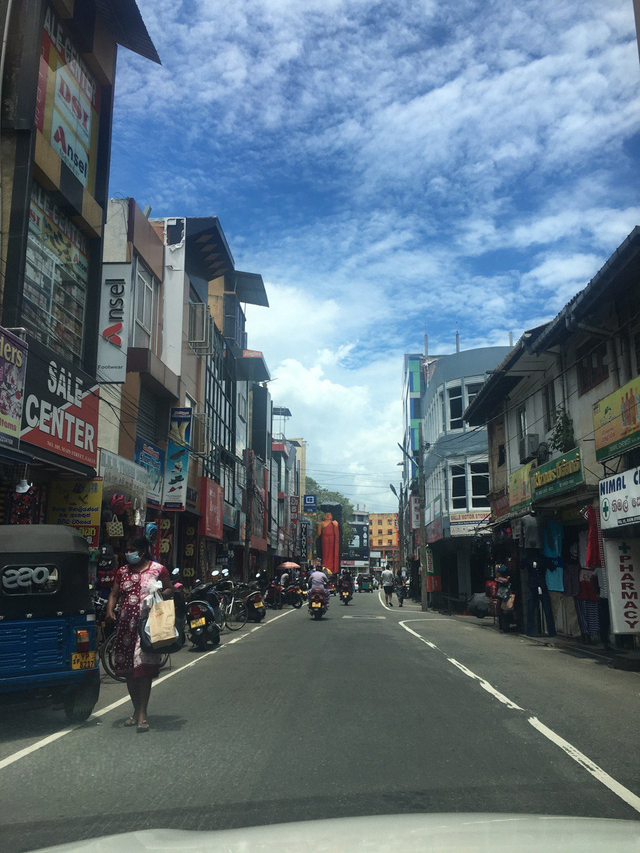 On the way to home from Galle Fort
After a few hours of rest, I started to pack my stuff to return back home to Colombo. We got ready and left home around 5.30 pm to pick my mom. After seeing dad, we started our journey back to Colombo. I'm sad that the weekend is over. Until next weekend I said "Bye" to everyone in Galle.
We reached home by 8.30 pm. I was a bit tired, I quickly took a wash and planning to go to bed as soon as finish writing today's diary. So this is how I ended my Sunday with family at Galle.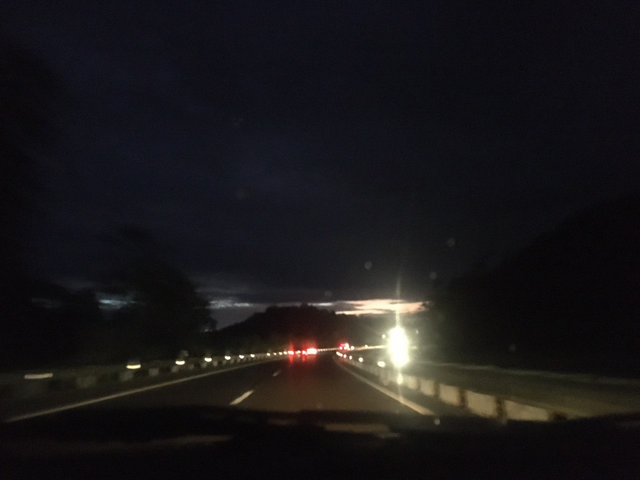 In the evening at the Southern Expressway
Hope you enjoyed reading my diary!
A big thank you to @steemcurator01 @steemcurator02 @booming accounts for the immense support and to all those who follow my blog