What I Gifted My Mother & Mother-In-Law For The New Year
Hello Friends!
---
Welcome back to my blog😊
This April I had an idea to gift something special for my Mom and my mother-in-law. I was searching for something to gift which is useful and valuable at the same time. Last year we celebrated the new year at home so we were not able to treat our parents as we wanted. This year the country's situation has turned normal and people are allowed to celebrate the new year following the health regulations.
This new year is a little more special to me. let me tell you why?
I was married and was depending on my husband's salary. Luckily I got a husband who treats me like a queen. But I like to be an independent woman as before. This is when I was introduced to Steemit. Steemit changed my life a lot. Now I'm happily spending my hard-earned Steem for the happiness of my loved ones.
In all new years, I shop for them buy them clothes, bags, perfumes, etc... From the day I started earning I try to give at least a small gift to my parents. This time I wanted to add a special gift for both the moms. So I decided to buy a most needed kitchen accessory.


Source
I have seen most of the time moms spend their time in the kitchen. Whenever I'm at home I try to help them in everything I could do. But I feel sorry when I'm unable to help them. In most Sri Lankan dishes, Coconut milk is a staple ingredient. They spend most of the time scrapping coconuts. The best way to reduce their time in the kitchen is by making their daily tasks easy.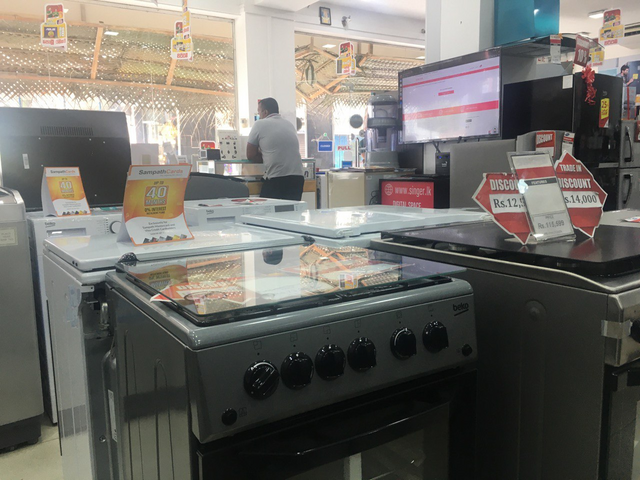 I visited Singer branch in Galle and looked for the coconut scrapper which I was planning to buy
Luckily it was available in the Galle branch. The staff helped us with all the information and checked the machine. I ordered two. They checked both the machines in front of us and handed them over to me. It was great to know that they offer a 10% discount. It cost 17,098 LKR for both machines. Finally, after purchasing the electric scrapper I couldn't wait to gift it to my mom's.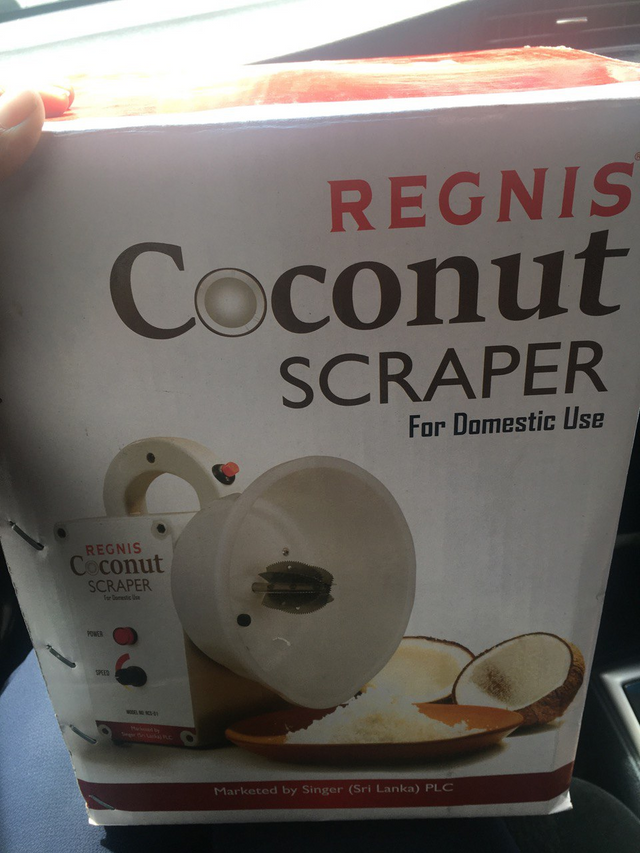 Bringing the electric scrapper home
After taking it home both moms were really happy about the gift. They thanked and blessed me a lot. It was a great blessing to see their happy faces. As soon as I took it home both moms opened the packings eagerly and started working with the machine.
I'm sure it will be of much use for them as their happiness is to cook delicious food for us. And I tried to make their work a lot easier and quicker!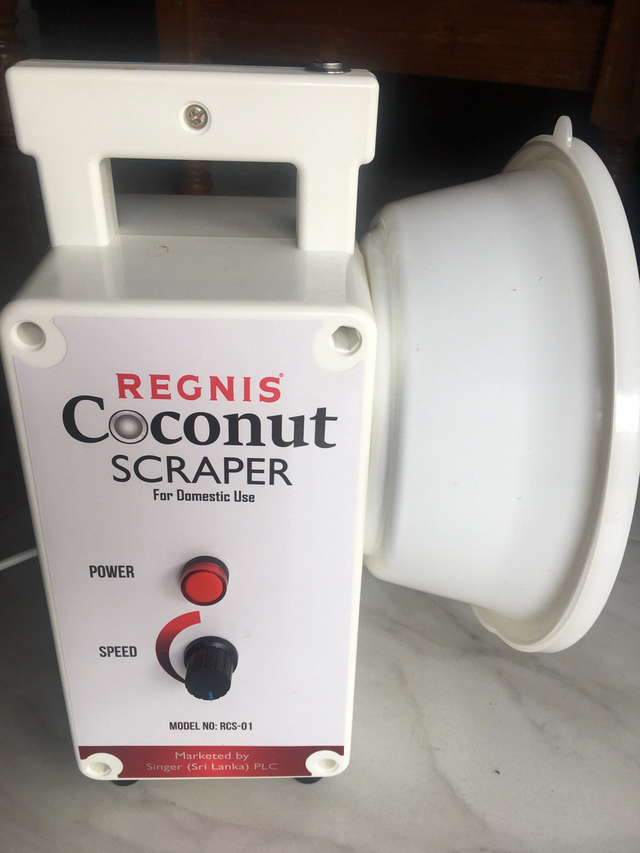 ---
Hope you enjoyed reading my today's post
My attempt of making my parents was a success only because of @steemcurator01 @steemcurator02 @booming accounts. I'm very grateful for all support given throughout my journey on Steemit. And to @besticofinder for always being by my side