Tour with Steemit Sri Lanka | @whitestallion|Phi Phi Islands-Thailand /My top vacation destination.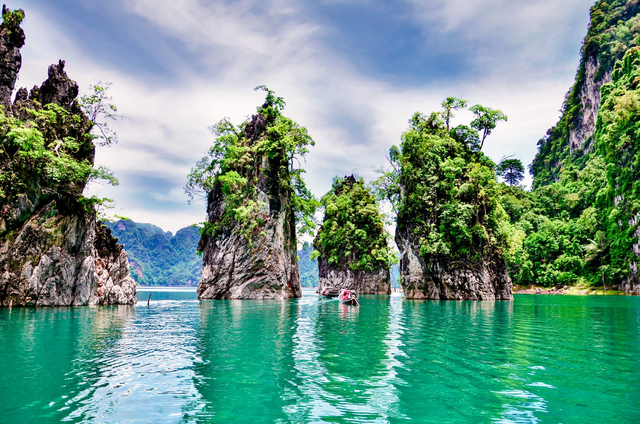 image source
Explore the beauty of nature
Hello guys and welcome to my blog, today I will be writing about my vacation destination, so hang in tight and enjoy the ride to my dream vacation destination.
I have always wanted to leave the country for a vacation getaway, I have a lot of places I wish to go but one usually stands out among all of them. I would love to visit cities like Paris, Brazil and other European countries so I can get to watch a live champions league match. However, my top vacation destination is Thailand.
Thailand is a Southeast Asian country. It's known for tropical beaches, opulent royal palaces, ancient ruins, and beautiful landscapes of submerged mountains. It's a great location for a getaway location with minimum stress and distractions from the outside world. I will gladly endorse this location for anyone looking for a vacation spot.
Basics about Thailand
King: Maha Vajiralongkorn Trending
Capital: Bangkok
Dialing code: +66
Currency: Thai baht
Official language: Thai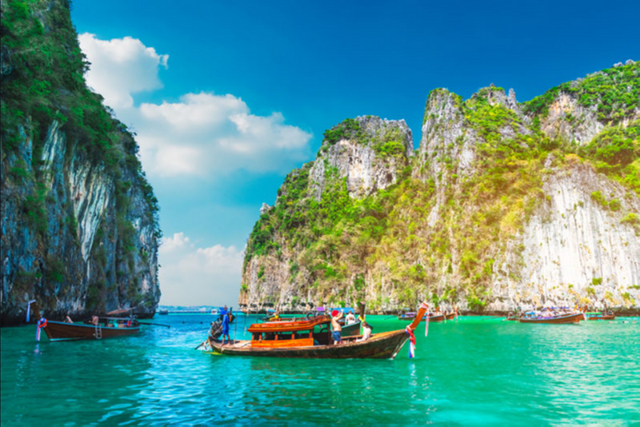 image source
I have a lot of things planned out whenever I visit Thailand(Phi Phi Islands), first, I plan to visit its beautiful beach and numerous beautiful spots in Thailand, a great hotel, and a quiet time with my family. I have the journey all planned out in my head, I am just waiting for the right time to execute my plans, maybe sometime in the future, I will get to enjoy the wonderful scenery of Thailand.
One of the most interesting things about Thailand is its submerged mountains in Phi Phi Islands, it's so gorgeous to look at and certainly one of a kind in the whole world. I can't think of any other place in the world with so much beauty. If I get to visit Phi Phi Islands, these are the list of the things I will surely do:
Ocean diving in its clear waters.
Try out local foods and traditions.
Learn a language.
Beach party all day.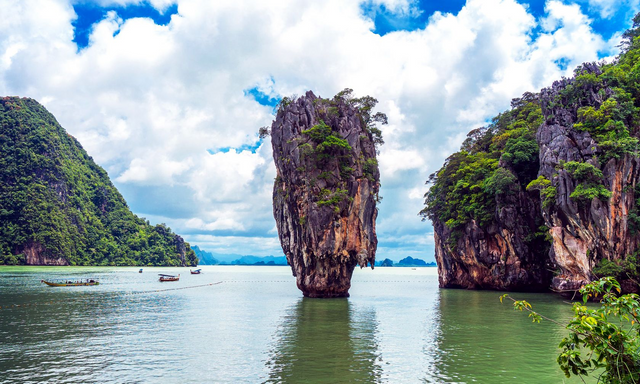 image source
Some of the amazing scene of Phi Phi Islands
These are just a few of what I will definitely try out and I know I will someday. Thanks to @besticofinder for organizing this contest and this is my entry to this contest.
This post is powered up 100%