Qurator's Tasty Tuesday | Rice-illicious Cookoff!
Hey there… This is my entry for the 1st Monthly Special Edition of Tasty Tuesday's Cookoff Competition! Sponsored by @qurator, @capduagajah and @foodiesunite, this competition is also a joint-venture with the Rice Flour Mill from Malaysia @capduagajah.
There are quite a number of rules to follow so planning for this post wasn't easy but many thanks to both @littlenewthings & @capduarajah, I was determined to participate though with the many challenges faced.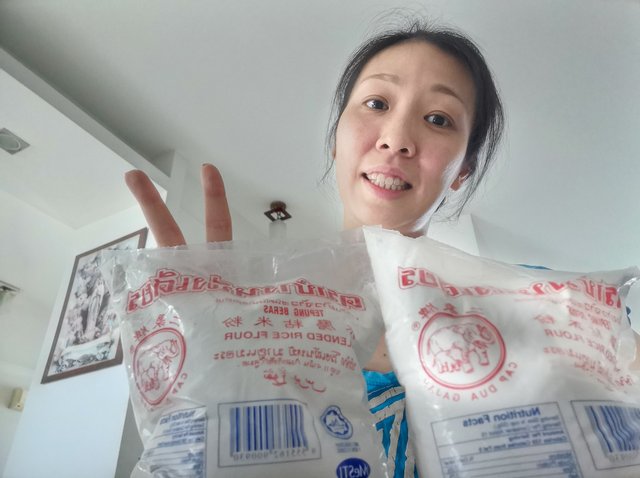 One year ago, I wrote a post about the festival that is a mega celebration in my country. As a Malaysian, we have many race, beliefs and culture - and we love to celebrate it all. Part of it is because we get One public holiday or Two in some instances.
For me, Chinese Lunar Festival is kind of a big thing. Families gather, friend meet up and we eat, eat and eat some more. There's no time to think about dieting during these 15 days. Well.. one year ago, I was on a baking fanatic syndrome - from pineapple tarts to honeycomb biscuits. Instead of buying from the stores, I decided to home made the cookies which usually cost a BOMBSHELL! I even gave some away to family members and friends.
This year hasn't been really successful for me since I've been working abroad since March last year. So, many of my baking ingredients and kitchen utensils have been laid idle unfortunately. Until, I saw the post from @qurator highlighting about Tasty Tuesday's - Rice-illicious Cookoff! Now, this is one that raised my adrenaline. Rice flour ? I used this in my biscuit recipe before and I still have this ingredient in my pantry. Maybe it's time to check if the expiration is due if not then I'm in for another baking session.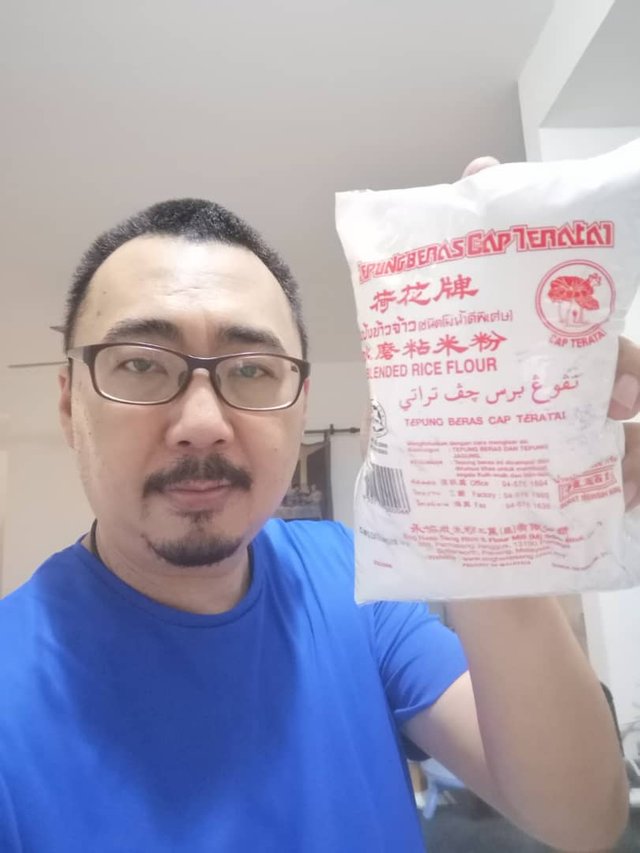 Here's my hubby holding a packet a blended rice flour - not from the same company as in the contest - hmm.. there are other competitor manufacturer products out there, Judges :) And unfortunately, if I don't use this packet, it's going to the bin which isn't good, then it would be waste of money spent. Then again, thanks to support from @littlenewthings & @capduagajah who sponsored me two packets of rice flour from Rice Flour Mills in Malaysia, I'm back in the game again. I am indeed so grateful for the lengths friends would go for one another … Sincere blessing to @littlenewthings & @capduagajah
Anyhow, for this month's Tasty Tuesday's Cookoff Competition, I'm going to share a secret recipe from my Aunt who's a MasterChef in the kitchen. All her experience is home school, no need Jimmy Oliver or Gordan Ramsey Culinary University. I just need to visit my aunt and that's the best culinary school ever, next to my Dad of course who's also a Masterchef !
I know that the category is Breakfast and compulsory ingredient is rice flour. Then again, this recipe that I'm sharing with you can be enjoyed for all meals, throughout the day especially now when it's the Chinese Lunar Festival! So, it fits into three themes for this month.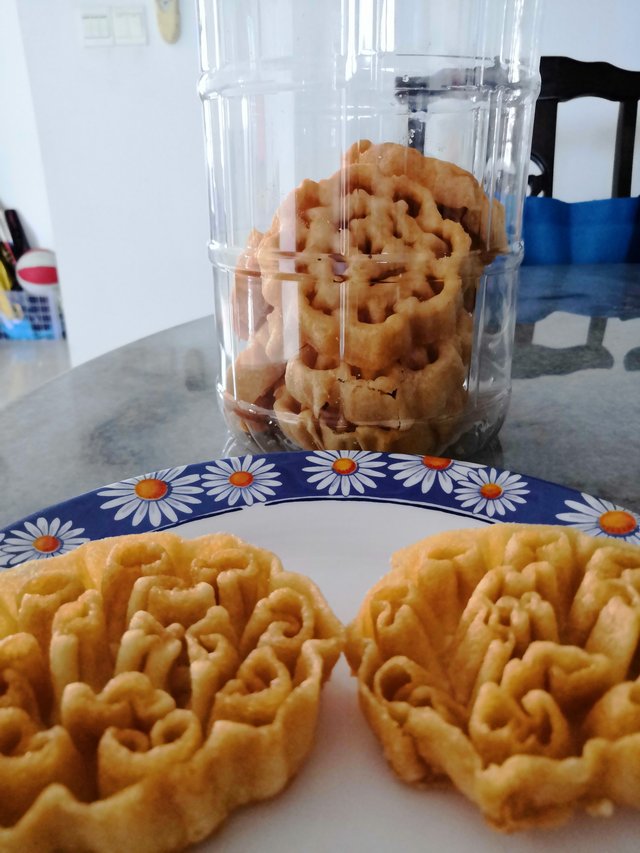 The secret recipe I'm going to share is Homemade Malaysian Honeycomb Cookie
My aunt's recipe :-
2 cups all purpose flour
2 rice flour
2 glutinous rice flour
2 cup sugar
10 eggs (Grade A)
Now, it seems that there is also another recipe that comes from the North of Malaysia which is also very famous. I've never heard of such recipe that uses a special Indian spice but then never say never, right..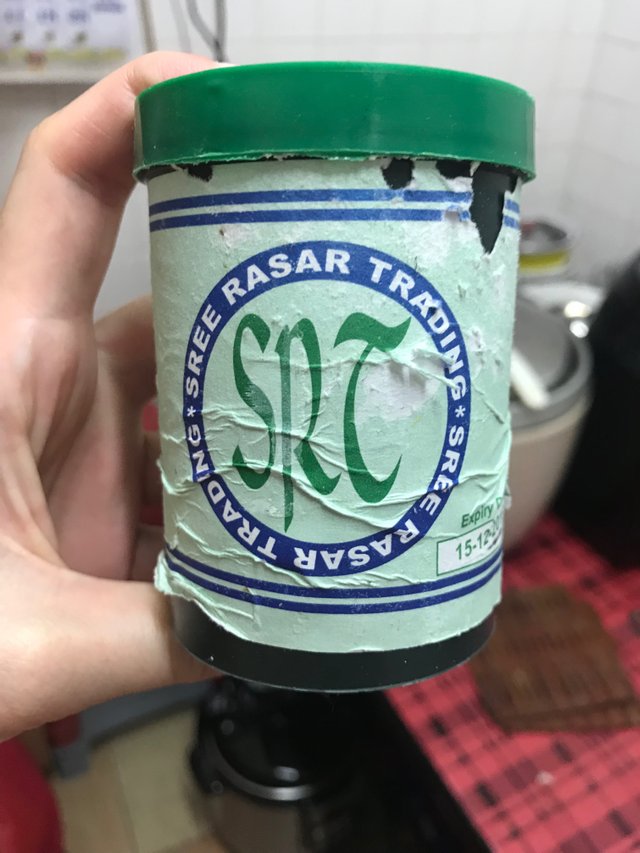 1 bag rice flour
9 eggs
Less than 2 cups all purpose flour
1 pcs of Indian Kapur (Chalk)
In addition to these two recipes, I was introduced to a savoury version of Honeycomb Cookie. It tasted a bit salty and spicy which kind of suits my taste since I don't really have a sweet tooth. Hmm.. maybe I'm already sweet enough :) It was quite hard to find this recipe as it isn't very common and still very new. However, for this contest, I shall stick to the sweet version of Honeycomb Cookie.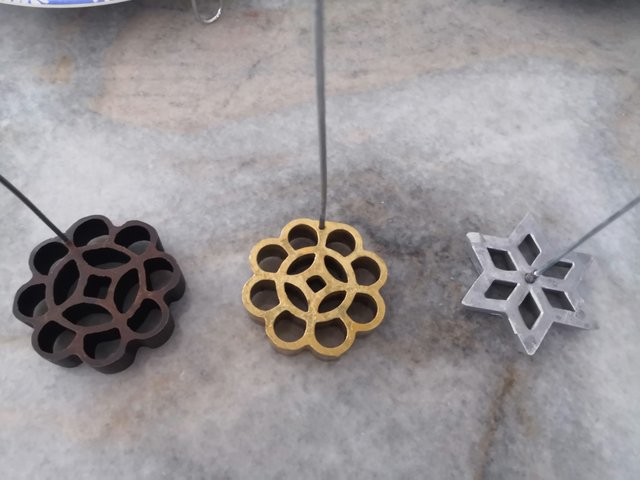 Method
Part #1
Crack eggs and mix with caster sugar in a bowl, use egg whisker and beat it
Put in the rest of the ingredients and mix well – sieve all thoroughly
Part #2
Heat up oil in a flying pan till half – ensure fire is not too hot (this takes a few tries before getting the right temperature)
Using the metal honeycomb mould, leave it in the oil for a few minutes (this allows ingredients in Part 1 to drop into the oil much easier)
Dip the metal honeycomb mould into the mixture, making sure not to overlap over it
Drop the mould into the pan and slowly shake it allowing the dough to drop into the oil
Turn it once it's golden brown on one side and repeat the same for the other side
Using a strainer, pick up the honeycomb cookie and place it on a cooling rack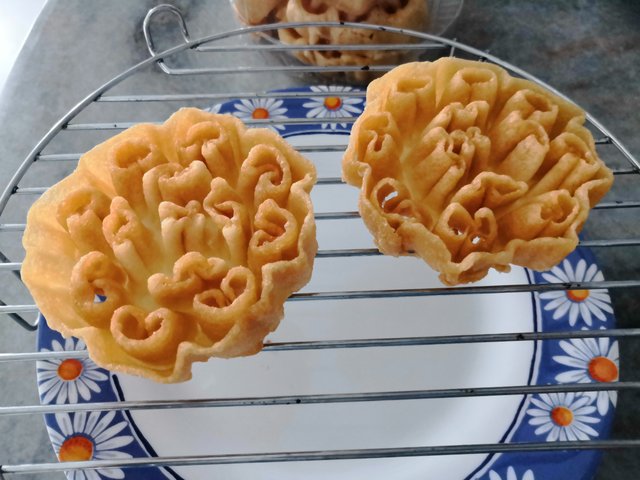 And here is the final product ! All done in about 2 hours as it's just me alone doing it.
I know I'm supposed to take photos of my entire cooking process but it's a bit tough with the hot oil and dipping the oil and etc.. I was afraid I would drop my phone into the pot of oil or burn more honeycomb cookies, then I'll be left with just 2 containers instead of 4.. ha ha
Tips :
i) Best to have two persons doing it – faster and easier
ii) There are several designs for the Honeycomb mould – it's nice to have varieties
iii) Store it in airtight containers once it's cooled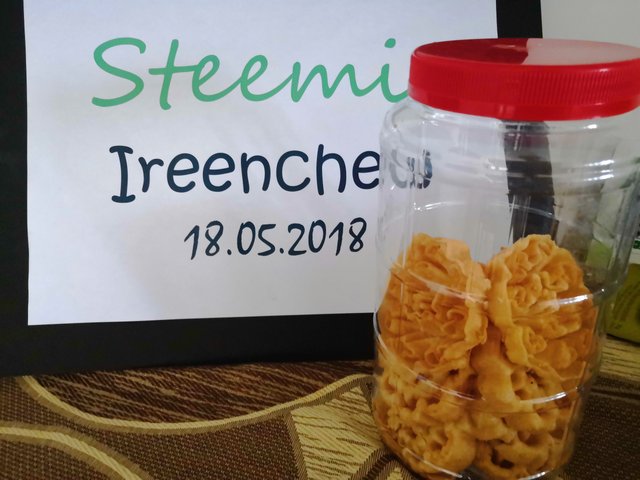 So, instead of One recipe, I have Two recipes for you to choose from whenever you feel like having some honeycomb biscuits. It's easy to make and absolutely delicious to enjoy, be it for breakfast, lunch, dinner or in-between-meals. Like I said, during the Chinese Lunar Festival, we eat all the time so this is a perfect fit for the entire day and a personalised gift for families and friends.
---
Rules of Tasty Tuesday's Cookoff Competition
MUST be posted via the Rice-illicious Steemit Community
Your recipe must include the compulsory ingredient in the competition
Hashtag sequence: hive-102405, qurator, foodie
Mention the Rice-illicious! Tasty Tuesday: in your post title or somewhere in your post.
Must have at least 3 photos of your cooking process, including the final product with your steemit ID written by the side.
Post your link as a comment in this post to officially confirm your entry.
Deadline: 5 days before the first Tuesday of the next month.
This Month's Cook-Off Category: BREAKFAST
Compulsory Ingredient: RICE FLOUR
Hints:
You can add other ingredients into the recipe to create your masterpiece, but you must not omit the compulsory ingredient. Extra compensation from @capduagajah
To know more from the original post, Read Here