Rice-illicious! Tasty Tuesday || Ginataang Halo-halo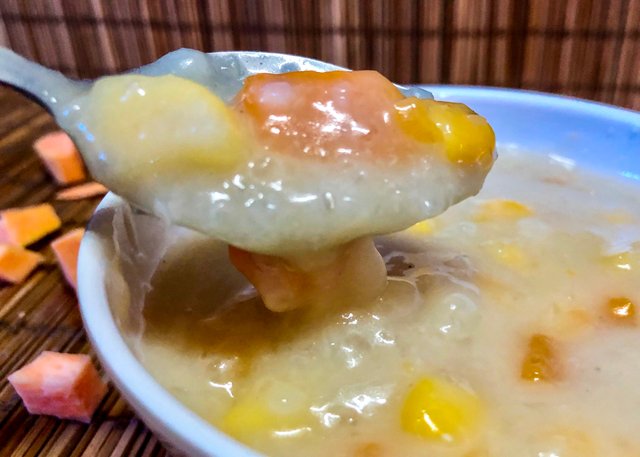 Hello Foodies around the world!
How are you today? We are on the 12th day of lockdown due to covid-19, and in some areas food supplies are limited. I am thankful for having sufficient stocks here in the house.
Hmm let's see if I have enough ingredients for my cravings. At first, I have no intention in making a blog about this recipe and during the process I remembered that this one will be fit for the @qurator's rice-illicious vegan monthly cook-off.
So here it is... this food is called "Ginataang Halo-halo", a popular Philippine sweet delicacy made from stew coconut milk and mixed native ingredients. From the ingredients itself derived the name ginataang halo-halo (coconut milk - gata/ginataan & mixed ingredients - halo-halo).
The Ingredients:
• 1 cup glutinous rice flour
• 1 1/2 cup diced sweet potatoes
• 1 1/2 cup diced ripe saba banana
• 1 big sweet corn
• 2 cups granulated brown sugar
• 2 1/2 cups pure coconut milk
• vanilla
• water
The Procedure:
My version was an easy one with the simple available ingredients I have in the kitchen, even if I want to add tons of it and be in the grocery to grab those, it's impossible due to lockdown. But I assure you it's the same legit and delicious taste that it has to be 😉. Actually the other ingredients can be optional or combination or lucky enough to have it all, like the tapioca pearls, taro and ripe jackfruit.
So let's start cooking!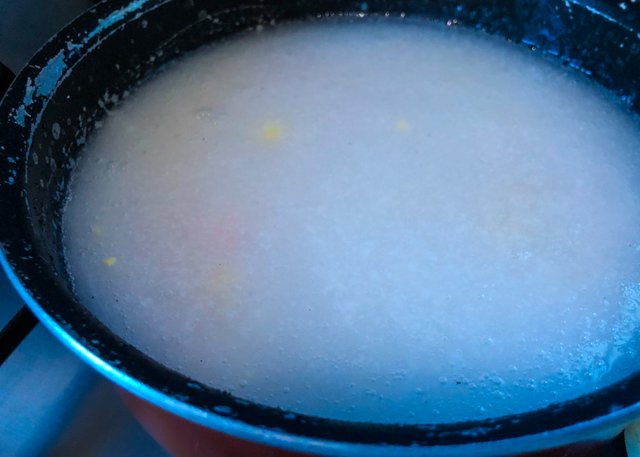 This is the rice flour I already put in the casserole with about 500 ml of water and waiting to be boiled. The rice flour was actually mixed with some drops of water to form into teeny-tiny balls, which comes the thick and creamy sauce of the dish.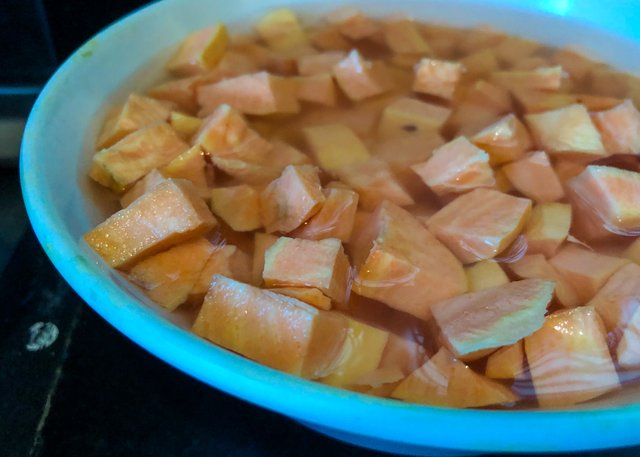 After boiling the rice, it is followed by the diced sweet potatoes because it takes a little longer in cooking compared to other ingredients. Wait to boil again, but make sure to set the fire in medium coz the thick rice will be burnt.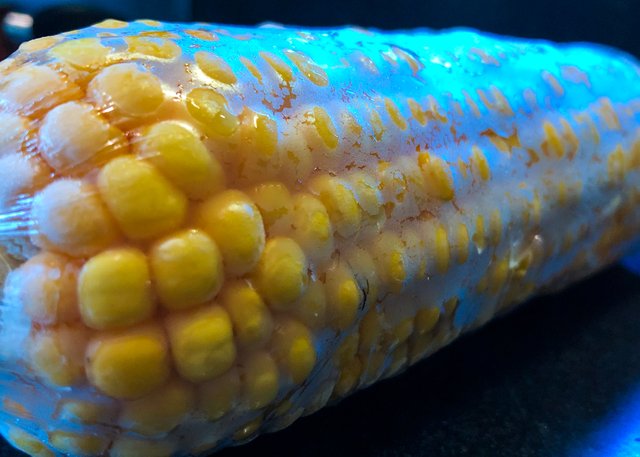 Added by corn bits, please don't put the whole cob 😅. Steam a bit.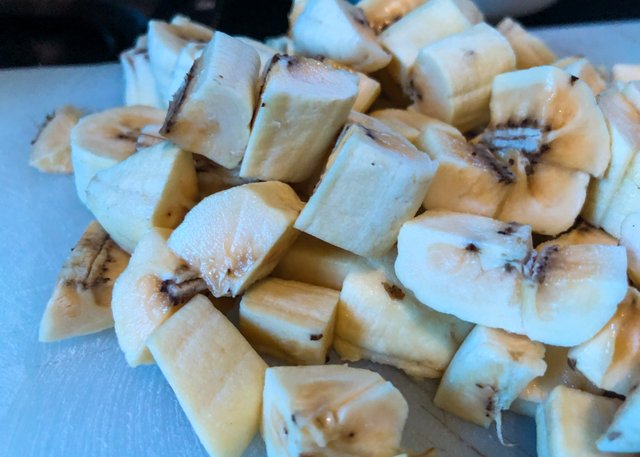 Followed by the diced saba banana.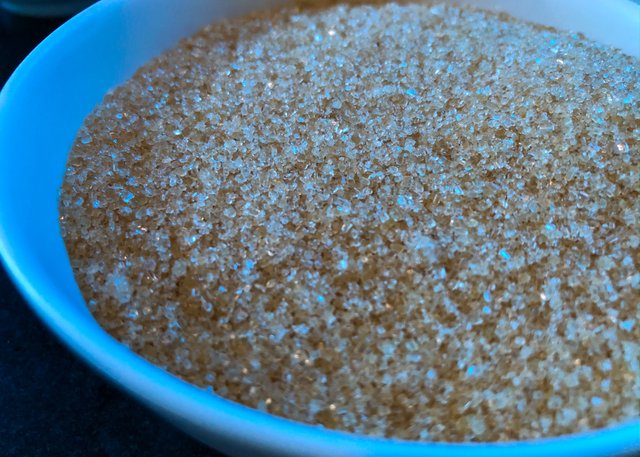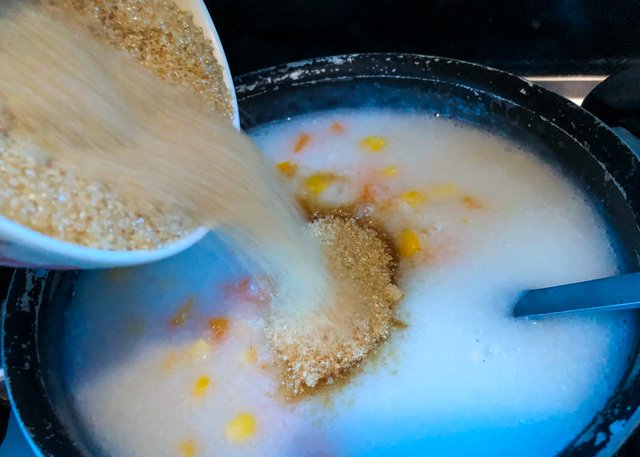 Then the granulated brown sugar, mixed with all the other ingredients in the casserole.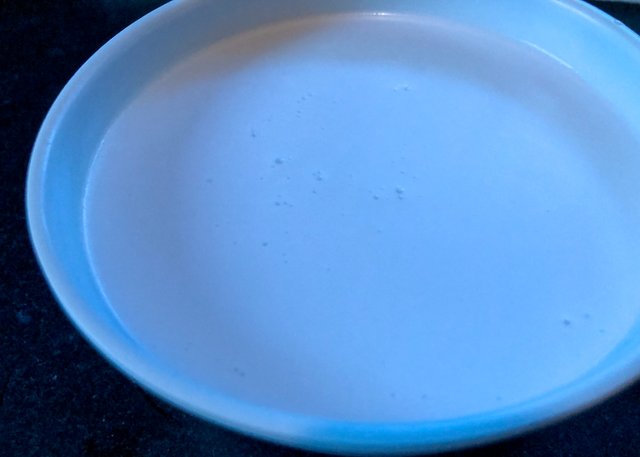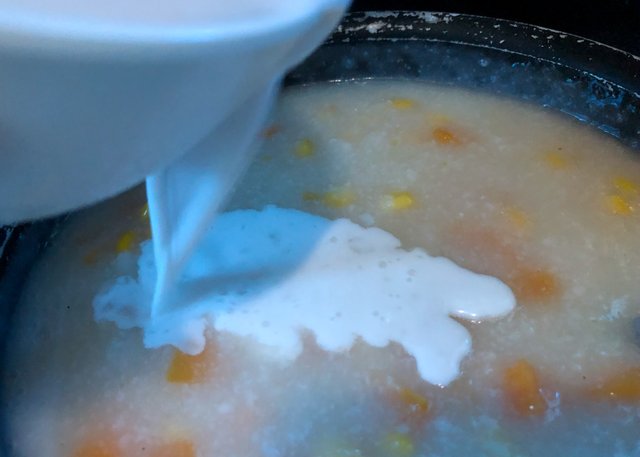 Finally, the pure coconut milk.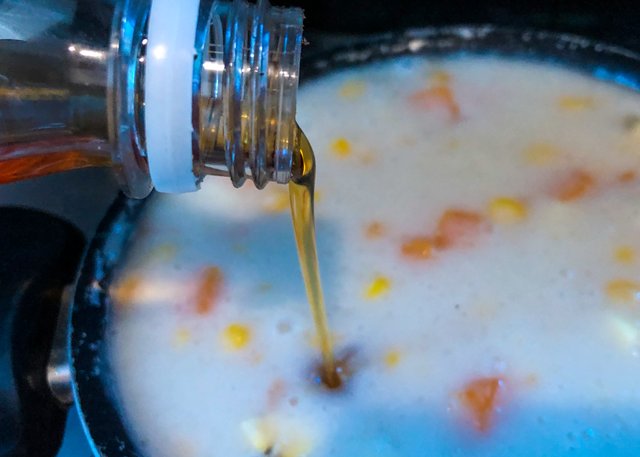 Plus the vanilla flavor to add some kick and aroma but it is optional as well.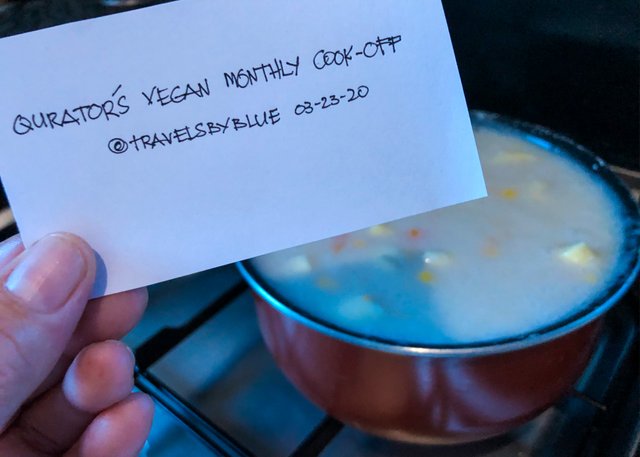 Bring it to boil and make sure that everything is fully cooked.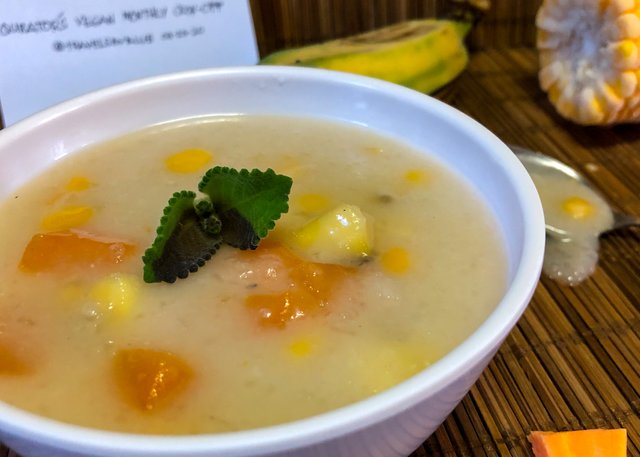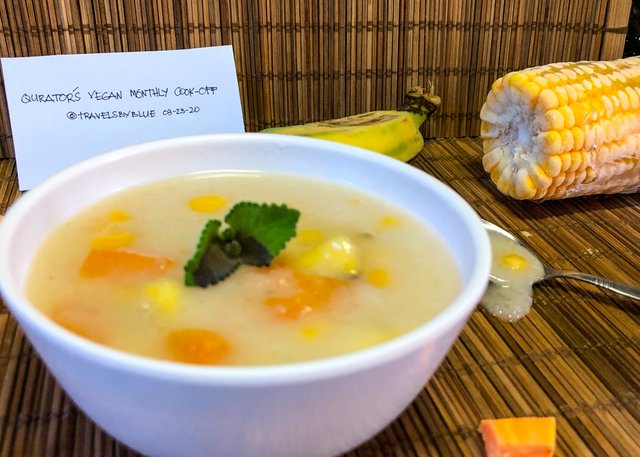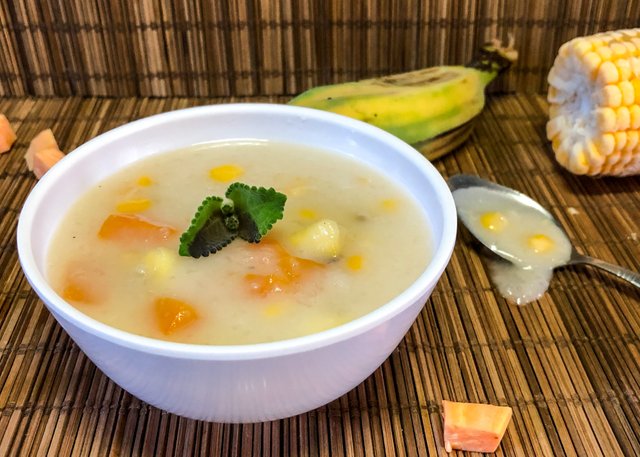 Tada! Presenting the Ginataang Halo-halo.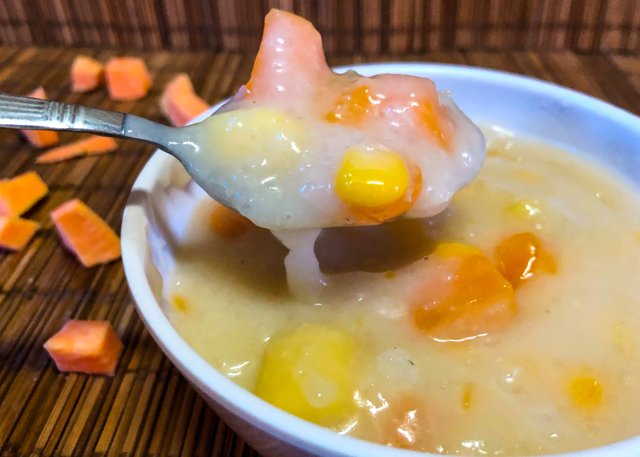 This sweet delicacy can be eaten as snacks or dessert. I ate two bowl as my snack, it's so thick, creamy, just enough sweetness and of course very delicious. Tasty! 😋😋
By the way, I tried uploading images since March 23 but there's always an error, I don't know if I am the only one having a hard time in posting or there's really something wrong with the system. Anyways, here it is. Enjoy! 😊❤️
Thank you and be safe everyone.
This is also my participation for Tasty Tuesday #116.
xoxo,
@travelsbyblue
---
📸 I OWN ALL PHOTO/S AND CONTENT POSTED ABOVE 📝