Rice Flour Pancake with Coconut Chutney!
Rice Flour Pancake with Coconut Chutney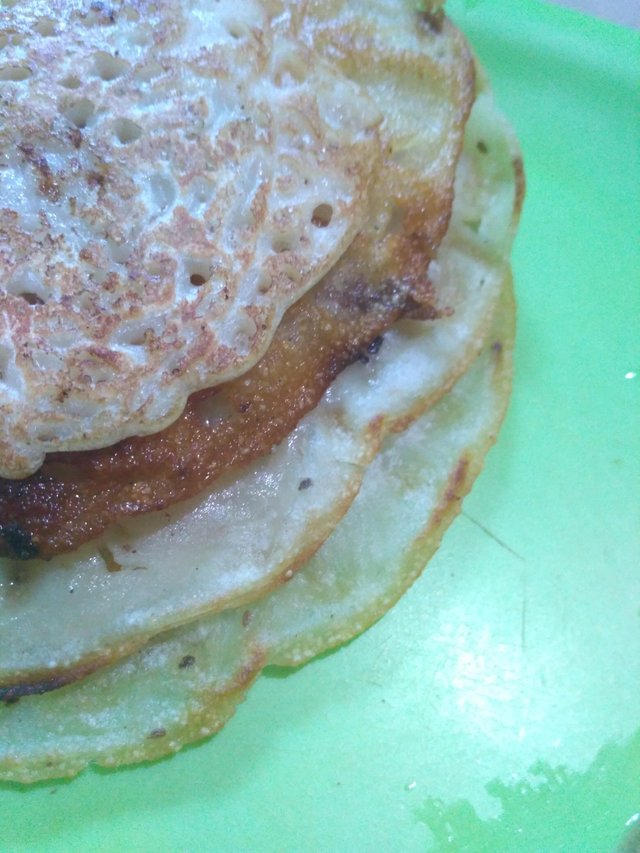 Rice flour pan cake is both delicious and nutritious. Here's my recipe for Rice flour Pancake with Coconut Chutney.
Ingredients:-
For Pancake
100g Rice Flour
100g Semolina
1-2 tsp Baking Soda (Sodium Bicarbonate)
2 tsp Carom Seeds
Salt, Oil & Water.
For Coconut Chutney
20g Grated Coconut
1 Green Chilli
10-15 Curry Leaves
Few Coriander Leaves
2 tsp Split Black Gram
2 tsp Split Chickpeas
2 tsp Mustard Seeds
1 tsp Asafoetida
Salt, Oil & Water.
Steps for Pancake :-
In a bowl mix rice flour with semolina, carom seeds, salt as per taste & baking soda.

Add water gradually and mix until their are no lumps and the mixture is smooth flowing consistency.

Keep the mixture covered with lid aside for at least 10 minutes.
Heat a pan with oil, and put considerable amount of the mixture into the pan in desired size and shape on medium heat, and keep the pan covered for approx 3-4 minutes.
Flip the pancake and keep the pancake in pan for a minute on high flame.
The pancake is ready.

Steps for Coconut Chutney :-
In a pan heat oil with mustard seeds.
When the seeds start to crackle or pop add green chilli, 4-5 curry leaves & grated coconut.
Roast for few minutes till the coconut turn brown.
Turn off the flame and add little water and let it cool, then grind it into fine paste with coriander leaves and salt.
In pan heat oil on high flame add mustard seeds, Asafoetida and curry leaves, when the leaves start to burn add the paste and cook for about a minute, add water if the consistency is not right.
The chutney is ready.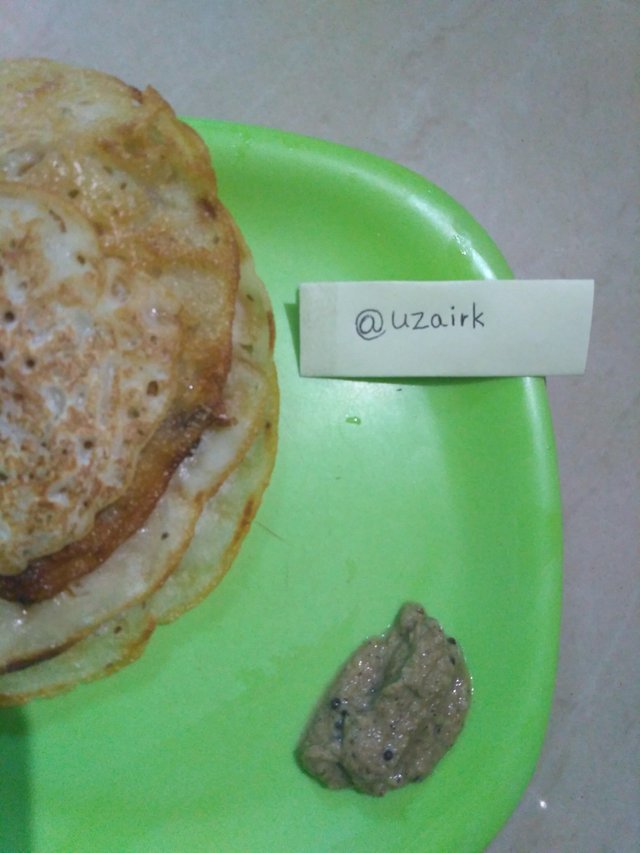 This is my entry for Rice-illicious! Tasty Tuesday, sponsored by
@qurator, @capduagajah and @foodiesunite
---
If you like my post please,
Upvote, comment & resteem.