Feeding Program for the Kids POWERED BY STEEM | Thank you for Supporting Our Activity - "Act of Kindness v2"
Thank you Steem! Thank you Everyone!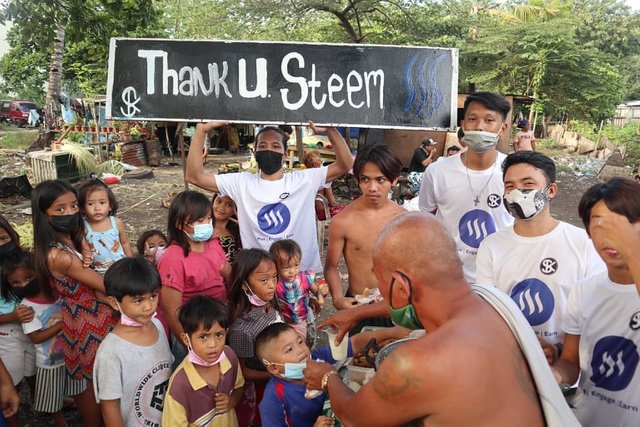 These are the words that we always utter in our mouth for making this activity memorable. We may be the ones who exerted the effort to make this activity into reality, but you all are the reason why this happened. In behalf of the kids in our community, we thank you!
Over 40 kids enjoyed their afternoon healthy snack combo of - Lugaw - Vegetable Lumpia - Calamansi Juice, all composed of healthy ingredients.
The Preparation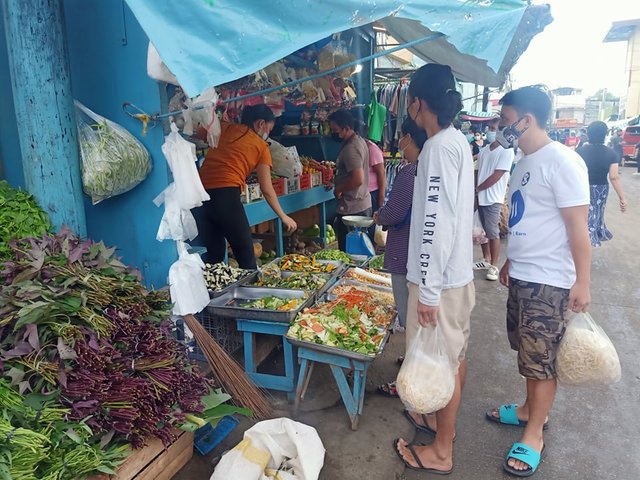 We learned last time that we need to start early for us not to be drained in the afternoon. So me and my friends @belsoronz and @jassennessaj started buying the necessary ingredients for the feeding program. We also realized this thing from our last feeding program:
Because we have a lot of muslim brothers and sisters in our area and since Ramadan had just ended, we decided to remove pork as an ingredient to our vegetable lumpia for them to enjoy the snack too.
So early in the morning, we gathered together at around 5 am and started going to the Public Market in our area. We bought the necessary ingredients for the Lumpia-Lugaw-Juice combo.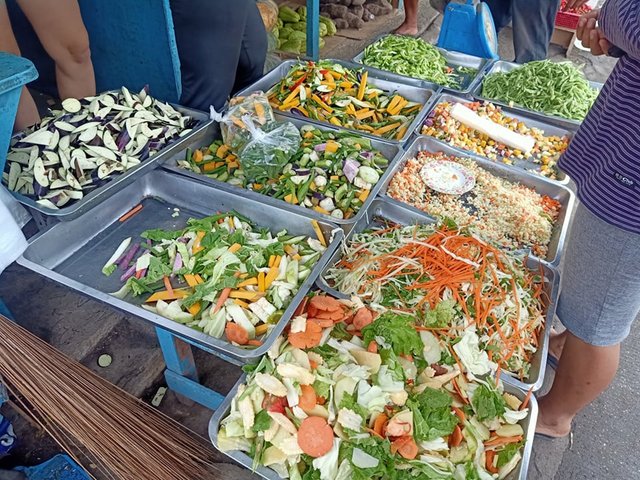 We started buying the vegetable lumpia ingredients, these were the ingredients we bought:
3 kilo Tawgi (beansprouts)
2 kilo mixed vegetables
1-1/4 kilo oil
4 pcs onions
2 pcs garlic
3 sachets oyster sauce
1 sachet soy sauce
1/4 brown sugar
4packs of lumpia wrapper (good for 200 pcs)
3 pcs magic sarap (seasoning)
3 pcs knorr chicken cubes
Other expenses:
1 sack of coconut husk (to be used as wood)
2 pcs butane gas (refill)
---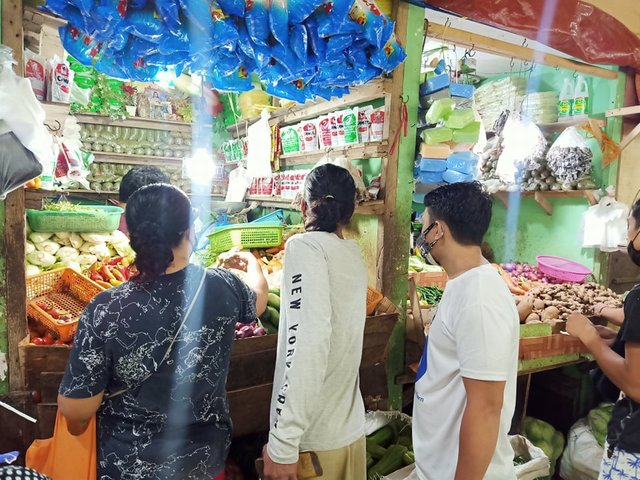 Then we started buying the ingredients for Lugaw (porridge in English term). We also made sure that the porridge tastes good while maintaining its nutritional value. So, we bought these ingredients:
2-kilos of rice
1-kilo chicken breast
3 pcs of Carrots
20 ml of oil
1-whole ginger
3pcs Magic Sarap (seasoning)
3pcs knorr chicken cubes
Couple of pinch salt and pepper
4 pcs of onion
1-whole pack of garlic
1 gallon of mineral water
Other expenses:
4-pack of disposable cups
4-pack of disposable spoon
---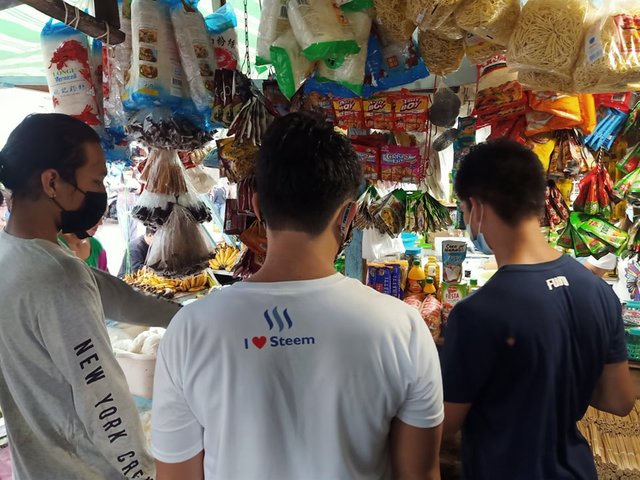 Then finally, we bought a simple recipe for our calamansi juice:
1 gallong of mineral water
40-pcs of Calamansi
2-packs of Tang powdered juice (orange)
2-pack of disposable cups
10pcs of ice
---
How We Made our Food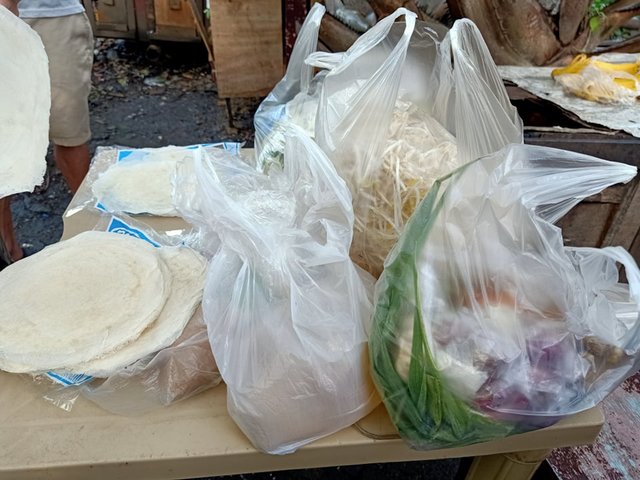 In the morning, we started cooking for the vegetable lumpia since we will still put them in a lumpia wrapper. With the help of our neighbor volunteers, we're so glad that we finished the lumpia wrap at around 10:00 in the morning.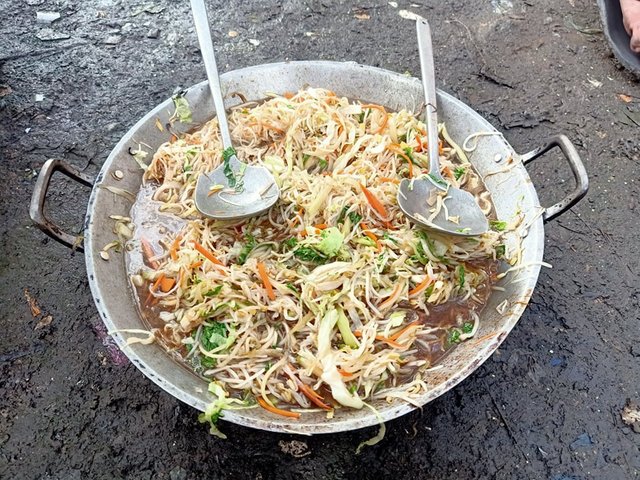 Then we paused the cooking because we have to prepare for a big tarpaulin of THANK YOU STEEM with the Steem logos and SK (sir @stephenkendal's promotional logo) - thank you sir for making this event happen. For our handmade tarpaulin to happen we bought:
1 black paint (for background)
1/4 blue colored paint
1/4 white colored paint
1/4 red colored paint
3-different size of brushes
1/2 masking tape.
---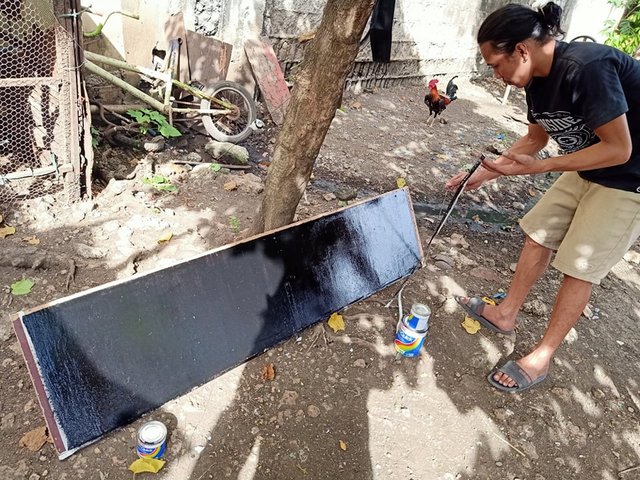 Then we started working back again for the lugaw and vegetable lumpia after painting the Thank you Steem tarp. We started preparing the lugaw. These are the pictures I gathered how I created the nutritious lugaw (porridge) and soon I'll be making a detailed tutorial about it soon.
---
Then we cooked the lumpia finally using deep fry. It was about 200+ pcs after we finished. Thank you to my friend @jassennessaj who led the preparation and cooking of the vegetable lumpia. We helped each other to make sure it will be delivered by 3:30-4:30 pm.
---
Then we mixed together the calamansi juice and tang orange for the juices. It was about 1 jar that will be shared by the kids. This is how it looks.
---
Thank you so much Steemit!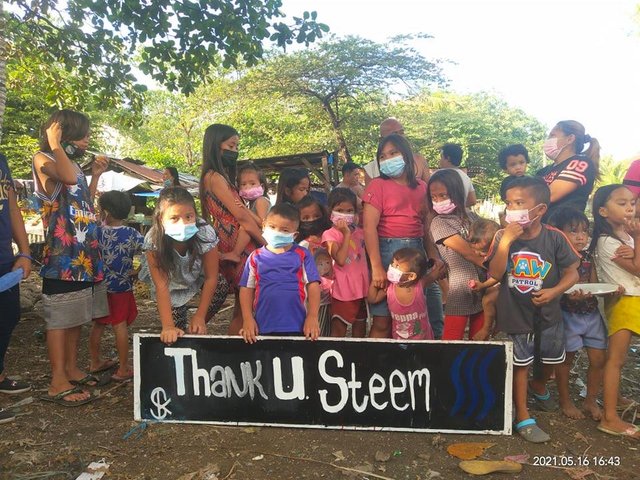 I am so happy sir @stephenkendal for giving me a chance to participate in events like this. Ever since I was a kid, I always look to the day that I'll help back to the kids soon. I appreciate your kindness sir and I am very happy today. You made my day memorable sir.
We are planning for our next feeding program which will be for the Sitio Caimitohan next time around. Tomorrow we will share our expenses all around. GOD BLESS YOU AND I LOVE YOU ALL.