Simple Act of Kindness: Feeding the Children in our Community Using Steem Funds
We will use the earnings of this post to fund our next Feeding Program again. Your votes matters to us.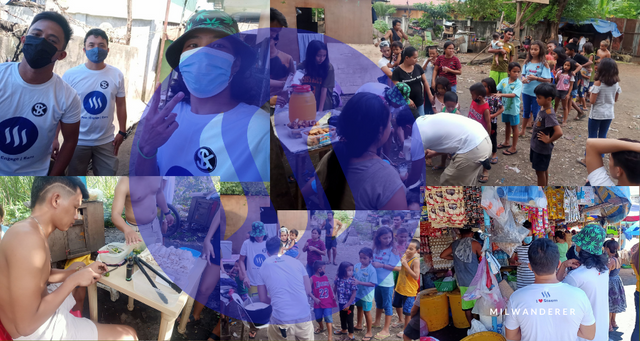 Hello everyone! What's up my friends!
As they say, "the more you give the more you receive"
I am so happy that our feeding program to the children of our community was successful! We, had fed around 40-50 kids yesterday with the following nutritious foods:
Lugaw (porridge in English), a nutritious food very popular in our area.
Vegetable Lumpia
Calamansi Juice
First, sorry if the kids are not wearing face masks and not practicing social distancing. We were not able to control these measures because our area here has not really practiced Covid measures because our area don't have active cases.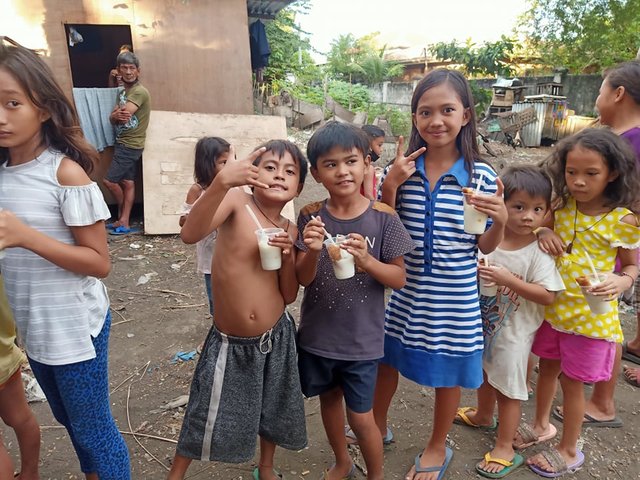 Me and my friends @belsoronz and @jassennessaj (who donated the amount of 25 Steem we used for the feeding) have planned this long time. The pandemic is a big problem in our area, people have no money, and food was one of the aspects that were affected. So, we decided to take this project and help our kids enjoy these meal.
It's been around a week since we talked about this project and I am so happy that we just pushed it! The smiles of the kids were precious and our tiredness were relieved just by seeing their happy faces.
We went to the public market around 10am to buy the ingredients needed for the feeding program. Thank you to @jassennessaj for giving the shirts to us, his shirt campaign was supported by @stephenkendal.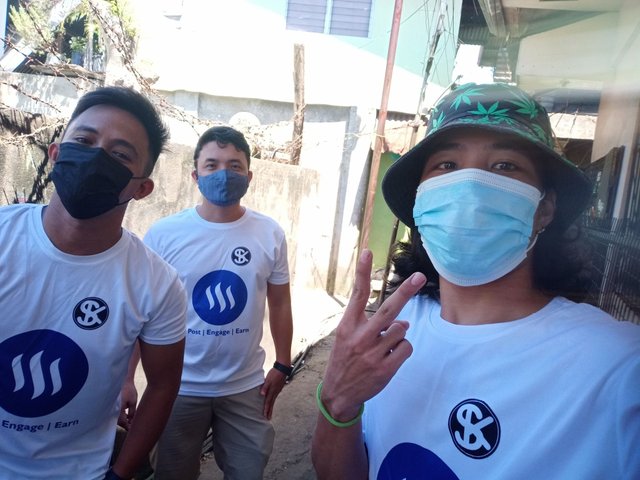 We started buying the ingredients for our vegetable lumpia. We bought Tawgi (Beansprouts) at 40 pesos per kilo, Sari-sari at 40 pesos per kilo, and Wrapper for lumpia at Marigold.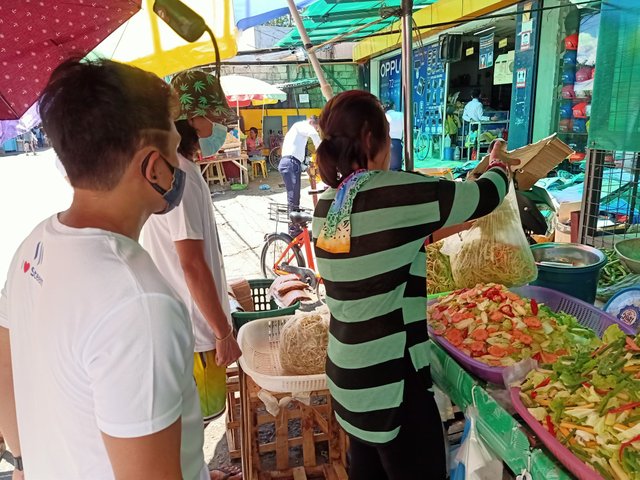 By the way, these are the foods that we prepared:
For the lugaw (Porridge):
2 kilos of Rice (for the porridge)
20 mL of Oil
3/4 kilos chicken broth.
2pcs knorr pork cubes
3pcs Magic Sarap
Salt, pepper, carrots, onions, garlic, and ginger.
Plastic spoon and plastic cups
For the Juice:
50 pcs of Calamansi Juice
2 packs of Tang Orange
1/4 White Sugar
Plastic Cups
For the Vegetable Lumpia:
2 kilos of Beansprouts
3 kilos of Mixed vegtables (Sayote, carrots, etc.)
1 kilo of ground pork
4 packs of wrapper (around 100 pcs in total)
3 pcs Oyster Sauce
3pcs Magic Sarap
1/8 kilo brown sugar.
Onions and Garlic
2pcs Butane Gas (for cooking)
---
Then we bought the chicken (for lugaw), pork (for vegetable lumpia), and other missing ingredients. Thanks because we didn't forget something during our time when we bought the ingredients to the public market.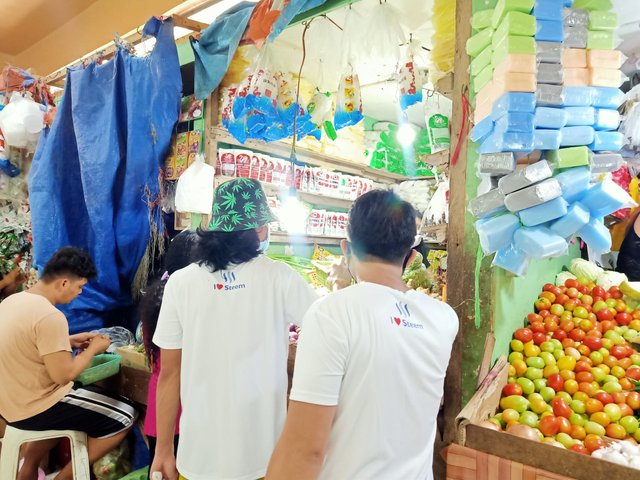 Then we started cooking and preparing everything for the feeding program. We cooked first the lugaw, then at the same time (using butane gas), we started cooking for the vegetable lumpia. We made it fast so that we can finish everything by 3:30 pm so the kids will enjoy.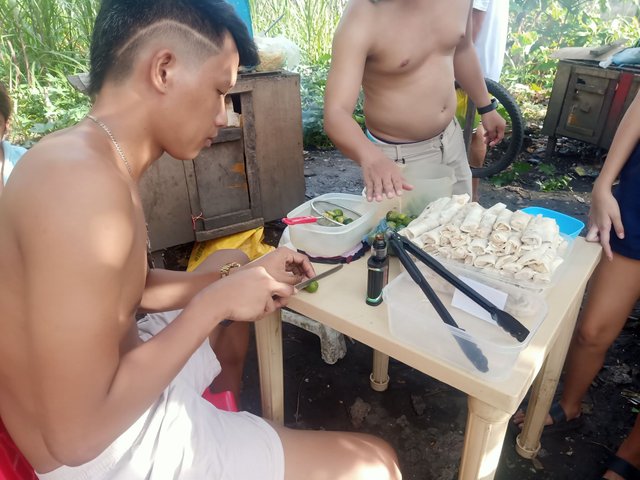 While I was so busy cooking for the lumpia, my friends @jassennessaj, @belsoronz, and Dexter (not yet Steemian), were also busy preparing for the vegetable lumpia.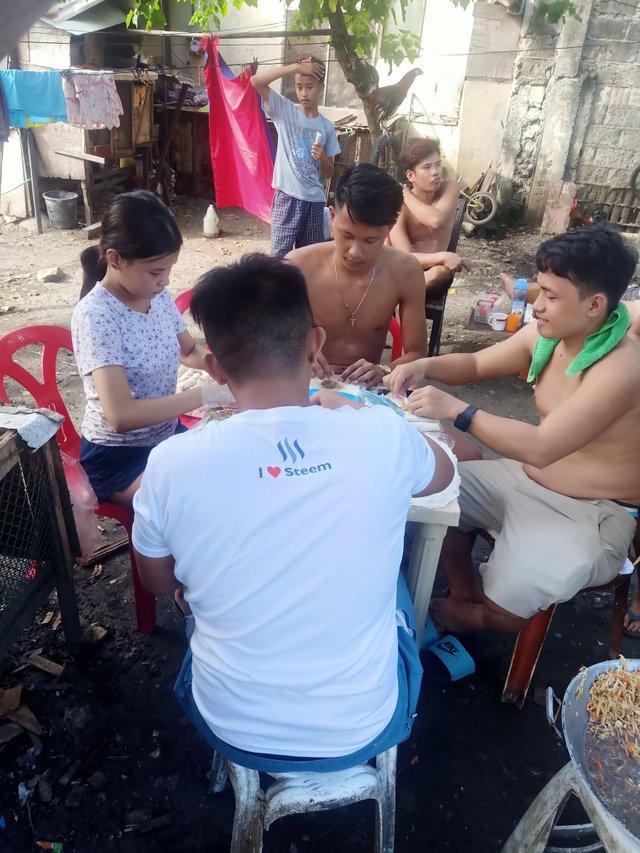 After everything we prepared, we are finally ready! We fed the children in our area around (40 kids have been given) and the joy in their faces are so cute. I am so blessed and happy to be part of this event and I am looking forward to have more events like this.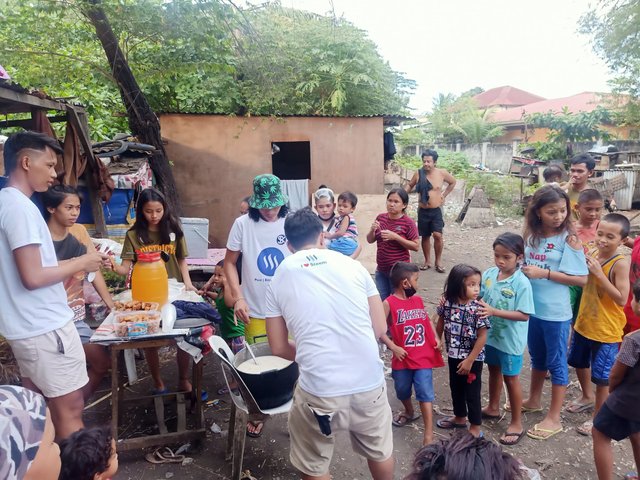 Thank you so much everyone for reading my blog. Thank you to @belsoronz who sacrificed his dayoff for this feeding program. Thank you to @jassennessaj for giving his 25 Steem to fund the event. Thank you to my neighbors and friends who helped us preparing for the food.
I am really blessed to be part of this program. I pray that we will have more events like this soon and I hope that you'll support us for this cause. We will do our best to help our community especially at this moment Covid has brought us down economically.