STEEM.AMAL OFFICIAL REPORT: Update Progress Steem.amal Housing Program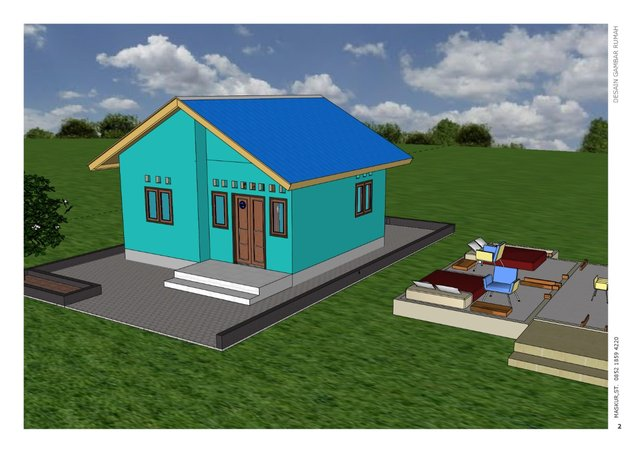 As of today, the actual progress has reached 25-27% since our engineer specialist has reported the overall progress by 2 days ago at 25%. It is good and significant construction progress for the rainy season during the week of reporting.
Please check the link to the official progress report: https://steemit.com/hive-103393/@klen.civil/update-progress-25-steem-amal-housing-project-by-engineering-specialist-june-29-2021
And the expenditure report from @miftahuddin : https://steemit.com/hive-103393/@miftahuddin/update-the-financial-realization-report-of-the-steem-amal-housing-project-phase-iii-29
This housing program is a pilot project for steem.amal and it is also an important aspect of the steem.amal steem promotion publicly. We are trying to present the report of the progress as transparent as possible to meet public audit standards.
The pictures below show the actual field progress of the steem.amal housing program: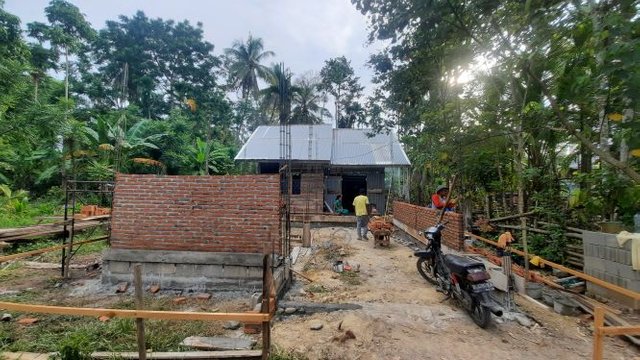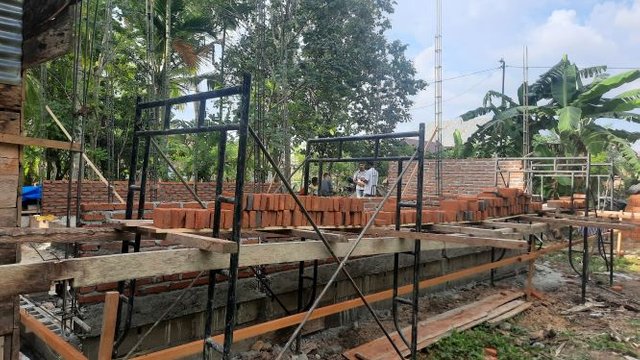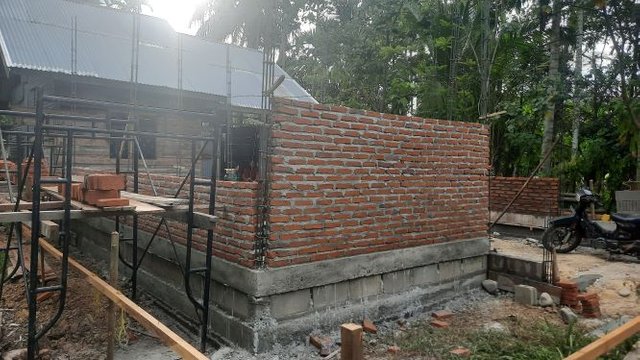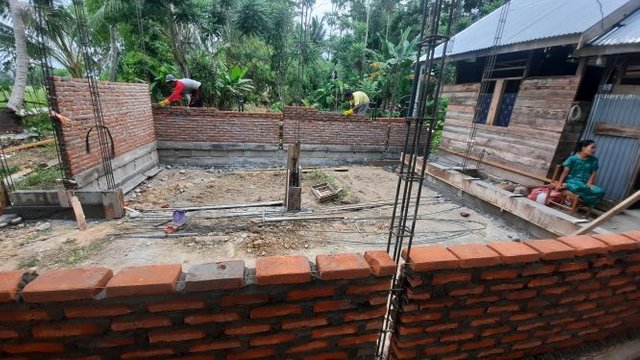 25% Construction Progress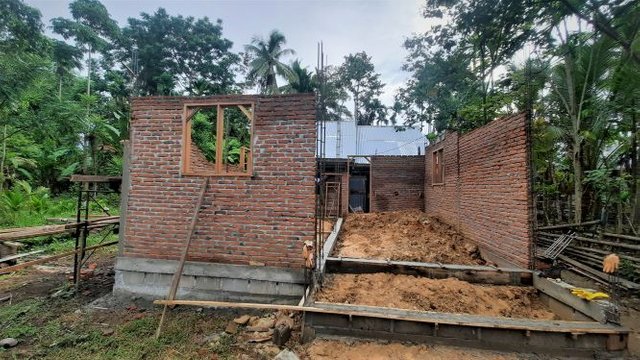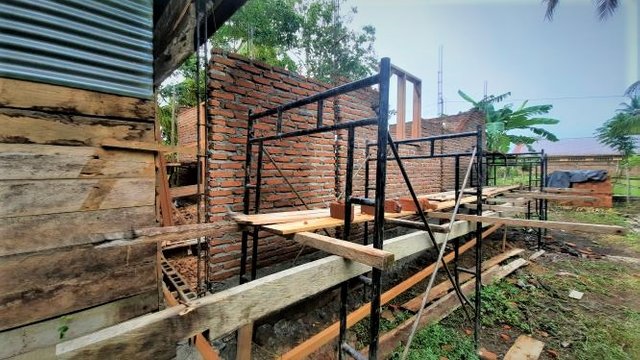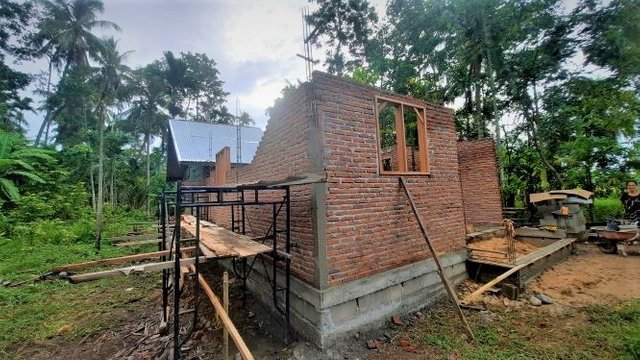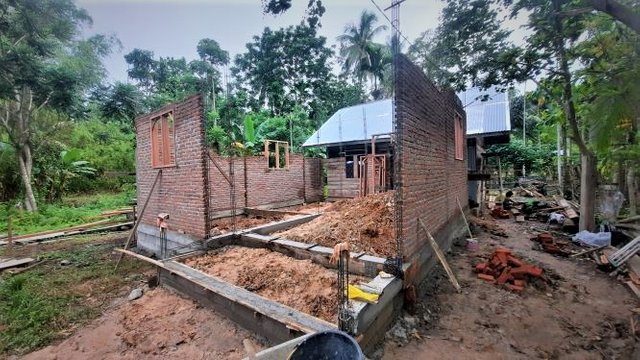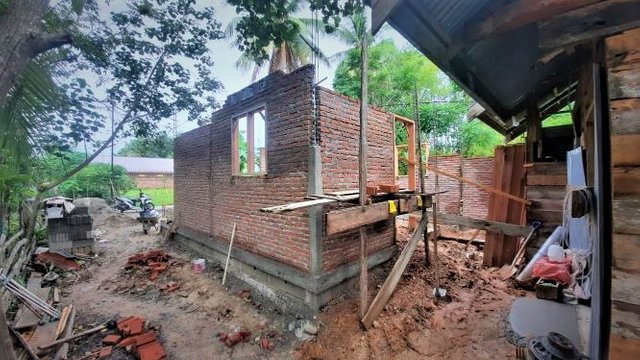 29% of the budget absorption for purchasing construction materials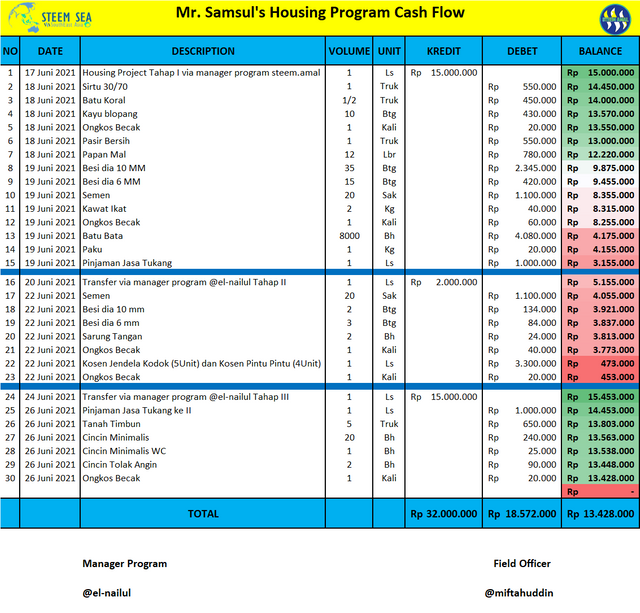 The total expenditure of the housing program, by June 27th, 2021

Million thanks to all steem.amal board members and supporters who have made the dream come true. Your endless support is highly appreciated.
cc:
@steemcurator01 @anroja @radjasalman @ayijufridar @heriadi @irawandedy @sofian88 @klen.civil @miftahuddin @nazarul @fajar.perangin79 @fooart @muzack1 @curiesea @green07 @fwinanda @firyfaiz @nadilchairi @sisol and all steem.amal volunteers
My best regards
El-nailul
STEEM FOR BETTER LIFE PROGRAM MANAGER
This post is #steemexclusive as the official #report for public audit purpose