Act Of Kindness | "Charity Event At Olango Island, Philippines"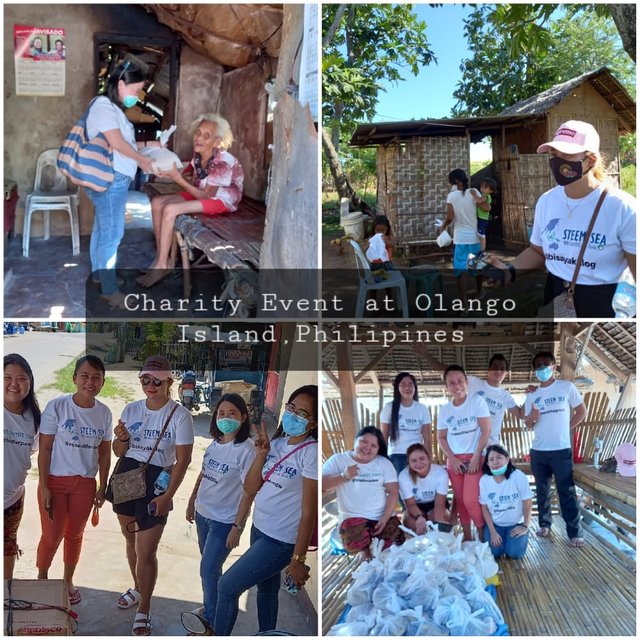 I am a fisherman's daughter. When my good friend @rosevillariasa suggested doing a charity in Olango Island, the hometown of her husband, I never hesitated to say "yes I'll be joining!" Not only excited to travel because you know, Olango Island is a very beautiful place, but also the way of life the villagers have on the Island is very familiar to me. A perfect place to conduct a charity.
The Preparation
We, teacher steemians, decided to donate some of our earned SBD to conduct a charity. We planned to distribute 2kls of rice, noodles, and coffee packs to a few families. Together with us were @bisayakalog, @kyrie1234, @rosevillariasa,@traderpaw, @gilbertthegreat, @jmaxswivel, and @hulyootso. So today, I woke up early and get myself ready for the charity.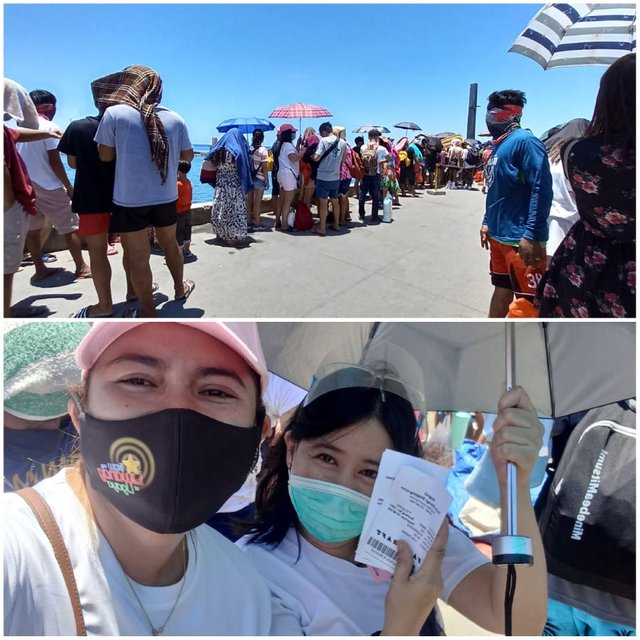 Oh wow, when I arrived at the pier, I did not expect passengers for Olango Island was that many. Though the line was too long, and even under the burning heat of the sun, we stand still! It didn't stop us from doing our mission. At last, it took us 1hr and 30 minutes before we got on board. Then it took us 8 minutes to travel by boat before we arrived at the area.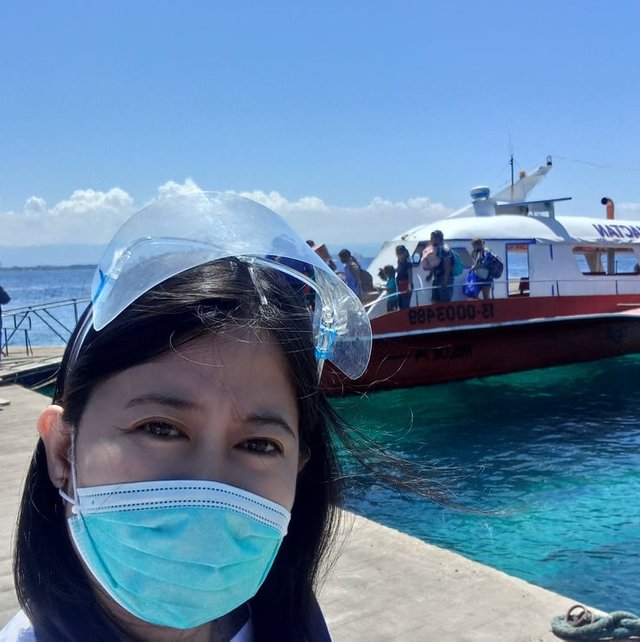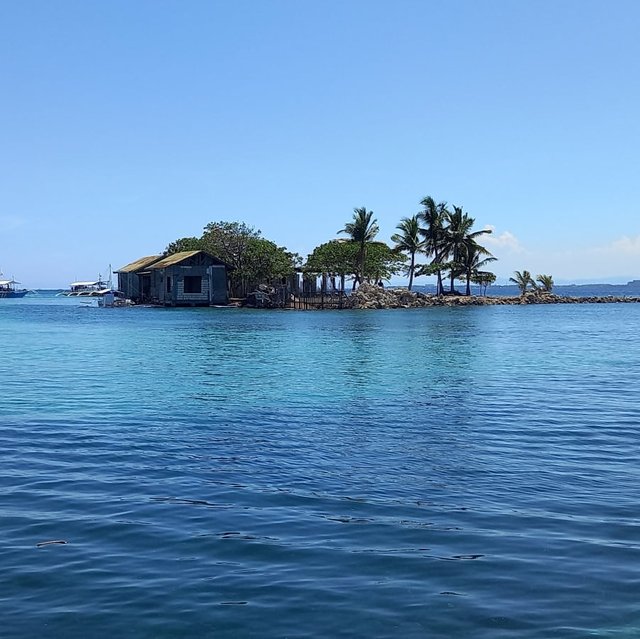 The Repacking of Goods
We are very excited for this day to come. Today is May 1, holiday in our place so we have lots of time to fulfill the planned activity.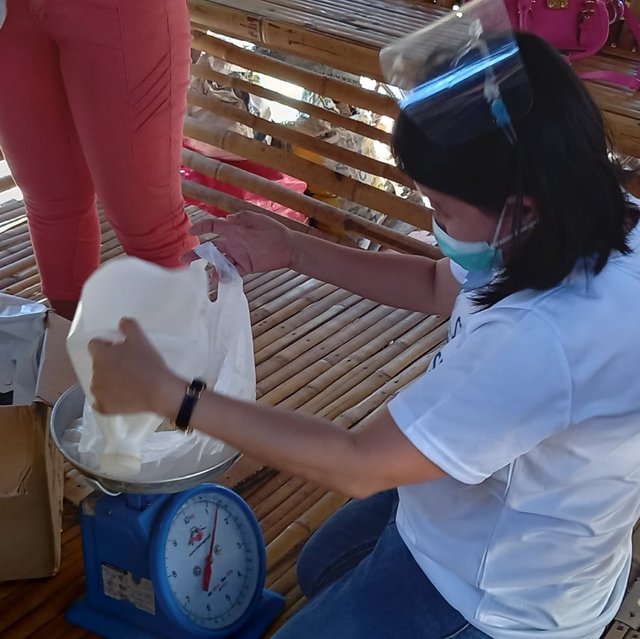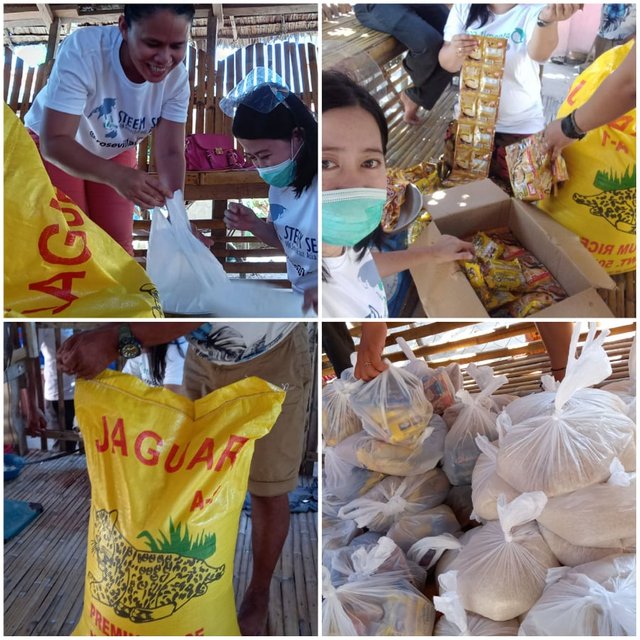 As soon as we arrived at the area, we took our lunch and then proceed immediately to do the repacking of goods to be distributed to selected poor families.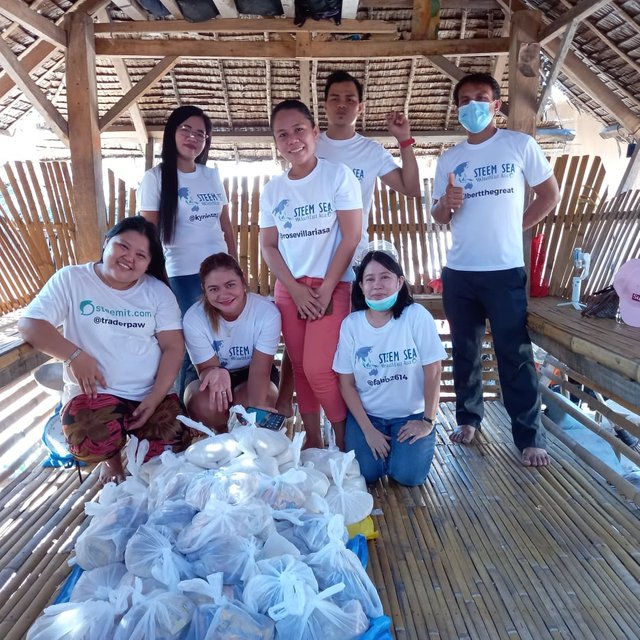 We were very energetic in doing the repacking. It was full of fun as my colleagues were very funny to be with. There was no dull moment during the repacking so it was quickly done.
The Distribution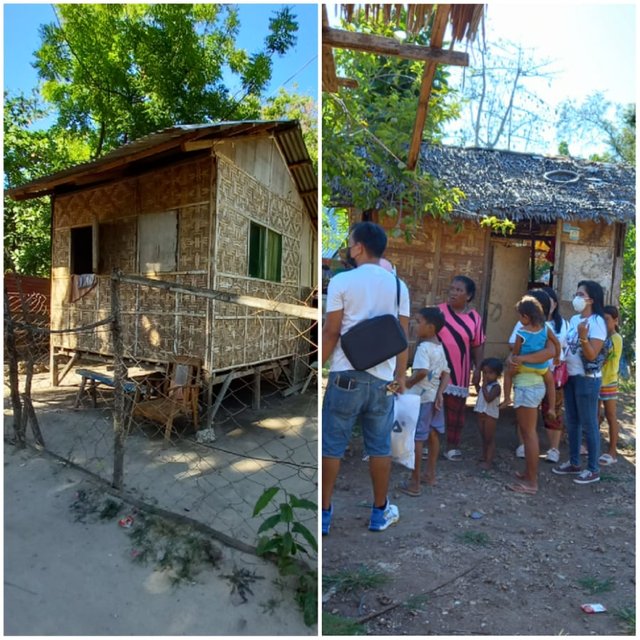 Am very excited to see these beautiful people as this will bring me back to many of my childhood memories.
When I was young, I can recall how our family struggled to meet our daily ends. Since my father was a fisherman, in bad weather... especially during typhoons, my father cannot go to the sea to catch fish. It was also these days when my mother needs to be the strongest. She would then tried to borrow cups of rice from our neighbor, as this was common to neighbors on tight days. But most of the time our neighbors would refuse her, the reason was, they too were struggling just like us.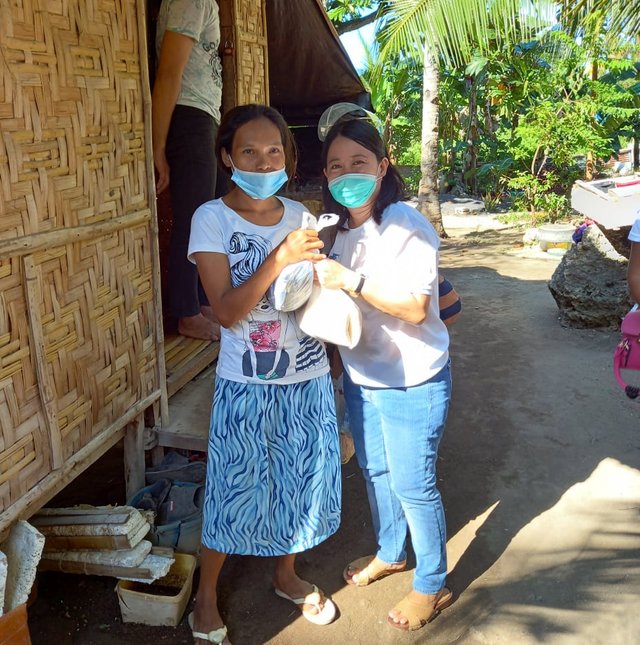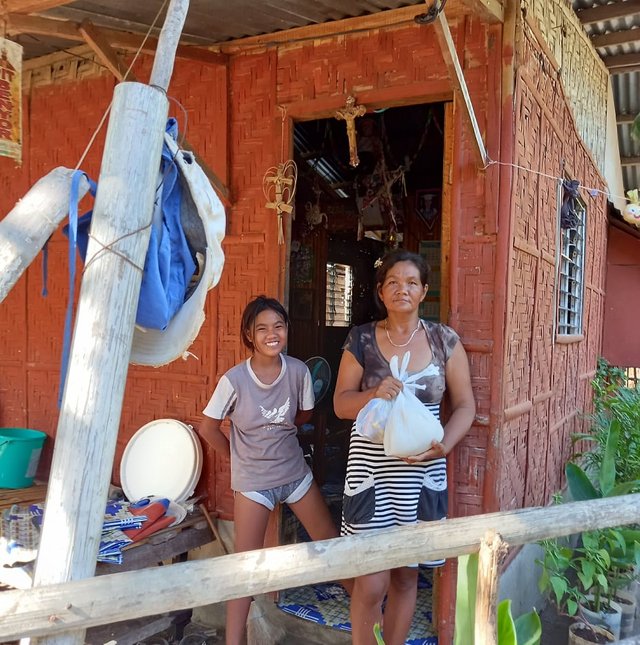 Even though the pack was not that plenty, I can feel their sincerity when they say thank you to us. I am sure it can sustain a single meal enough for the family. I really know how it feels because I was always with my mother when she was in trouble about what to eat for breakfast, then for lunch up to dinner.
Whenever they refused my mother, she would just sadly left that house empty-handed. Though unsure of where to go next, how many "no, sorry" she'll encounter on the way, she won't stop until she brings food to the table. Until the last option, she'll then brings me to my grandmas' house to ask for help. Often grandma would just offer us to just eat there since she is on tight days as well and has no rice to offer.
But never did my mother accepted those offers, since my siblings were waiting for us to return home... waiting for food, so my mother would ask grandma if she could just pack the food so we could share it at home... make porridge for everyone to eat. There! That single meal we gratefully survived, while another meal is waiting to be solved.
That is why I am quite emotional looking at them. This kind of life, that which depended so much on the sea. I know how difficult life would be because I also shared the same story.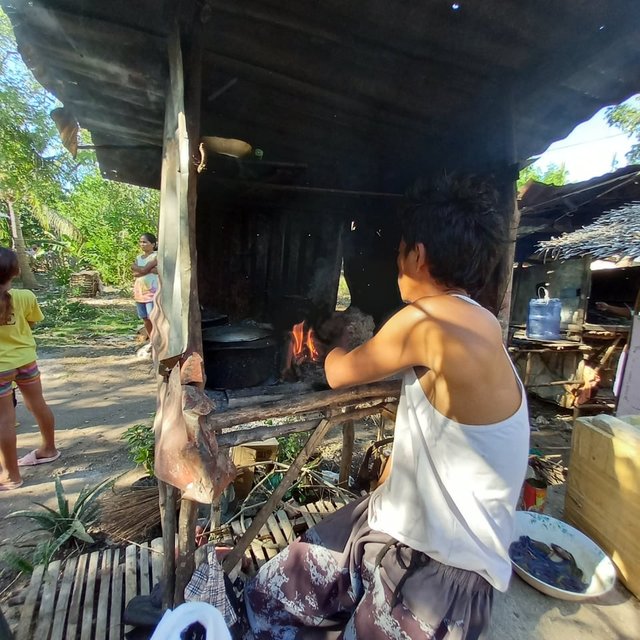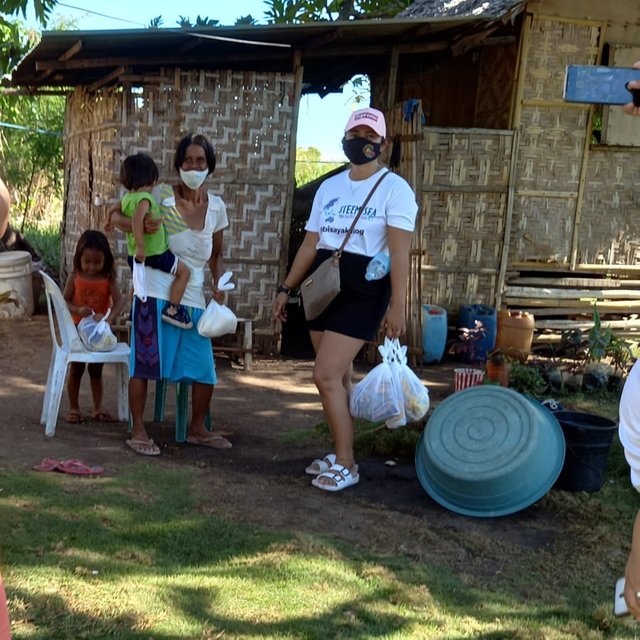 Maybe life here now a day is not that bad compared to my childhood story. But I am very happy to be here, to share a smile with these wonderful families.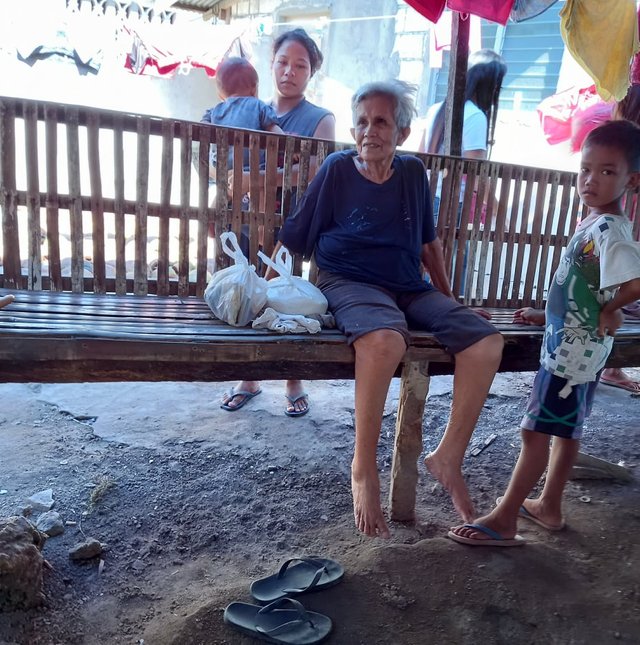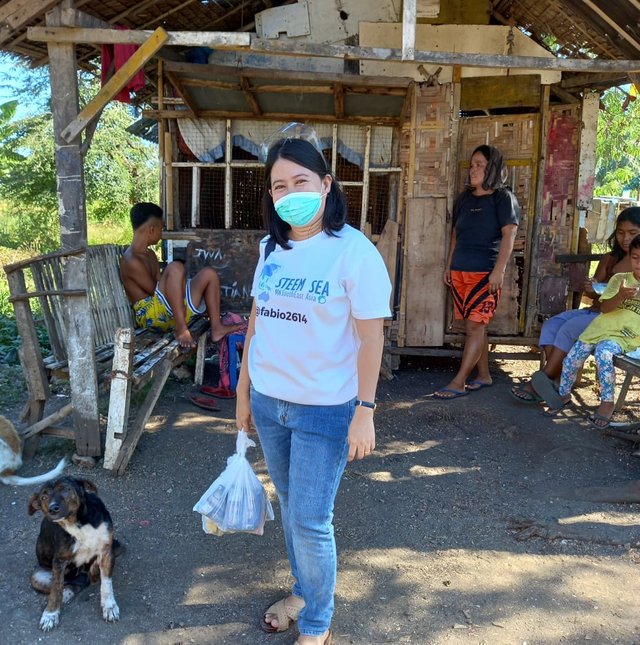 That ends our day on that Island. It was such an achievement to be with that event. I would like to express my gratitude to @anroja and to all the MODs of this wonderful community for letting me post here. And to all the steemcurators for your constant support.
Thank you for your time. Keep safe, 'till then.
---

---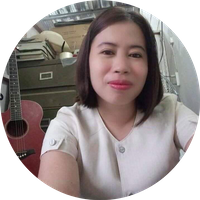 About the Author
Mabuhay ! fabio2614 is a public junior high school teacher handling Mathematics in the Philippines. She makes sure to always have time with her two kids may it be indoors or travel. She blogs about life, recipes, motivation, and inspiring stories. Muchas Gracias!..