Steemit SEA|| Tshirt Printing: Promoting Steemit and supporting fellow Steemians
Hello fellow Steemians. Mabuhay! from Cebu City, Philippines. I am Gilbert @gilbertthegreat. I am 34 years old currently working as a Wire Harness Engineer for a Global Company.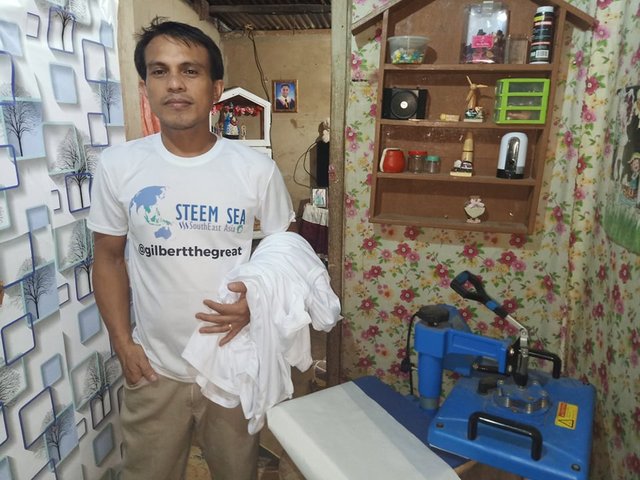 I am happily married to @traderpaw. My hobby and additional source of income is graphics design and T-shirt Printing. It thrilled me anytime I print T-shirts. Seeing these T-shirts worn by my happy clients is an achievement for me.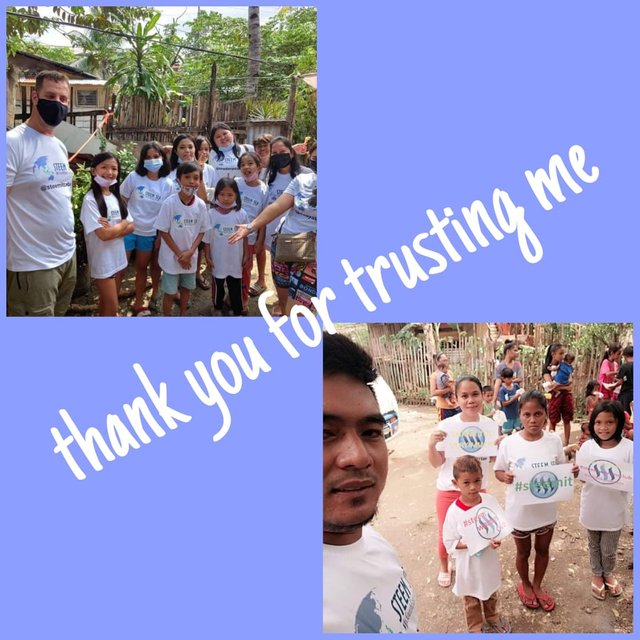 Latest advancements in printing technology pave the way to Digital T-shirt Printing techniques. T-shirt Printing has now become easier, faster and sometimes even cheaper than the traditional Silk Screen Application. A couple of years ago I purchased a Digital T-shirt Printing package which consist of heat press, printers and a cutter. Yup! These are all you need to start your Digital T-shirt Printing Business (more details of Digital T-shirt Printing on my next blogs).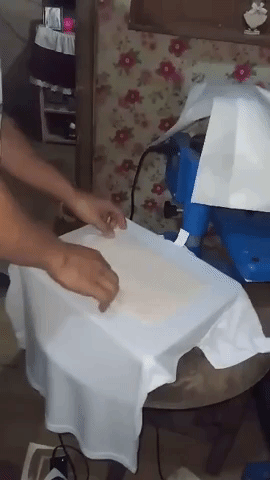 Recently, I was asked by fellow Steemians @georgie84, @steemitcebu, @bisayakalog and @rosevillaraza to print Steemit SEA T-shirts for their outreach activities. I am very happy for this opportunity knowing that I am supporting a noble cause in a way I know how to do it best. We would like to thank @annroja for allowing us to print the Steemit SEA logo to our T-shirts.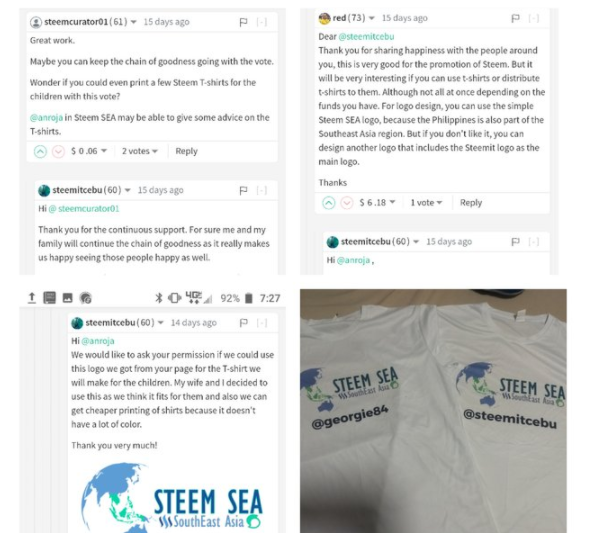 screenshot of my friend's article @steemitcebu
My wife and I gathered the blank T-shirt to start printing. I am using the sublimation printing method to print the Steemit SEA logo to these T-shirts. Sublimation T-shirt Printing is the process wherein the printed image on sublimation paper transfers to the T-shirt during the heat pressing procedure. For my fellow Steemians T-shirts, I added their usernames below the Steemit SEA logo.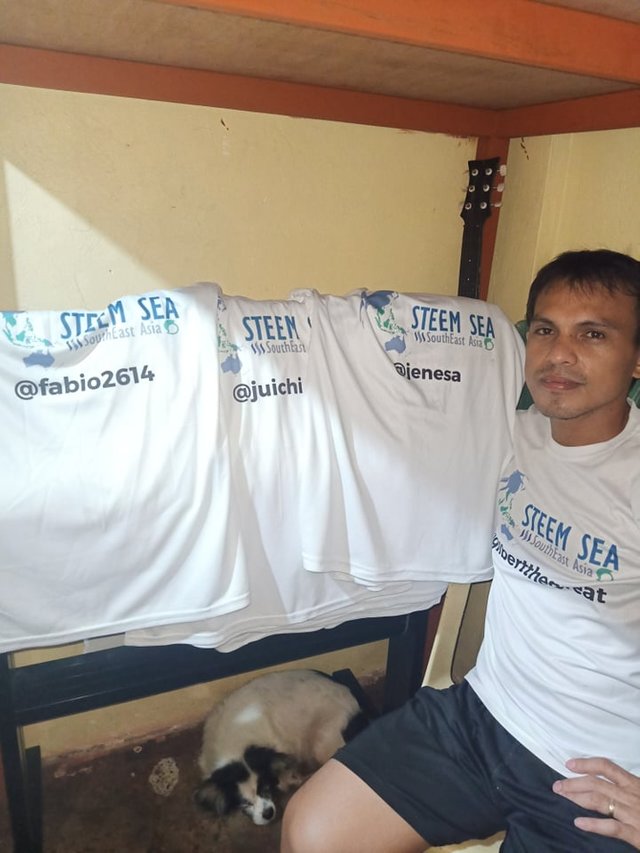 "You are what you wear" - For my fellow Steemians, it is good to note that wearing of this Steemit SEA T-shirt bears a responsibility. We are responsible to promote Steemit, support fellow Steemians and share the blessing that Steemit provides to us. So put your Steemit SEA T-shirts on and spread the LOVE.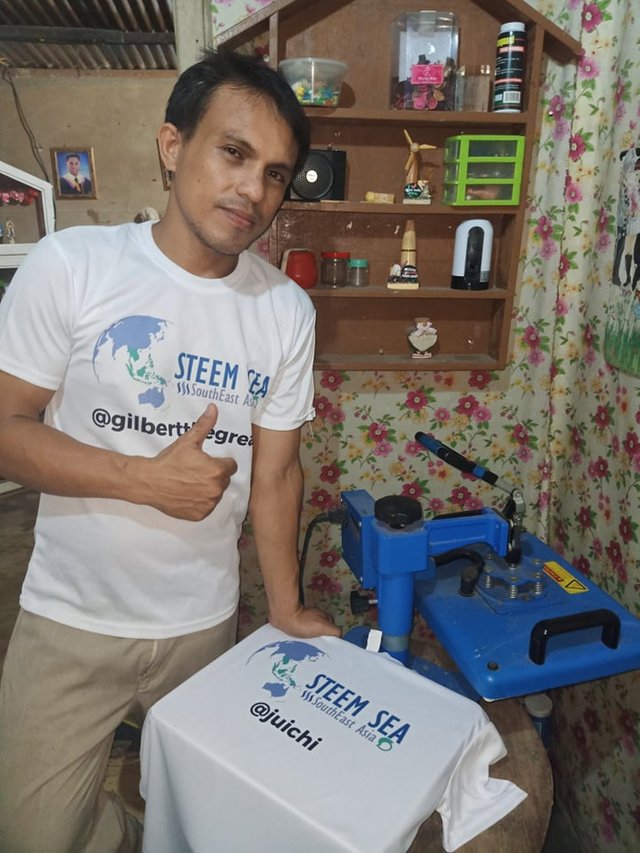 Always grateful to @anroja for creating this wonderful community where I can share my passion.
Thank you very much to all the MOD of this community and to all steemcurators for unending support.
Your printing buddy,
#betterlife #promo-steem #steemsea #steemexclusive #philippines