Design Certificate | Zoominar Blogging Earn Money with Steemit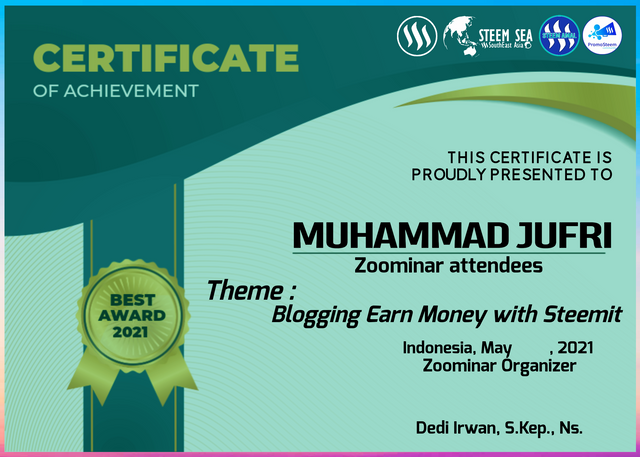 Certificate Model for Zoominar Attendees
Zoominar on Blogging Earn Money with Steemit will be held soon after the religious holidays, many preparations must be prepared, including certificates and training materials.
The picture above is an example of a certificate that I designed for zoominar participants, with this certificate it is hoped that participants who wish to join Zoominar activities will continue to increase before it closes.
I would like to say to @heriadi and @miftahuddin as resource persons for the zoominar activities, as well as the sponsors of the activities, then I would like to thank other sponsors such as CR Indonesia @anroja, moderator SteemSEA @el-nailul, and @klen.civil who have participated as sponsors.
I would also like to thank the steemcurator0l who supported this activity so that I could support sufficient prizes and accommodation for resource persons, door prizes and other interesting prizes, of course thanks to the support of all parties.

Zoominar tentang Blogging Earn Money with Steemit akan segera dilaksanakan setelah hari raya keagamaan, banyak persiapan yang harus disiapkan, diantaranya sertifikat dan materi pelatihan.
Gambar diatas merupakan contoh sertifikat yang saya desain untuk peserta zoominar, dengan adanya sertifikat ini diharapkan peserta yang ingin bergabung dalam kegiatan Zoominar terus meningkat sebelum ditutup.
Saya mengucapkan kepada @heriadi dan @miftahuddin selaku narasumber pada kegiatan zoominar, sekaligus sponsor kegiatan, selanjutnya terimakasih saya ucapkan kepada sponsor lain seperti CR Indonesia @anroja, moderator SteemSEA @el-nailul, dan @klen.civil yang telah berpartisipasi menjadi sponsor.
Terimakasih juga saya ucapkan kepada steemcurator01 yang mendukung kegiatan ini sehingga saya dapat mensupport hadiah yang mencukupi dan akomodasi untuk narasumber, doorprize serta hadiah nenarik lainnya, tentunya berkat dukungan dari semua pihak.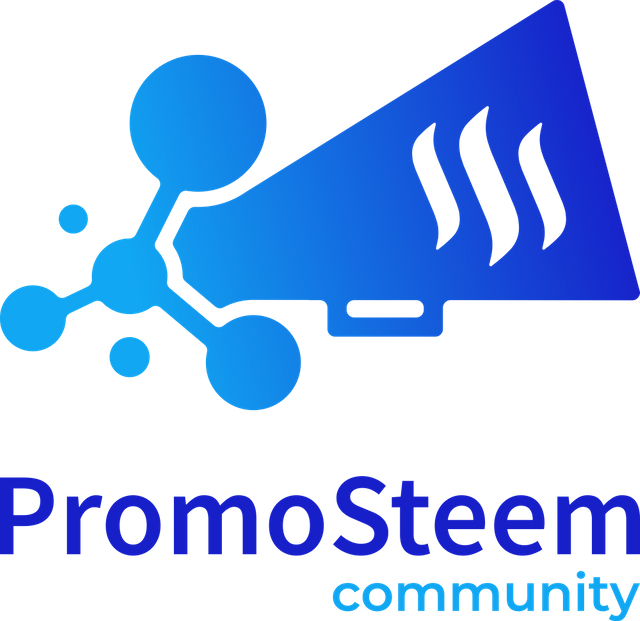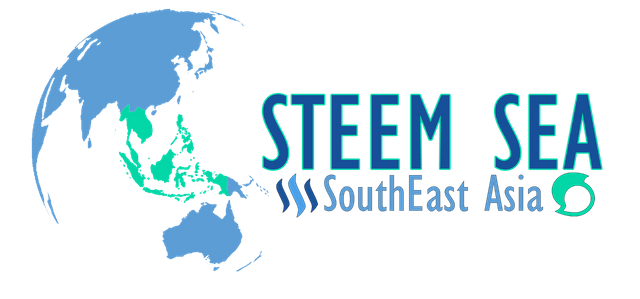 Terimakasih kepada Country Representatif Indonesia
@anroja
,
@radjasalman
,
@nazarul
, moderator steemSEA yang sekaligus manajer program
@steem.amal
@el-nailul
, dan moderator steemSEA
@muzack1
. Juga ucapan terimakasih kepada
@promosteem.com
,
@arie.steem
,
@heriadi
,
@klen.civil
,
@miftahuddin
,
@harferri
,
@sofian88
,
@muhammadan
, Zoominar ini dapat terlaksana berkat dorongan dan support dari kalian.