Act of Kindness: Saving a day Meal of this Little Family
"Sometimes it takes only one act of kindness and caring to change a person's life." – Jackie Chan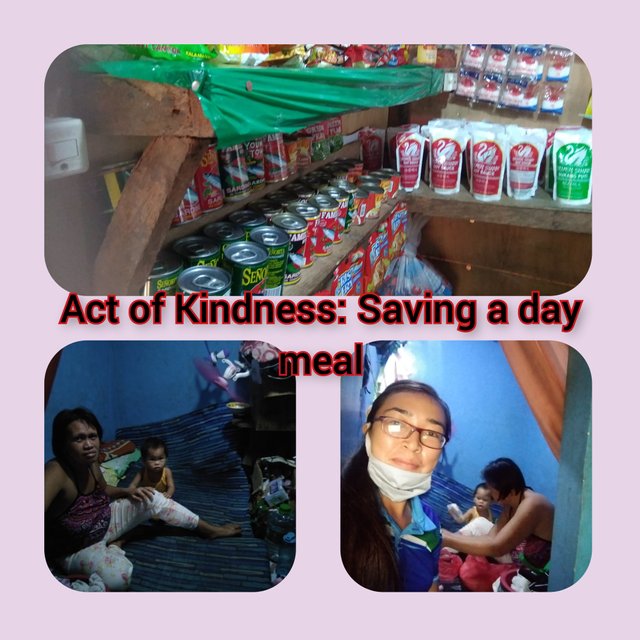 The thoughts of Jackie Chan touched my feeling when I saw this woman, who is Ms. Marissa, single but had 4 children without a partner in life. She is my colleague in a Christian Church.
She just lost her job as a teller in lottery because of what we had experience globally. For others who have a stable job can't experience what she's experience nowadays. Since she don't have job now, he relied on extra job when somebody needs her service such as cleaning the house or saleswoman in a little sari-sari store. But her 350.00/day( 7$/day,1SBD) cannot satisfy their needs, so sometimes she needs to borrow money or ask credits to a nearby sari-sari store.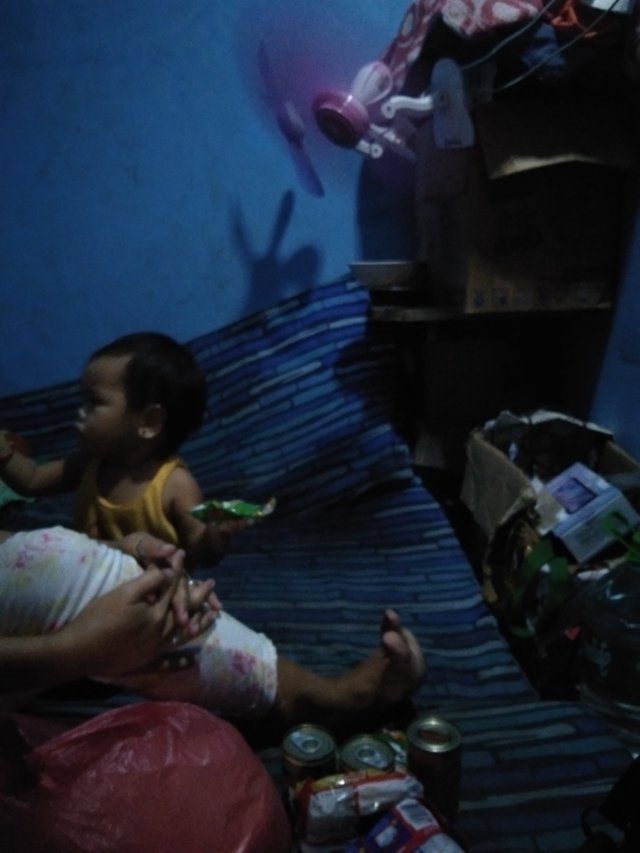 She sent her elder child to her cousin. So, She have the three others left, 9 years old, 7 years old, and the 1 year old baby that she always carry. On Sunday, when she told me that they don't have something to eat tomorrow, I pitied her. So I decided to purchase groceries to my mother's little sari-sari store and bring it to her the next day. I told my parents about her situation, so without any hesitations, they helped me in preparing.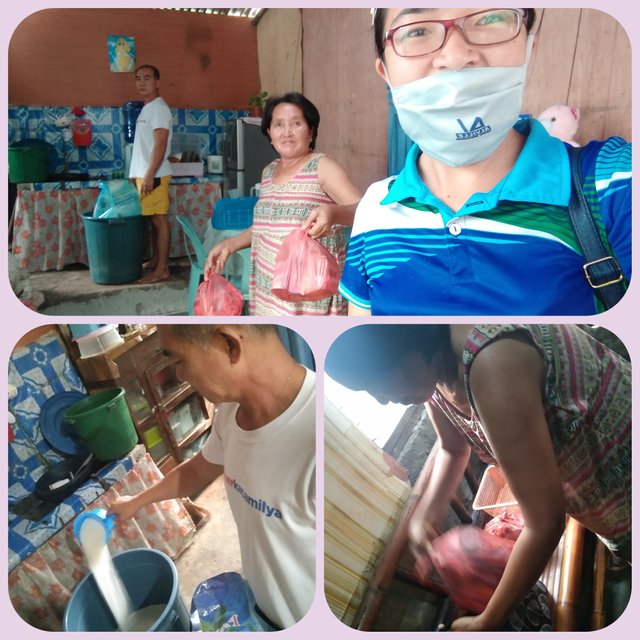 My father prepared 3 kilos of rice costs 150.00 or 3$
My mother prepared the groceries from her sari-sari store; 4 packs noodle soup, 2 cans of sardines, 1 can of beef loaf, 4packs chocolate drinks, 2packs of misua all costs approximately 150.00 or 3$.
And thanks to my little scooter who never tired of delivering bundles of joy
When I arrived, she was very happy seeing my presence in an unexpected time of the day. In the very most needed time to prepare her lunch, she don't have something to cook until the bundles arrived.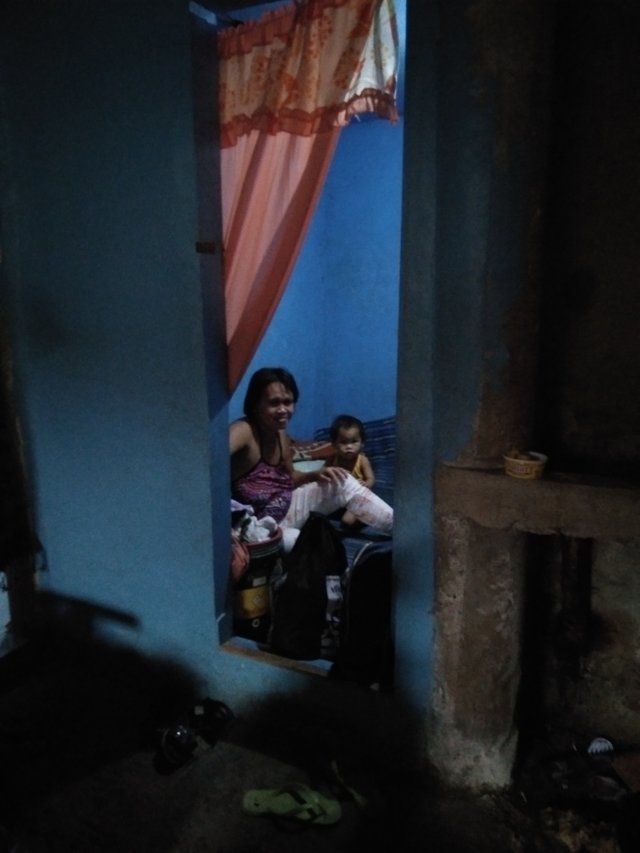 She just rented a very small room cost 1,000.00 or 3.5 SBD wherein only a single bed can consume the space. But for now, the landlady understand her situation and stopped collecting the rent for the mean time that she can start again. There are 4 of them needs to sleep in this area. Look at the ceiling, its a burden in her part when raining because water drops in this area. The other side of the picture shows where she prepared their foods, outside of the room she rented.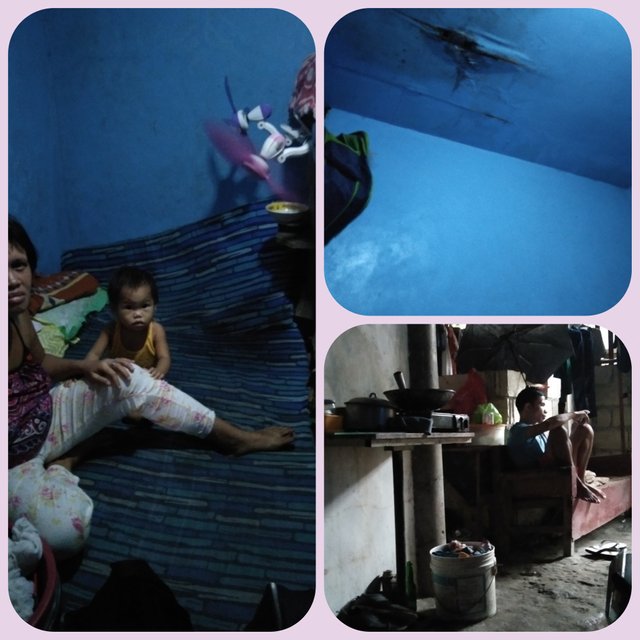 In times like this, its an opportunity for me to share about the platform. She was amazed about how steemit help people in need, worldwide. She wish she can do the same but for now, she don't have a stable internet connection and expectedly she can't meet the bills for internet as for this time. I am giving her hope with words of God that reminds us He will never leave His people. She was very thankful because of saving their one day meal and might be for two days last.
By the way, apologize for the camera quality since the place don't have enough light, I cannot captured good photos for now. Anyways, giving thanks to the frontline of this community @anroja and @nazarul , the steem curators and everyone who helped, for inspiring every steemians to continue the act of kindness.
This is all for today. Thank you for your time reading.
Best Regards,
@jes88