ACT OF KINDNESS: SAVING A WEEK'S VIAND
"Carry out a random act of kindness, with no expectation of reward, safe in the knowledge that one day someone might do the same for you." – Princess Diana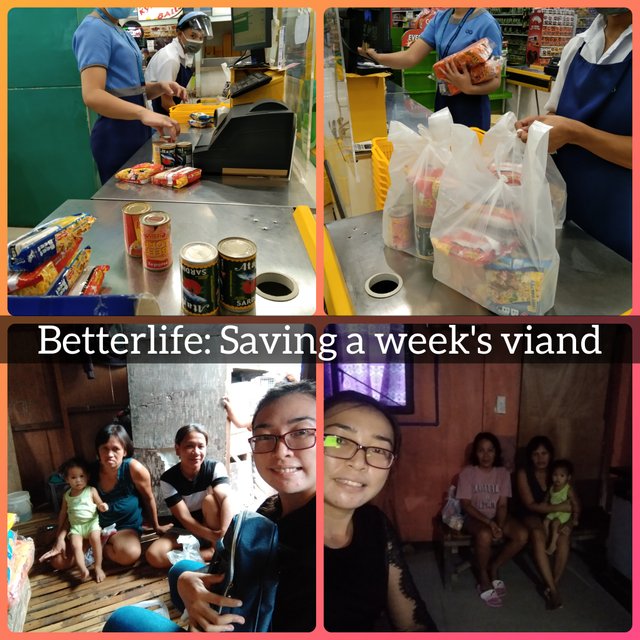 Today, I feel to ride my scooter with a purpose. I am thinking to do acts of kindness to someone who needed it. The wheels brought me in a department store. A store with lots of things to buy and my feet brought me to the food section. I am thinking to visit my church friends, whom I visited last week and brought them bundles of joy in a pack. I feel excitement everytime I pick something for them.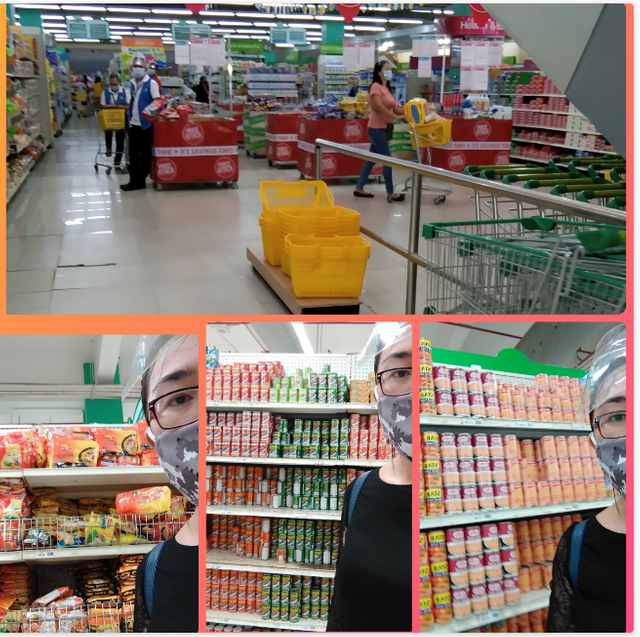 (inside the department store)
The bundles of joy are now packed, the scooter is ready to bring good tidings and myself is excited to meet them again after a week.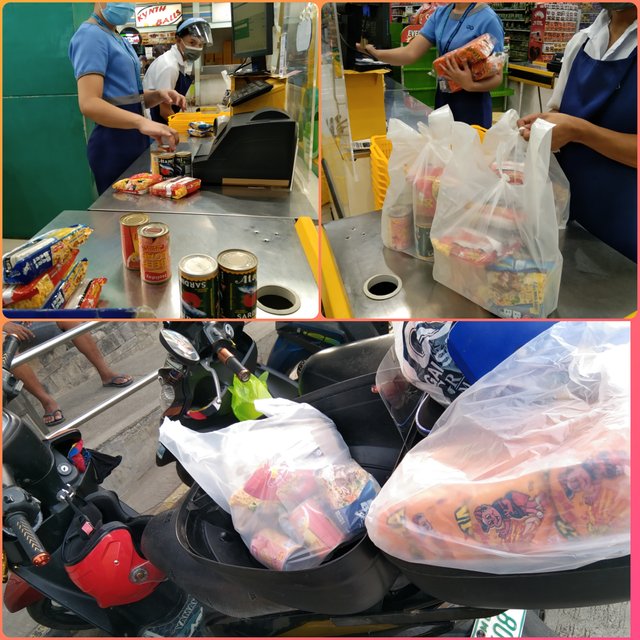 Do you remember Mrs. Marissa? If not, you can check my post here .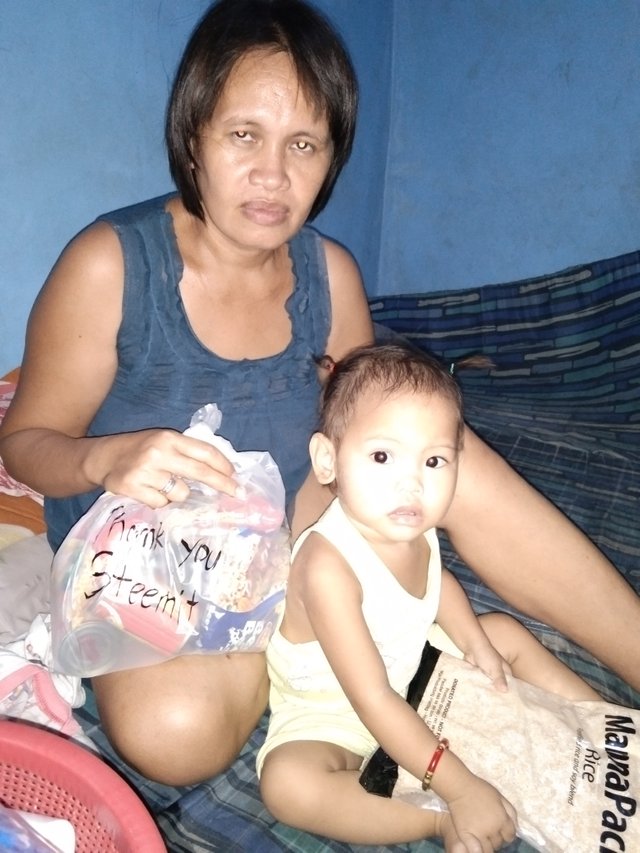 When I come back, a smile brought her nearer me. I ask how she's doing now, unfortunately she is still waiting and searching for a new job after she recently lost her job as a lottery teller. It is not easy for her to start a new day, thinking how they'll survive every day's meal. She is waiting every day if someone will hire her in any job for as long as she can bring her little baby with her.
The second recipient of the bundle of joy is Mrs. Bernandina, a mother of two children, and a housewife of faithful husband. I visited her last week because she just stopped her little business due to bankruptcy. Now, I visited her again today, she shared a goodnews that she will have a new job starting on Monday. She will work as a home caretaker, all around work. It may be a tough work for her, but she said she would endure it for her family. She is happy to received the bundle of joy to save her week's viand.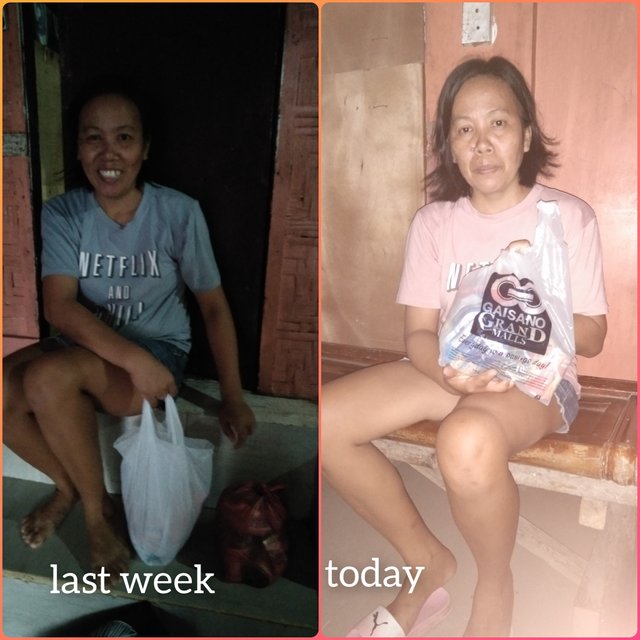 She is Mrs Ritchel. She is also my friend in church. This is my first time to visit her because she has a fever. As a mother, it is not easy for her to become sick because she has 4 children, and she's 3-month pregnant. Her husband is working away from her, it takes 4months before her husband go home. She received the bundle of joy with a grateful heart knowing that she don't have much energy to buy outside.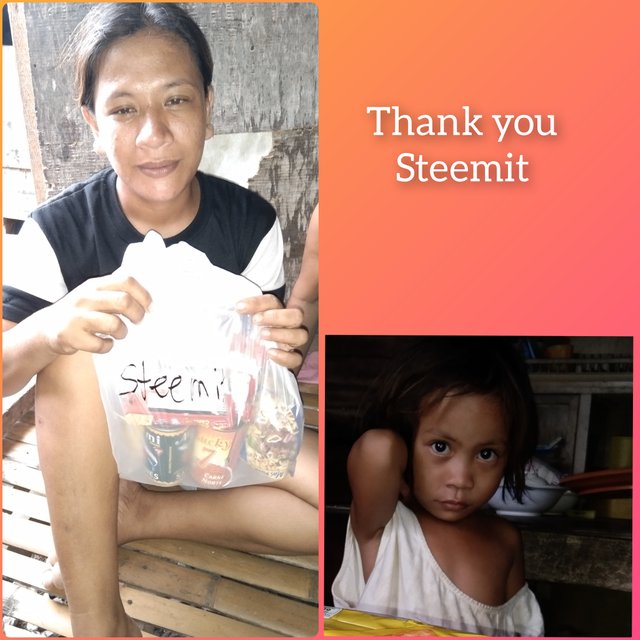 I am very happy because I did something today that makes others happy. Aside from that, while talking with each other, I am promoting steemit to them and told them how steemit helps me to help other people.

Inside the bundle consists of:
4packs of Noodle soup- 31.00
2cans of sardines- 31.80
2 cans of beef loaf- 37
1 can of corned beef- 18.50
A total of 118.30.00 Philippine peso or 2.5$ per bundle, at this amount in a simple family can save meals a week.

I am trying to help as much as I can. As long as I am able physically, I can continue to help in any means. I thank God for this community of helping hands, for this unique Steemit platform, for the patient steem curators, @adollaraday , and for everyone who is in the platform. Let us walk together for a better life.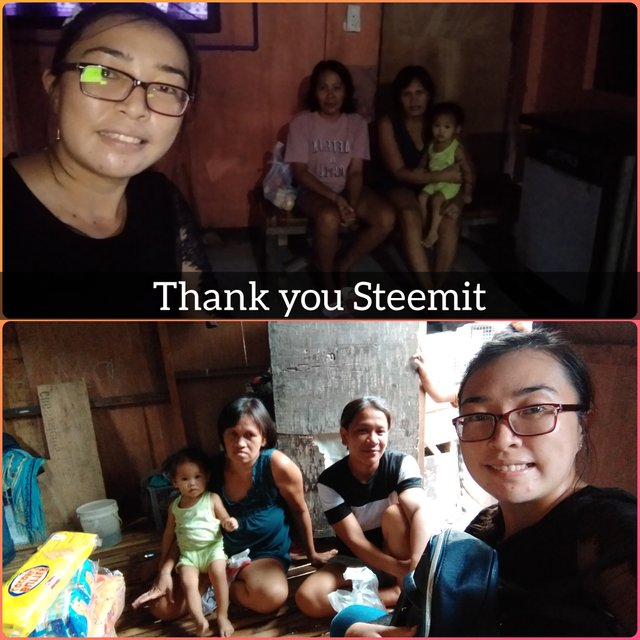 Keep on steeming!
@jes8