Better Life||An Island Boy who Rose from the Dead @jmaxswivel
Good day steemians!
How are you all doing? I wish that you are all fine while reading my heart touching story right now.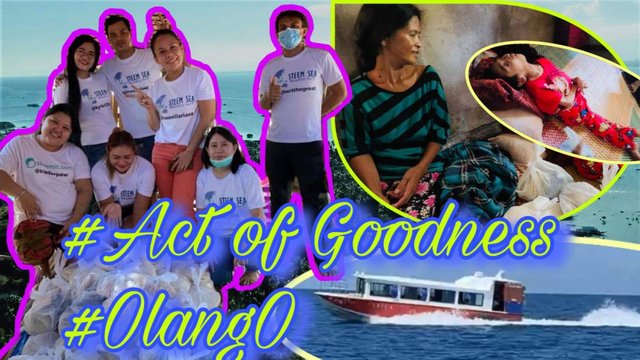 I will be talking about a young man who rose from the dead when he was 21 days old. Together with me were the colleagues of my wife
@kyrie1234
Last week, my wife approached me if I will go with her at Olango Island because they were planning to give some groceries and rice to those people who don't have the luxury of money to buy their needs.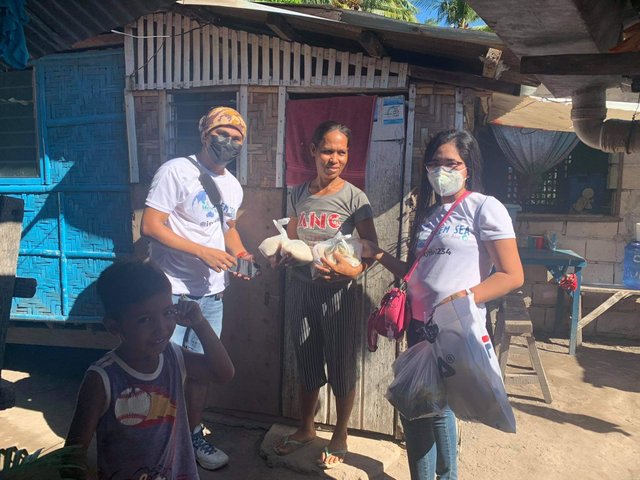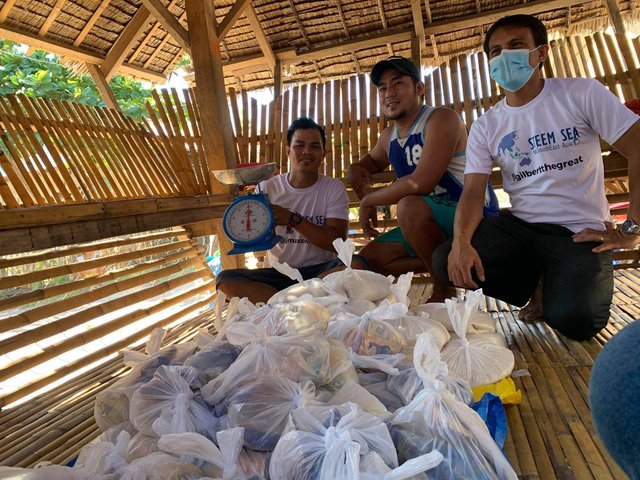 Without hesitation I go with her, and we distributed the grocery bags with a happy heart. We felt so fulfilled upon seeing the nanays and tatays receiving our simple gift with a big and grateful smile.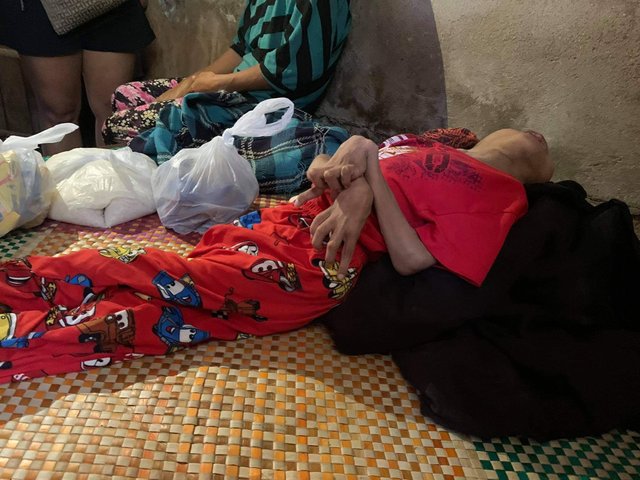 But our mood changed as we reached the final house😢😭😟 I really can't explain the feeling I felt upon seeing the young man. By the way, he is Ruellan, a 19-year old island boy who got meningitis when he was a baby, when he was still 21-days old.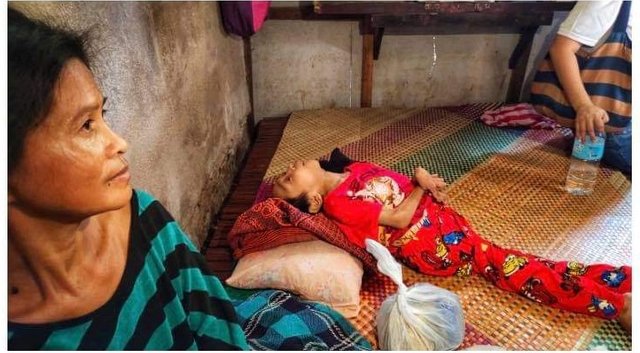 My heart cried even more, when his mother Rosalia, a balot vendor (selling a cooked duck egg) told us their story. His husband was a construction worker but due to this pandemic, he was not able to have a regular salary. So, Aling Rosalia just helped him by selling balot. By the way, balot is very popular in our place because aside from it taste uniquely, it is as well nutritious. Let's go back to their story. Aling Rosalia sell balot but it was not still enough to compensate their needs.
Then, after a long conversation we then reached the reason why he was in that condition. It was started when he was 21-days young. He was infected by the fatal disease called meningitis. That day, he was declared dead by the doctor. So, they just wrapped the baby with a cloth and went home. But suddenly, the cloth moved, they hurriedly opened it and there they saw the young man rose from the dead. Yes! You heard me right, he just rose from the dead but unfortunately he was still suffering by the effects of his disease. At 19 years, he still cannot stand alone nor can talk. He was still like a baby who needs to wear diaper because of the condition of his body that can't be moved easily. I felt very sad at the same time very proud of nanay rosalia because until she was still on the side of her sick son and didn't surrender. She was a one of a kind mother that deserves an applause.
Before we went home, we leave 3 grocery bags to them and 2-kilos od rice and promised them to be back. I just hope that the government of our place will continue to support the young boys needs.
To end my story, I prepared a short video to detail the charity works we did. I hope I had touched your lives and would do the same.
Please CLICK the video below.