Better Life || Our Act of Kindness || My First Feeding Program in our barangay
"Set your heart on doing good. Do it over and over again, and you will be filled with joy."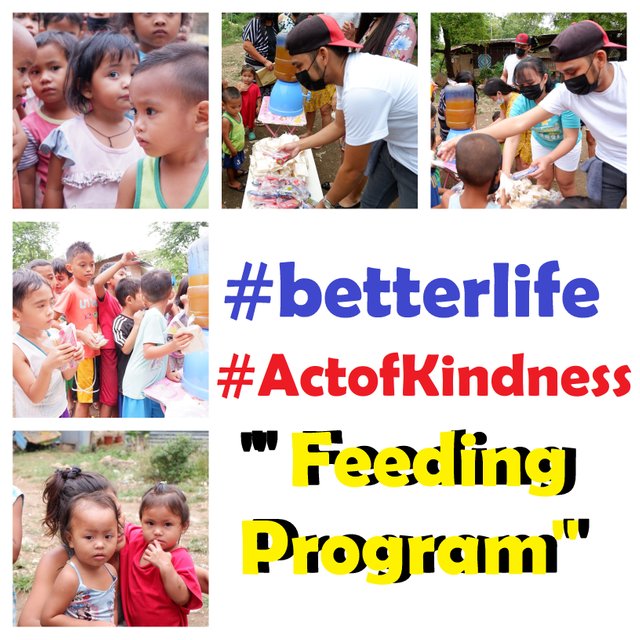 A PLEASANT DAY EVERYONE!
How's it going? I hope all is well and nice. Allow me to share with you today my first ever feeding program here in our barangay Soong II, Mactan, Lapu-Lapu City. I am with my cousin and sibling @mira15 @heartmich @cinderela @cykir11 and @rye143. I tried to persuade myself to do it at least twice a month, so the kids will have a reason to look forward to our practice. At the very least, they would be able to recognize the value of sharing.
IS THIS YOUR FIRST TIME?
Nope, I have a lot of memories during the feeding program in our church "APOSTOLIC CHURCH OF THE LORD JESUS CHRIST". Our schedule is every Saturday and Sunday afternoon. We feed the children who need our help. Not just food we feed to kids but also the Gospel of the Lord.
Train up a child in the way he should go: and when he is old, he will not depart from it.
PREPARATION OF FOODS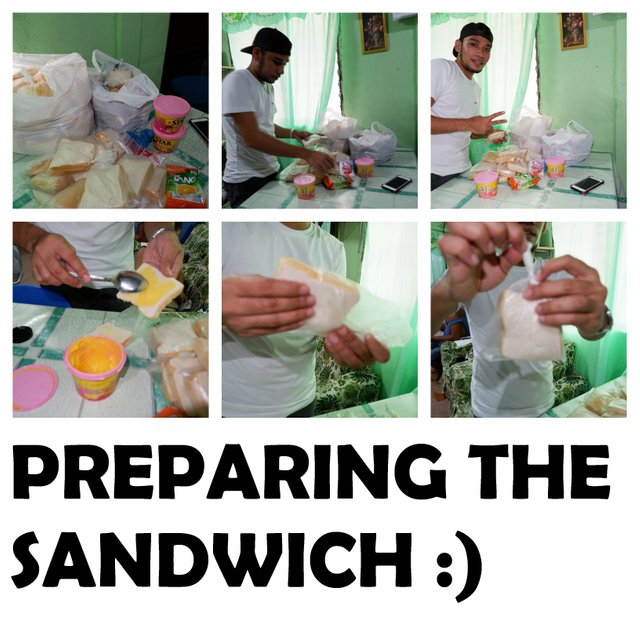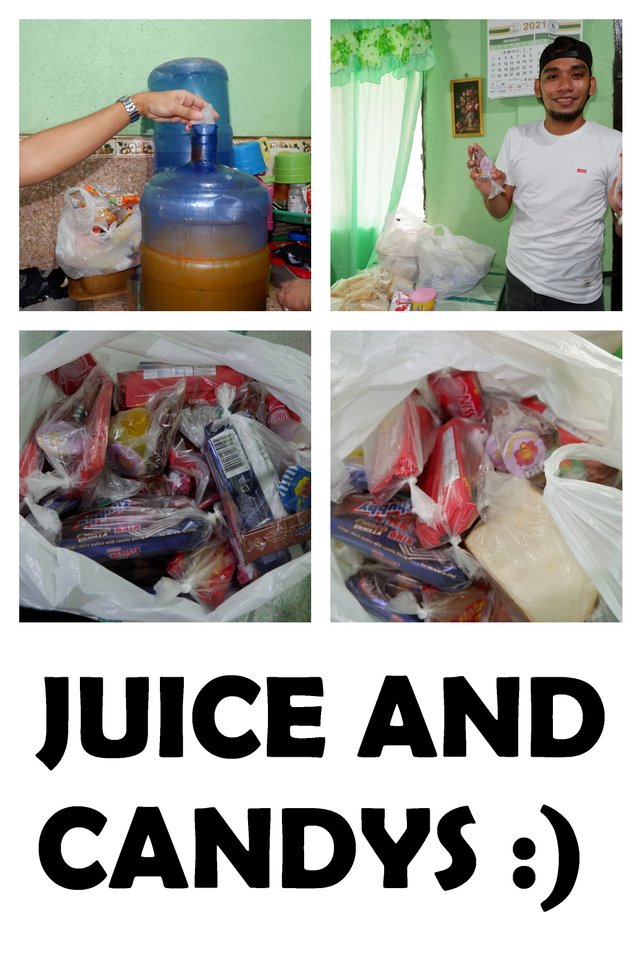 I quickly prepared the food by sprinkling some star margarin on the sliced bread to add flavor. After that, I let my cousin and tita prepare the orange juice with ice that was extremely cold. Thank you also to those who assisted me in the planning process and who prayed that this would be a success.
FEEDING AREA (SOONG MACTAN)
I let my mother lead the prayer before we began our feeding program because prayer is very important in defeating all evil deeds.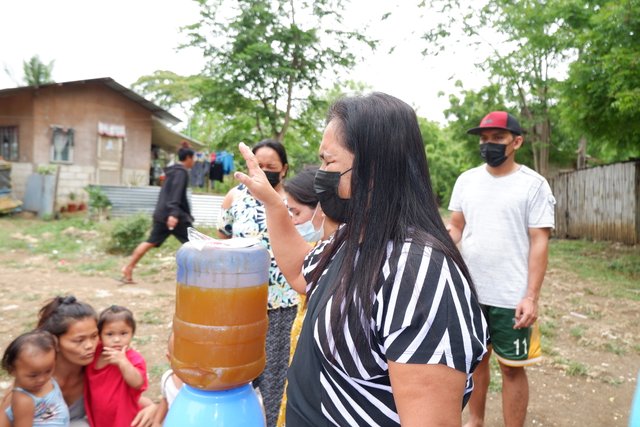 DISTRIBUTION OF BLESSING
Proverbs 12:13
"Share with the Lord's people who are in need. Practice hospitality."
This simple verse doesn't need much explanation. God wants you to take the blessings you've been given and share them with others, particularly those who are in need.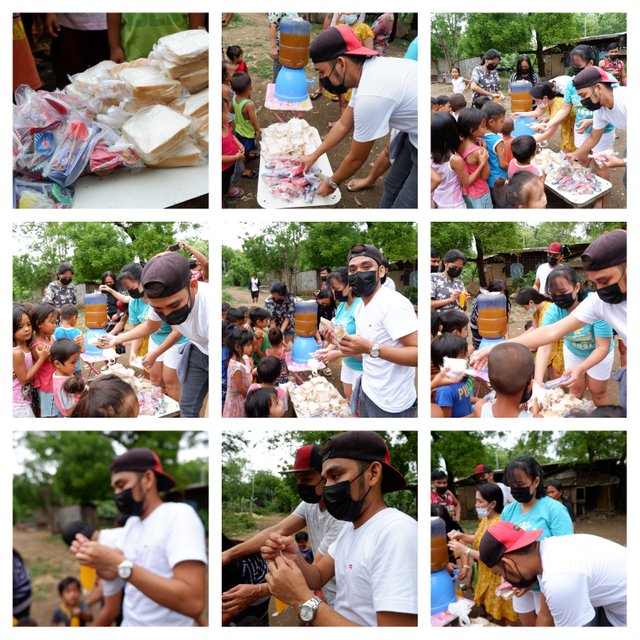 After offering treats to all of the kids and seeing their joy, my heart melts, and it inspires and motivates me to keep doing what I'm doing. It's been such a great time with my fellow steemians.
I have vowed to continue in this easy way of returning God's blessings. And I am certain that Jesus will still lead us wherever we go. As he promises, I WILL NEVER LEAVE YOU NOR FORSAKE YOU."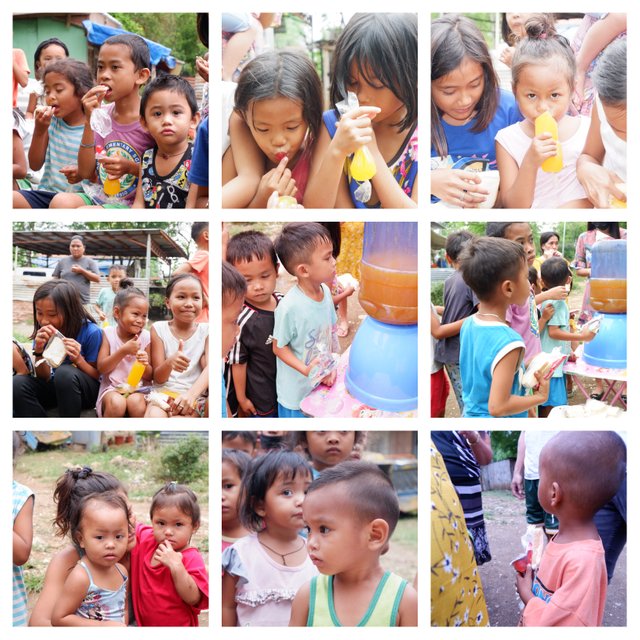 Without the assistance of my co-steemians, volunteers, and all participants in this program, this event will not be a success. And, of course, without God's Grace, none of this would be possible. Thank you very much to all. Our hearts are overflowing. We have been praised.
THANK YOU AND GODBLESS :)
@marzyoung22