ACT OF KINDNESS || GIVING JOY TO MY FAMILY ON MY 25th BIRTHDAY
"It's not how much we give, but how much love we put into giving." Mother Teresa**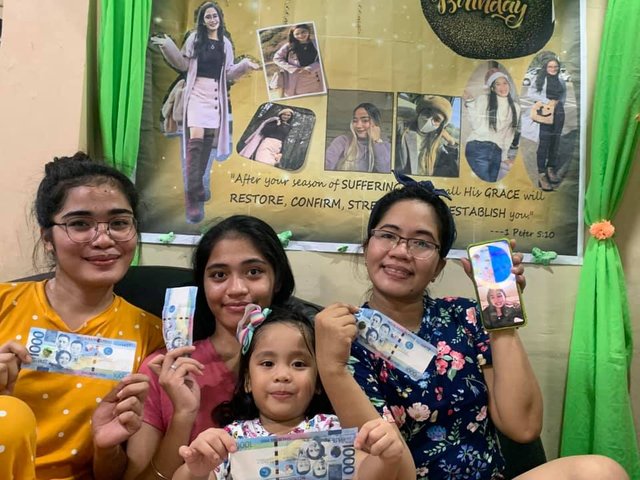 Good Day Fellow Steemians. How have you been this days? Hoping that you are in good condition despite of the pandemic that we are still facing nowadays. Today I want to share with you the act of kindness that I shared to my family on my 25th birthday.
One of the best feelings in the world is giving. The positive energy is contagious. With just one act of kindness, you can inspire others to go out and plant seeds of happiness through giving, too.
On my 25th birthday was the loneliness celebration that I had since I am far away from my family. This is the saddest part of being an OFW because many occasions will be missed. But despite of that I am very thankful to my family for giving effort to make me feel happy even if it is only in virtual.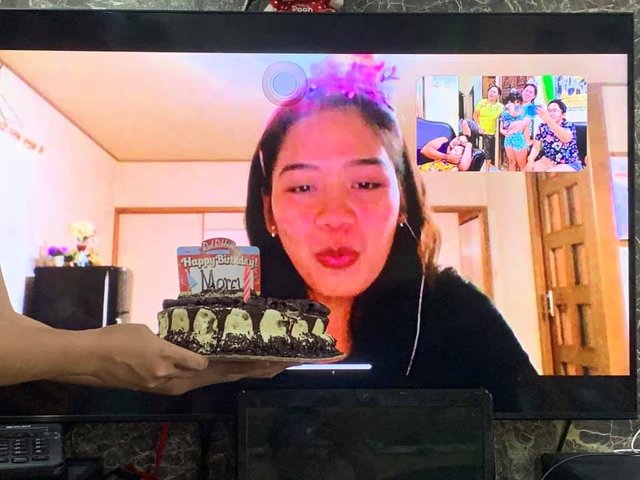 So to divert the loneliness that I felt, I initiated a virtual game night to my family which they will receive a cash for a prize. I made a spinning wheel where their names are pasted and I rolled the wheel then if their names will be pointed to an arrow they will declare a winner.
Even if it is just a small amount but I do it heartedly. I am very happy seeing their faces with big smiles and the exciting to receive the small token that I prepared.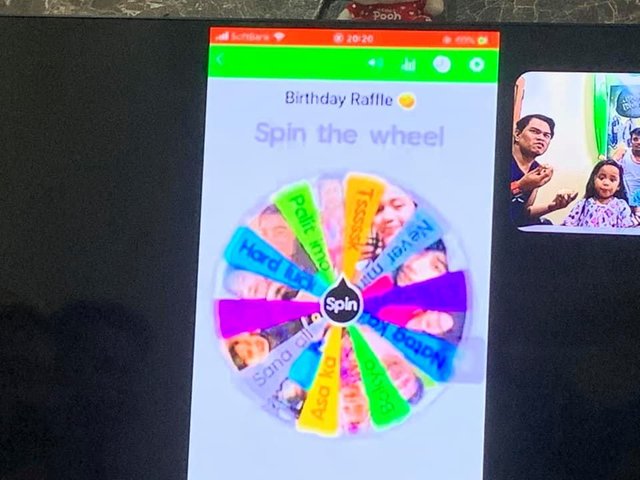 This was the really fun part of the night! The game was very exciting at the same time they felt nervous because they want their names to be pointed hahaha. It was really funny to watch! We laughed so hard that it was difficult to keep the game going!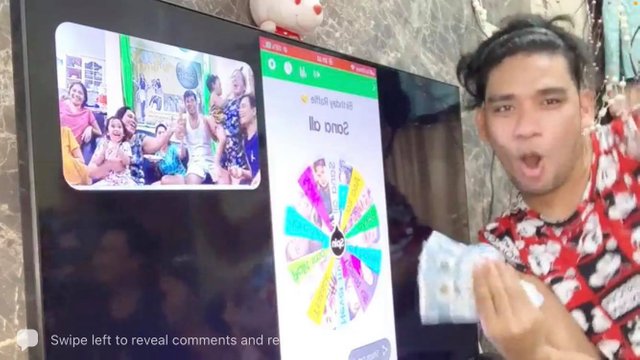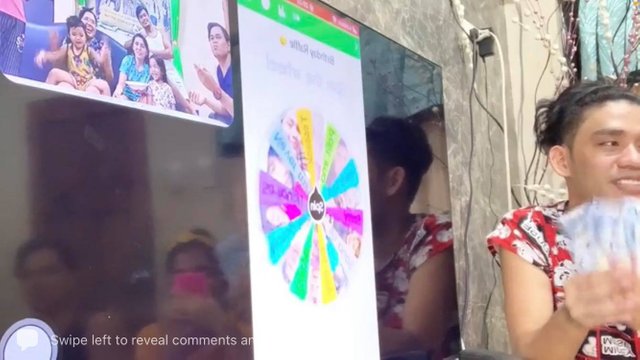 After for how many times of spinning we already had the winners. It would be a great one to plan for family get together !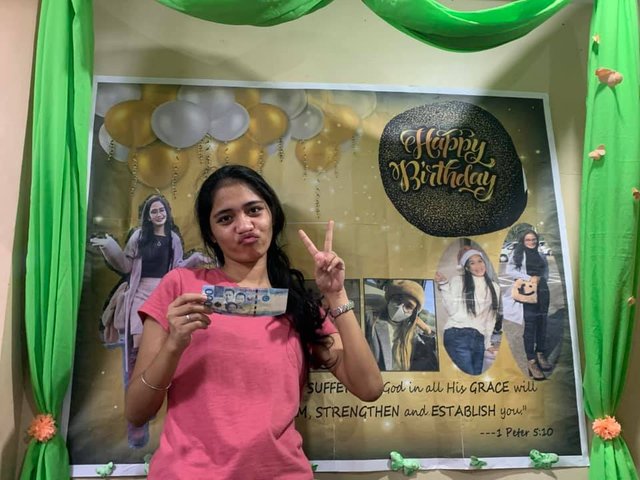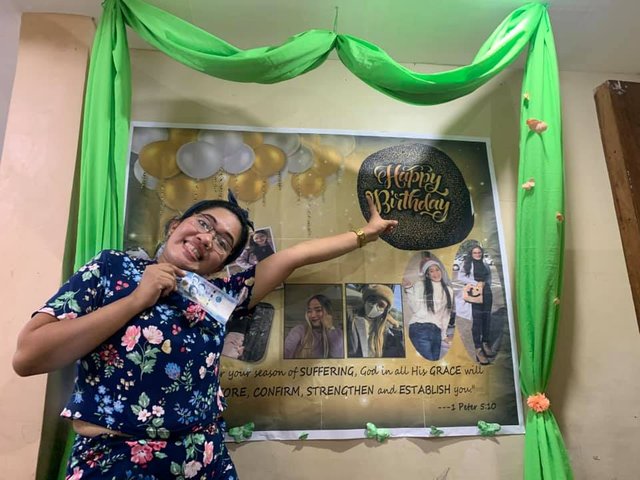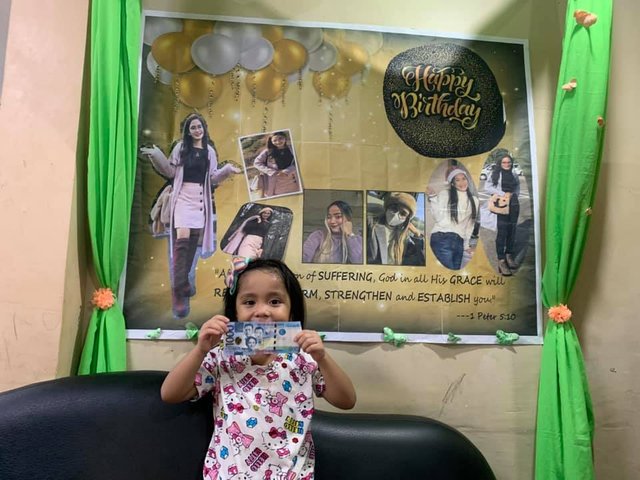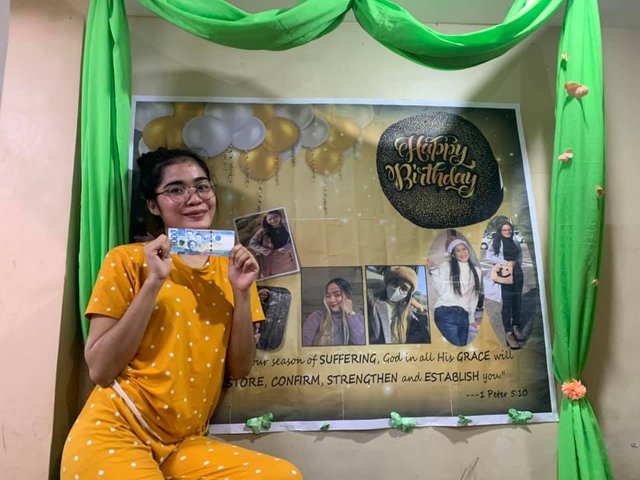 In my next birthday maybe I will prepare bigger than this game. I will strive hard to make them happy again.
It was a great night even if it is just a small act of kindness but I am very happy because I made them happy even in a little way. Happiness doesn't result from what we get, but from what we give.
That would be all. Thank you so much for taking time reading this post. I also want to say thank you for the allowing me to share my post here in this community. GOD BLESS !