Better Life: Acts of Kindness || Giving of Groceries to Three Families and Feeding of Children in the Neighborhood
Hello Steemit friends, especially to all the beautiful people in this awesome community of the Steem SEA Community! How are you all doing today? I hope everything is great! Greetings of peace and love from the Philippines! 🇵🇭
"THE BEST way to multiply your HAPPINESS is to share it with others."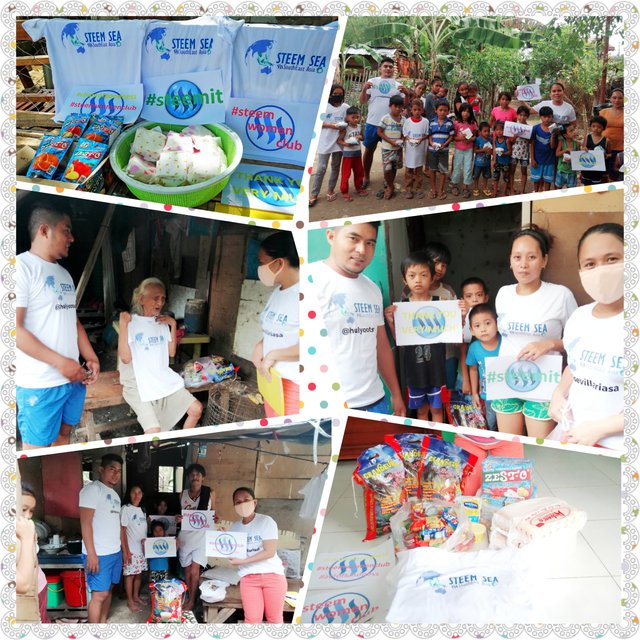 The Steemit community is not only a social media platform where you could share about places, about your hobbies, about your love for cooking, about saving the environment, about recycling and innovation, about arts and photography, almost about anything under the sun. Steemit has become an avenue of sharing, real sharing, the literal sharing! And I'm just so blessed and so overwhelmed to have found my place where I could help others in my simple ways. And with everyone's chain of goodness and acts of kindness, I myself is greatly inspired and moved that indeed, angels are everywhere.
Last Saturday, we planned with my husband @hulyootso to do our share in helping our immediate neighbors. They are children and families living in the same place as we do. Together with my husband, my mother and brother, we planned to give simple snacks to our children neighbors and give to three families grocery items which comprised of basic needs.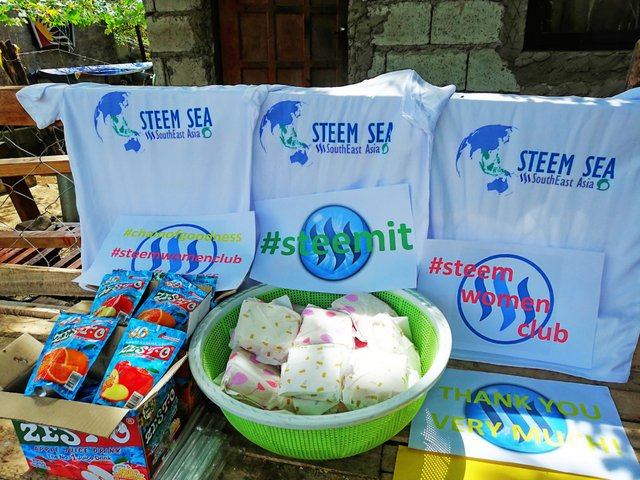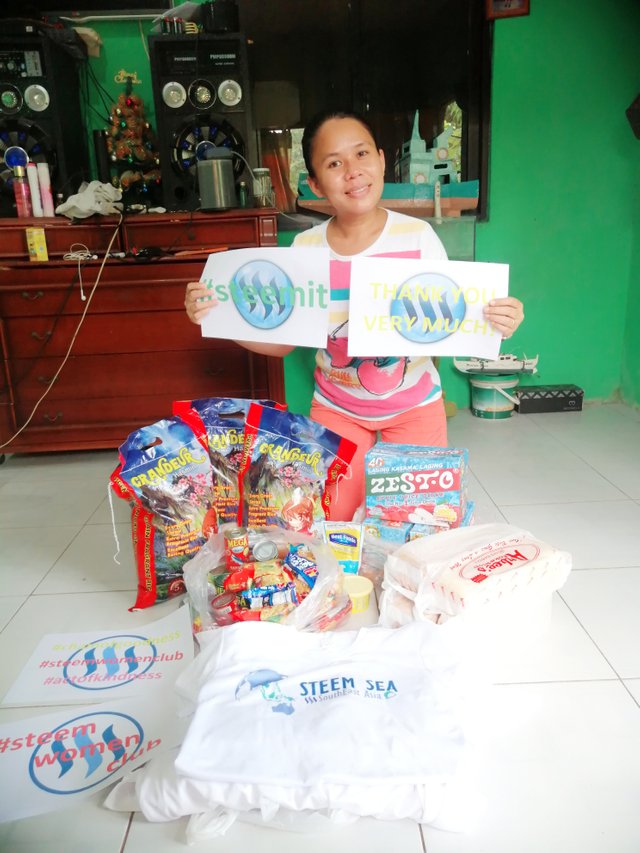 First, we went to my friend's house @traderpaw to get the printed t-shirts we ordered from her with the Steem SEA logo. We ordered 10 pieces of shirts and we are going to distribute three of these to the three families we are giving groceries, another three pieces to be given to the children during our feeding activity today and the remaining four t-shirts will be given next Saturday for our another feeding activity in Olango Island.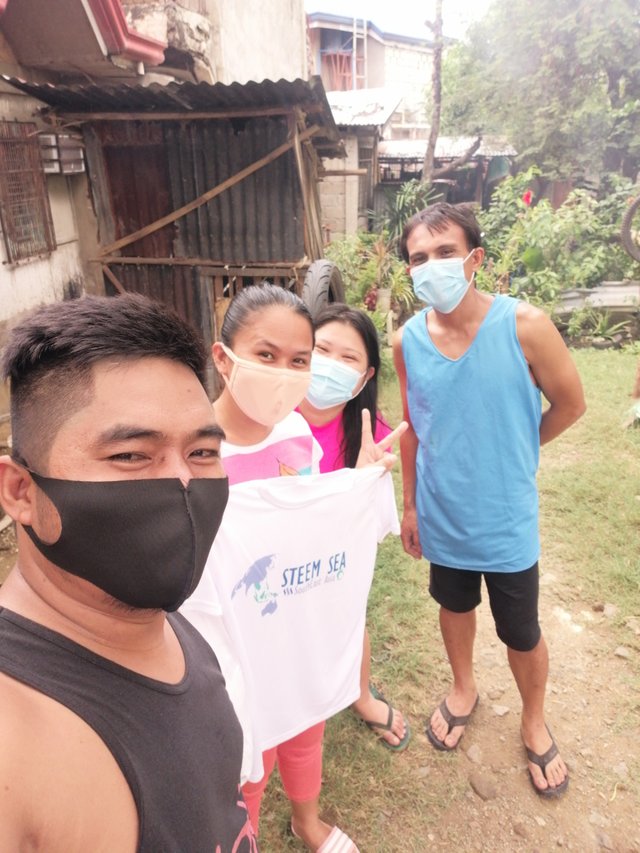 Then, we went to Saac Market to buy groceries like rice, noodles and canned goods to be given to three families and sliced bread, sandwich spread and juice for our feeding activity with the children.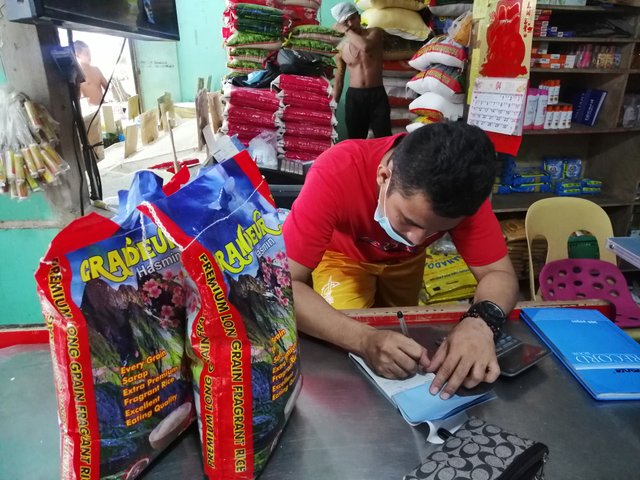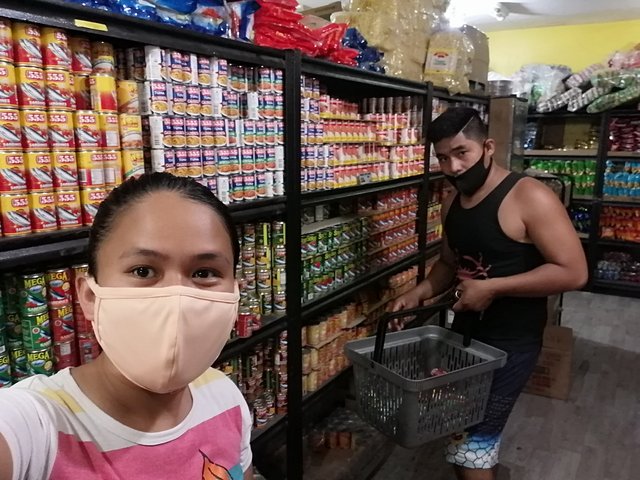 THE DISTRIBUTION OF GROCERIES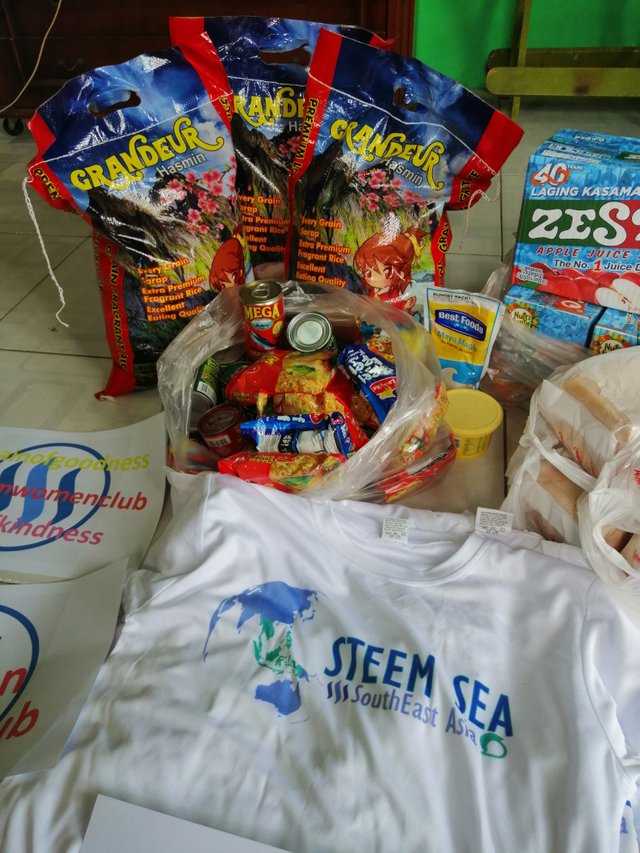 With the help of my husband, we sorted the groceries ready for distribution.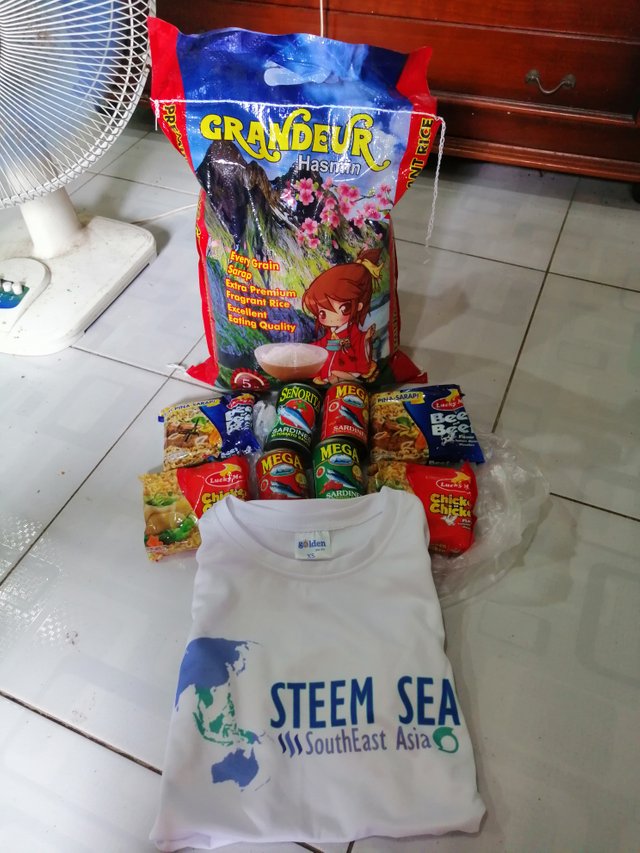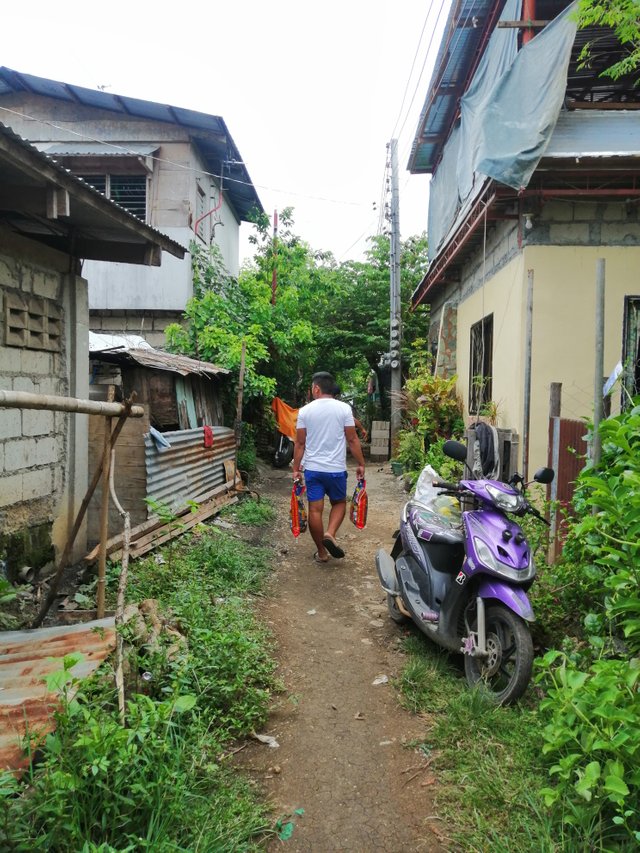 On our way to our neighbors' houses
Along with mama and my brother, together with my husband, we went to the houses of our three neighbors. First, we went to Nanay Maming's house. Nanay Maming is already blind at 88 years old. Living with her is her son, Kuya Ruben who is at work when we visited her. Kuya Ruben is doing odd jobs to support his mother. Nanay is so overwhelmed that we chose her to be one of our recipients. She is very thankful for the simple gifts we have for her family.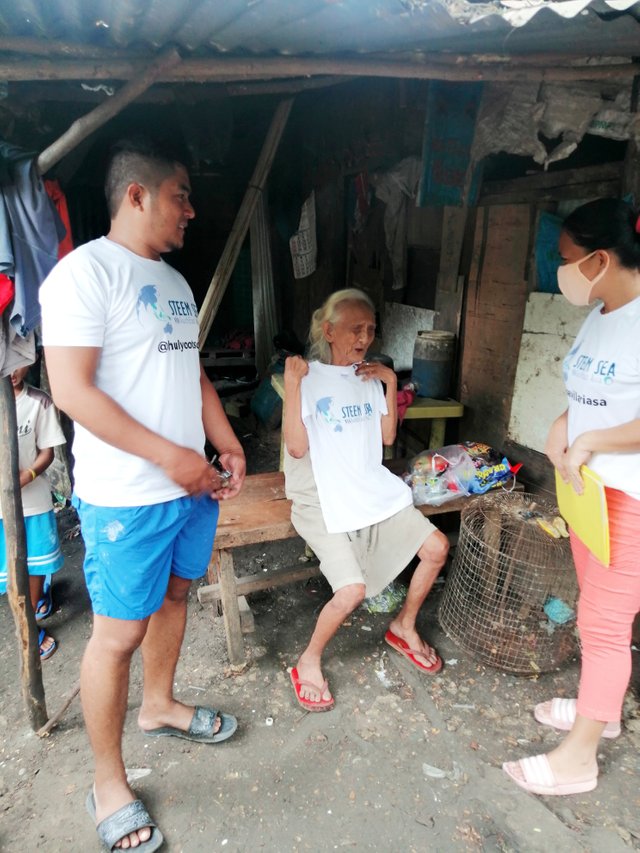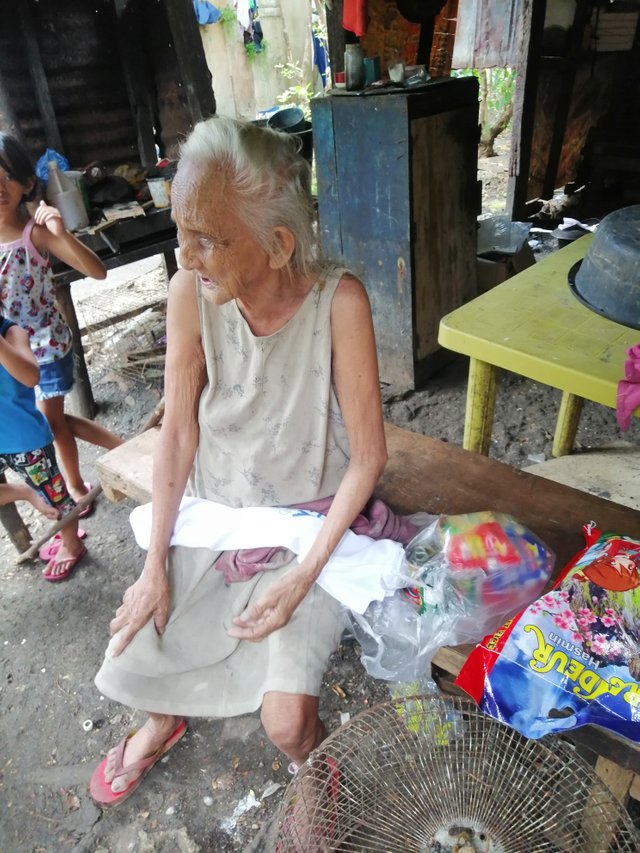 Then we went to the second house. It is the house of the couple Kuya Renato and Marjorie. There are 7 of them living in the house. Kuya Renato is not around when we went to their house as he is working as a truckboy and earns 400 pesos per day. His job is not regular, since he just gets to work once to thrice a week.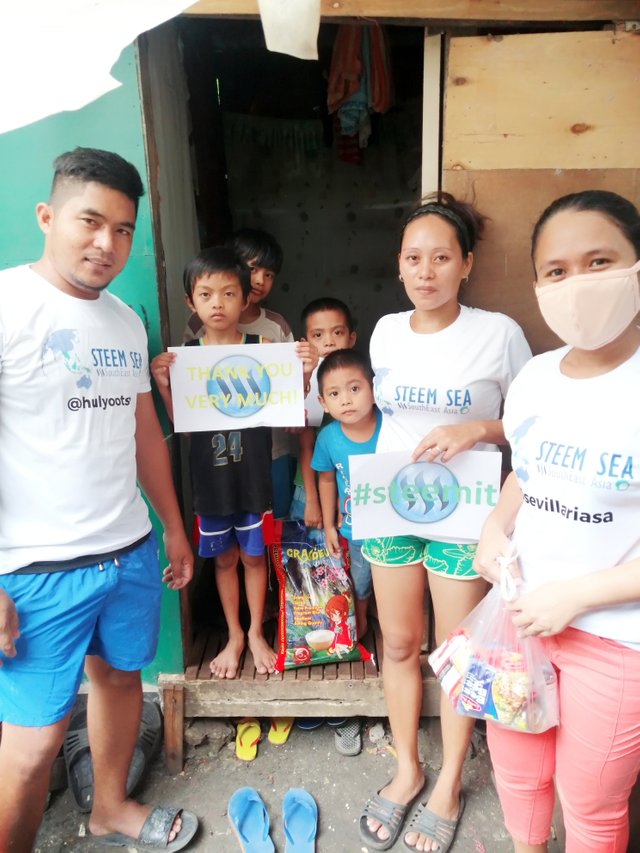 Then, we went to the last house. It is where Kuya Erning and Ate Angelina are living together with their four kids. Kuya Erning is very grateful since he is jobless right now because of his aching arthritis. He said that he doesn't know where to get food everyday because he doesn't have any work now.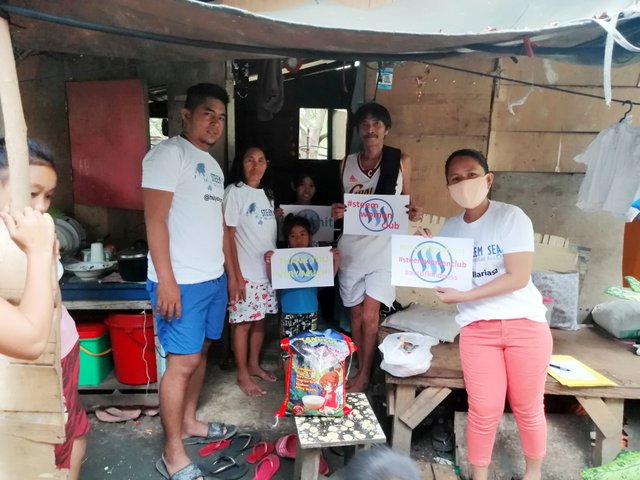 I wish we could help them even in our little ways everyday. But I know, God provides and will never leave His people. Angels are everywhere. God can be one wearing a cloak. We'll never know.
We left them with big smiles on their faces. Thanking us repeatedly for the blessings that is very precious to them and could help them ease for their everyday needs.
We told the children there that by 2 o'clock in the afternoon together with some mothers, that they should come to our house, because we are going to have a feeding activity. They excitedly said: "yes, of course, we will be there!" Thanking us with bright, big smiles.
FOOD PREPARATION AND FEEDING ACTIVITY
When we went home, still together with my family, we helped out in preparing the sliced bread with some sandwich spread and have the juice in tetra packs chilled in the ref. And just exactly as we were done arranging the sandwiches, the juices and shirts, the children are already coming!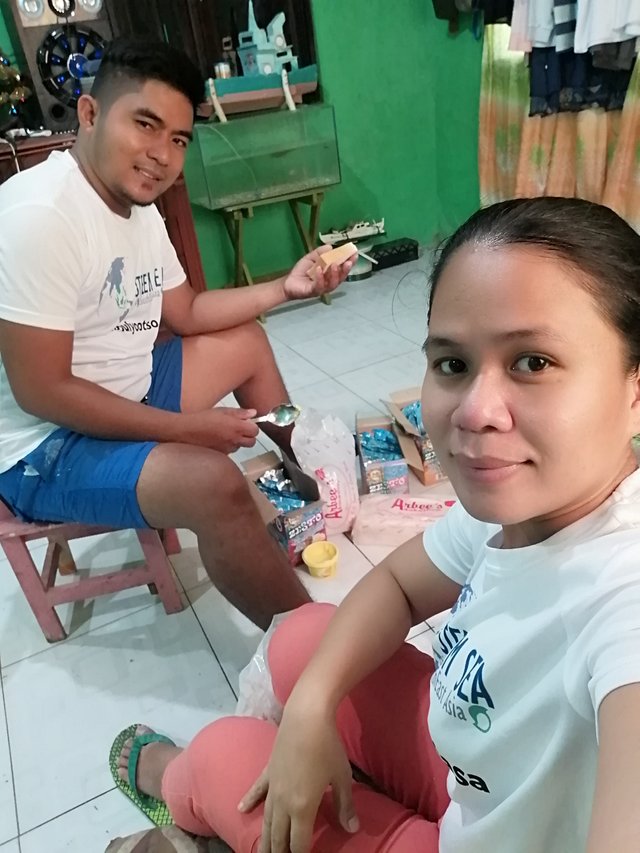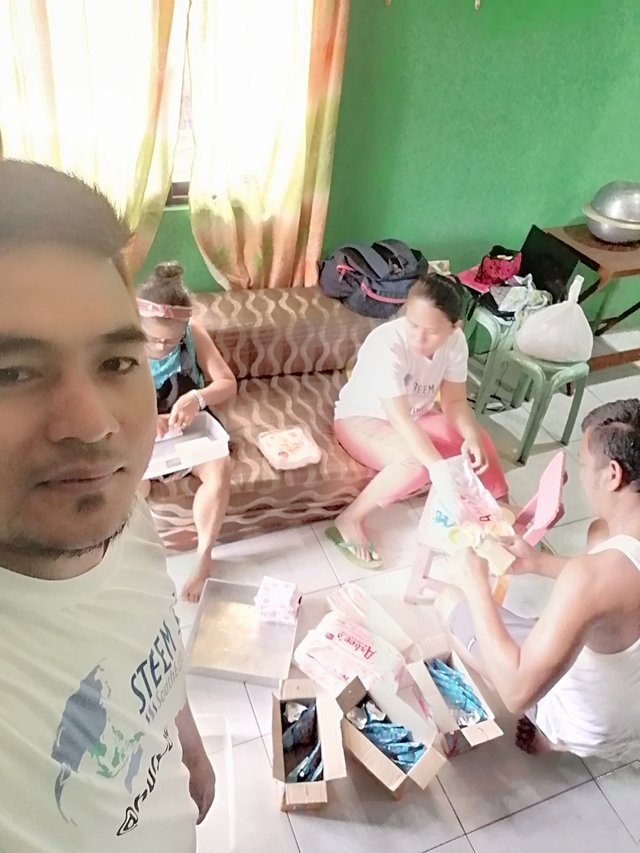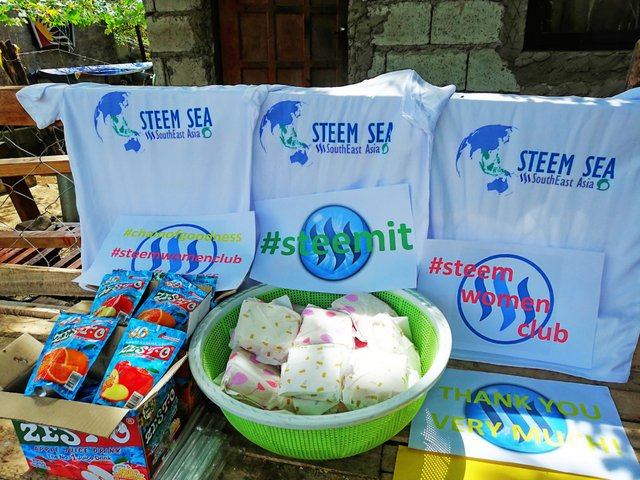 So we made them line up in two columns, and together with my husband, we distributed the bread and the juice to the children. They are very happy with our simple snacks! We were able to serve 30 children. And the mothers who were also present there were also given sandwiches and juice.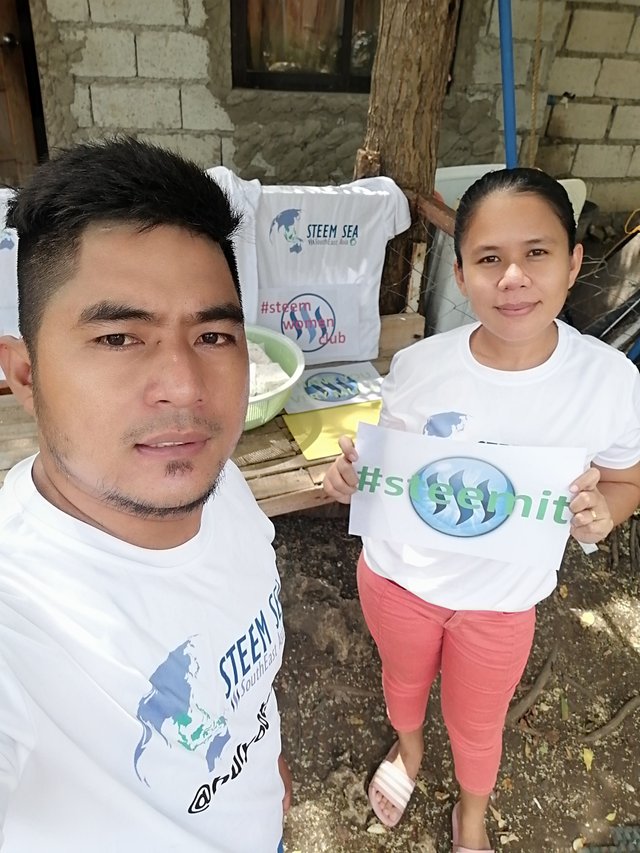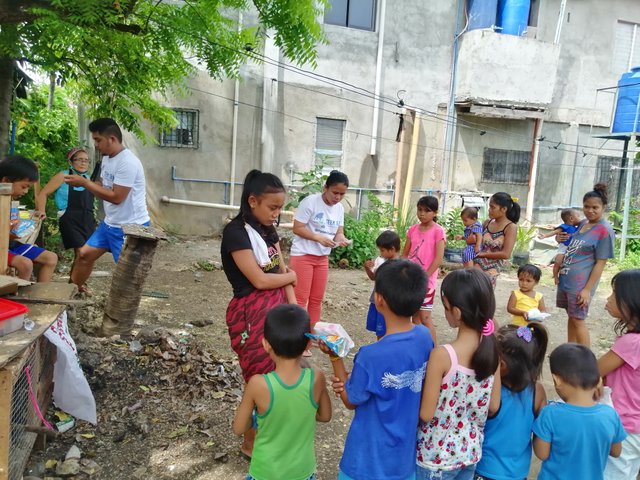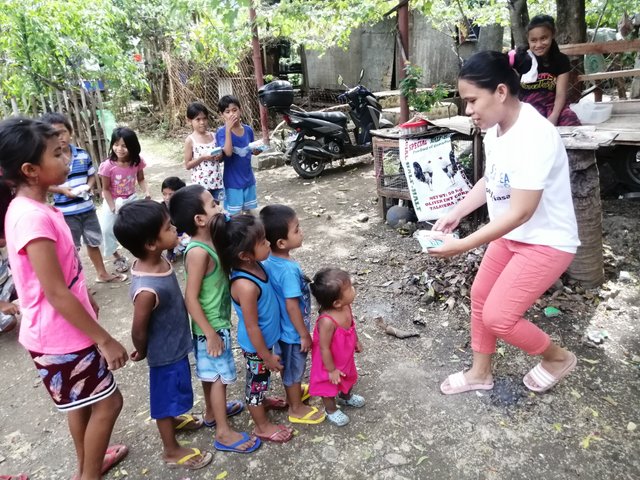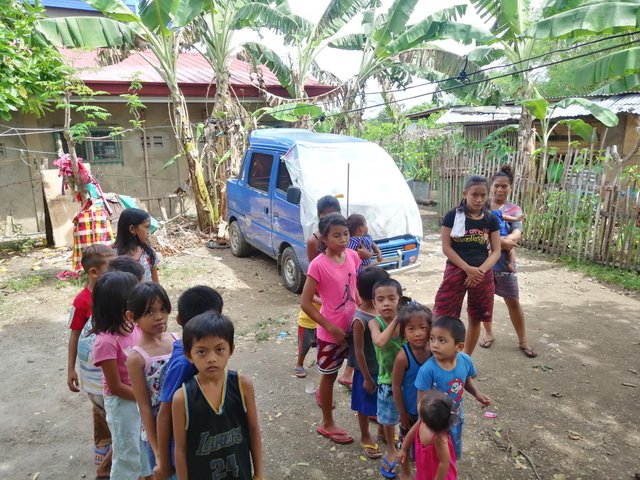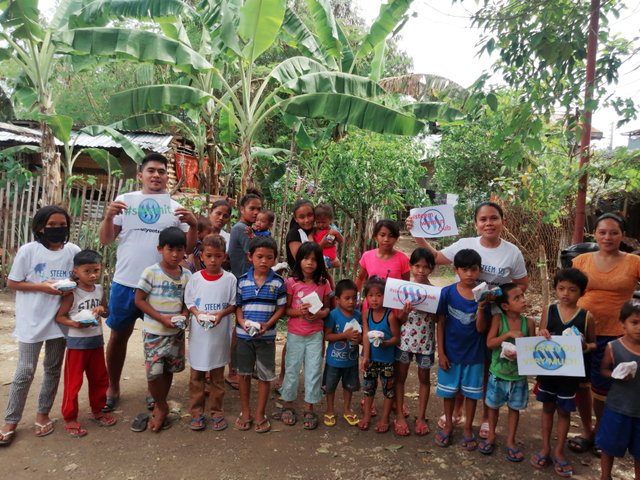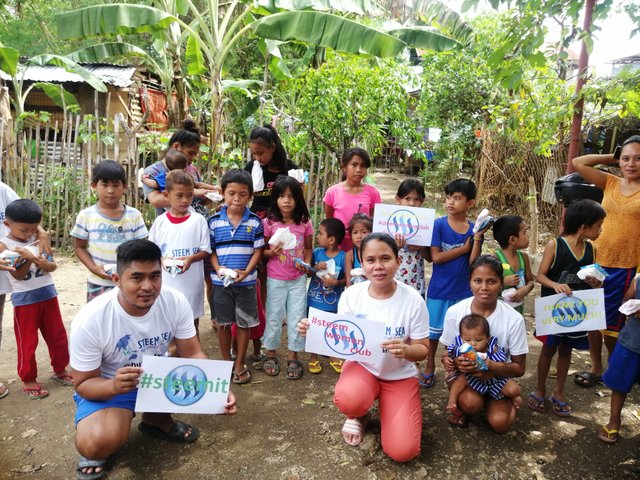 And since, we only printed a few t-shirts, we chose another 3 for the recipients of the shirt. And asked them if we could have a photo together.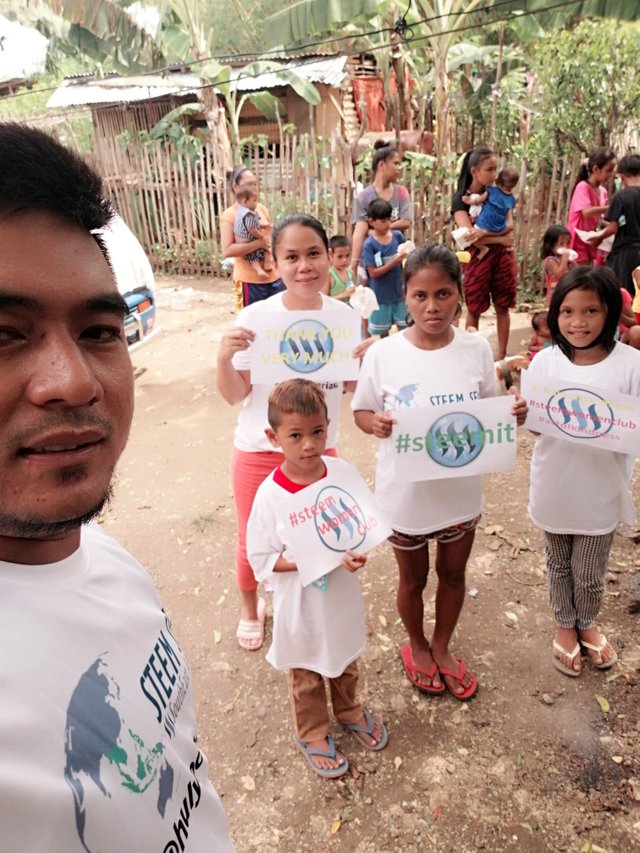 After serving the snacks, all children are very jolly and with big smiles, they thank us for prepping them snacks. Awwww such a very heartwarming experience!
And as promised, we will continue doing this even in our simple ways. My heart is always inspired and overjoyed everytime I see happy faces. I think, if we all could help one another, or even just one person, the Earth could be a better place.
"One of the most important things you can do on this earth is to let people know they are not alone." ~Shannon L. Alder
---
That's for now my dear friends. Thanks for visiting my blog. Let us all be rays of sunshine in each other's lives. Maraming salamat po 🇵🇭
Best regards to @el-nailul @nazarul @steem.amal @steem.sea @steemseacurator @anroja @radjasalman and @muzack1. Thank you so much for the better life program and for the inspiration you have brought to everyone helping one another. Together we can make a difference!
Always,
Rose