Steem SEA Community Contest (Part 4): Photography in The Diary Game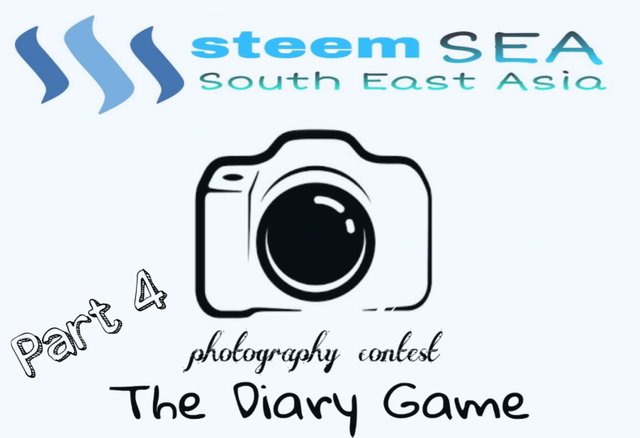 Introduction
Steem SEA is a community that is open to all Steemians around the world, especially those in South East Asia. To introduce this Community, we took the initiative to hold a photography contest.
Prize
Total prizes of 50 STEEM donated by @anroja.
This contest takes place for one week starting from 1-7 September 2020
This contest aims to attract Steemians around the world especially in South East Asia to participate in The Diary Game and show beautiful photography in The Diary Game contest which they are participating in.
Contest Terms
The conditions for entering this contest are:
Sponsor
Bahasa Indonesia
Pengantar
Steem SEA merupakan komunitas yang terbuka untuk semua Steemian di seluruh dunia khususnya yang di Asia Tenggara. Untuk memperkenalkan Komunitas ini, kami berinisiatif menyelenggarakan kontes fotografi.
Hadiah
Total hadiah 50 STEEM yang disumbangkan oleh @anroja.
Kontes ini berlangsung selama satu minggu mulai dari 1-7 September 2020
Kontes ini bertujuan untuk menarik minat Steemian di seluruh dunia khususnya di Asia Tenggara untuk berpartisipasi di The Diary Game dan menampilkan fotografi yang indah dalam kontes The Diary Game yang diikuti oleh mereka.
Syarat Kontes
Syarat mengikuti kontes ini adalah:
Sponsor
---


Subscribe to Steem SEA