Act of Kindness|| WORLD SMILE PROJECT: Giving Smile To Street Children
30% payout of the post is to support the "World Smile Project" of sir @el-nailul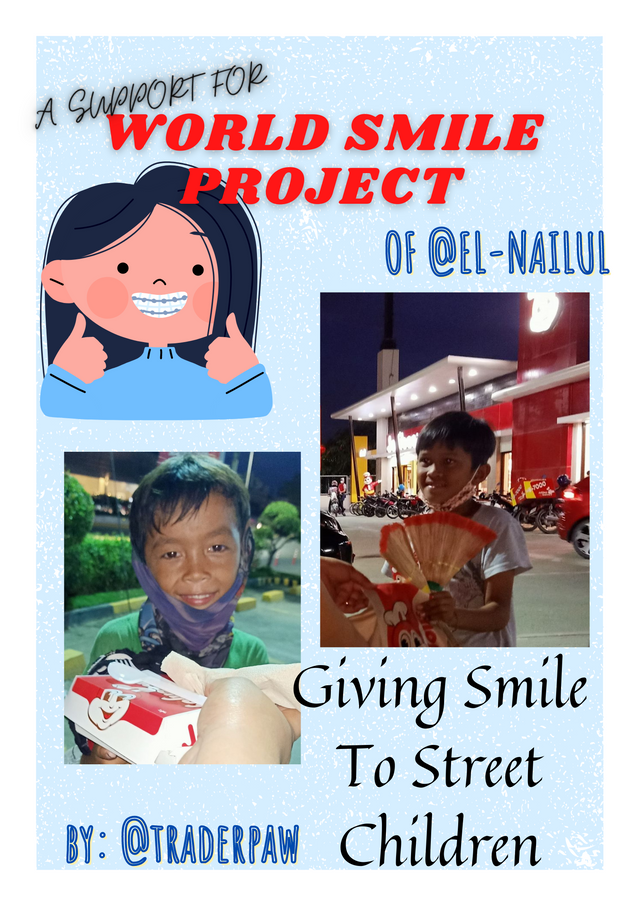 "A child is every good and perfect gift from above. - anonymous"
I am happily married for more than three years now. I met my husband when we were both working students way back 2009 and from that day forward we shared a lot of memories together both happy and challenging ones. We got married in 2017 and our dream is to build a family with a lot of children. Unfortunately, every time I become pregnant with a child I always had a miscarriage and this happens twice already. The experience is painful but I believe God has a better plans for us. I surpassed the grieving process with the love and care of my husband. He is always there keep reminding me that time will come that we will have our own child in God's perfect time.
Our Team's outreach activity to Olango Island is scheduled last May 30, 2021 but is rescheduled to a later date due to urgent family matters. The activity is supported by Steem SEA "World Smile Project" by sir @el-nailul and some fellow Steemians @bisayakalog, @rosevillariasa, @gilbertthegreat, @julyootso, @fabio2614, @kyrie1234 and jmaxswivel where we will be giving snacks and slippers to 52 children. I am assigned to source the slippers and I know just where I could find the best deals for a more affordable and quality slippers.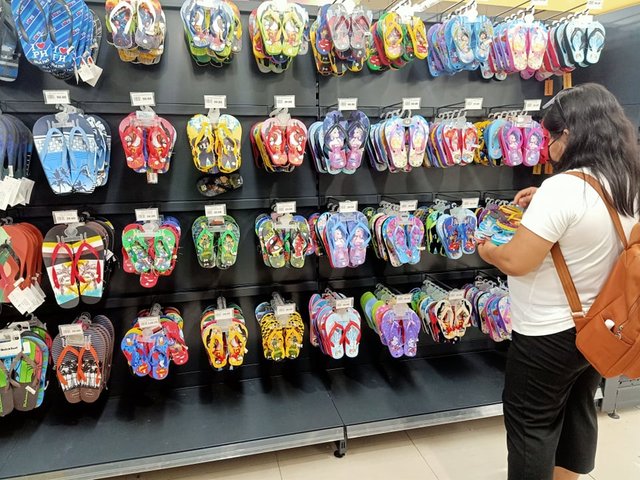 I went to Carbon Public Market in Cebu City to check on several wholesale suppliers of slippers. After finding our suppliers we head home. It was already past 6 o'clock in the evening so my husband and I decided to get dinner at the nearest fast-food in the area - Jollibee. In the parking area, a boy ran to us selling his little brooms which I believe is to be used when sweeping inside the car.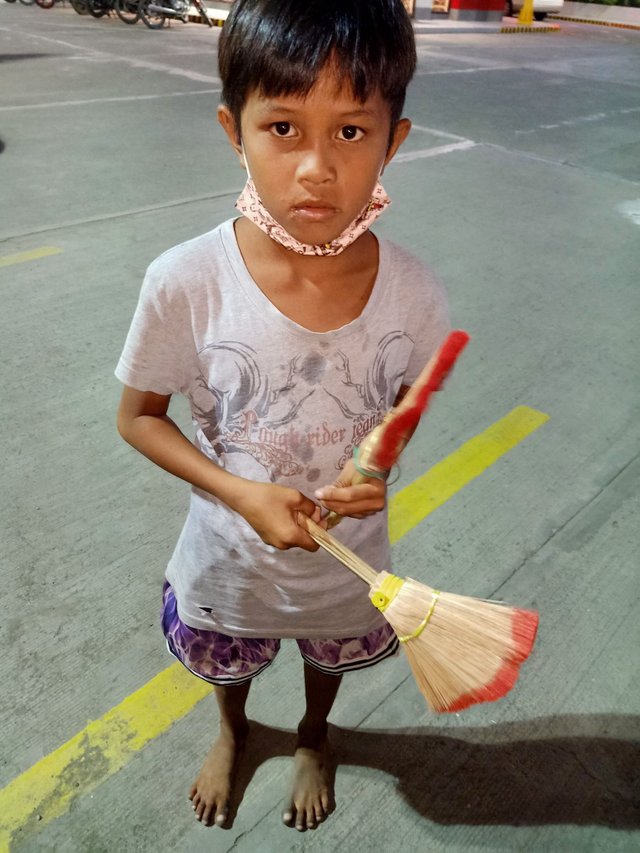 I do not need this broom for now but I do not let this opportunity pass to paint a smile to this boy's face. I politely decline the broom but tell the boy to wait for me because I felt that he still has no dinner yet and because of the pandemic where children are not allowed to enter any establishments in the Philippines as of the moment. I went inside Jollibee to order 3 sets of meal for me, my husband and for the young boy.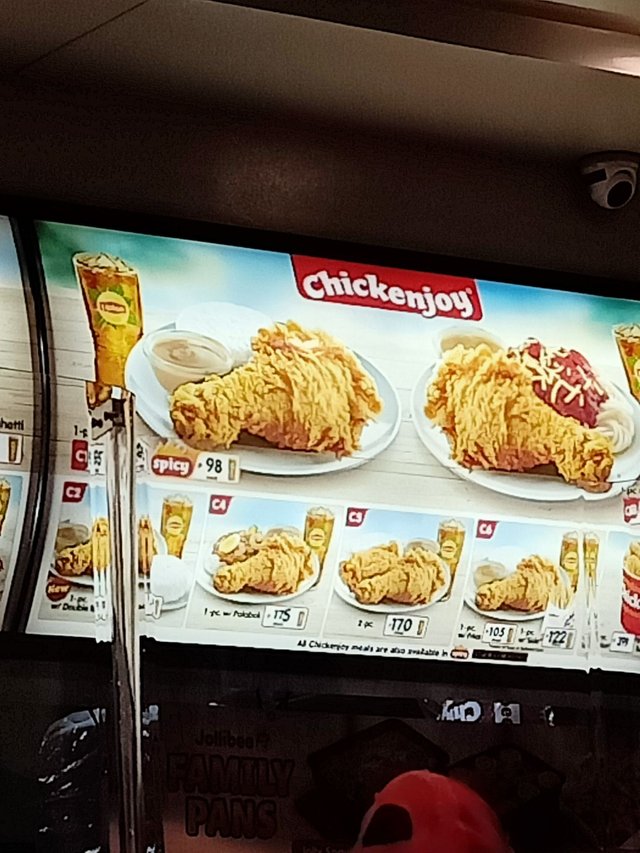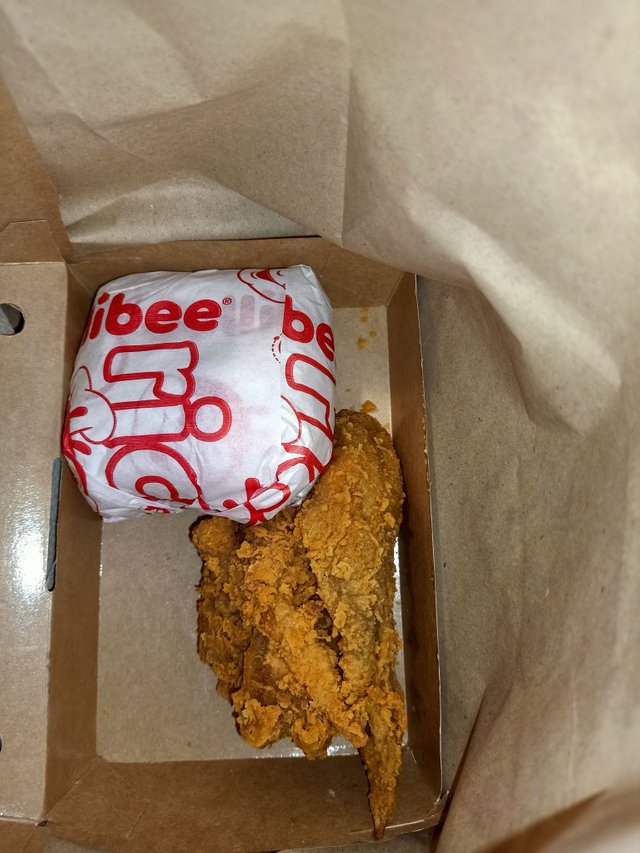 The young boy patiently waiting for me outside and happily accepts the food I ordered for him.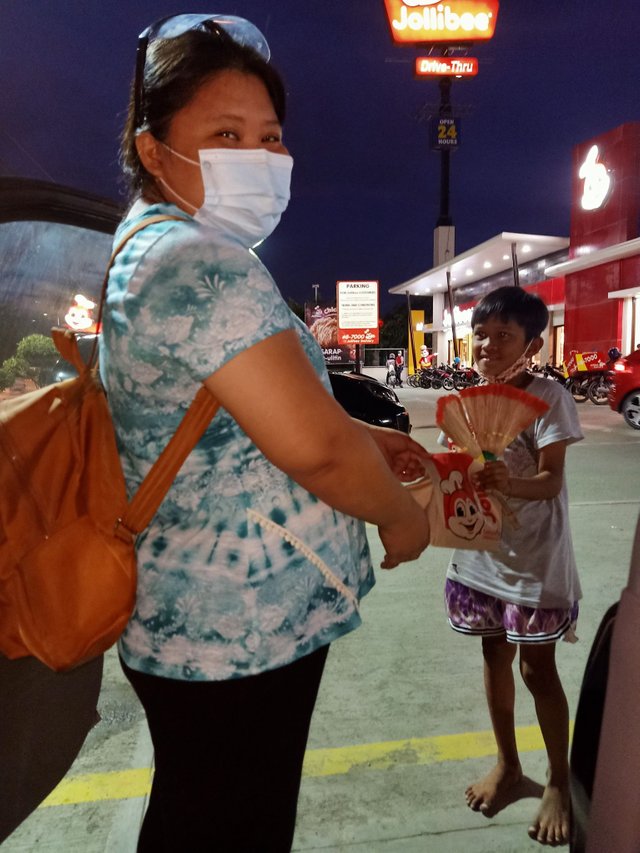 Then another boy came selling his round rugs. Instead of buying, I just give him my share of food. And the two kids enjoy the meal together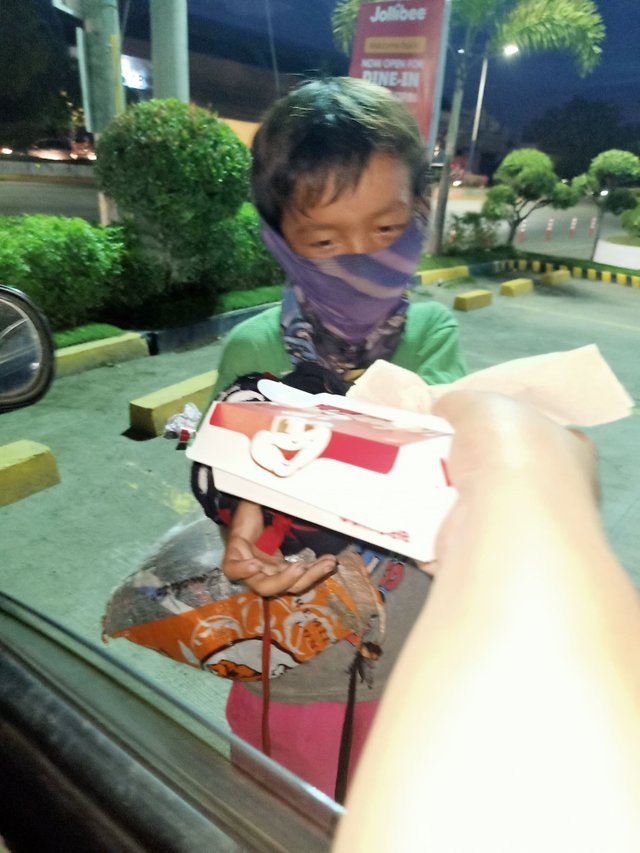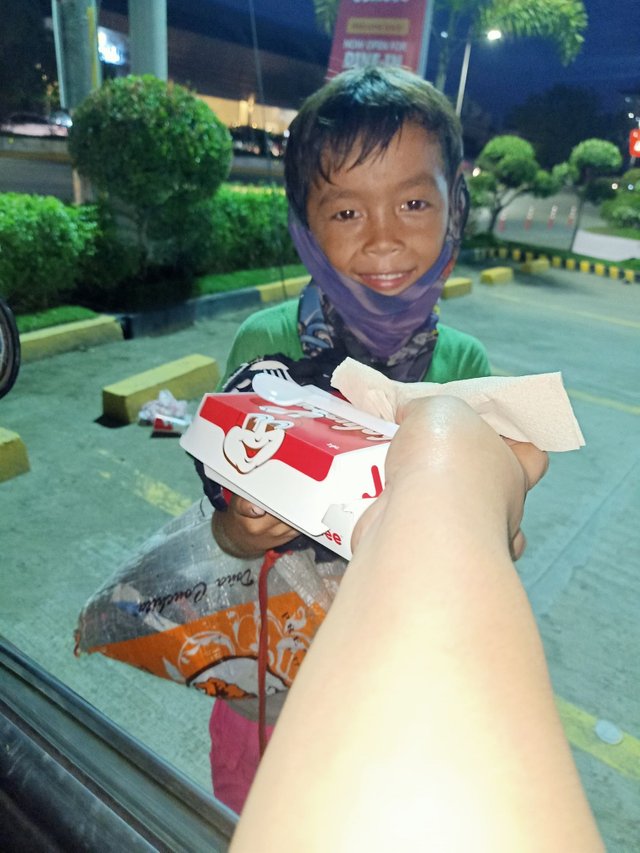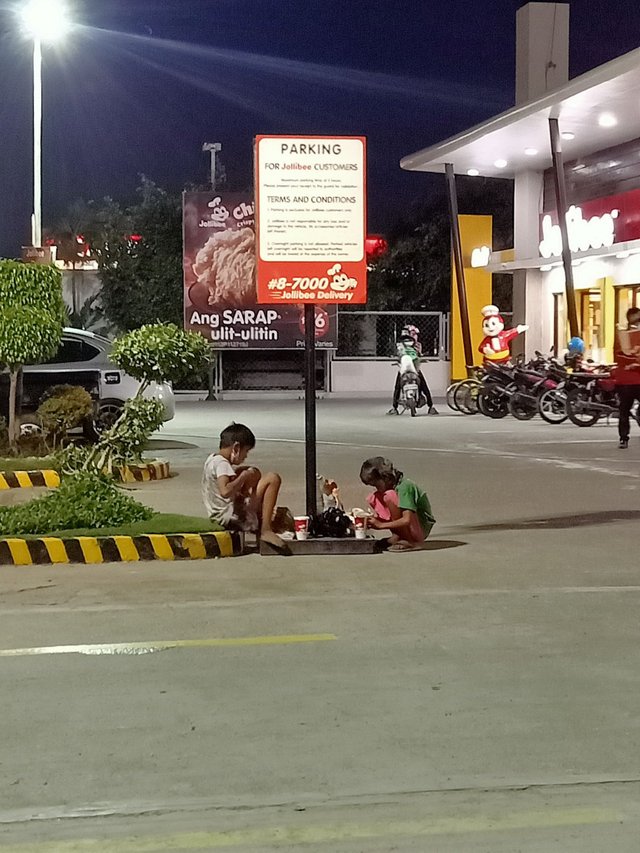 My husband and I share the food left for us but it still is very satisfying. My heart is full when I saw the two kids happiness after receiving the meal and happily waving their hands saying "Salamat Ate, Kuya" (means "Thank you sis and bro) as we depart the area and I do not know the story why these boys ends up selling items on the street at very young age but I know just how hard it is to earn a living specially at a young age where you are supposedly doing the stuffs children usually do. Instead of playing with other children, these kids are trying to raise money maybe to support their family who struggles to find meal three times a day.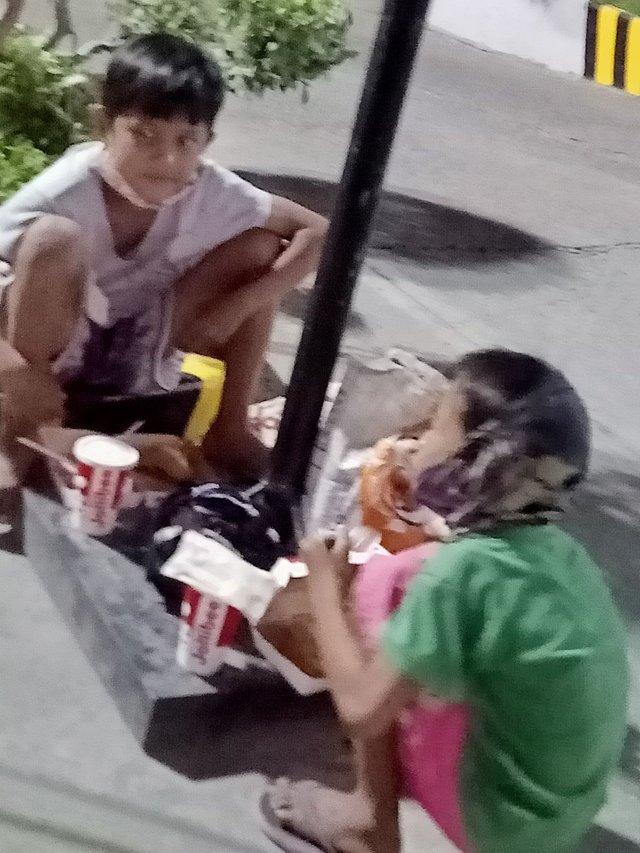 In the Philippines where poverty is at an alarming rate, it is a common sight seeing several children on the street begging and selling items. I often ask myself where are the parents of these children but I know the least that I can do is giving these children food and a gesture of encouragement that someone out there is caring about them.
As a teacher, I do hope these kids will be in school when classes resume and do well in life to get themselves out of the street and be the next generation of individuals to will be the role model and inspiration of street children to work their way out of the street and start a better life.
To sir @nazarul and sir @el-nailul, always so grateful for your support. Best regard [email protected], @steem.sea, @steemseacurator, @anroja, @radjasalman and @muzack1. Thank you so much for the better life program and for the inspiration you have brought to everyone helping one another. And grateful for the endless support of steemcurator01 of this block chain.
Spread the LOVE and be a BLESSING!
Love,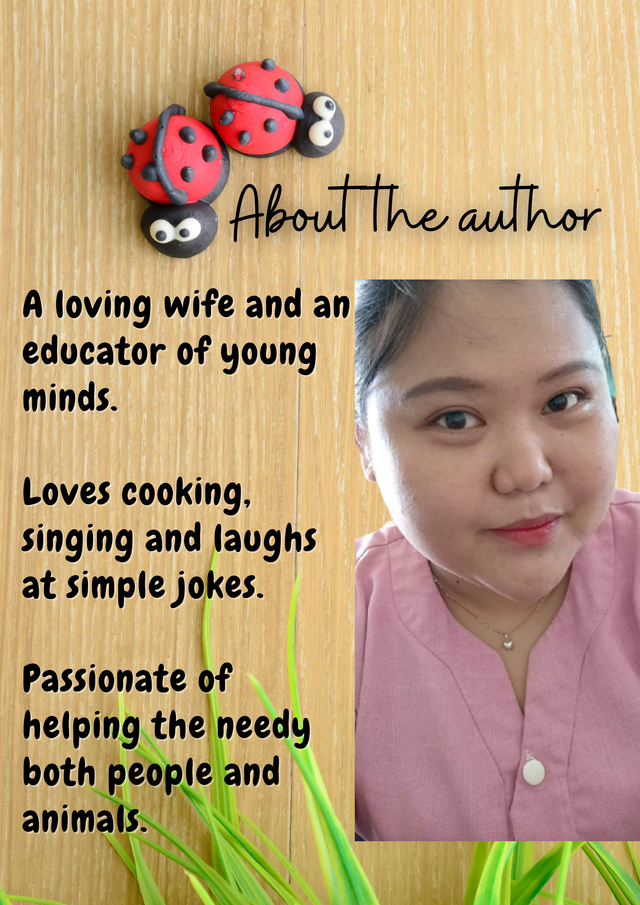 #betterlife #actsofkindness #philippines #steemexclusive #steemsea #steemit