Let Me Introduce My self: Vivie Hardika, An Author (IND|ENG)
Sebenarnya aku sudah bergabung di Steemit cukup lama, tetapi aku sempat hiatus karena kesibukan dan tidak tahu harus menulis apa di platform ini. Sekarang, aku memutuskan untuk kembali menulis di sini. Ya, jadi sebut saja aku pendatang baru :D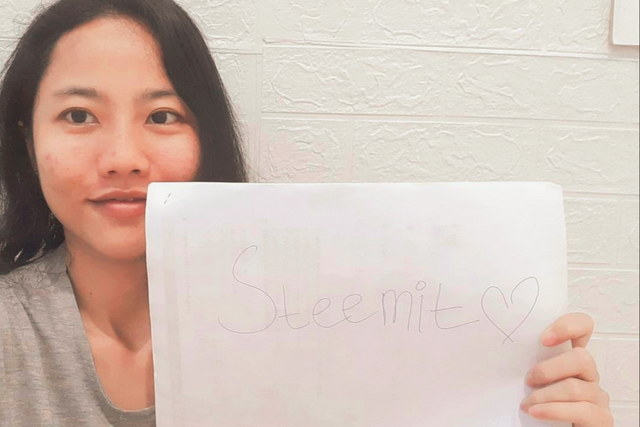 Ketika orang-orang bertanya tentangku, tiba-tiba aku jadi pusing. Alasannya karena aku tidak tahu dari mana mulainya, kata apa yang harus kugunakan pertama-tama dan kenapa aku harus melakukannya?
---
When peoples ask anything about me, suddenly I got a headache. The simply reason cause I don't know how I start, what's word I use firstly, and why I have to do that?
---
Tapi ya aku tetap harus memperkenalkan diri. Mungkin tidak akan detail, karena aku tidak begitu terbiasa mengekspos tentang diriku. Rasanya malu sekali.
Namaku Vivie Hardika. Semua teman-temanku biasanya memanggilku Vivie. Aku tinggal di Jakarta Selatan. Usiaku 28 tahun, ya cukup matang, tapi aku masih childish. Aku seorang penulis, freelancer, dan karyawan. Aku dulunya seorang jurnalis di sebuah majalah dan media online yang berfokus pada entertainment Bollywood.
---
Okay, my name is Vivie Hardika. All my friends called me Vivie. I'm 28 years old. I live in South Jakarta. I'm an author, freelancer and employee. I used to be journalist at an online media which is focused about entertainment in Bollywood. Yes, you're not miss read.
---
Pada Desember 2016, aku diterima bekerja di Perusahaan Titik Company sebagai seorang penulis di majalah Bollywood Inside Indonesia. Pertama kalinya aku bekerja sesuai dengan keinginanku. Dan kalian tahu apa yang terjadi di hari pertamaku? Aku mewawancarai aktris Bollywood, Prachi Desai. Ya memang dia tidak seterkenal Kareena Kapoor, tapi tetap saja, dia aktris Bollywood. Aku benar-benar gugup karena aku nggak pernah mewawancarai siapapun sebelumnya. Tapi Prachi sangar ramah jadi aku bisa relaks sedikit.
---
In december 2016, I landing the job in Titik Company as writer for Bollywood Inside Indonesia magazine. First time I get a job according my wishes. And what happened in my first day? I've interviewed the Bollywood Actress called Prachi Desai. I still remember what I felt at that time. I really nervous cause I never interview an actress before. But Prachi is really humble so I can handle my nervous little bit.
---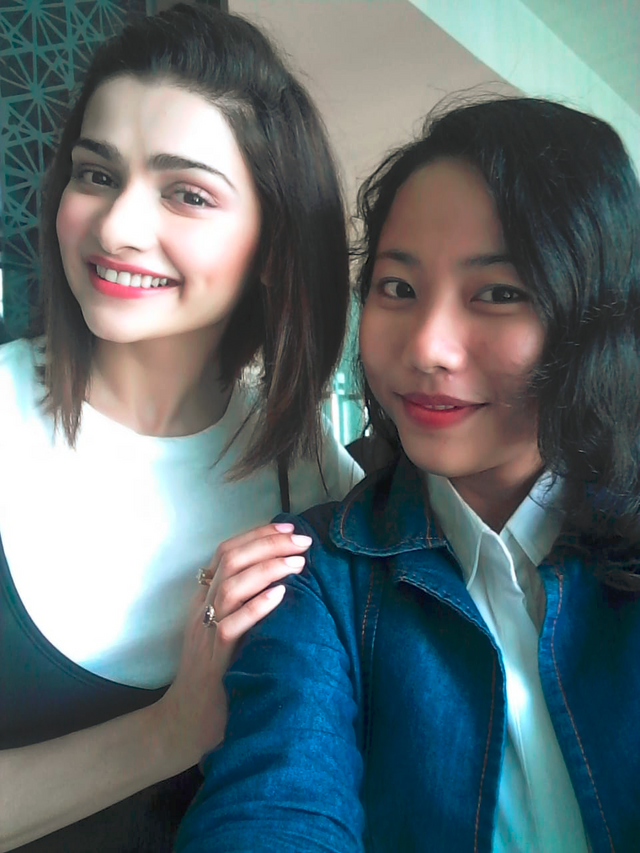 Aku dan Prachi Desai
Banyak banget pengalaman yang kudapatkan ketika jadi jurnalis. Aku bisa bertemu banyak orang dengan karakter yang berbeda dan yang paling penting adalah aku membuat para fans artis TV India iri. Ya, aku telah mewawancarai beberapa aktor dan aktris TV India. Itu lho, yang sinetronnya sering tayang di ANTV.
---
How many experiences that I get for being Journalist. I can met many people with different character and the important thing is I make some India's TV series fans envy. Yes, I've interview several Indian TV actors and actress in Indonesia. How Lucky I am.
---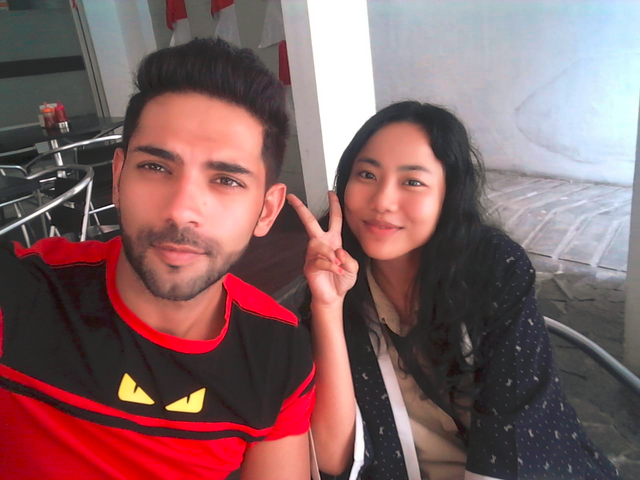 Aku dan Ankit Bathla, aktor TV India, bukan Bollywood ya.
Setelah 3 tahun, aku bosan dan memutuskan untuk berhenti sebagai jurnalis. Sebenarnya aku seorang introvert dan bertemu dengan orang baru sangat tidak nyaman.
---
Pass 3 years I get boring, so I decided to move from my job. There's special reason why I decided to resign and I couldn't telling anyone here.
---
By the way, I am an author. I started writting since I am on SMP. Now I have published 10th novel and all of them are romance novel.
---
By the way, aku juga seorang penulis. Aku menulis novel sejak aku duduk di bangku SMP. Kini novel yang sudah kuterbitkan ada 10 novel dan kesemuanya novel romance.
---
That's short story of me.
Thank you for everyone who's reading. Greetings from me, Vivie...