The Diary Game Better Life: My Extra-simply-busy Day (10th Desember 2020)
I had read various The Diary Game and I decided to participate too. I don't know whether my diary will interesting other people or not but it's nice to me to sharing my extra-simply-busy-day.
Okay let's start.
I woke up at 6 am and still not really woke up. Sometimes I'll fall asleep again and will actually wake up at 7 am. Then I take a morning medicine, before breakfast then I'll start my day with cook rice in the cooker. Then I go to market to buying some vegetables and fruits.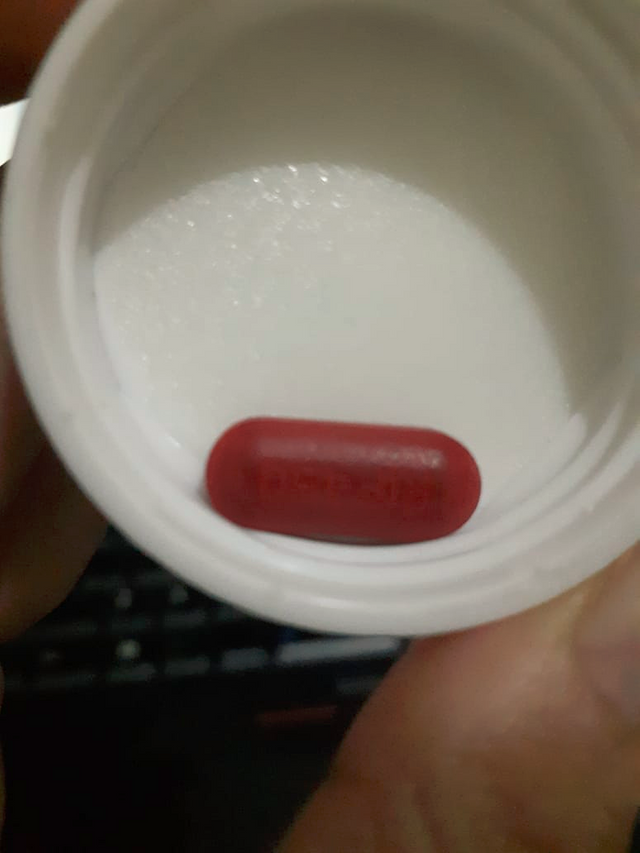 ||morning medicine||
In 1 hours I've prepared my breakfast with make simply menu: just rice and soup, sometimes I get a porridge. Then I get some medicine again. Yeah, actually I had Tuberculosis, so I've take medicine regularly: It's long story will I will share then.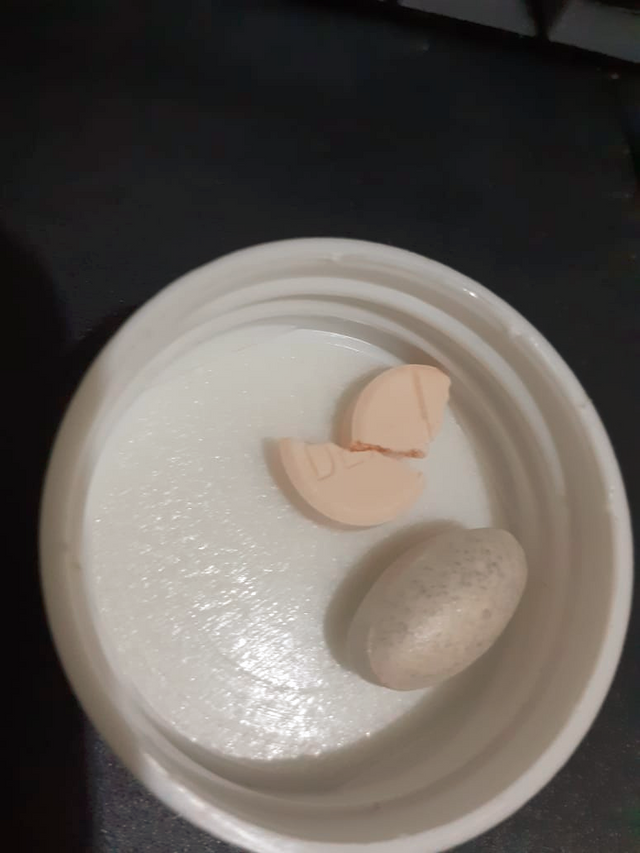 ||After breakfast||
Sometimes I take my breakfast while watching drama. Yes, I am a drama addicted.
Around 10 am, I'll go to the kitchen again to make 'Kimchi' and 'Teokkpokki' a korean food who I loved. Other than that I received the orders from costumers. Yes, I running a korean food business, just started last month. (Please pay visit my instagram @kimchi_daa if you interest to order. Hoho...
It take time in 1-2 hours.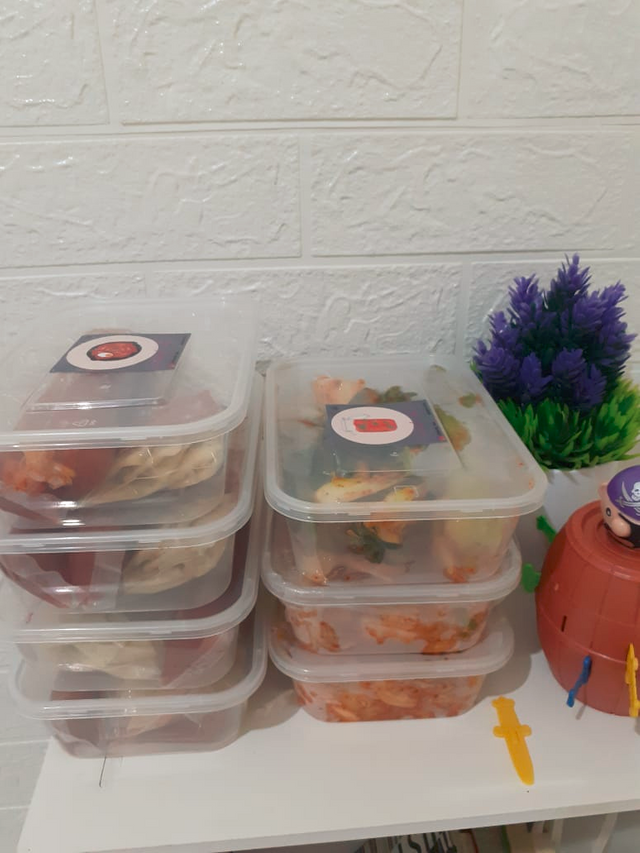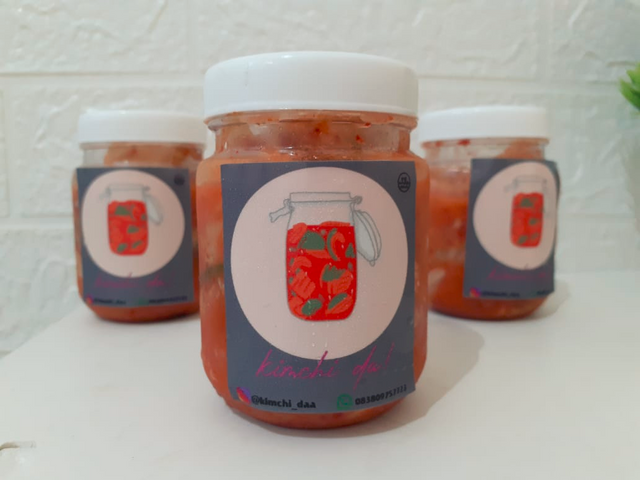 ||Kimchi homemade by me||
At 12 pm, I get my lunch by go food. I have no time to cook when I make Kimchi so I ordered my lunch by Gojek.
At 1 pm I organized my stock like this.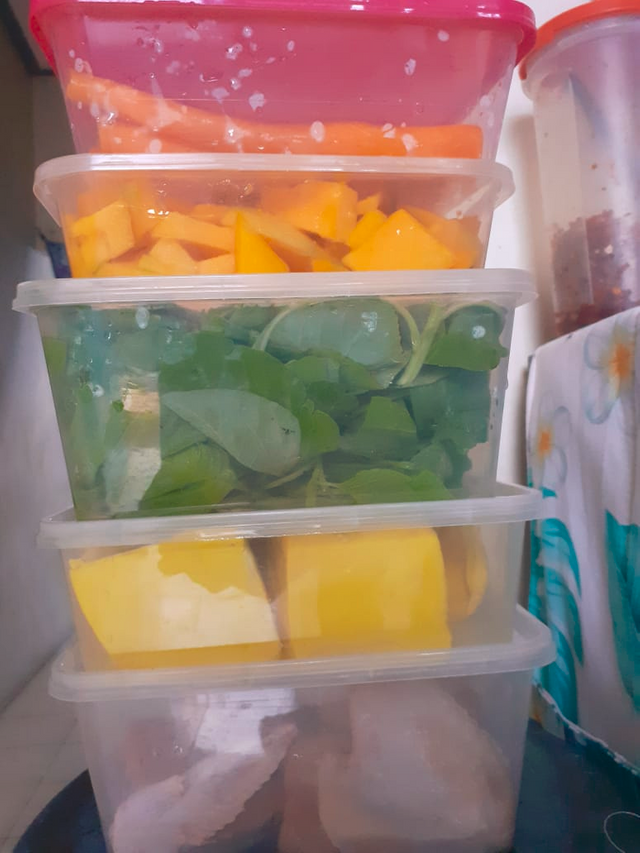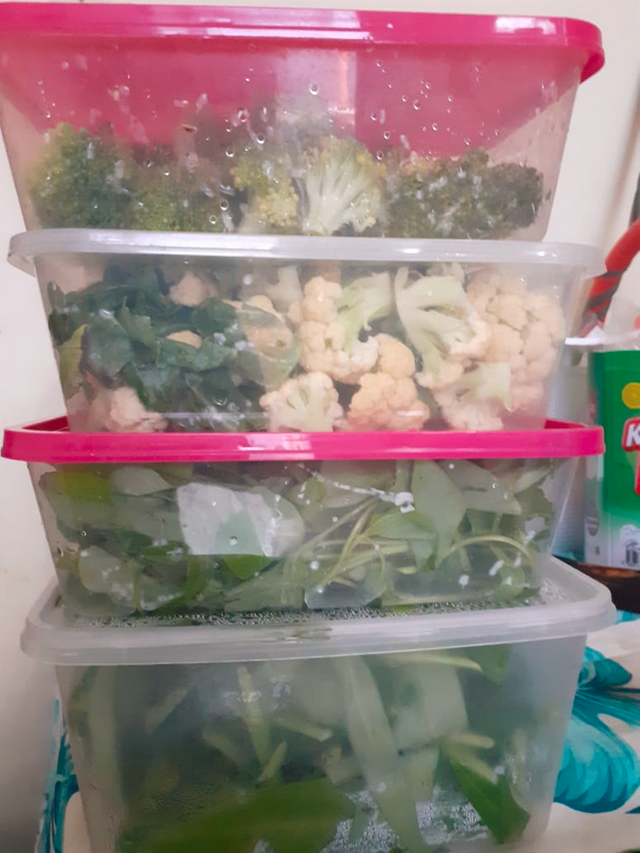 That's my stock for a week.
Last day at 2 pm I'll go to work, I mean work from home, cause today I'm free, I just lying down while watching the drama.
It's rainy when I go to hospital to my regular check up at 4pm. Every 10th, I have to consultation about my TBC. And here I am, at the Siaga Raya Hospital.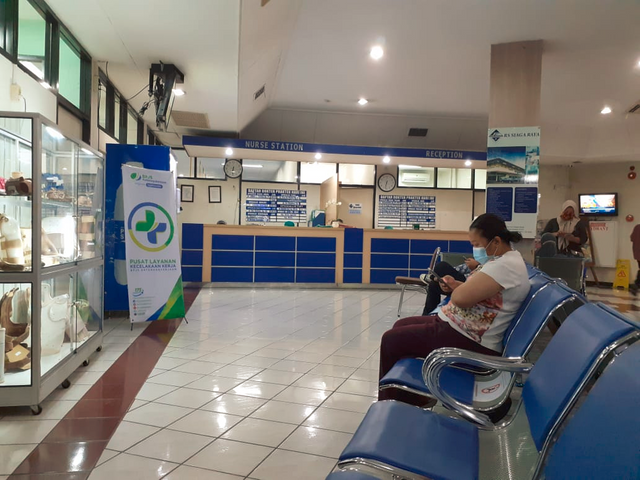 My result, I get some weight and I'll recovery soon, Insyaallah.