The Diary Game Season 3,Buy in Thailand! Summary of the most frequent shopping destinations for tourists in Chiang Mai!
Shopping malls-MAYA shopping mall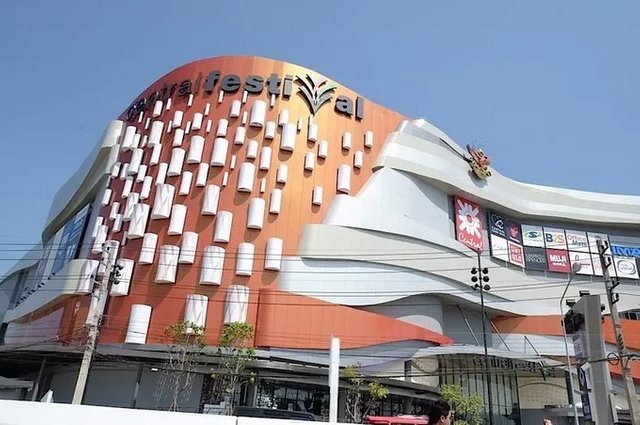 MAYA is the latest world-class shopping mall in Chiang Mai. The transportation is convenient, just beside Nimman Road. There are many famous brands settled in it, as well as a cinema with advanced equipment. The landmarks of the building are significant, and the passenger flow is not large, making the purchase slow and clean, and there are no travelers to grab the goods. The first to third floors contain various fashion brands and digital shops, especially the brands of many local Thai designers that are worth seeing. The fourth floor is the food area, the fifth floor is the world's best cinema, karaoke and games area, and the top floor is the viewing platform and party area.
Shopping malls-Central Chiang Mai Shopping Center
This is the largest shopping mall in northern Thailand, with an area of ​​more than 250,000 square meters, more than 250 world-renowned brands and a large number of local Thai brands. A bit like CentralWorld in Bangkok, very popular. The fair is divided into two parts. There is a Central department store, including women's clothing, men's clothing, and children's clothing boutiques. The other part is the shopping mall outside the department store. More than 70 prestigious restaurants are also scattered throughout the shopping center. The supporting cinema has the only 4DX cinema in Chiang Mai. The large supermarket on the ground floor provides consumers with the freshest, highest quality and healthiest daily necessities.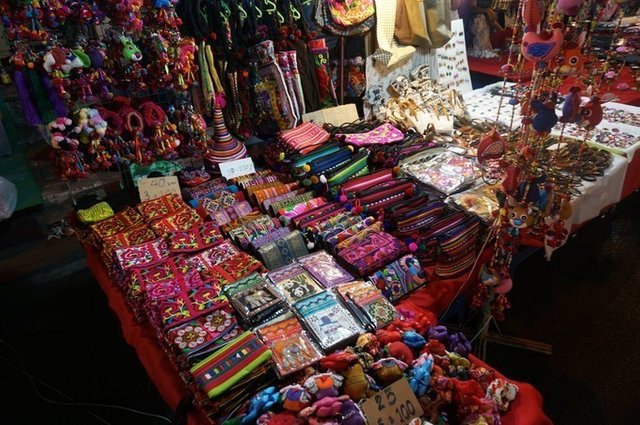 Central Chiang Mai Shopping Center
The largest shopping mall in Chiang Mai, with more than 250 world-renowned brands and a large number of local Thai brands. · A total of 5 floors, boots, beauty buffet, Wacoal, H&M, Levis and other popular counters are all available. ·B1 is a supermarket and some small shops selling northern Thai food and souvenirs. The 5th floor is a food court, which is clean, hygienic and tastes good. ·The mall provides 4 bus lines to pick up tourists to Chiang Mai hotels and tourist attractions for free, 10:30-18:30 every day, every 3 hours.
Shopping malls-Central Airport Shopping Center
First of all, the Central Chiang Mai Airport Shopping Center is not an airport duty-free shop, but an ordinary large-scale shopping mall under the Central Group. It is large in scale and complete in varieties. It is 1km away from Chiang Mai International Airport, so many tourists put the visit to the centralairportplaza on the last day of the trip, and go directly to the airport to take a flight. The fly in the ointment is that centralairportplaza does not have a package hosting service. It is about a 20-minute drive from the ancient city, and a double car is 40 baht/person, and it is a 5-minute drive from Chiang Mai Airport, and a double car is 20 baht/person.
Shopping malls-Shangtai Gachunjiao Shopping Center
Shangtai Gachunjiao Shopping Center is in the northwest corner of the ancient city. This building is like a castle with brown brick walls. Inside is a big shopping mall, with everything, restaurants, supermarkets, banks, bookstores, cinemas, gyms, and KFC. At the gate, there is a group of sculptures of sacred beasts, white and lifelike. There are four of them, the size of a family. There is a food stall on the first floor, surrounded by food stalls, tables and chairs in the middle, and live piano performances. On the second floor of the boots, there are more varieties than the specialty stores in Tha Pae Gate, and there is a sign that can be refunded.
Shopping Mall-Promenada
Promenada takes Resort as the theme, and the greenery has the style of Resort. It's not like shopping malls in the mainland or Bangkok that use every inch of the mall too much. Instead, it has many locations for you to move around, including a large children's play center, which is convenient for children to play. There are also very sophisticated and stylish supermarkets.
Promenada Resort Mall Chiang Mai
·Different from traditional shopping malls, it is a shopping mall with a resort style. It occupies a large area and has a very casual style. ·Outside the mall, there is a small bridge with flowing water and a beautiful environment; there is a large children's play center in the mall, which is suitable for friends traveling with parents and children. · Brands are readily available to meet basic shopping needs, but they are far away from the city center and have plenty of time to come and visit. ·There are free double buses to pick up customers to and from downtown Chiang Mai. There are stations at Chiang Mai University, Nimman Road, Chiang Mai Gate, Chiang Mai Railway Station, etc.
Mall-Robinson Shopping Center
Robinson Shopping Center is located next to Chiang Mai Airport. It is a large shopping mall in Chiang Mai area, where first-tier brands such as LV are located here. In addition, the shops here often have irregular discounts, and you can get a 5% discount with your passport. There is a two-story aquarium in the mall with many beautiful tropical fishes. From time to time, frogmen can be seen feeding the fish in the tank. very interesting. There are many shops in the mall, and the pastries in the pastry shop are cheap and delicious. It's on the right hand position as soon as you enter the door on the first floor. It is highly recommended. There are restaurants with various flavors on the top floor.
Shopping Mall-Shangpin·Outlet
Thailand Shangpin Outlet Chiang Mai only officially opened in 16 years. It is about 11 kilometers away from the center of Chiang Mai, about half an hour's drive away. The mall architecture is very Thai Northern Lanna style. As one of penahouse's department stores, the Outlet Chiang Mai store brings together many well-known international and Thai brands, with discounts (ranging from 30% to 10%) all year round.
Chain Stores-KP Cheap Specialty Chain Stores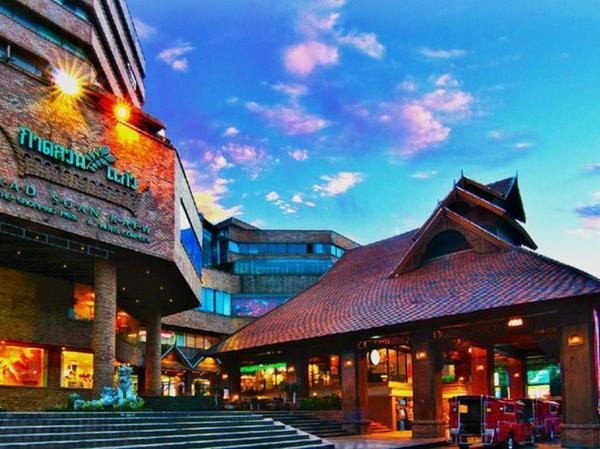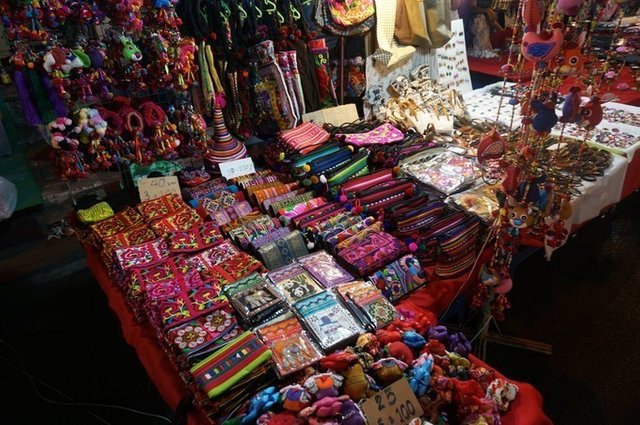 KP affordable specialty chain store, the first and only merchant in Chiang Mai to be awarded the 4Q tourism merchant title by the Tourism Authority of Thailand (4Q merchant title refers to formal and legal, reasonable price, honest management, food safety), by the Deputy Prime Minister of Thailand And the Minister of Foreign Affairs Tanasa personally presented the award! The business idea is to imitate the costco's cheap operation in the United States. The products are mainly local specialties in Chiang Mai, such as latex pillows, latex mattresses, crocodile purses, skin care products, underwear, LEE jeans, Thai silk, Thai silver, essential oils, aromatherapy, handmade soaps, Handmade cowhide products and crafts, dried fruits, small snacks, etc. Among them, latex pillows, crocodile leather bags, and skin care products are the signature categories in the store. The prices are extremely low. Because it is a cheap specialty store certified by the Tourism Authority of Thailand, the quality is also guaranteed, so many tourists like to buy it here~ and you can get a tax refund!
There are currently two stores in Chiang Mai, the main store on the main road of the Sunday Night Market in the ancient city above and the Nimman Road store (a little bit to the left of Adidas on Nimman Road). And this chain store has a special one-hour event at 1-2 pm every day, things are very cheap ~ very direct
KP Cheap Specialty Chain Store Gucheng Main Store
·Thailand chain cheap stores, with many directly operated branches in Chiang Mai, Phuket and other places; the head office is located on the main road of the Sunday night market in the ancient city of Chiang Mai, next to Pan Dao Temple; · Thailand's first certified by the Tourism Authority of Thailand A low-priced specialty store, successively awarded by former Thai Prime Minister Yingluck and Deputy Prime Minister Thanasa; ·It mainly deals in various types of Thai specialty products. Latex pillows, crocodile leather bags, and skin care products are the three major brands in the store, and the price is 20% cheaper than other stores -30%; ·The clerk can speak simple Chinese; tax refund is available, and the clerk will directly fill out the tax refund form for the customer after the purchase;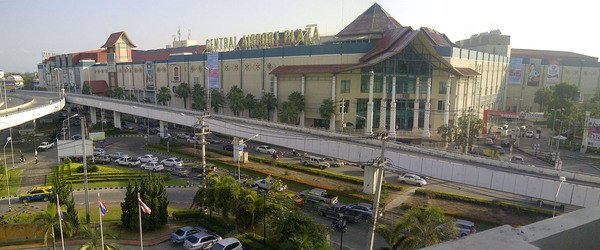 Chain Stores-7-11
Boots is a British beauty and skin care brand with a history of more than 150 years. With its long history, excellent reputation and high-quality and cheap products, Boots has been loved by the public, celebrities, and even royals in the UK. Although there are few stores in mainland China, they are indeed very common in Chiang Mai~
Night Market-Sunday Night Market
The Sunday Night Market is the largest night market in Chiang Mai. Every Sunday, from outside Thapae Gate Square on the east side of Chiang Mai Ancient City, along Ratchadamnoen Road and several nearby fork roads, traverse the central main road of Chiang Mai Ancient City until Wat Phra Singh. The products on the night market include food, daily necessities, clothing, and of course, the most important thing is handicrafts. The Sunday Night Market in Chiang Mai is said to be the largest handicraft market in Asia. If you want to visit them all, it will take a few hours to call.