Film Structure Analysis #19 - The Beach (2000)
The Beach IMDb:
https://imdb.com/title/tt0163978/
The Beach is a great film. Danny Boyle is an eclectic master. I'm returning to it this week to take a look at the overall structure.
Structure Analysis: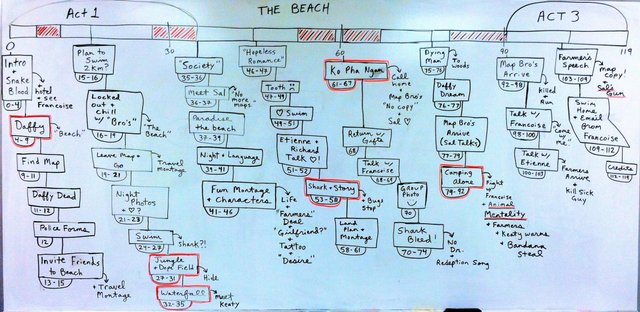 The edges of the frame are a bit clipped as I upload the photo, but anyone who has seen the film won't skip a beat. It opens with Richard's monologue. Closes with "credits" at the end.
A great story of the battle of the depravity of man, the battle for paradise, the battle for adventure and for living a life worth living. Man vs Man. Man vs Nature. Man vs Himself. All combined.
The structure makes a lot of sense, most clearly the Act 2 liftoff and Act 2 wind down, which are marked by the team's arrival to the island and to the beach community and then by Richard's ousting from the community into pure nature and near madness. To me that is a natural and interesting bookending to the central act: beach community in and beach community out.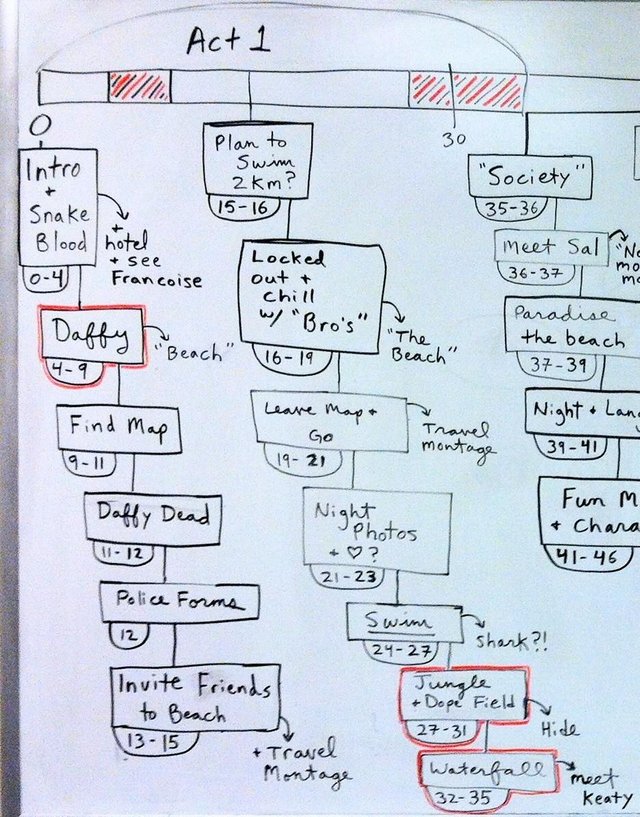 ---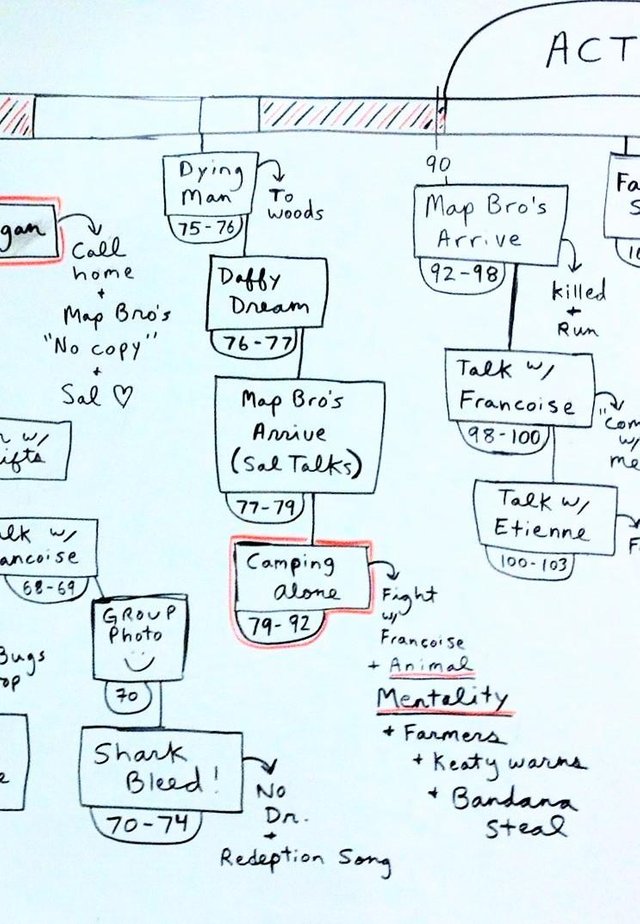 Next time I will try to spell "Redemption" with an m.
Regardless, engaging structure.
Engaging film.
---
Be well.
LionSuit.com
(words and images are original.)
Posted using @eSteemApp.