Fails of the Urban Explorer: Clifton Fever Hospital
Given the photograph you see, one could believe the building has been lost in time and not seen for 50 years.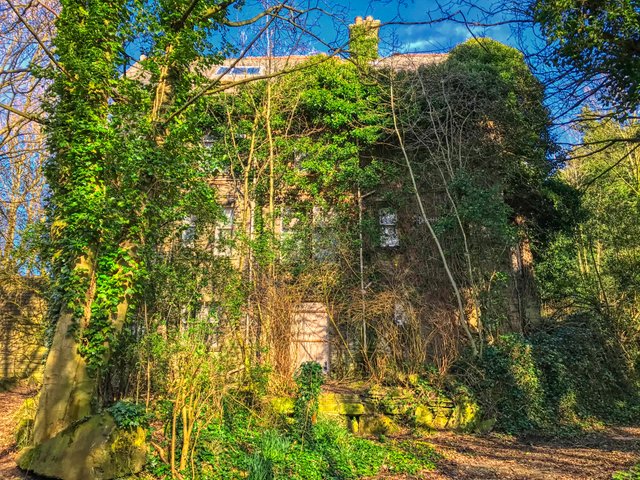 I would think the same too but nothing could be further from the truth.
Clifton Fever Hospital opened on the 20th June 1892 as an Isolation Hospital built to accommodate those who fell ill during the smallpox outbreak of 1892. This building was used for medical purposes throughout both wars and later used as some form of residential home.
It was closed in 2008 due to structural issues as well as the presence of overgrowing ivy in the roof.
It has been used more recently by some of these paranormal explorers in conjunction with spirit boxes. This is a somewhat controversial and experimental device that seeks out spirits and the dead.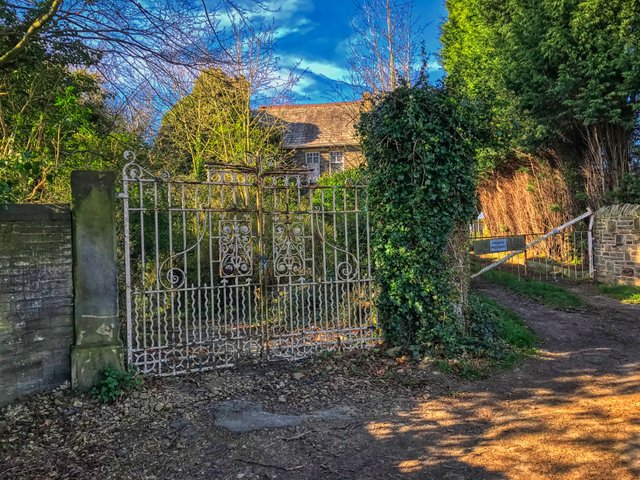 The people living next door have been getting a little pissed off with frequent visitors, and so we approached ever so carefully leaving the car around half a mile away as to not attract their attention.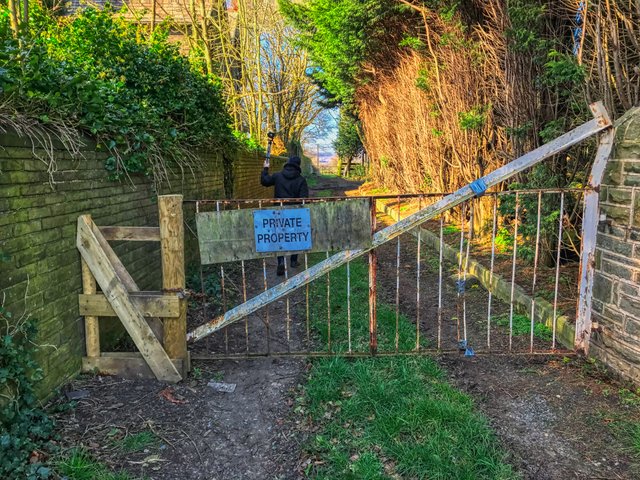 No sooner had we jumped over the stile than I heard a distant but persistent voice, 'Excuse me, excuse me' coming from the direction of the adjoining property.
'Oh great… here we go again'…
An oldish bloke was hobbling up to the gate, he looked a little like an angry bullfrog, all red-faced and obviously pissed at us for invading his territory.
'should I be aggressive or apologetic' – that depends on what comes out of his mouth next.
'What do you think you are doing in there?', croaked bullfrog, and without giving me the chance to respond followed up with, 'you're about the 50th lot to go in there today''
'That many?', I responded, with an air of genuine surprise. Clifton Fever Hospital is definitely on the Urbex radar but I wasn't thinking so many visitors would be coming past today.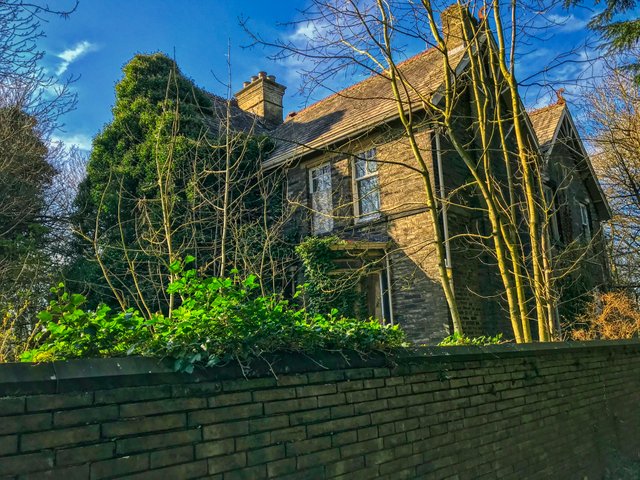 'We are just photographing the place, we won't be long and I promise we won't disturb you or make any unnecessary noise', I assured him thinking this may diffuse the situation.
'It says private on the sign', he pointed angrily, 'don't you understand what that means?'
Oh yes, I understand, … but decided to act dumb.
On getting no response he walked off muttering, 'at least you are little more courteous than some of the others'.
Well, that went well. With bullfrog sated for the moment we now had free reign to explore…, I think.
Had he called the cops? I figured not and by the time they arrived, we would likely be finished anyway.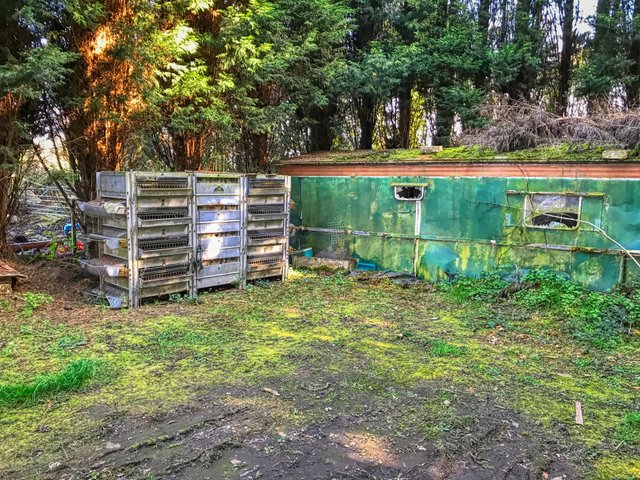 We spotted a caravan and a car wreck next to the house.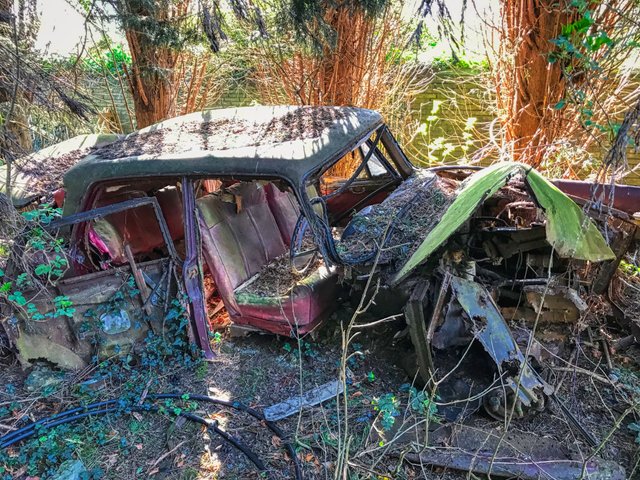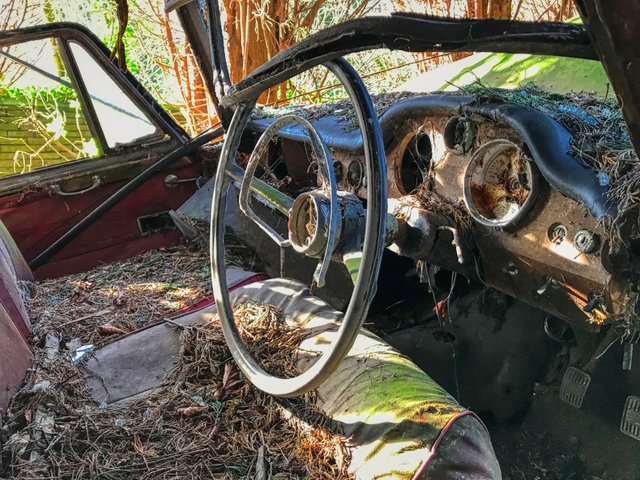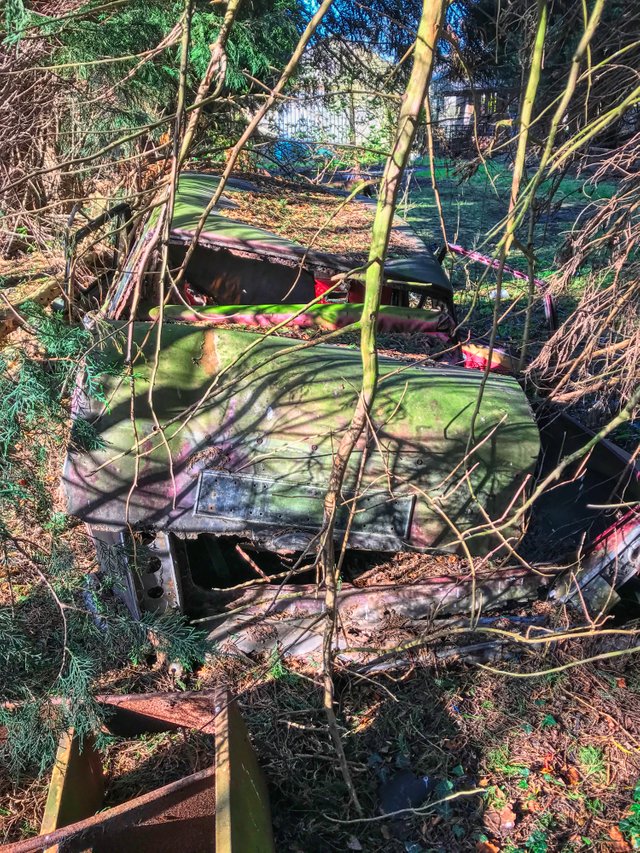 What was that car? I figured it may have been a Triumph Dolomite, the veritable boy racer of the '80s.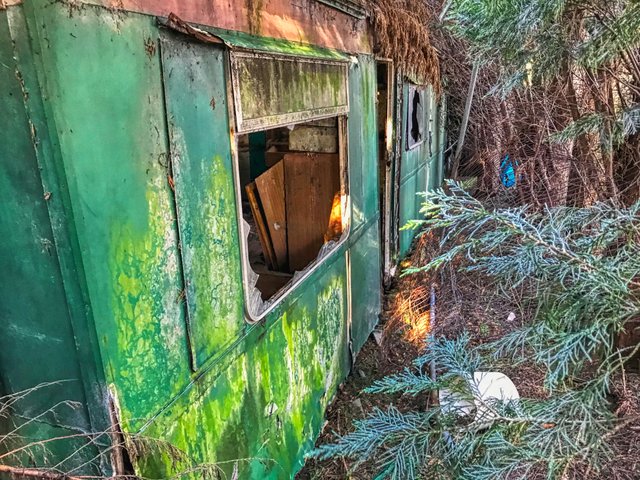 The caravan looked like it had been used to house animals, given the amount of straw inside and the bad smell.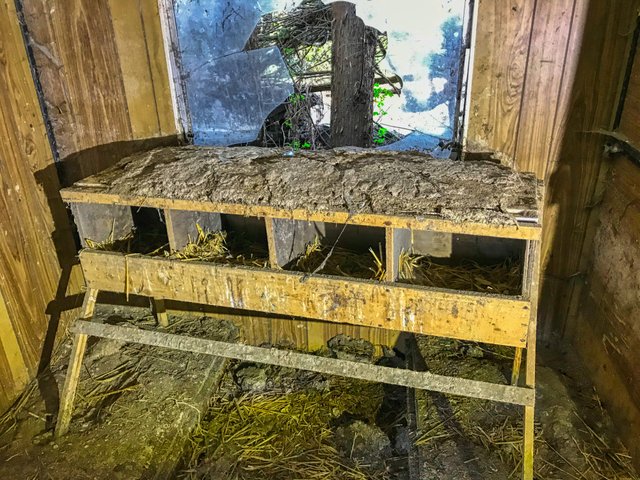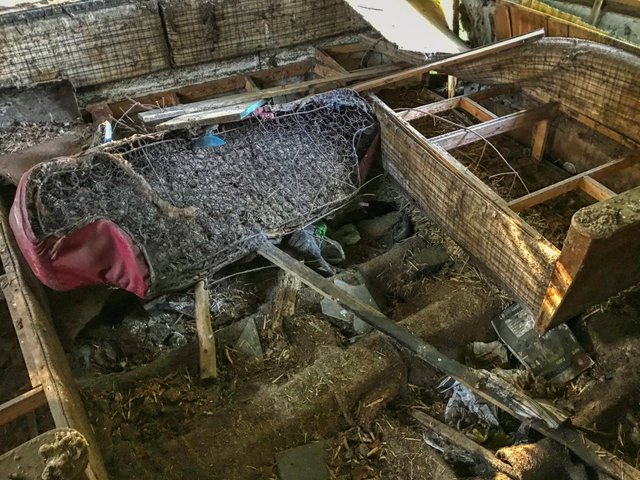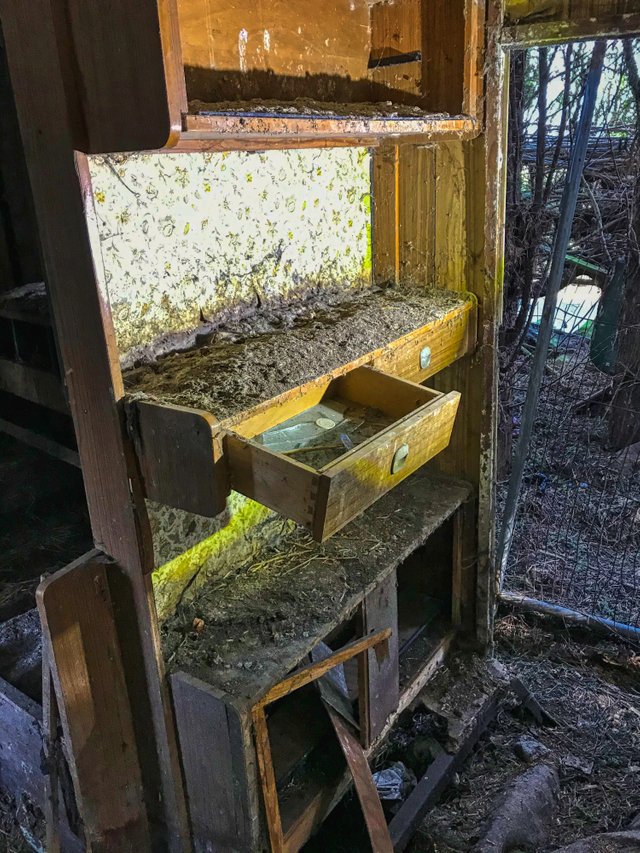 We quickly left to focus on the main course. After vaulting the ancient metal fence we were on the grounds of an extremely overgrown mini-mansion.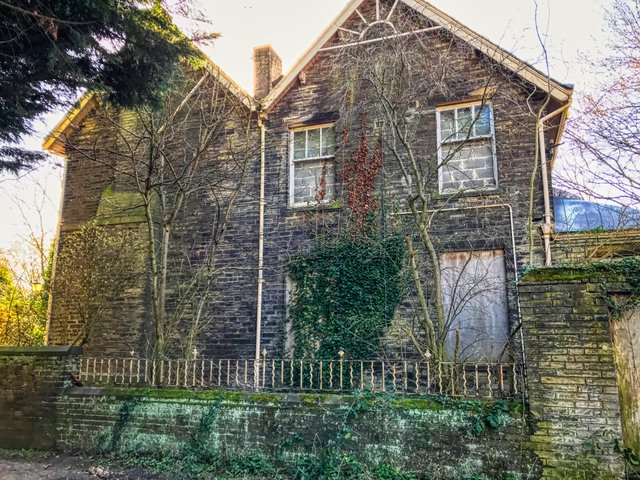 A recent report states there is a way in, but it's not obvious. We looked around the house and noticed barred doors with new locks.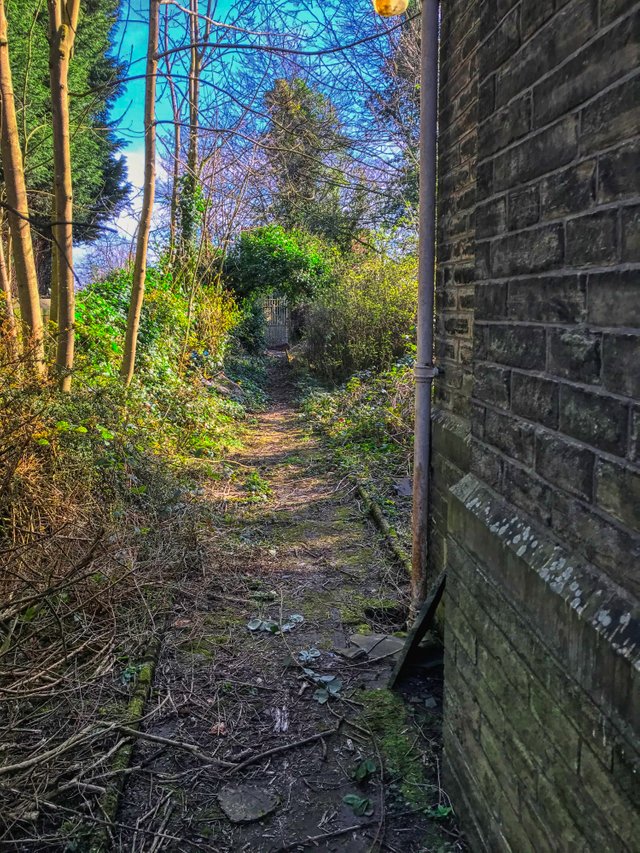 Walking all the way around failed to generate an obvious access point. Dizzy, who was accompanying me suggested where it may be and I think he's right.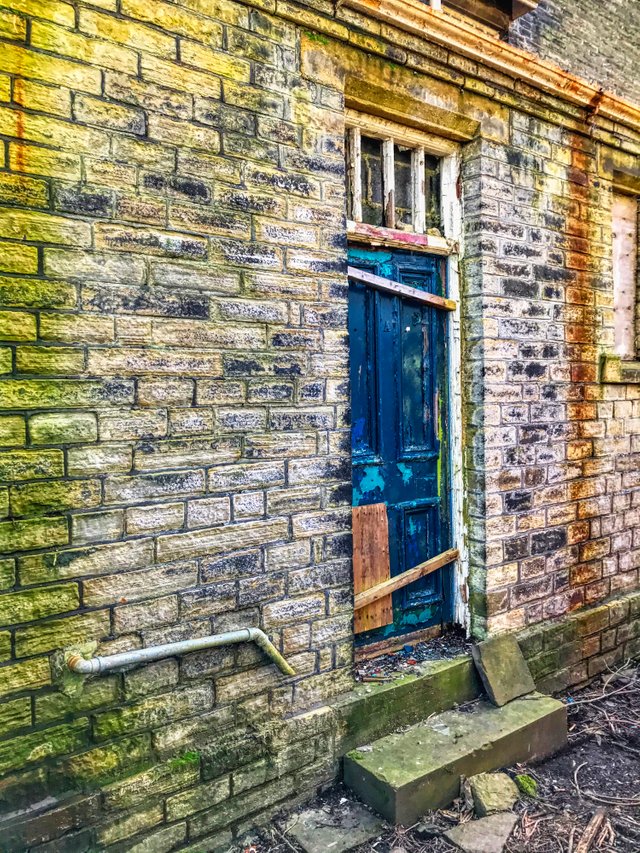 Like the bloke in the other report, I won't explicitly state where it may be, only that it would take more acrobatics than either of us were willing to utilize.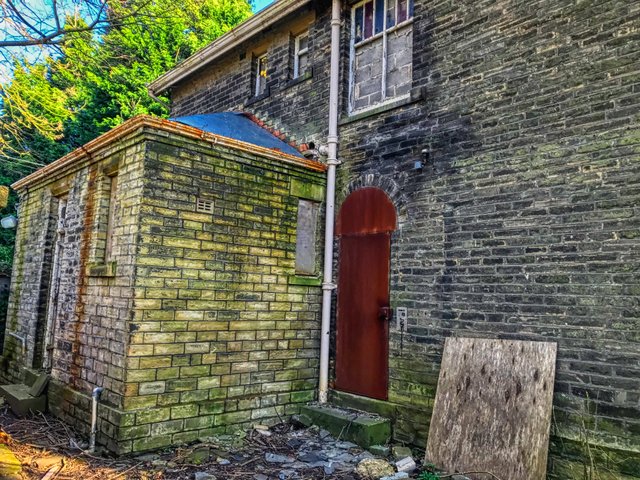 The inside by all accounts is not as pretty as the outside, so we figured it was not a big deal. Better to keep your balls intact than have a few more dull images.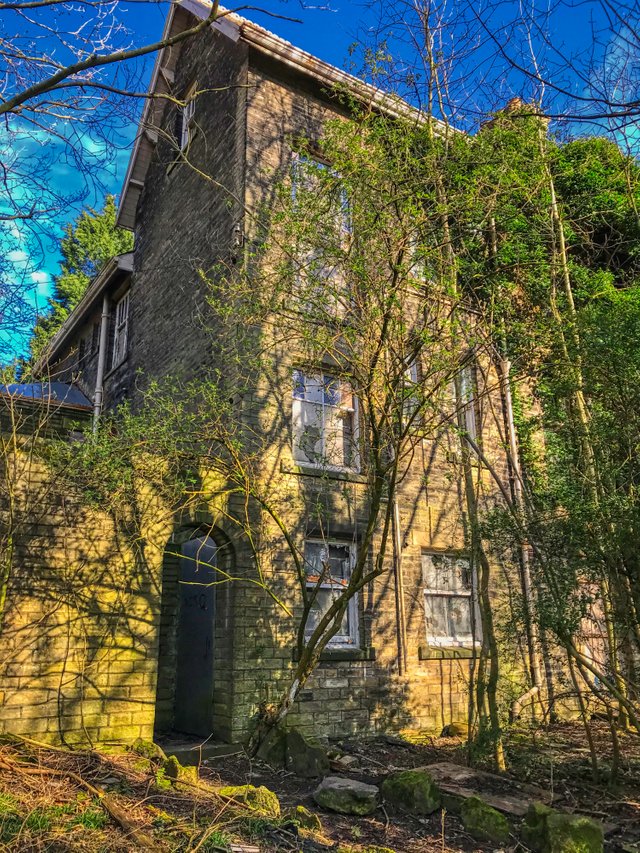 bullfrog seemed to inherit a dog that insisted on continually barking after 10 minutes or so. Dogs are the enemies of Urban Explorers and have ears far too sharp for my liking.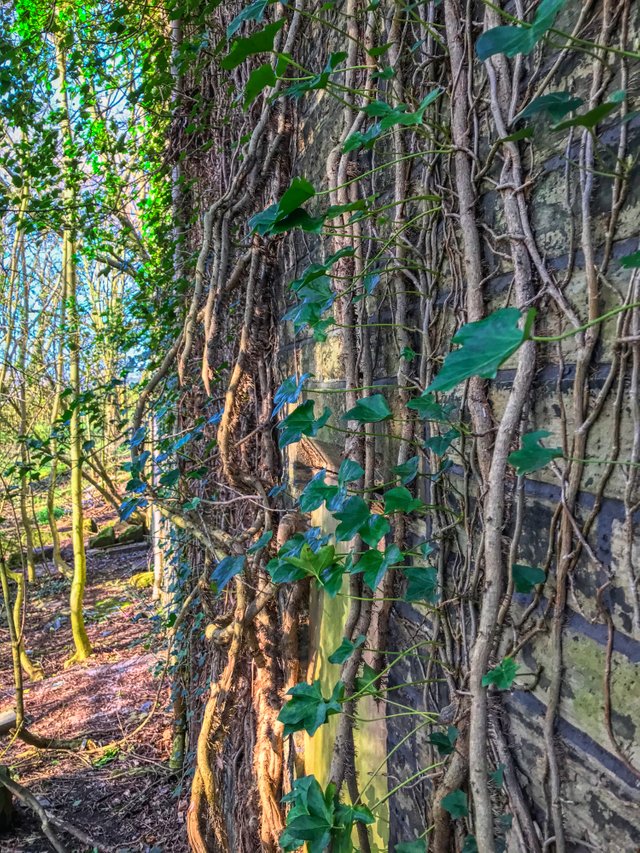 At one point I stepped on some broken glass only to be accosted with a chorus of distant musical barks and growls.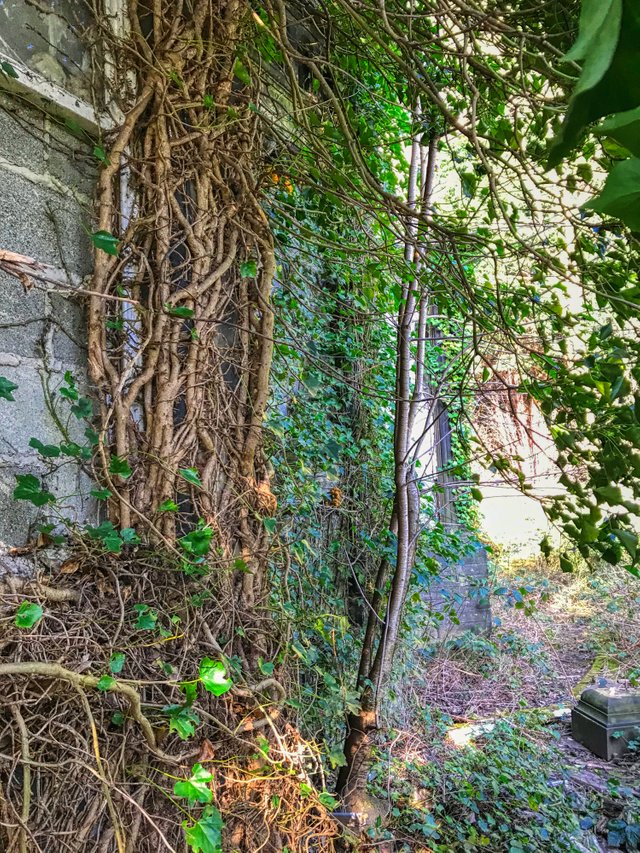 Whatever, bullfrog already knew we were here, so use the damn muzzle until we have gone, I say.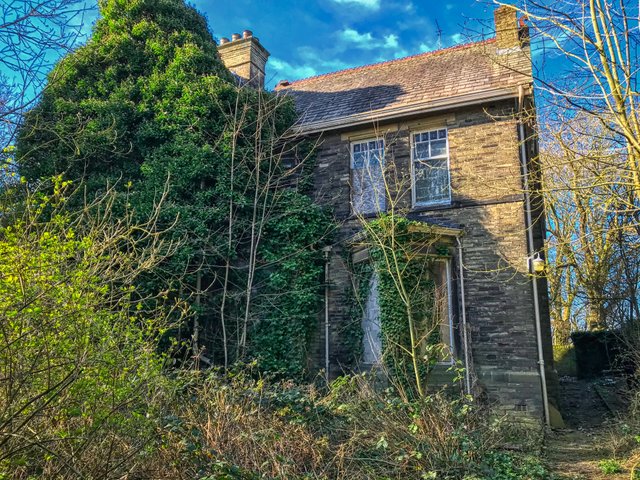 We spent around 20 minutes or so mulling around the outside of Clifton Fever Hospital. It is a very photogenic location, and there's no doubt the next lot of blokes may have been waiting to come by and piss off bullfrog. He does have a point.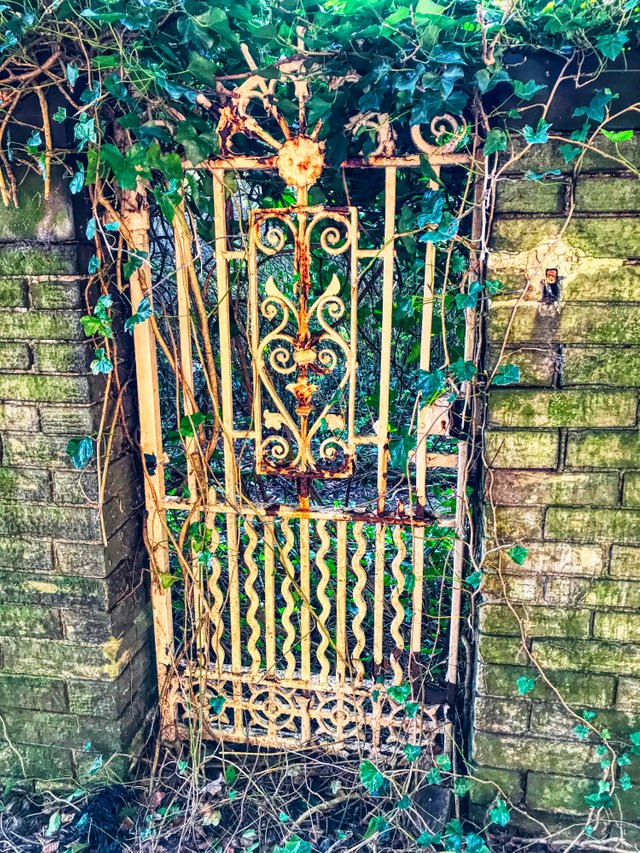 We didn't see anyone else, was he was exaggerating a tad?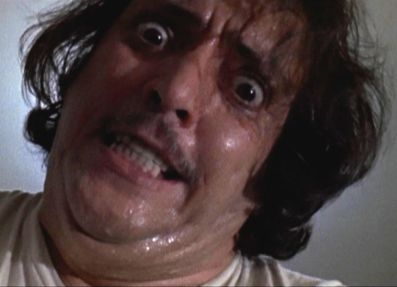 If you found this article so invigorating that you are now a positively googly-eyed, drooling lunatic with dripping saliva or even if you liked it just a bit, then please upvote, comment, resteem, engage me or all of these things.