Tales of the Urban Explorer: The Boars Head
I read via a report that The Boars Head had been torched after being empty for some time. Torched properties are not the most exciting visits but as we were in the area I thought I would go have a look.
There's currently some wrangling going on with the landowners who want almost a million quid for the property and surrounding land, whereas the prospective buyer only wants to dish out £400,000.
The stalemate means there's a hulking wreck by the roadside that's more than an eyesore. The fire happened in July 2019 and little seems to have progressed since then. It has been closed since 2016.
Around the back of the property, there is a huge car park that could be used for something more productive than the weed-infested wasteland it is now.
I wasn't expecting much and the inner views showed me just that. Despite the fact the fire was months ago I could still smell the burning aroma.
A quick look told me there was this original building plus and an extension that had been built. I feel the fire may have been started in the latter part as there was little left.
Entering the main building felt quite solid at least on the ground floor. I never found the stairs, but honestly, would you try to go up there?
Having come unprepared with my huge light I was hoping daylight would help me some with the photographs. It did with copious amounts filtering through the roof.
It was a little wet that day but the main area was OK and not too muddy. Walking around was the usual case of taking care and not standing on any nails that would render your foot spiked and bleeding.
Finding things in a burnt-out shell can be challenging. Plates do seem to do well during infernos.
How had this book survived when everything around it was burned beyond recognition?
Approaching the extension area and gaining access was not going to happen, at least from this angle. The roof was collapsed and burnt beams were hindering my progress.
This I think was the old kitchen area. I can't see shelves being in the dining or drinking area when it was intact.
More cups and saucers; If we ever have a holocaust you can be sure there will be receptacles we can use to drink that tasty radiated water.
What's lurking down there? I didn't look and couldn't find the entrance to the cellar either.
Well, some beer survived the burning; several barrels in fact.
After 15 minutes or so looking at blackened bits of everything, I wandered around the back of the building intent on looking at the extension from a different angle.
The original back entrance is next to a huge car park, now overgrown with weeds.
Except you can only get so far now as collapsed blackened beams now bar your way.
It was a little muddy around the back, the sky looking grey and bleak reflecting the mood of the sad state of this building.
I guess they sold discount food once. That's not a bad deal but if it tasted crap then the customers wouldn't come back. Pubs need exceptional food these days to survive.
The side entrance which is blocked from the front was total devastation. I couldn't find a single thing of interest in here besides sloppy mud all over the floor.
…'one can always find a decent shot even if there appears to be none'…
When the landowners finally strike a deal with the buyer then The Boars Head will be torn down. I guess the locals are quite sick of it being next to their lovely houses.
The area looks quite affluent and the land could be reclaimed for something better than this.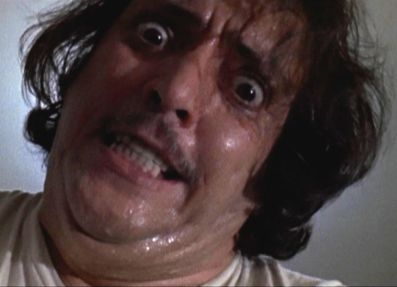 If you found this article so invigorating that you are now a positively googly-eyed, drooling lunatic with dripping saliva or even if you liked it just a bit, then please upvote, comment, resteem, engage me or all of these things.