HOW TO WRITE DIARY || TIPS BY @ahtishamghumman5
Hi Steemians, It's me Ahtisham Ghumman. I hope you are all good and doing great. I want to share some basic information related diary game with you guys coz I saw many of our members didn't know how to add title in the diary and perfectly using images in the diary, using tags, etc.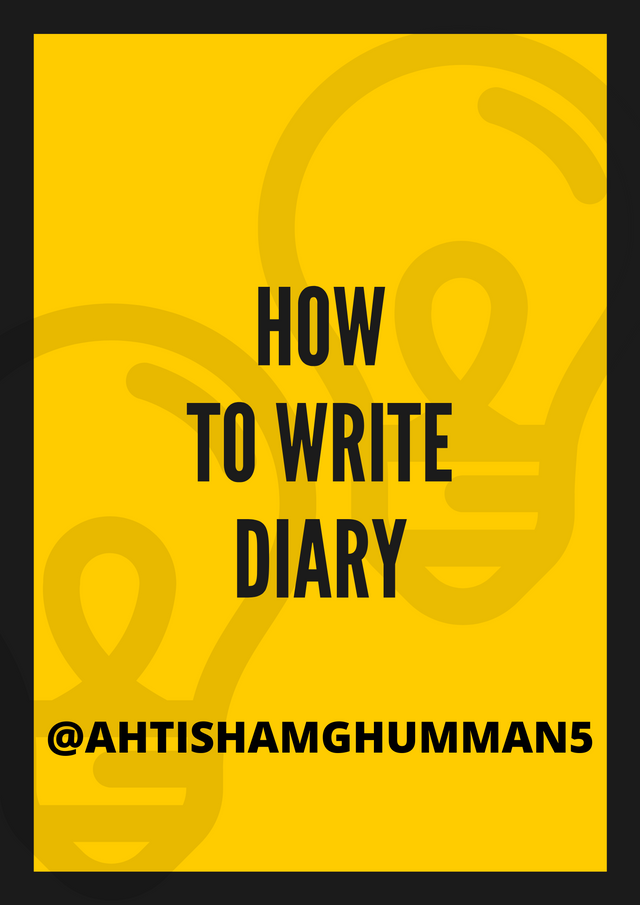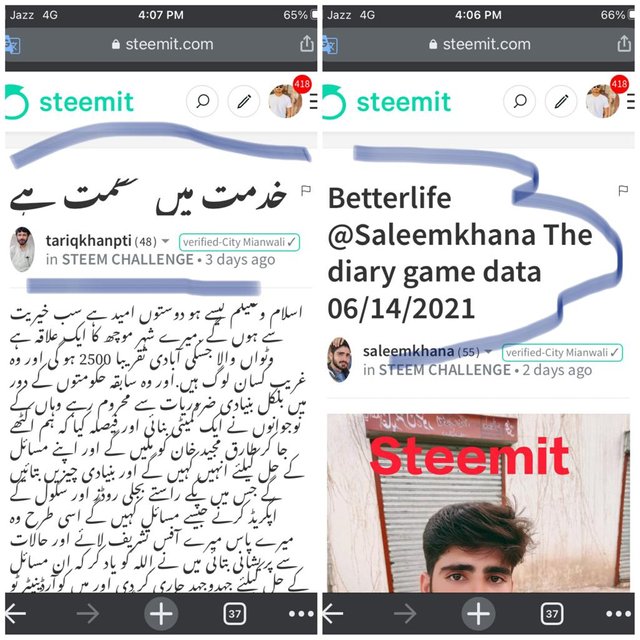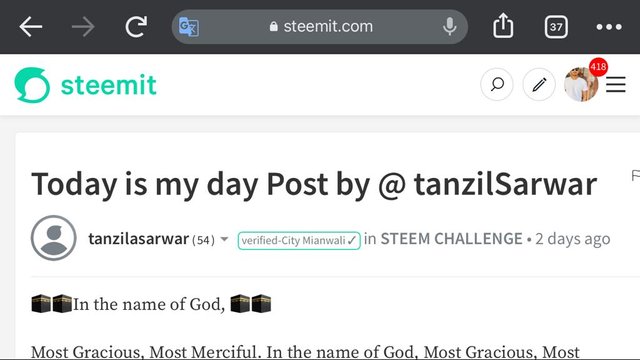 I helped some of our precious members.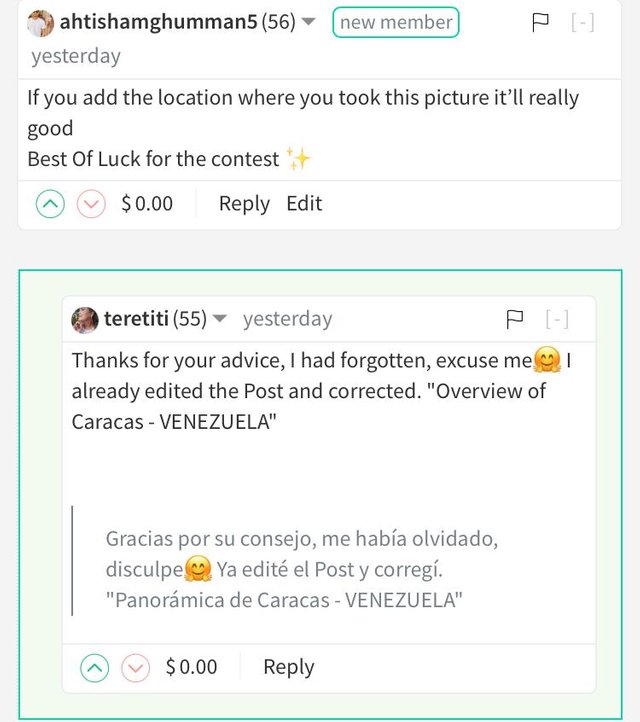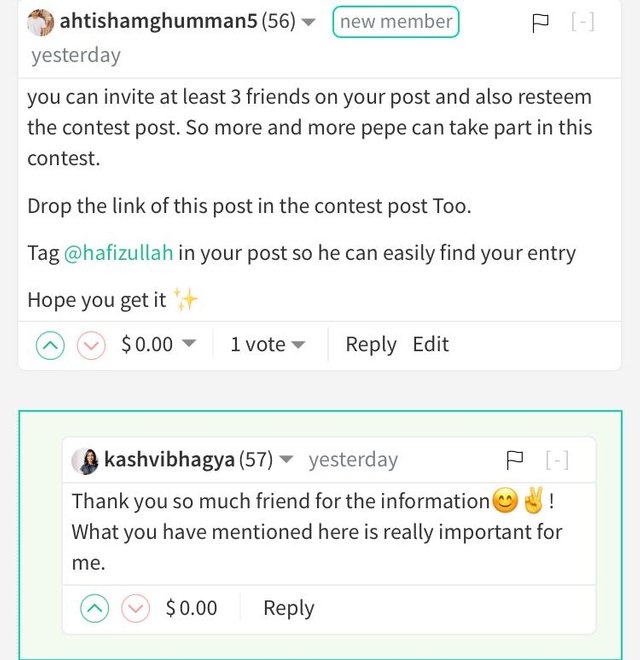 SO LET'S START WITH BASICS
What Is Title?

Title means a short description of your story and it shows at the top of your post.
You can see in this picture first I write The Diary Game or you can use Betterlife with the diary game. Now time to add your title here like what you do that day here is the example you can see the diary of this person he use title || BOUGHT LAPTOP || it means the main topic in this diary he went somewhere and bought a new laptop. It's called the title of the diary. Then you can use date of your diary like this user. Then you can write your username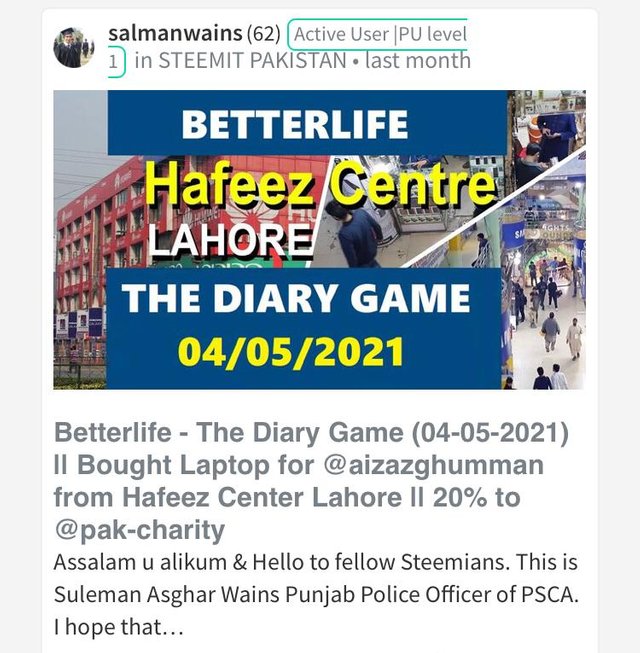 || EDITOR ||
WHAT IS EDITOR?

Editor is where you write your post. The main thing is editor if you are writing a diary make minimum 3 headings for your diary.
|| MORNING ||
||AFTERNOON ||
|| EVENING ||
USE OF H2 Feature.

Then start writing you can use H2 to make it header. How to
do this.
Step 1: Select the word or a line you want to make bold and Header.
Step 2: Click on H2 to make it like this.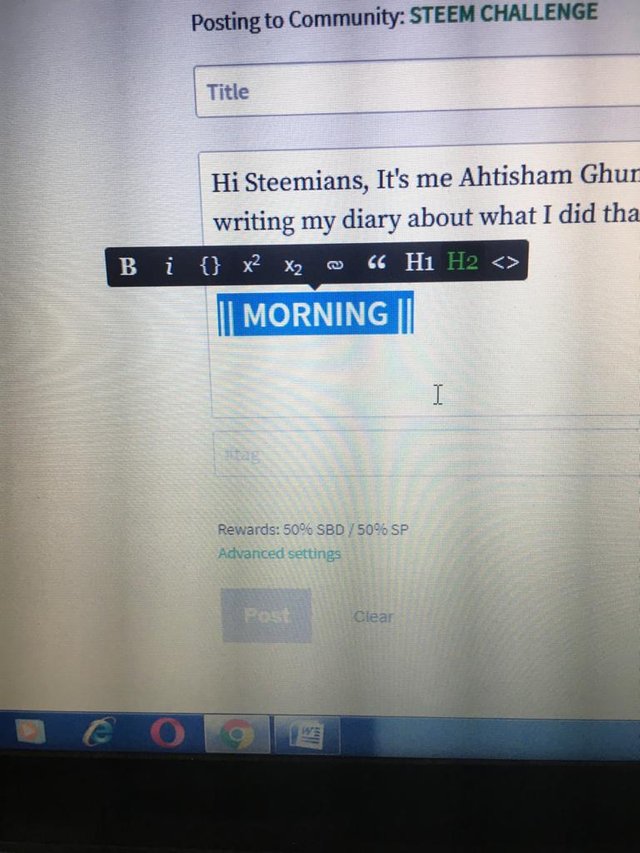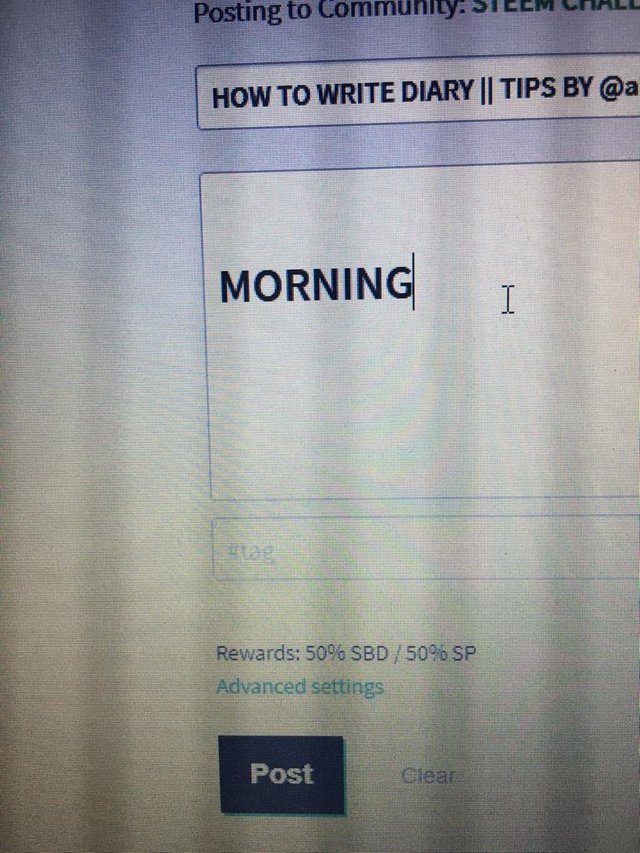 || ITALIC FEATURE ||


You can do it by using the same step like H2 select a line and go to Italic feature then press on it and your text looks like this.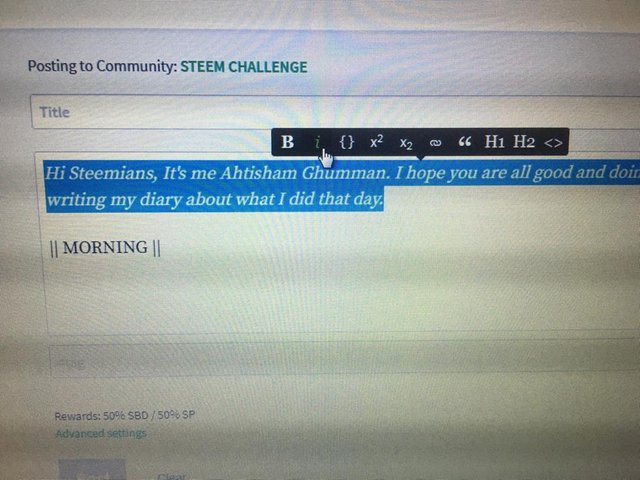 HOW TO ADD LINK IN YOUR DIARY

Step 1: Same process like H2 and Italic Feature.
Simply select a word where you want to add your link go to this option and add your link After adding the link it looks like this.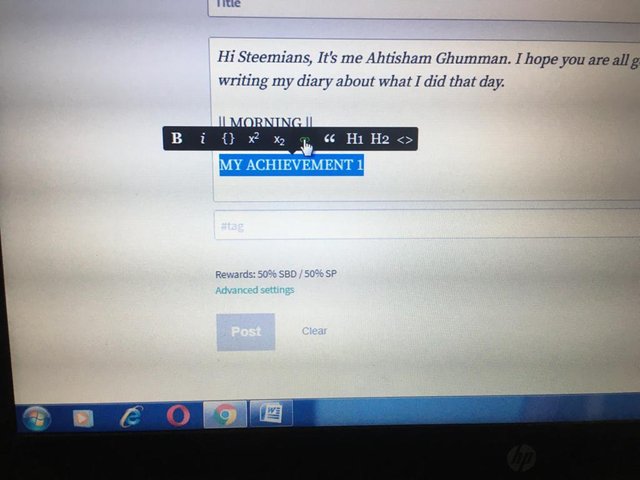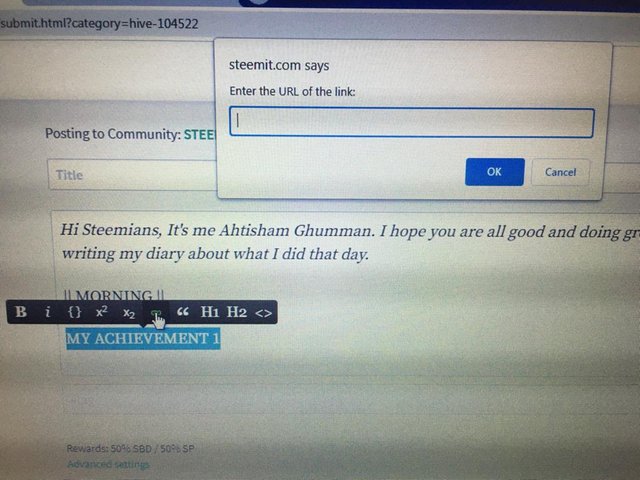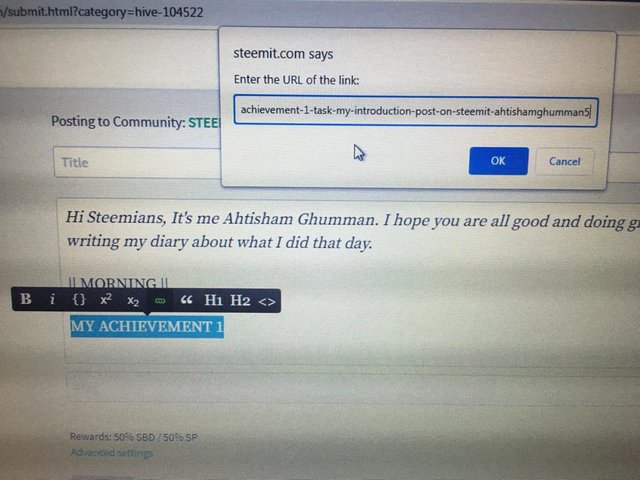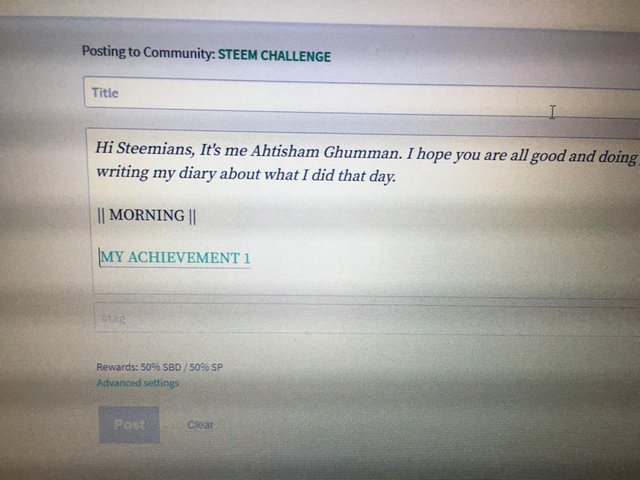 HOW TO ADD PICTURES TO LOOK YOUR DIARY ATTRACTIVE


First if you have 5 pictures for a diary don't use your pictures continuously. Add two pictures in the Morning paragraph add your next two pictures in Afternoon paragraph at the end-use your last picture at the end after doing this your diary looks like this.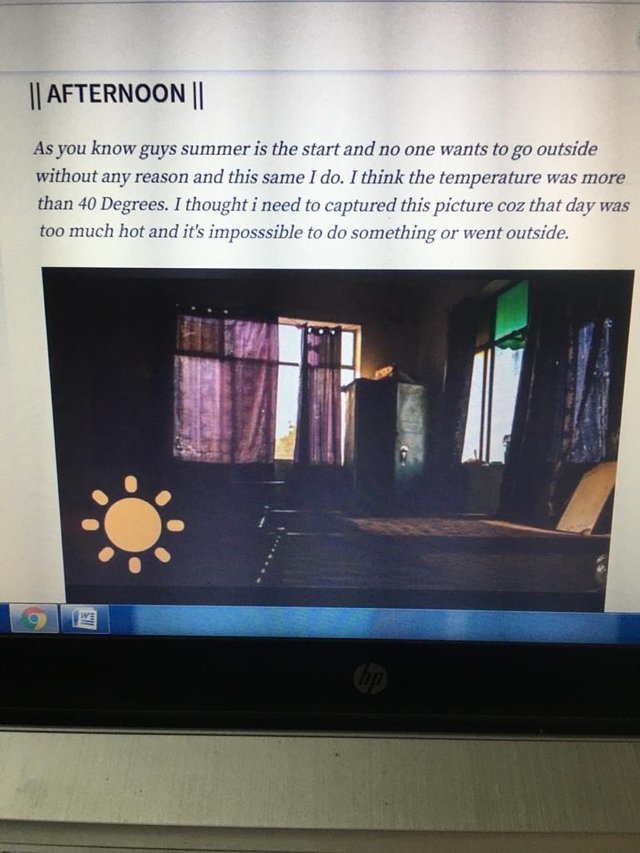 USING TAGS

You can use these hashtags in your diaries.
#thediarygame #steemexclusive #steemchallenge #pakistan #steemitblog

It's the basic information how to write a diary. Hope to see you guys use this method in your next diaries.

@janemorane Kindly Pinned this post so everyone can get help from this post. Thank You !!
RESPECTED MENTIONS:
REGARDS: @ahtishamghumman5