Share Your Best 3 Photographs of Golden Time || STEEM CHALLENGE, Contest Week-05 ||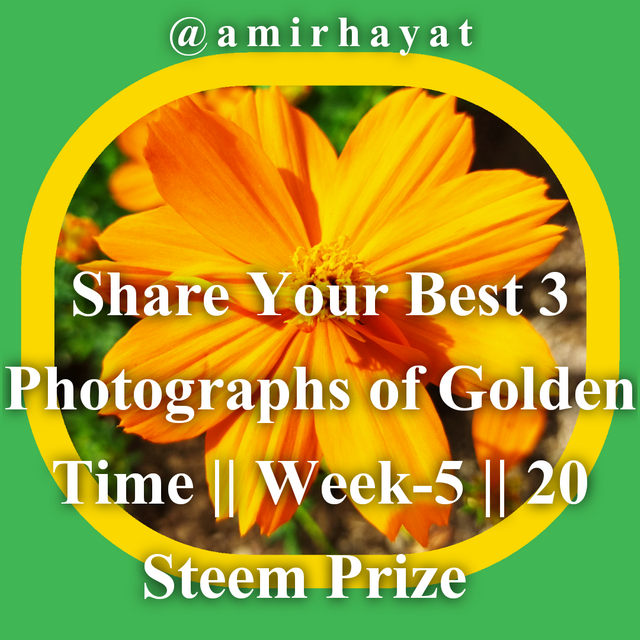 I wish all the members of Steam Challenge all the best to you. When I saw that @hafizullah was going to have a competition for 3 Golden Pictures in the Steam Challenge community, I thought that This time I have to take part in the competition because I have 3 different pictures of very beautiful golden flowers that I took from my mobile phone. These three pictures are different from each other. And the other 2 pictures are of the flowers in my garden. I love flowers so much that I often take pictures of flowers. I hope you all will like this photography of my competition. I don't know that. Who will win this contest but I hope I have not made any provision against the rules of the contest. The fun of the actual contest is that the pictures are presented in their original condition. want to do
سٹیم چیلنج کے تمام ممبران کو میری طرف سے السلام علیکم میں امید کرتا ہوں کے آپ سب لوگ خیریت سے ہوں گے جب میں نے دیکھا کہ حفیظ اللہ بھائی نے سٹیم چیلنج کمیونٹی میں 3 گولڈن تصاویر کا مقابلیہ ہونے جا رہا ہے تو میں نے سوچا کہ میں اس دفعہ ضرور مقابلہ میں حصہ لینا ہے کیونکہ میرے پاس بہت ہی خوبصورت گولڈن رنگ پر مشتمل 3 مختلف پھولوں کی تصاویر موجود ہیں جو کہ میں نے اپنے موبائل فون سے لی ہیں یہ تینوں تصاویر ایک دوسرے سے مختلف ہیں ایک تصویر سبزی کے پھول کی ہے اور باقی 2 تصاویر میرے باغیچہ میں موجود پھولوں کی ہیں مجھے پھولوں سے والہانہ محبت ہے اس لیے میں اکثر پھولوں کی تصاویر لیتا رہتا ہوں مجھے امید ہے کہ میری یہ مقابلے کی فوٹوگرافی آپ سب کو بہت پسند آئے گی میں یہ تو نہیں جانتا کہ یہ مقابلہ کون جیتے گا لیکن میں امید ہوں کہ میں نے کوئی مقابلہ کے اصولوں کی خلاف روزی نہ کی ہے اصل مقابلے کا مزاہ بھی یہی ہے کہ تصاویر کو اصل حالت میں پیش کیا جاۓ اب میں آپ کو ان پھولوں کے بارے میں کچھ معلومات فراہم کرنا چاہتا ہوں
Cockscomb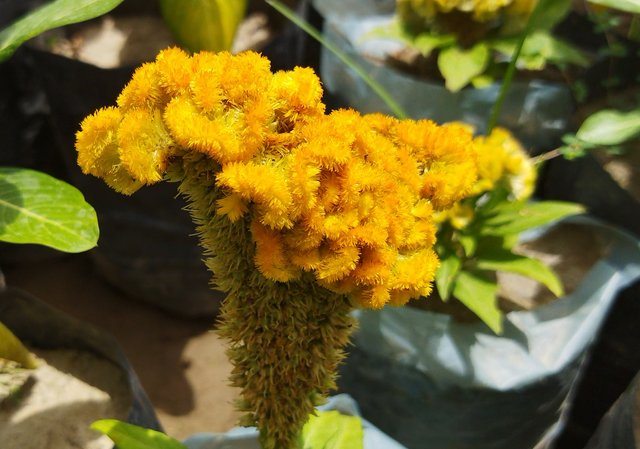 These flowers are now grown in nursery farms but they need a lot of protection. In fact, it is a winter flower. It is found in cold areas, but if it is better protected here, it is also grown here. It has very small seeds and as far as I know it consists of 2 colors. The second color is red but there are more varieties.
یہ پھول اس وقت نرسری فارم میں تیار ہو چکے ہیں لیکن ان کو بہت زیادہ حفاظت کی ضرورت ہے دراصل یہ موسم سرما کا پھول ہے یہ ٹھنڈے علاقوں میں پایا جاتا ہے لیکن یہاں پر اس کی بہتر حفاظت کی جائے تو یہاں بھی ان کو اگایا جاتا ہے اس کے بہت چھوٹے بیج ہوتے ہیں اور یہ میری معلومات کے مطابق 2 کلر پر مشتمل ہے دوسرا کلر اس کا لال ہے لیکن اس کی اقسام زیادہ ہیں
Sponge gourd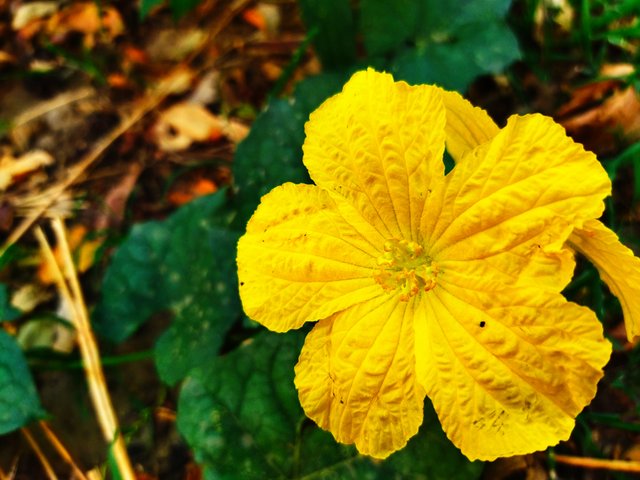 It is a vegetable flower. It fades away after a few hours because these flowers help the reproductive system to grow. Insects help them These insects reproduce when they sit on their sperm-friendly flowers.
یہ ایک سبزی کا مادہ پھول ہے یہ کچھ گھنٹے کے بعد ختم ہو جاتے ہیں کیونکہ یہ پھول تولیدی نظام جو پروان چڑھانے میں مدد دیتے ہیں اگر یہ پھول نہ ہوں تو سبزی پر پھل نہیں لگے گا اس نظام کو پاۓ تکمیل تک پہنچانے کے لیے کیڑے مکوڑے ان کی مدد کرتے ہیں یہ کیڑے مکوڑے ان کے سپرم کے کر دوست پھولوں پر جب بیٹھتے ہیں تو تب تولیدی عمل نکل ہوتا ہے
Moss-rose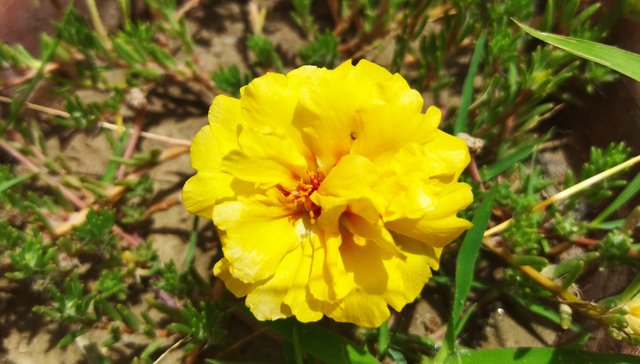 It is a seasonal flower. It grows from its branches. It fades in winter and when summer season comes it comes out. There are many varieties. I hope you have benefited from this information. May Allah be your supporter and I invite all my other friends to take part in this competition.
یہ ایک موسمی پھول ہے اسکی کاشت اسکی شاخوں سے ہوتی ہے یہ سردیوں میں ختم ہو جاتے ہیں اور جب گرمی کا موسم آنے لگتا ہے یہ نکل آتے ہیں اس کی بہت زیادہ اقسام پائی جاتی ہیں مجھے امید ہے کہ آپ ان معلومات سے مستفید ہوۓ ہوں گے اللہ تعالیٰ آپ سب کا حامی و ناصر ہو اور میں باقی تمام دوستوں کو بھی اس مقابلے کی دعوت دیتا ہوں کہ اس میں ضرور حصہ لیں
I am Thanks to Steem Challenge Community Team @yousafharoonkhan, @jessica566, @jlufer and @janemorane @hafizullah
To participate in this contest, follow this link and be sure to take part in it
https://steemit.com/hive-104522/@hafizullah/steem-challenge-contest-or-or-share-your-best-3-photographs-of-golden-time-or-or-week-5-or-or-20-steem-prize