#mytown10pics - My Town In Ten Pics by @mohammadfaisal || Chorasta Mian Khan, Okara Pakistan |13/01/2021|
Hello my dear friends! I hope you will be fine and enjoying good health. Today i am here to share My Town in 10 Pics. And i hope you will support me to share amazing posts like this.
PICTURE #01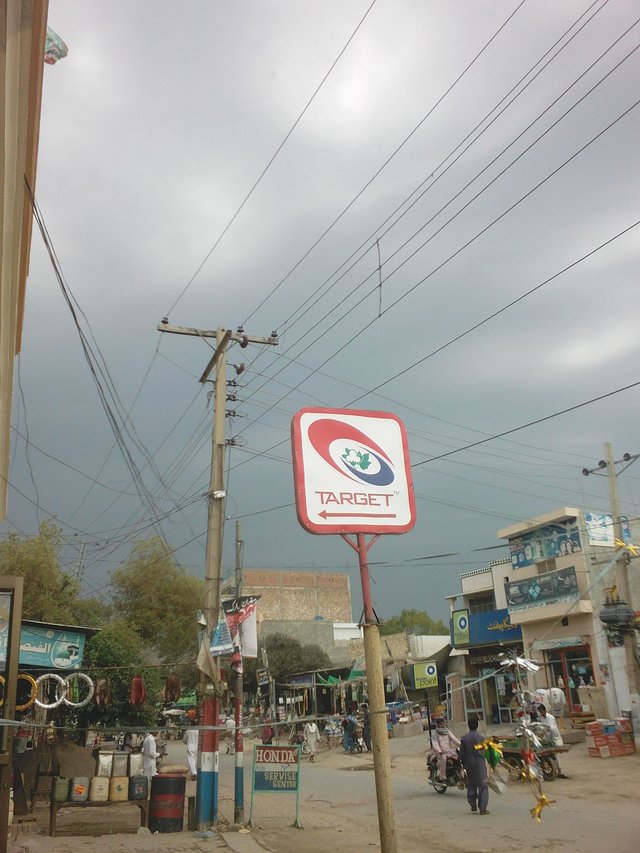 This is the market road where people come to buy different things. Most of the merchants at this road are local. On this road there are different shops. YOu can see a tyre shop on which the tyres are hanging outside. You can also get repaired
your bikes from here. And other thing is that of this road is here are plenty of shops of fertilezers traders. As you can see that the Target company fertilize shop and the other is looking like The Auriga Point
PICTURE #02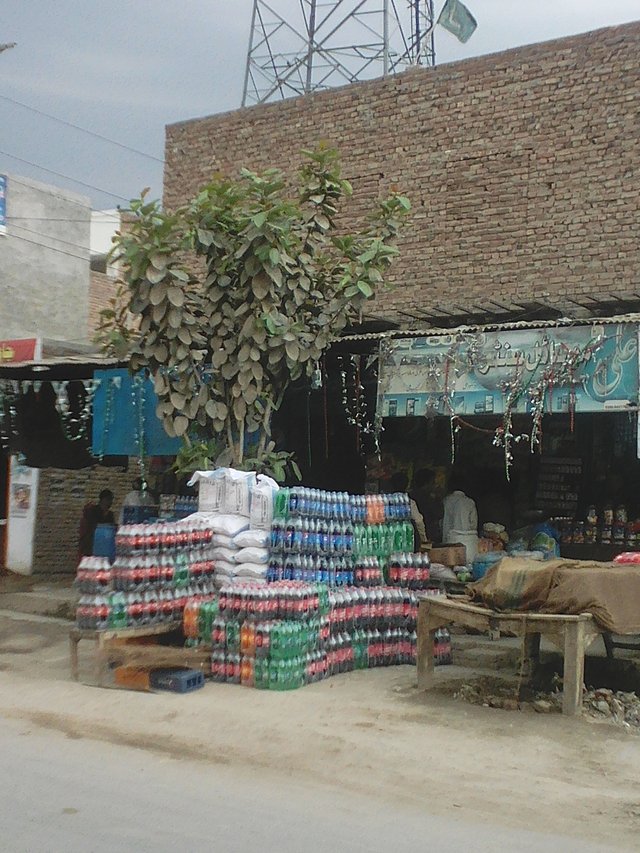 This is cold drinks stockist shop. It contains almost all types of cold drinks of big brands. You can get Pepsi ,Coca Cola ,Mirinda,Due and sprite...etc from this shop. You can also get ice flour and other chicken things which we have to use in our daily life.
PICTURE #03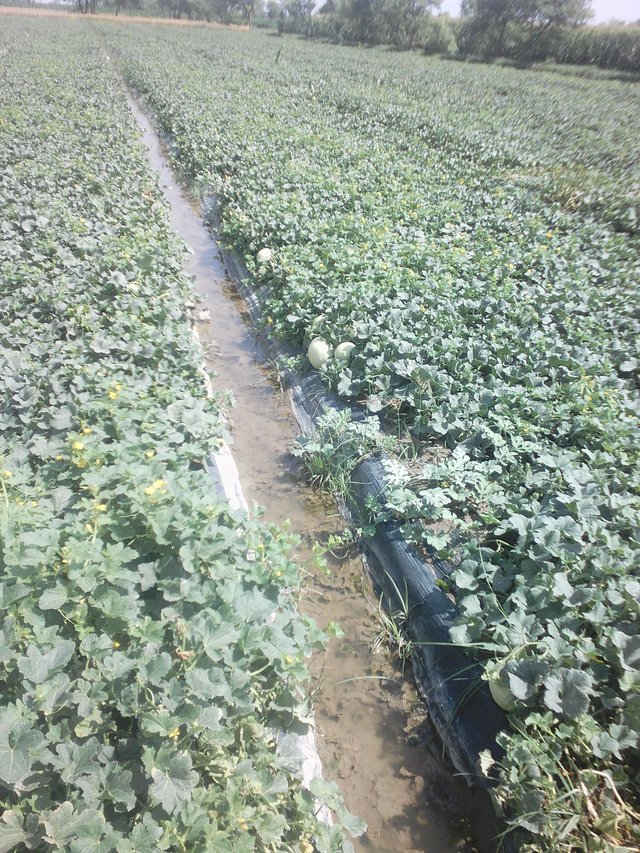 These are the fields of Pumpkin. From here we get pumpkins to eat and cook. This land is specified for the vegetables and other crops which are very helpful in our daily life.
PICTURE #04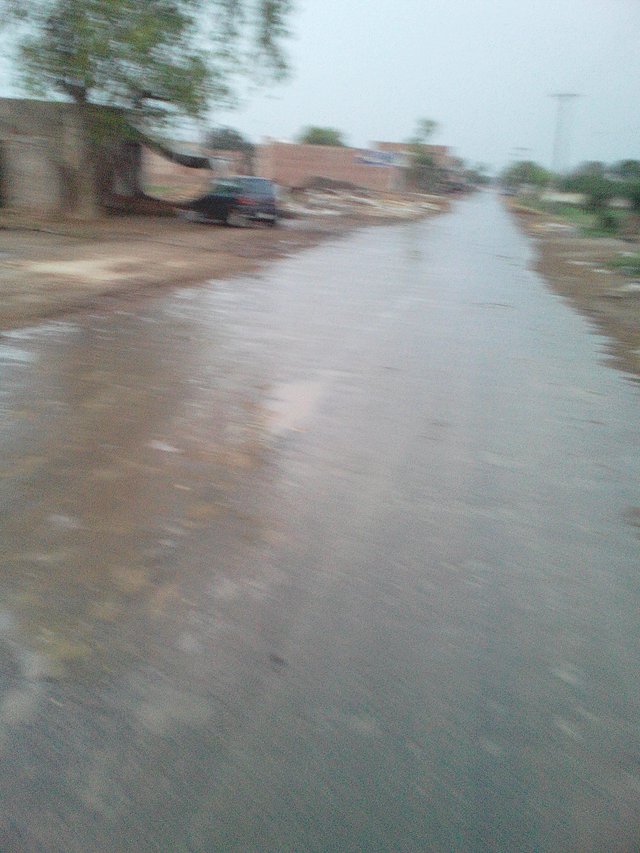 This is a free road in the blurred picture because of rain. The road was very flashing. It was very easy to slip for anyone to slip on the road. It is backward road where the traffic is almost rare all the time.
PICTURE #05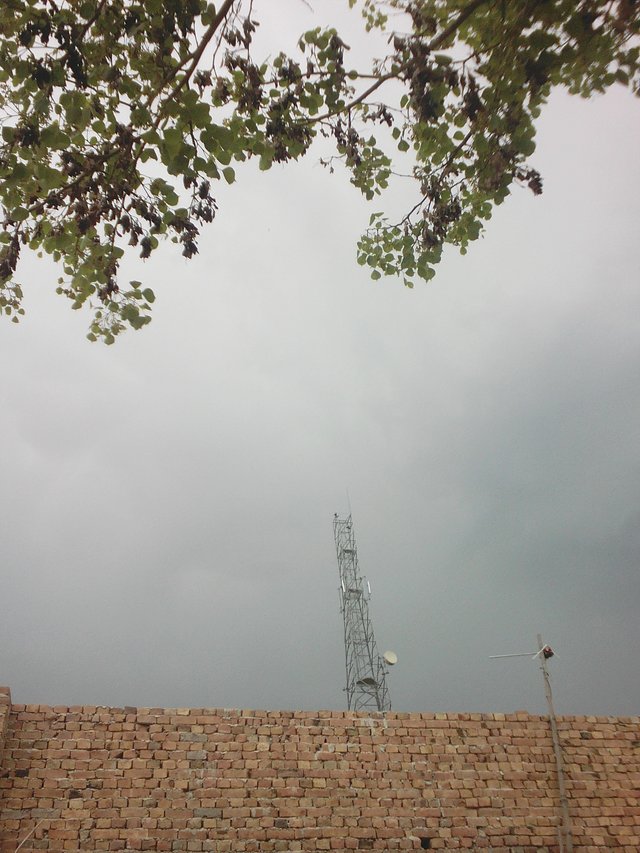 It is the view of the booster . It is a booster of the Warid network. It is very long tower which provides signals of the mobile network. This is very helpful for us to call and to use internet.
PICTURE #06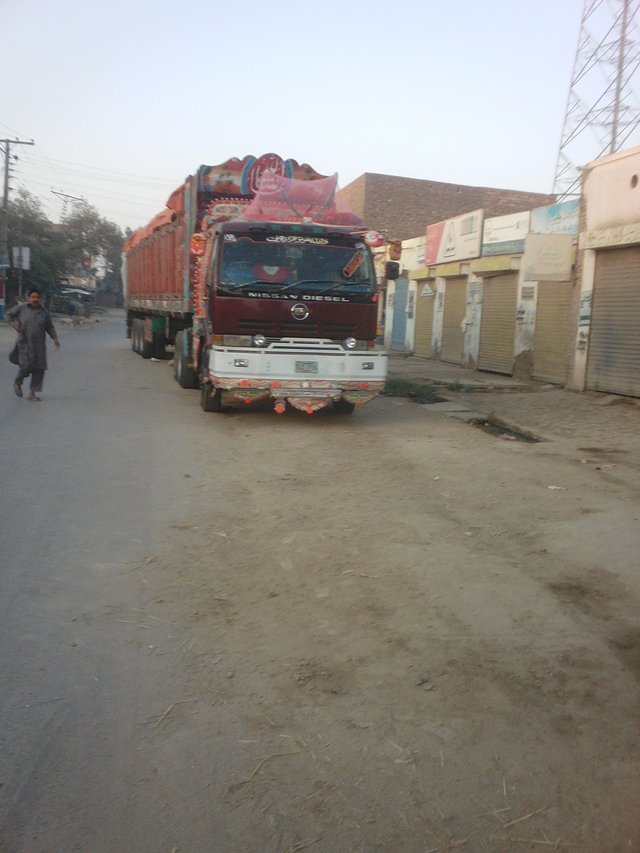 This is another road in which the shops are in plenty. here are most of the shops are of fertilization and pesticides. And here you can also see the Truck full of pesticides and other insect killers for the farms and fields.
PICTURE #07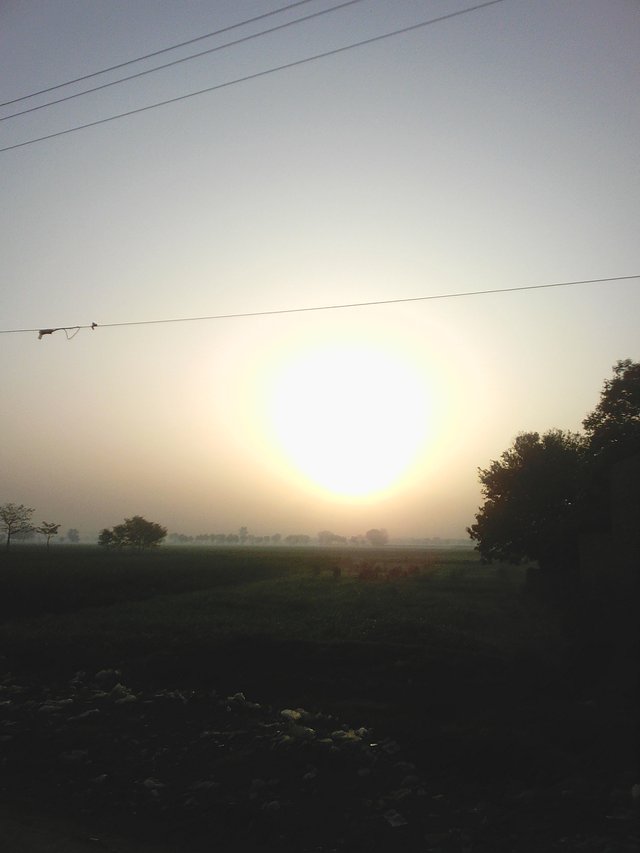 This is the Sun set in my area means to say in my town.It is looking very gorgeous and beautiful. It is very attractive as you can see and imagine. Let me know about sun set of your town in the comment section.
PICTURE #08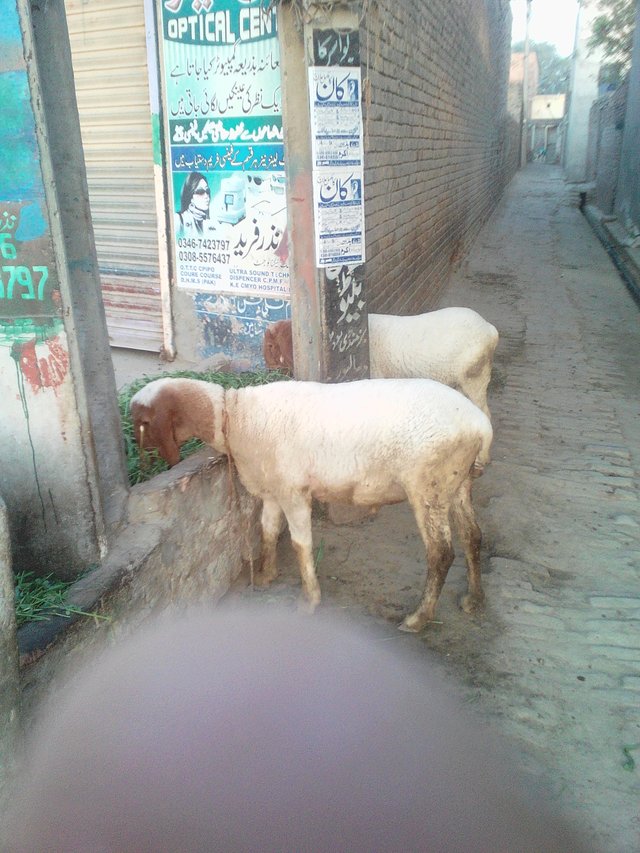 This is a small and narrow street of my town. Here you can see the animals are getting feed with grass. It is their special food to eat. They love it very much.
PICTURE #09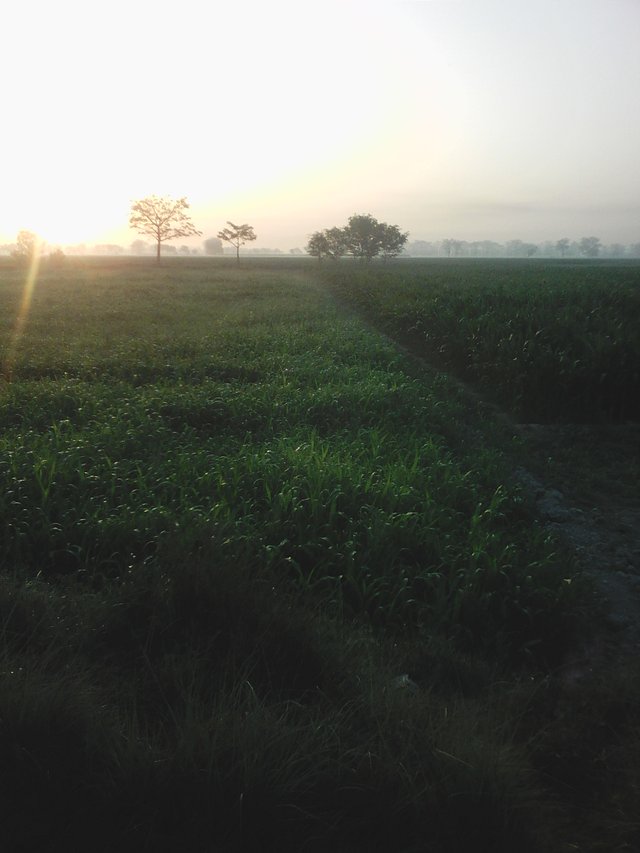 The view of fields during sun setting. AS my town is full of fields so i daily see this beautiful moment of sun setting in my town. It gives me calm and peace of mind.
PICTURE #10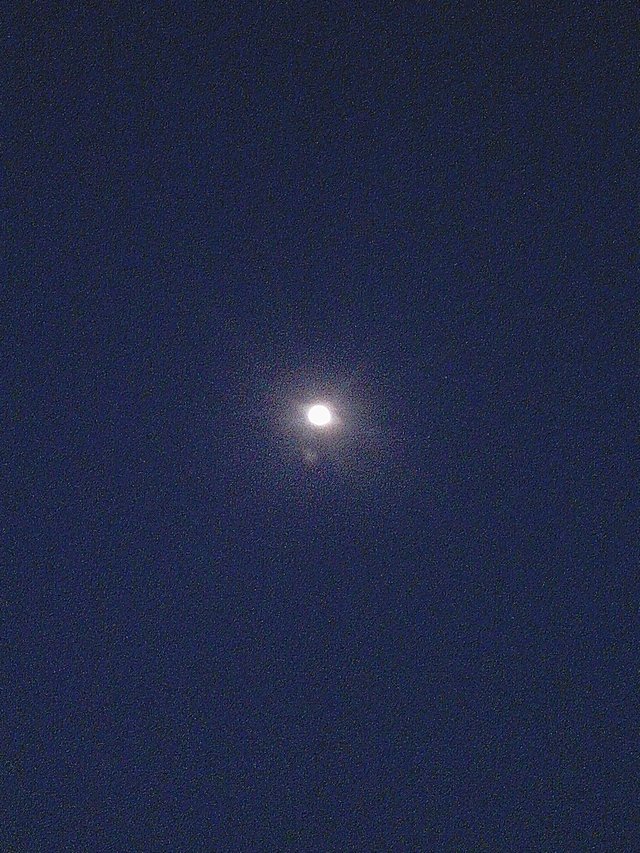 This is the beautiful moon of my town. I love it very much. I share my feelings with this cute and beautiful moon. This is my best friend in happiness and in loneliness. It always give me support in all the circumstances.
---
So dear steemian fellows this is my town which i have tried my best to show you. AS everyone loves his motherland and specially to his living place ,similarly i also love my mother land. I can not leave it . It is making progress by leaps and bounds. And one day it will become a perfect town.
If you like anything in the post then never forget to appreciate me because i can not survive without your appreciation. Your appreciation is my vital force which urges me to write more good quality content.
---
Let me know about your feelings in the comment section.
---
Respected Mentions:
@steemitblog
@yousafharoonkhan
@bright-obias
@cryptokannon
@steemingcurators
@anasuleidy
---
Special Thanks:
@steemcurator01
@steemcurator02
@steemcurator07
---
Yours Loving Steemian
---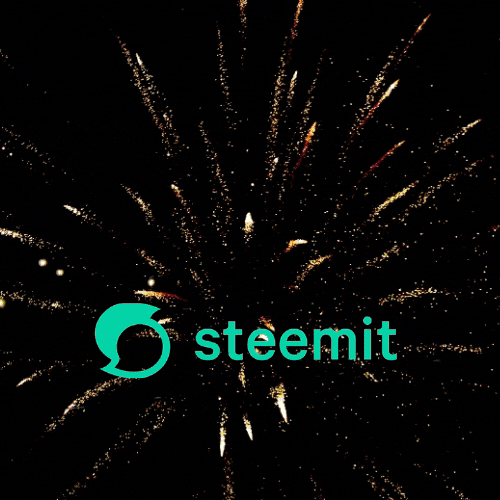 ---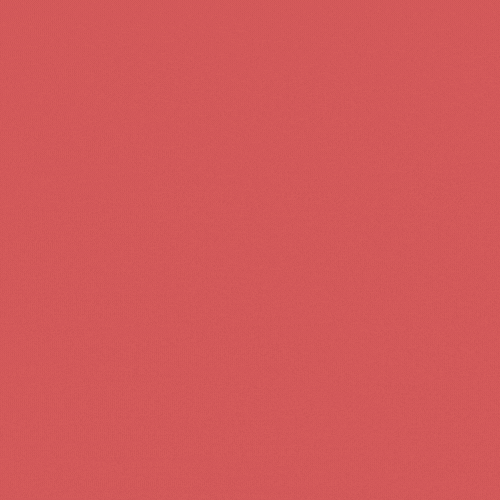 ---
#mytown10pics #thediarygame #steemexclusive #pakistan #steemingcurators #photography #promo-steem
---