Hello Steemians
Welcome to the excellent #featheredfriends with thanks
to @melinda010100
Trumpeter Swan
The largest waterfowl in North America, they are easy to identify being
all white with an entirely black bill.
Being so large it will take them a full one hundred yards to.....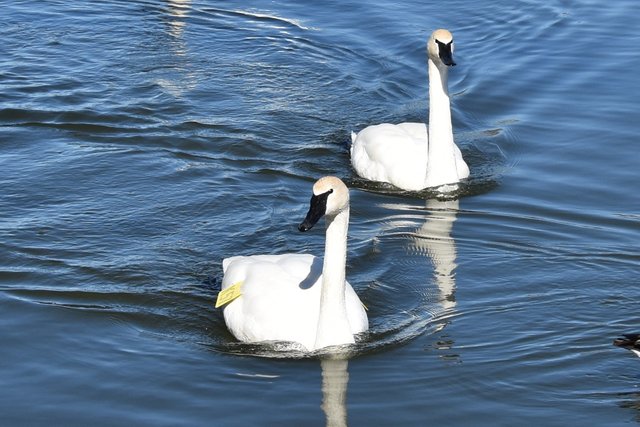 take flight.
Almost driven to extinction with just 69 known adults at one time, they have....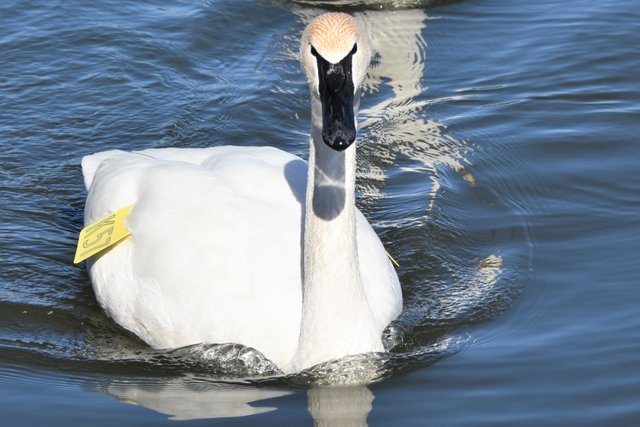 recovered to over 34,000 due to part to sound management, and
conservation efforts.
The ones pictured are wild, but hand fed during the Winter so they don't
migrate, due to a large percentage not returning to their Summer home.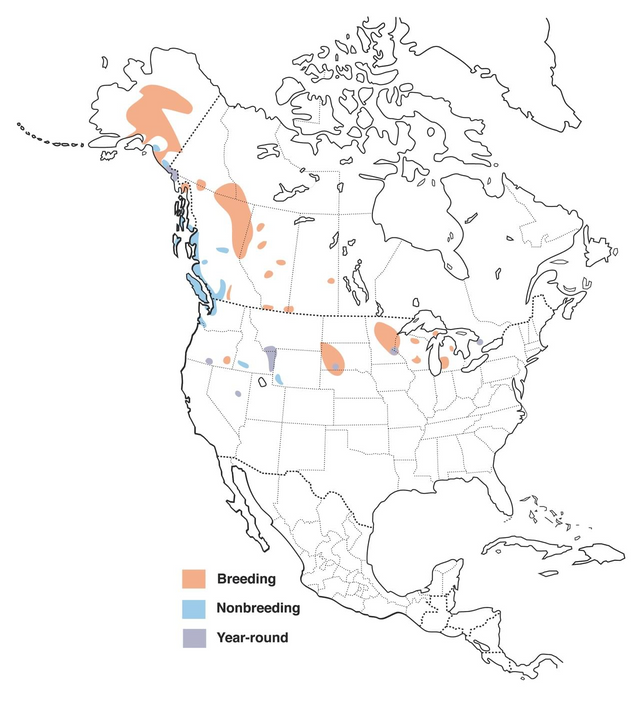 Thanks to Cornell Lab of Ornithology for the map.