Hello Steemians
Thanks to @melinda010100 for the excellent #featheredfriends
Downy Woodpecker
This male woodpecker is identified by the small size, short bill and
being a male it has the small red patch on the back of it's head.
Juveniles have the red on top of their head and as they.....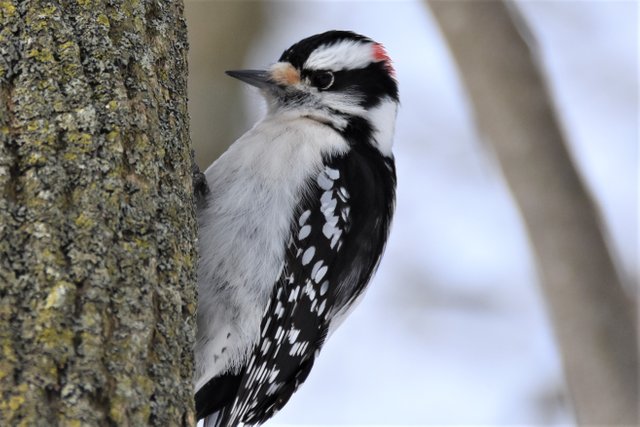 mature, it moves to the back.
Found throughout most of N America, I see them mostly during ....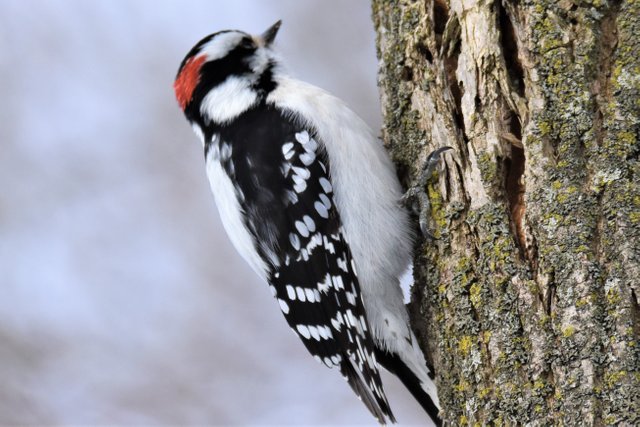 the Winter, when they are easiest to spot, and always looking for handouts
from people leaving seeds about for them.
When you see goldenrods with a hole drilled into it, you know...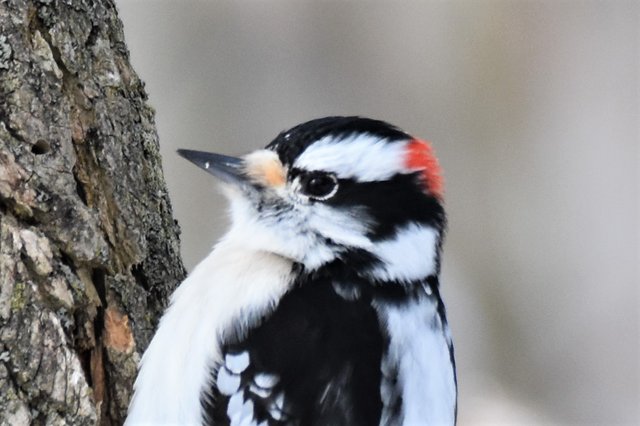 it was this guy, getting to the fly larvae inside.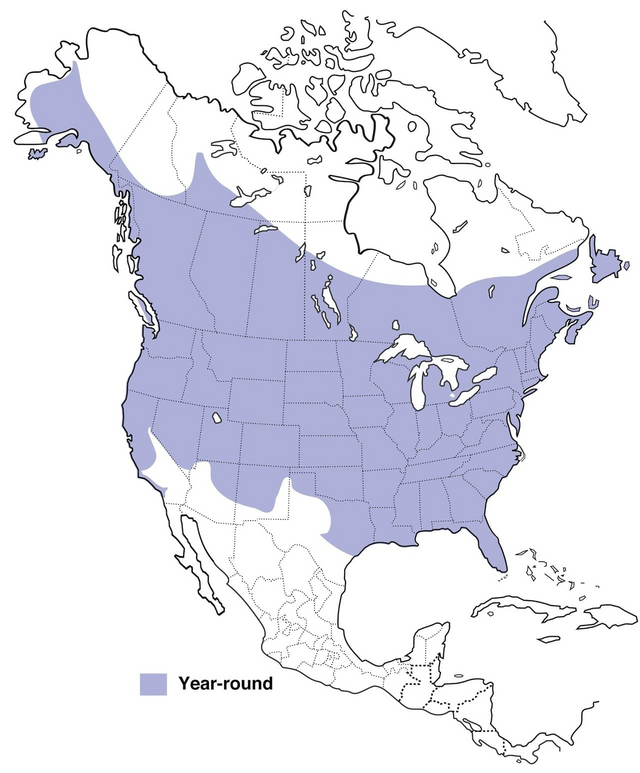 Thank you to the Cornell Lab of Ornithology for the map