Why we cannot even go for a run these days...
I have had a videoconference meeting with one Italian supplier this morning.
At the end of the meeting we have remained chatting about the COVID19 situation in both countries, Italy and Spain.
Both of us are consistent runners and while at Italy, go for a run or practice any outdoor sport is still allowed if you maintain the safety margin with others, here in Spain these activities are completely prohibited.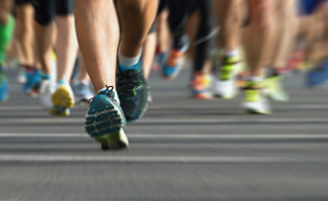 I was chatting with this guy telling him how lucky he was for still having the chance to go for a run, but the Italian colleague, suddenly told me that perhaps the Spanish prohibition was really more efficient and necessary due to an aspect that has not been commented anywhere.
It seems that this COVID19 virus is able to survive on the pavement, mud, plastic, asphalt or metals as long as 9 hours.
That is really an scary issue indeed because even if you keep the safety margin with the rest, if someone infected is really visiting or walking by the same places as you do, there is a high likelihood that you would step on the very same places as him on which, most probably if he has coughed or sneezed there, would be really also infected by the bloody virus...
So, if you are really in the necessity of going outside, for instance, to the pharmacy or to the supermarket, you better will have to use always the same shoes and make sure you leave those shoes outside your home when you come back.
These days we have to find the way to avoid going outdoors.
For runners as I am it can be very difficult but we can make alternative core exercises indoors.
Stay at home.