Steemit Crypto Academy Homework Post for @imagen - NFT Markets
Thank you professor
@imagen
for this wonderful lesson. Below is my homework task.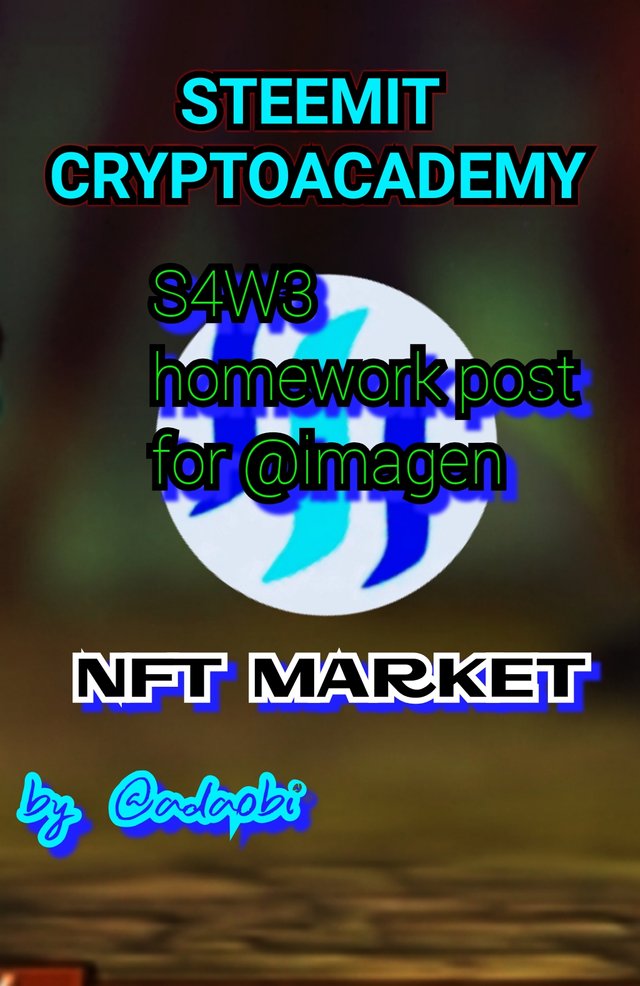 > 1.) Describe in depth the Nifty Gateway platform Who are its founders? What market or target is it aimed at?
Nifty Gateway
The Nifty Gateway is a market platform running on the Ethereum blockchain for the trading of non-fungible tokens otherwise known as NFTs or Nifties. Since the inception of NFTs, several artworks, music, games, and other forms of collectibles that cannot be interchanged have been digitized and named Non-fungible. The Nifty Gateway is a platform that partners with world renowned artists and exist to facilitate the creation and trading of these non fungible tokens.
The platform is owned by the Winklevoss brothers and a New York trust company, Gemini LLC which is the parent or holding company.
Nifty Gateway is exclusively for the marketing of music, sports and artworks. There are a number of popular musicians and artists who have monetized their artworks in the platform such as Deadmau5, Gramatik, Carl Cox, Ozuna, Lil Yachty, rapper, Mad Dog Jones, 3LAU, Matt Gondek, Lushsux, Genies, etc.
The Nifty Aesthetic allows you to have a unique collection of the best artworks available in the platform. The NFTs on the platform are exclusive and considered the best. This is one of the pros of the Nifty gateway.
NFTs can be purchased on this platform by opening and funding an account either with Credit card or with ETHER.
> 2. What are ERC-1155 tokens? How do they differ from ERC-20 and ERC-721 tokens?
ERC-20 is an umbrella name for a set of fungible tokens that are identical in nature and possess the same value. They are often used for creating stablecoins such as USD Tether, USDC, etc. ERC-20 tokens are often used to raise funds for for new blockchain projects as was the case in 2017 and 2018. On the other hand,
ERC-721 tokens are Non-fungible in nature which enable the creation of NFTs. The major difference between ERC-20 and ERC-721 is that ERC-721 is transparently secured and immutable. They are fit to be called NFTs as they cannot be interchanged or divided though they can be transferred.
To bridge the gap between ERC-20 and ERC721, a hybrid token was created which is the ERC-1155. These are tokens that are unique in nature and support both the NFTs and fungible tokens.
ERC-1155 tokens were created to resolve some of the limitations of In ERC-20 and ERC-721 tokens. For instance, with ERC-20, wrong transactions could not be reversed which aws a major problem for traders. Also, with the ERC-20 and ERC-721 standards, every token or collection had a separate smart contract deployed for them and transactions were mostly difficult because of the difficulty in obtaining a token identifier.
ERC-1155 allows the generation of different token ID representing different token types which can be configured. This makes it easier to distinguish one token from the other. In addition, unlike the ERC-20 and ERC-721 where it was impossible to transfer different nonfungible tokens at once, ERC-1155 allows various NFTs to be transferred in a single transaction. This helps in minimizing transaction costs heavy operation loads.
ERC-1155 also allow developers who develop decentralized applications to register both fungible tokens and NFTs using one contract address. This serves as a bridge between ERC-20 and ERC-721 which makes it different.
> 3. Login to Etherscan. Please indicate the number of ERC-1155 tokens in existence at the time of writing your assignment. Indicate the first 5 tokens by volume of transactions in the last 24 hours. Indicate the Hash of the last transaction carried out and the identification of the token as well as its smart contract. Show Screenshots.
At the time of writing, a total number of ERC-1155 tokens available was 18,082.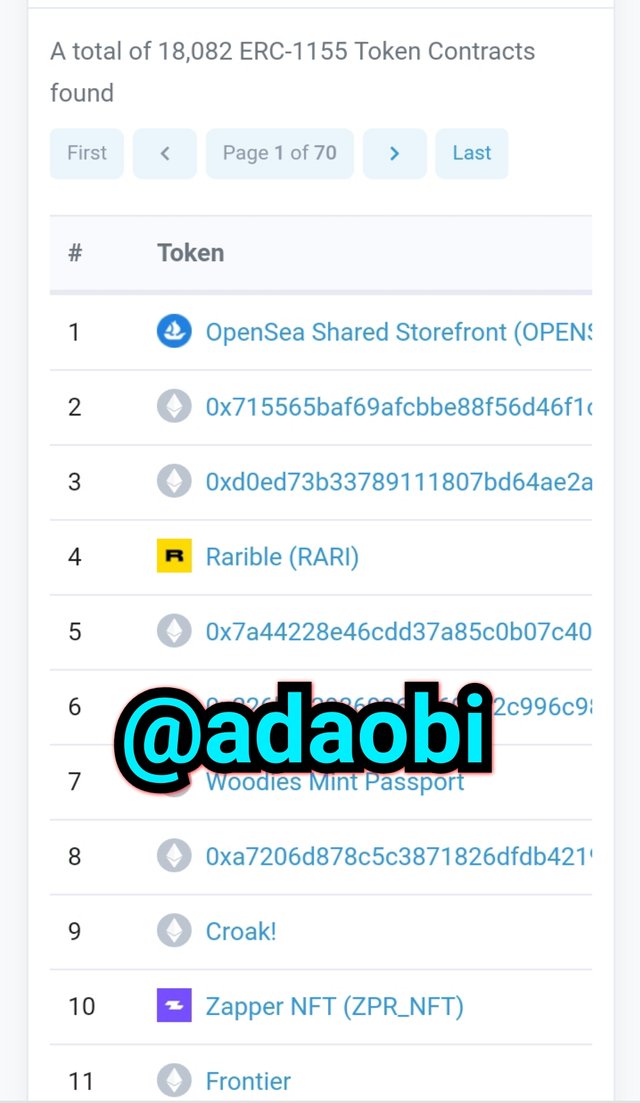 The first five tokens were;
OpenSea Shared Storefront with a 24hour transfer volume of 28,039.
(N/A) ERC-1155 token with contract: 0x715565baf69afcbbe88f56d46f1c9fe2df828705 and a 24 hour transaction volume of 4,729.
(N/A) ERC-1155 token with contract: 0xD0eD73b33789111807BD64aE2a6E1e6f92f986f5 and a 24 hour transaction volume of 3,513.
Rarible (RAR) with a 24 hour transaction volume of 1,330.
(N/A) ERC-1155 token with contract:
0x7a44228e46cdd37a85c0b07c4043b86c11e8c315 and a 24 hour transaction volume of 867.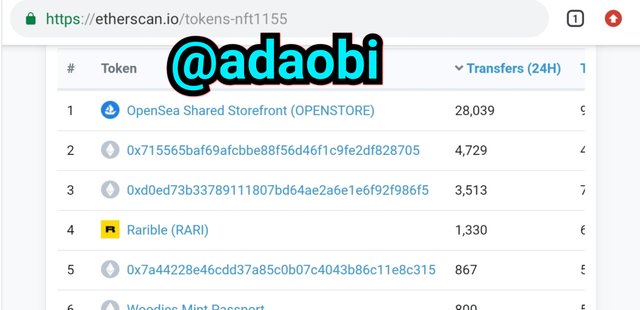 The Hash of the last transaction as at the time of writing is: 0x45cfe74880a0e5e0c98b8894db4da305d7487d51d08ca704fcb265a9cdc6704d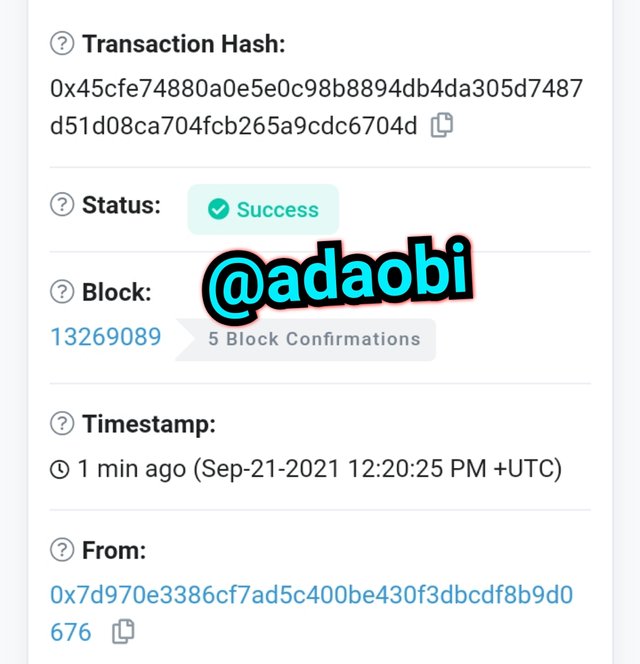 The token identity is OpenSea Shared Storefront.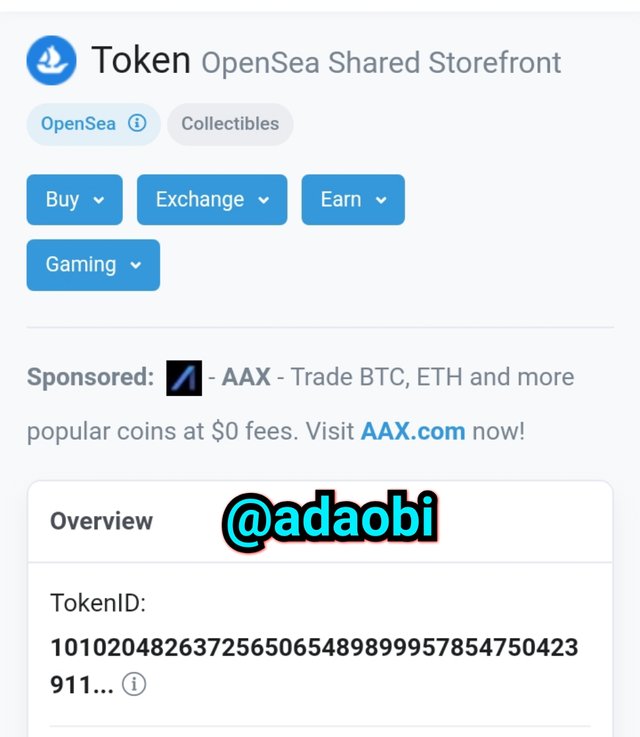 The smart contract was from
0x7d970e3386cf7ad5c400be430f3dbcdf8b9d0676
To
0x7be8076f4ea4a4ad08075c2508e481d6c946d12b.
> 4. Enter the Enjin wallet. Describe the functions that it presents in its user interface. Enter the Marketplace: indicate the number of items for sale, indicate the first 3 items on the list and their description. Show Screenshots.
The Enjin wallet has so many functions and features as discussed below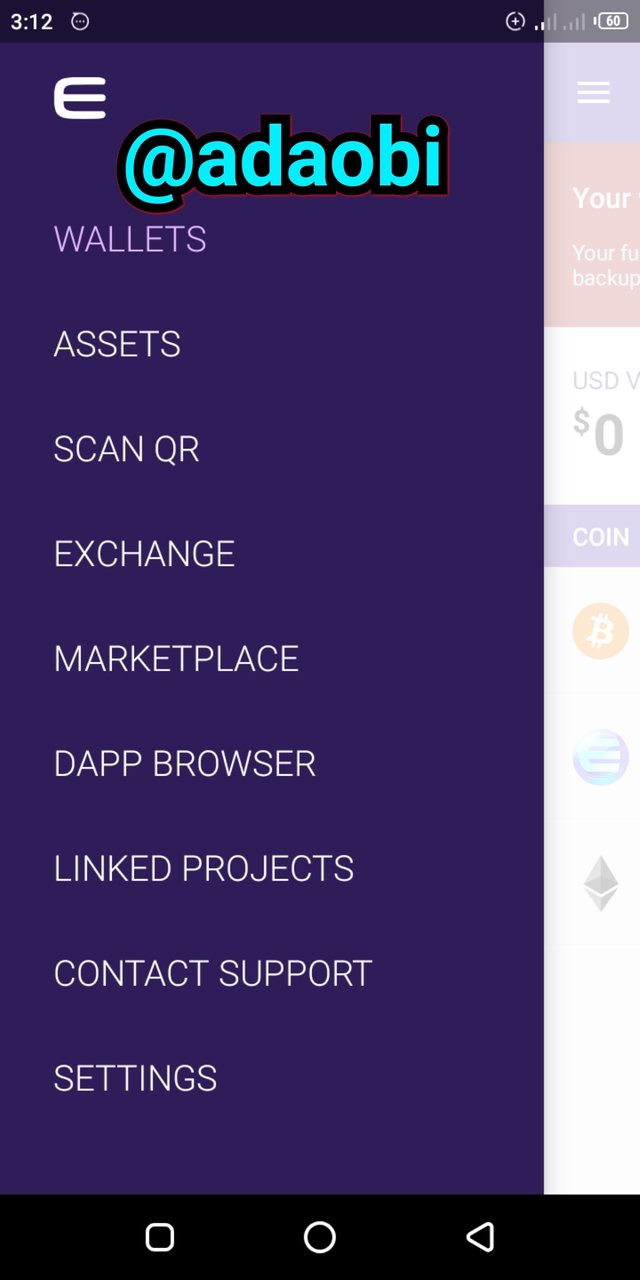 It provides an avenue for viewing a display of all your assets. This function is found in Assets tap. Once you click on assets, you can take a look at all your assets and can transfer/send them to another address.
It serves as a store of all tokens. The Enjin wallet provides a wallet for storing all acquired tokens and collectibles.
3. Exchanges: This is another function of the Enjin wallet. It allows you access to a wide number of exchanges that the wallet supports.
4. Marketplace: This is where tokens can be bought or sold.
5. QR code scanner: This function enables users to scan other wallet addresses.
6. DApp Browser is another function of the Enjin wallet. This is an in-app browser that allow users to copy and paste various links and address and open or browse them.
The Marketplace has a total of 17,491 items for sale at the time of writing. It is an avenue for buying of NFT items. The first three items on the list are;
¶ Uncertainty [Skin] Cryptonom
¶ TGC World Platinum Pack
¶ Crystal Rosin

1. Uncertainty [Skin] Cryptonom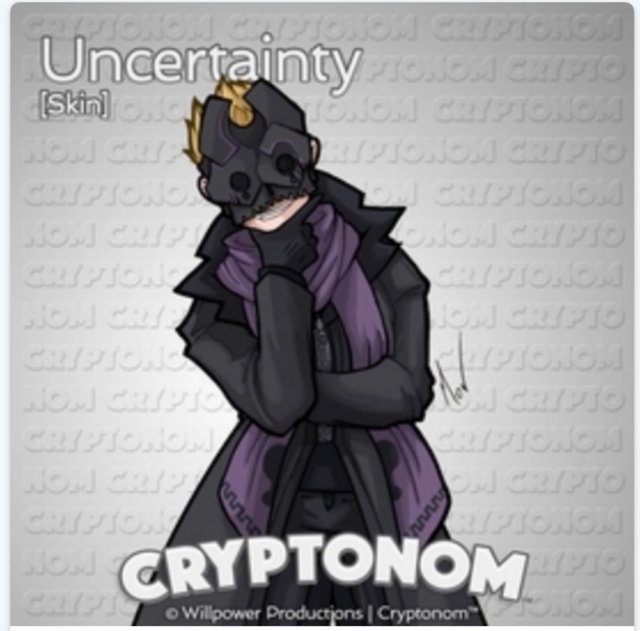 Image source
This is a unique skin token within Cryptonom that allows holders to unlock a battle bot known as NOMBattleBot. This token was designed by an official collaboration between Ether Legends and Cryptonom.
2. TGC World Platinum Pack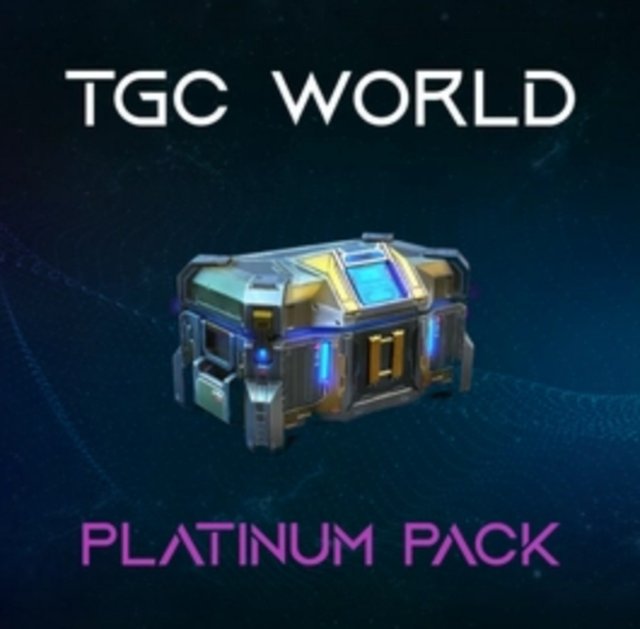 Image reference
This Platinum pack including 5 starter apartments, unique weapons, expert pack clothing and a beta version of TGC World.
Crystal Rosin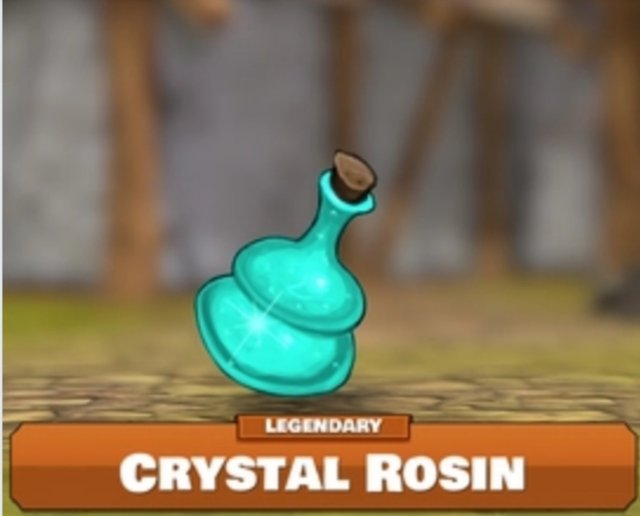 Image reference
This is a protective sealing coat as well as other decorative objects that seals the pores of a wood. It locks into the tannins of a timber and ensure a superior finished product. It has a legendary rarity.

> 5. In your personal opinion, what is the future of the NFT Markets? Give reasons for your answer.
My thoughts on the future of NFT market
NFTs have come to stay. With NFTs in place, many artworks are now being tokenized and people can purchase them and own them. With NFT market, collectibles can be bought and sold, which is a way of getting real value. I strongly believe that the recent popularity gained by NFTs and NFT markets is just at its initial state. In no time, more popular and upcoming artists, musicians and sports men/women will tokenize their work and this will result in the emergence of more NFT markets. With NFT projects and games, more NFT collectibles will be created and NFT market will either dominate or be in line with the cryptocurrency exchanges we have today.
Thank you so much for your time! I appreciate.