Crypto Academy Week 10: Homework Post for Crypto Professor [@fendit] | Make Your Cryptocurrencies Work For You
In this article, I will complete the homework given by professor @fendit which covers how to make crytocurrencies work for you. The task begins with my risk aversion, products I find appealing, the different types of product and the levels of risk. I will also provide a guide on how to use Binance Fixed Savings.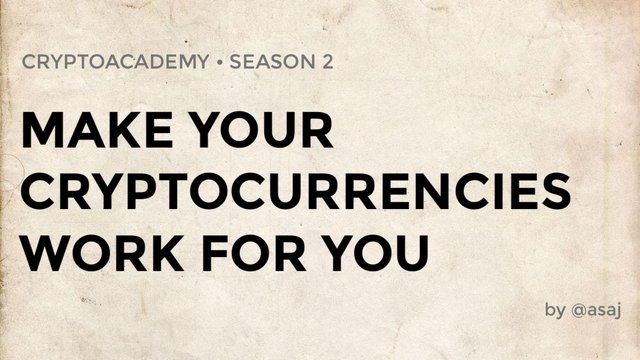 My Risk Aversion and Products I Find Most Appealing
When I first ventured into the crypto world, I didn't have much appetite for risky investments. Speaking of confidence, I had little of that in most coins, including the popular ones. By definition, I had a conservative tolerance to risk. One consistent pattern in my behavior was my preference of projects that had low levels of uncertainty.
But the unpleasant reality of being intolerant to risk was that it yielded very little returns. For the more predictable an outcome is, the fewer payoffs it will yield. You could say I was risk-averse and you'd be right. In my defense, cryptocurrency was a relatively new concept to me. And the one time I made a poorly informed judgment, I got rekt. Situations such as this can drive one into their shells. In a bid to avoid making this mistake again I decided to improve my knowledge of cryptos. Even as I speak, I still learn something new every day about its infrastructure.
Consequently, this has improved my risk tolerance. Now, my investment pattern ranges from conservative to aggressive tolerance to risk. I stake tokens on PancakeSwap now. (Who would have thought?) Given the volatility in assets listed on PancakeSwap. It is safe to say that my tolerance for risk is definitely not conservative. It paid off though, incase you were wondering.
What I like most about staking coins on PancakeSwap and SushiSwap is that you get to participate at the earliest stage of a coin's existence. And being an early adopter gives you the opportunity to get these coins at the cheapest of rates. By the time it gets listed on a big exchange its value could skyrocket. Emphasis on the word "could" because it isn't always so.
Over the years, one thing I have come to realize about cyptocurrency and investors' behavior is that the more experienced an investor is, the more risk tolerant he or she becomes. This assertion may not always hold true, but in my case it does.
That said, for the purpose of this lecture I will choose Fixed Savings. Keep on reading to find out how to use Fixed Savings on Binance.
---
Fixed Savings, Flexible Savings, High-Risk Products, and Launchpools
Fixed Savings, Flexible Savings, High-risk products, and Launchpools are interesting ways to make crypto work for you while you're asleep. That's if you're able to sleep knowing how volatile the crypto market is. Rearranging these various methods of earning profits in an increasing order of risk would give us:
Flexible Savings – Fixed Savings – Launchpools – High-Risk Products
From the above, Flexible Savings is the least risky of the four methods. Flexible Savings and Fixed Savings fall within the conservative risk tolerance category. Binance Launchpools, on the other hand, can range between conservative and moderate risk tolerance because you can redeem your funds at any point during the event. However, you can't be absolutely certain of its success. High-Risk Products, as the name implies, are very risky in nature. One has to have an aggressive level of risk tolerance to engage in High-Risk Products.
Flexible Savings

Flexible Savings offers the opportunity to earn interest on savings while having the freedom to take your money any time without any restriction. Thus, the amount of flexibility it provides earns it the name 'Flexible Savings.'
For instance, you have 200 BUSD sitting idle in your Spot Wallet on Binance. Its value would remain the same for as long as it is idle. Now you could deposit that amount into a Flexible Savings account and it would yield interest for as long as you subscribe to a Flexible Savings product. You can redeem your funds whenever you like with the earned interest. Say you make a withdrawal after 7 days of subscription, you would earn a 5.05% APY.
It is important to note that your subscription starts counting a day after you've subscribed to a Flexible Savings product.
Fixed Savings

In life, you have to be willing to make a compromise in order to gain a reward. Similarly, with Fixed Savings you sacrifice flexibility to gain more returns. You can withdraw your asset only after a given period. That is why it is also called 'Locked Savings.' Your savings can be locked for 7, 14, 30 or 90 days period.
So let's take a second look at the example given earlier. You have 200 BUSD but this time you are sure you wouldn't need it for a week. After 7 days your interest would amount to 6.31% APY. This is slightly higher than the Flexible APY rate.
Launchpools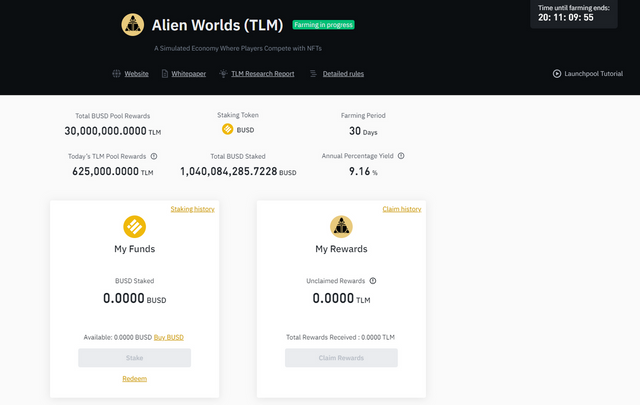 Launchpools provides the opportunity to stake funds in promising projects before they get listed. The staked funds are often used to provide liquidity for the new project. In other words, Launchpool is a combination of liquidity mining and Initial Exchange Offering (IEO). In Binance, BUSD and BNB are the major coins you can stake.
High-Risk Products

It gets even more interesting from here. This method of making profits has the highest volatility. As it is often said the 'higher the risk the higher the returns.' There are three ways to obtain High-Risk Products on Binance. They include DeFi Staking, Dual Investment, and Liquid Swap. Although these investments have the potential to turn thousands to millions, it can also turn millions to thousands.
DeFi Staking
The term 'DeFi' is derived from Decentralized Finance. Although Binance DeFi is not decentralized, they make is easy to stake DeFi without the hassle of keeping multiple keys across the various DeFi platforms. Currently, you can stake BIFI, IOTX, ADA, AUCTION, 1INCH, NEAR, XTZ, MATIC, TRX, FIL and more on Binance DeFi Staking.
Dual Investment
In dual investment, the yields on whatever you staked can be earned in two crytocurrencies; the staked coin and a stablecoin (i.e. USDT, USDC or BUSD). Your yields depends on the value of settlement price to strike price. You will receive your yields in the staked currency if the settlement price is lesser than the strike price.
On the other hand, you will recieve yields in a stablecoin if the settlement price value is greater than the strike price. Do note that settlement price is the value of your staked coin at date of maturity, while strike price is the target price or the predicted price.
Example
For instance, I stake 1 BNB in a product at an 30% APY for 30 days. Then I set a target price of 600 USDT. I'm thereby saying that in 30 days time, BNB will be valued will at 600 USDT. Fortunately, at the end of 30 days, the value of BNB becomes 610 USDT.
From the above example,
Strike price = 600 USDT
Settlement price = 610 USDT
Solution
Since the settlement price is greater than the strike price, I will receive my yield in USDT (stablecoin).
Liquid Swap
In a traditional market, when you buy BNB with USDT there's someone at the other end of the transaction that is buying USDT with BNB. This can be called a peer-to-peer transaction in which an orderbook is kept. The orderbook determines the price of an asset.
Liquid Swap utilizes a quite different approach. There is no orderbook in this approach because the transaction takes place between a user and a computer algorithm (contract). Think of it like a peer-to-contract transaction. In this case, a formula is used to determine the price of an asset. The formula varies across different Automated Market Maker Protocols.
Due to how volatile prices can be, depositing supported coins to the liquidity pool can earn you massive returns. But here's the catch; the value of your deposit can take a massive hit thereby losing up to 80% of your funds or worse.
If you are new to the crypto space, it would be wise to avoid High-Risk Products. On the contrary, crypto veterans with aggressive risk tolerance are fond of these products.
---
Comparison Table
| Products | Risk Level | Duration | Difficulty |
| --- | --- | --- | --- |
| Flexible Savings | Conservative | Flexible | Beginner |
| Fixed Savings | Conservative | Fixed | Beginner |
| Launchpools | Moderate | Mixed | Mixed |
| High-Risk Products | Aggressive | Fixed | Intermediate |
---
How to Use Fixed Savings on Binance
Below is a simple guide on how to make crytocurrencies work for you by using Binance Fixed Savings.
Launch the Binance App

Select the Wallets icon on the right bottom corner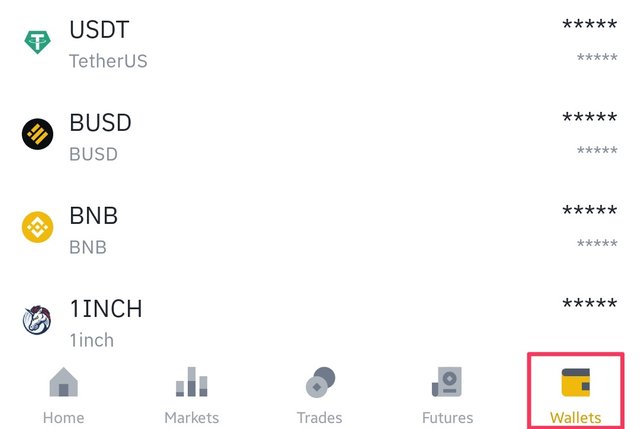 Click [Earn] at located at the top right corner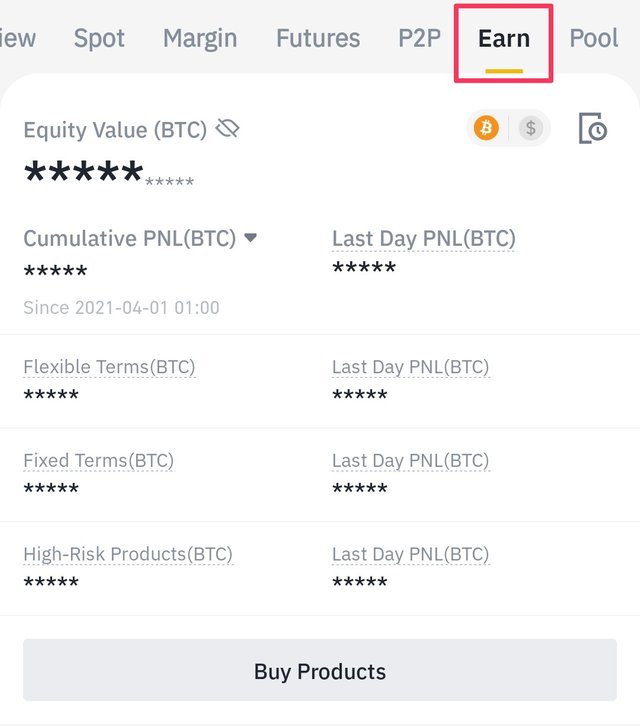 If you're using the Binance Earn Wallet for the first time you'll receive a prompt. Click the Ok button to proceed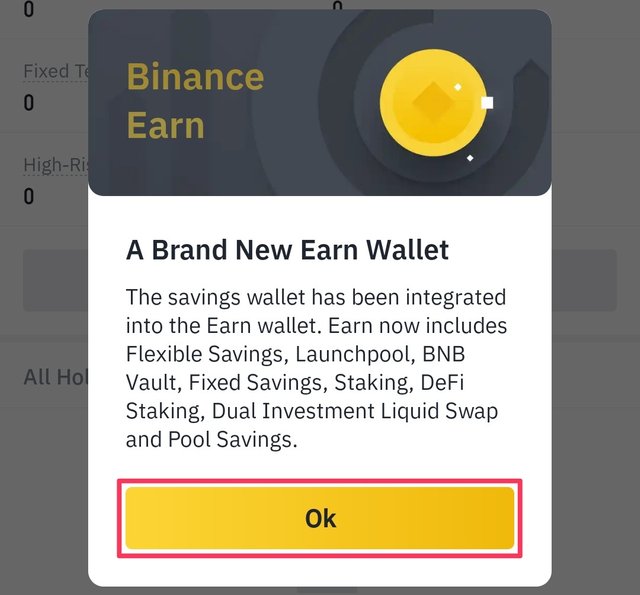 To proceed, tap the [Buy Products] button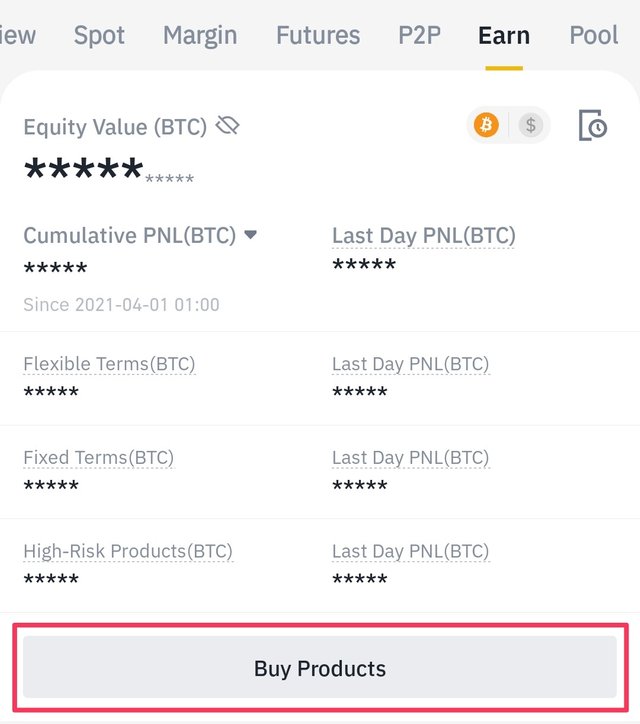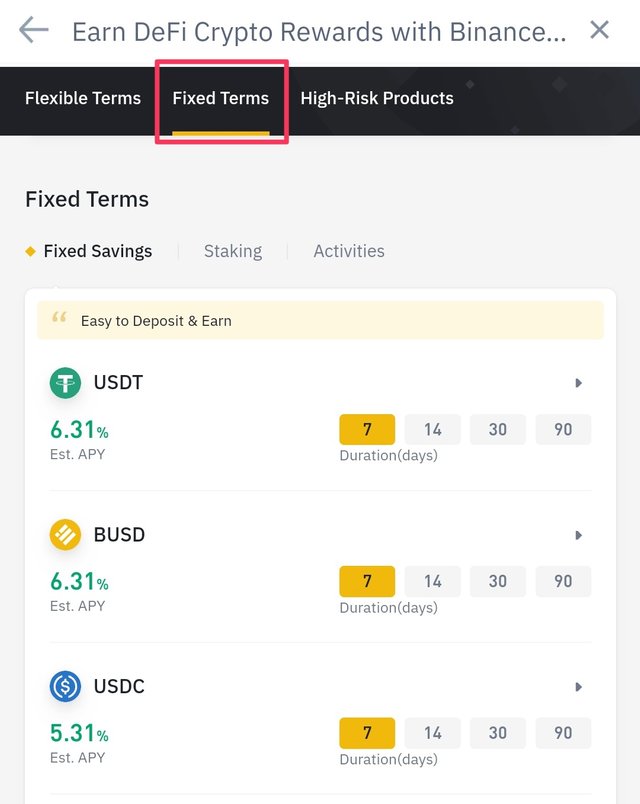 Tap on the coin you wish to deposit and earn. For this guide, I will select BUSD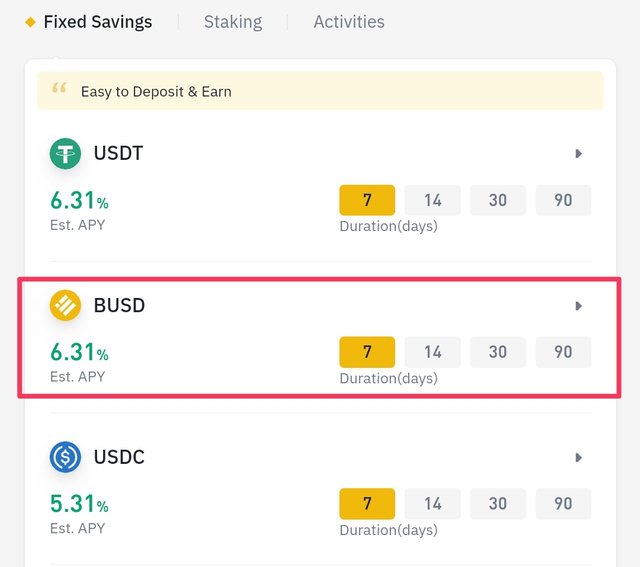 Choose how long you want to lock your savings (Activity Duration), and then enter the Lot Amount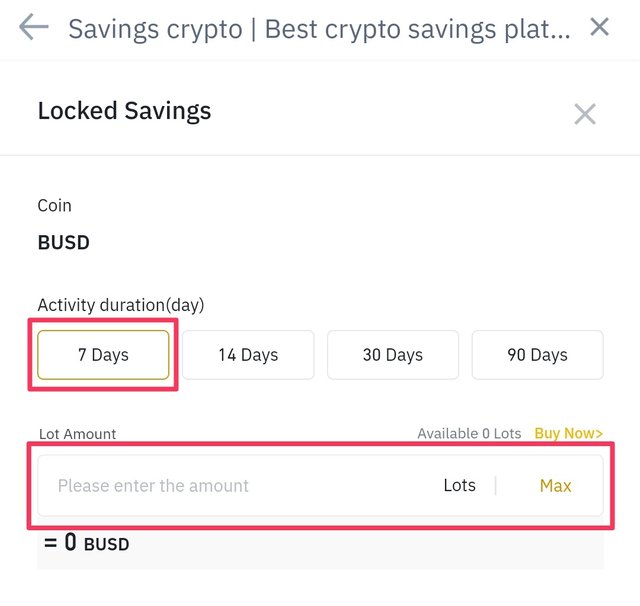 Read Binance Savings Service Agreement, click the checkbox and tap the [Transfer confirmed] button to transfer funds from your Spot Wallet to your Binance Earn Wallet. You need to have enough funds in your Spot Wallet for the transfer to be successful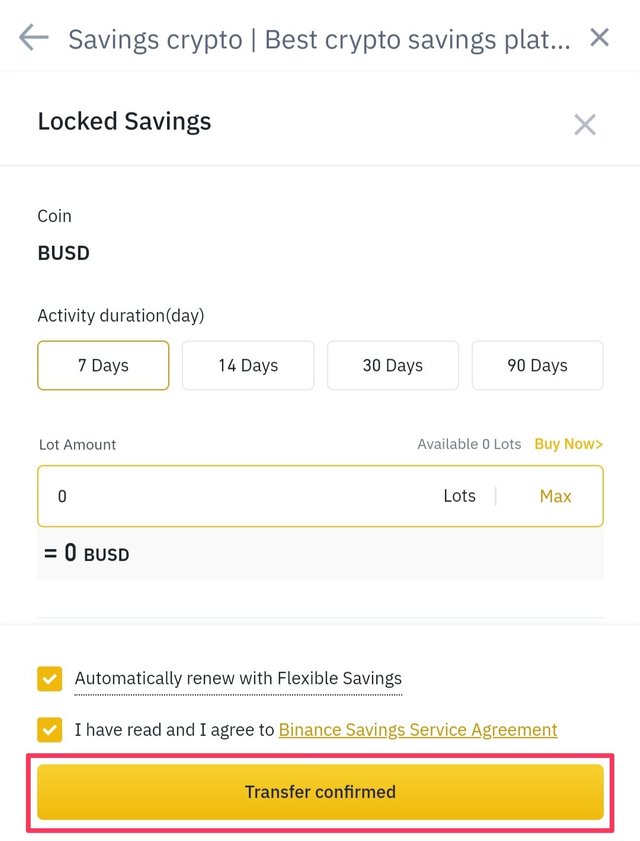 Upon the clicking the [Transfer confirmed] button funds will be transferred from your Spot Wallet to your Earn Wallet
Do note that your funds will be transferred back to your Spot Wallet together with the interest upon maturity.
Final Words
There is more to crypto than trading. In this article, the various ways to make crypo work for you were analyzed. It all depends on your risk tolerance. Users with high risk tolerance stand to gain more profits than those with low risk threshold. At the same time, aggressive risk lovers stand to lose more than those with conservative risk tolerance.
Conclusively, Flexible Savings and Fixed Saving are best suited for beginners due to the low levels of uncertainty.
Cc: @fendit
@steemitblog
@steemcurator01
@steemcurator02
---
All images are screenshots from Binance