Crypto Academy Week 10 - Homework Post for [@levycore] …
What is NFTs
NFTs is defined as a Non fungible tokens which signified that they are unique and can't be replaced with another. A fungible asset here simply mean something with units of data that can be interchanges quickly and easily for example fiat currency.
There are some popular projects that make uses of NFTs like "Lil Moon Rocket", which am going to describe.
About Lil Moon Rocket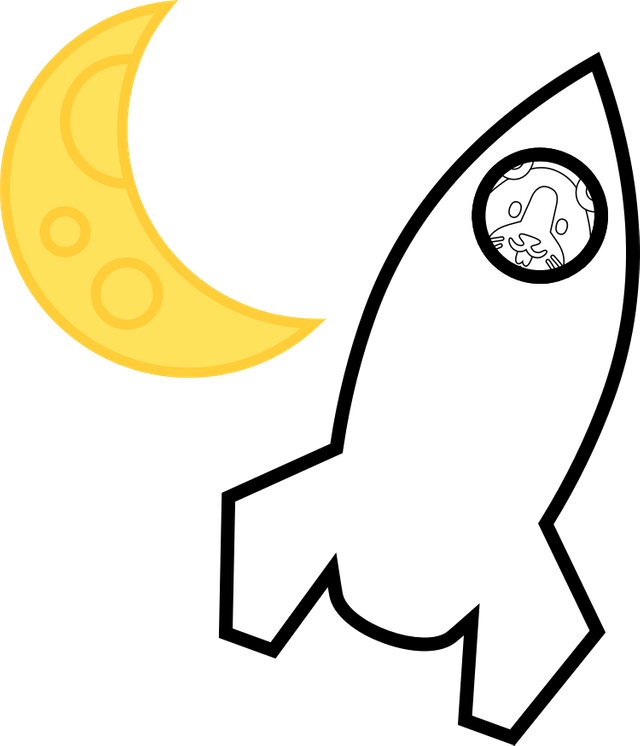 source
LiL Moon Rockets is a digital vector pop art NFT collection that is consisting of 13337 unique art pieces, stored on the Binance SmartChain as NFTs. The LiL Moon Rockets collection was curated out of 272,160,000 possible combinations using a unique proprietary random number generation algorithm.
Why Lil Moon Rocket
Not like some of the NFT projects that are built on the Ethereum blockchain, Lil Moon Rocket is one of NFT project that make use of Binance chain to give out NFTs and subsequent "name rockets" tokens. The project make used kf the latest trends in the combination of algorithm generation and vector art. Every customer can obtain their own moon rocket picture after the initial selling of the digital artwork. The Lil moon Rockets uses its own "blind auction" model to keep project manager and early competitors from buying the most desirable artwork first. At the completion of the smart contract, most artwork will be revealed. The best part is that owners can co-create uniqueness by renaming the artworks with full ownership, and the first collectible with determined consumer trait that are being offered in victor graphics.
Every LiL Moon Rocket has over 10 unique traits. And each of the 13337 NFTs is therefore unique. And as a user you help make the artwork even more unique as you will be able to give it your artwork(s) a name using the NYR tokens which come with each LiL Moon Rocket.
It is what the great HashMasks calls the "Next Generation of Digital Art Collectibles" and LiL Moon Rockets takes pride into adopting this uniquest of all traits: naming the artwork.
| Ownership | Scalable Victor | Participation |
| --- | --- | --- |
| Ownership involves holding the NFT. And also commercial usage. | It is the first collectible with consumer determined traits and also offered in victor graphics | It co-create uniqueness through artwork |
Conclusion:
My gratitude goes professor @levycore for his wonderful lesson that I have read and understand about NFTs.