Security, Utility y Equity Token | season 2 week 2 | HOMEWORK for PELON53 By @g0h4mroot
Security, Utility y Equity Token | season 2 week 2 | HOMEWORK for PELON53 By @g0h4mroot.
Greetings professor, I introduce myself, this is my second week in the cryptoacademy, I am new in your class and in the world of cryptos, I hope that my homework is to your liking my name is @g0h4mroot...
     In this class we will read about what tokens are, their types, how they work and the comparison between them.
Tokens, unlike cryptocurrencies, need a third-party platform to operate, there are several platforms such as the ERC of ethereum and TRC of TRX (TRON) to name a few.
Among the tokens there are 3 types which are:
Security token
Equity token
Utility token.




SECURITY TOKEN
     The security token is like a fusion between a business share and a crypto one, with the difference that they are cheaper than normal shares, they are mixed with financial values ​​and have the protection, technology and security of the blockchain.
We can think as if it were a direct action, but in this case digital, which brings us endless benefits that allow us to reduce time and costs; for this purpose the security token is created.
Its security token value comes from tangible assets that can be traded and that are regulated.
As an example of a security token we have:
tZERO.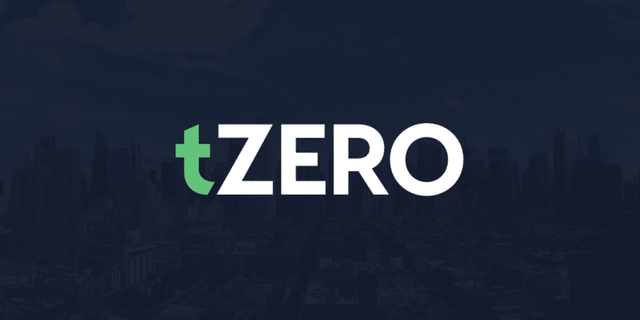 but how will we know that it is a security token? It's simple, we just have to use Howey's method, it consists of doing a four-point study to be able to verify exactly if it is a security token or not!


We start with howey's proof:
is there an investment of money? if its founder OVERSOCK, I believe t0, with the intention of improving liquidity related problems in the blockchain.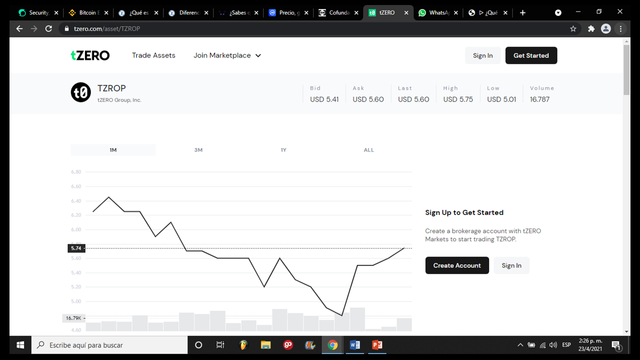 is there an expectation of profit? the platform brings together companies that are willing to improve their efficiency of accounting records and interested in receiving the reimbursement in tokens that represent cost savings.

the investment of money is in a common company? was created as a subsidiary for OVERSTOCK.

Any benefits come from the efforts of a promoter or a third party? the giant teamed up with several traditional companies to launch its own crypto.
If a token meets these 4 requirements we can say that we are officially facing a security token!
the TZrop.
is a security token launched on the market in late 2017 by OVERSTOCK, a retail e-commerce giant, introduced their coin to the market through an ICO, they claim that their goal is to integrate all accounting records on the blockchain to increase transparency and the efficiency of it.
Being a security token has the regulation of the SEC, OVERSTOCK made In December 2016, the first digital security registered by the SEC in the world, and the preferred shares Blockchain Voting Series A (OSTKP), using technology developed by tZERO.
The new OSTKO Series A-1 Digital Preferred Shares were issued in exchange for the OSTKP Series A Digital Preferred Shares, which will be withdrawn after these conversions and entered 2019 to be listed live on the PRO Securities ATS
UTILITY TOKEN
     The utility token unlike others, its value is highly speculative, and they are used as a coupon to access a service within the company that issues them, the token is like the payment for the exchange of the service said company provides or will provide. It is not regulated in any way, and they do not provide participation or voting power within the company or services provided within it.
WOZX
is a utility token.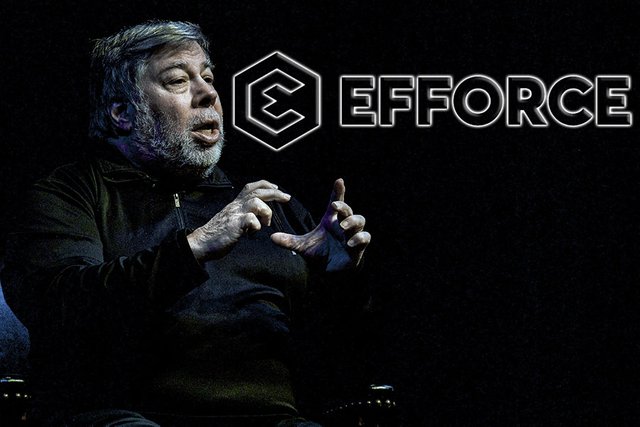 Little is known about the efforce project created by Steve Wozniak since the project has been silent since its inception in 2018 and it was not until December 3, 2020 that it was launched on the market in HBTC and was included the following week in Bithumb Global .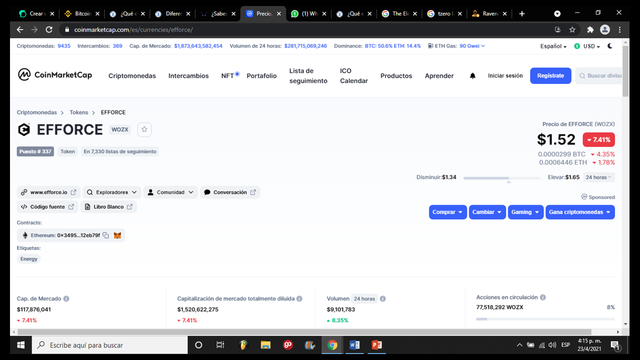 efforce is a blockchain-based and decentralized platform where you can exchange tokenized energy, the company has a smart meter that calculates energy savings and converts it into credits and these credits are saved for use or subsequent sale, which can also be converted into money fiduciary obviously.
EQUITY TOKEN
     It is really a share of a company in digital, that means that the amount of equity tokens that we have is really equivalent to the number of shares or participation in a company, the only difference between the equity token and a share is; that the action is registered in the chamber of commerce of the country where it is issued, while the equity token is registered in the blockchain, these can be expressed in:
Actions
Futures
Option Contracts
Tokenized Real Estate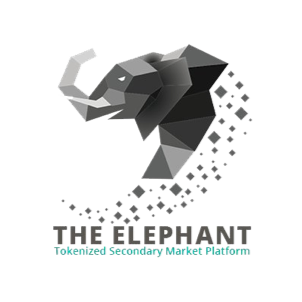 The elephant has 12 employees and more than 25 registered companies with an investment of more than 200 million dollars,
Its objective is to improve liquidity for shareholders who do not have liquidity or have very little availability. Tokenizing previously illiquid assets increases the market value by 30% -40% as illiquidity costs disappear.
Cc: -
@steemitblog
@pelon53