Daily analysis (TA) :Bitcoin Forming A Rising Wedge Bearish sign🙄
Daily analysis (TA) :Bitcoin Forming A Rising Wedge Bearish sign🙄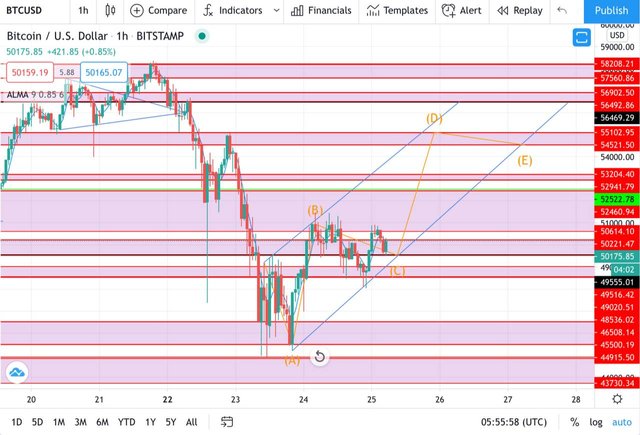 BTC make a correction After the Big downside and Broke The Support area (50220$-49515$) and bounce in the support area (49015$-48535$).
Bitcoin fail to broke the Resistance Area (50615$-52460$), if BTC submit this resistance it will be able to scale into(52940$-53200$)--(54520$-55100$) Resistance Areas For Accomplish the rising wedge Formation.
If BTC hit the support level (49020$-48540$) might lead the price towards (46510$-45500$) important support level.
Hourly MACD – The MACD is in the bearish zone.
Hourly RSI (Relative Strength Index) – The RSI for BTC/USD is Above The 50 level.
Please Follow Me For More Daily Tachnical Analysis and dont forget the vote if you like it, enjoy!
Write your predictions 📝 in the comment below⬇️