What Is Polkadot⭕Network?
What Is Polkadot⭕Network?
Polkadot is a heterogeneous multi-chain interchange and translation architecture which enables customised side-chains to connect with public blockchains.
The protocol was created by the Ethereum co-founder Gavin Wood.
True interoperability
Polkadot enables cross-blockchain transfers of any type of data or asset, not just tokens. Connecting to Polkadot gives you the ability to interoperate with a wide variety of blockchains in the Polkadot network.
Polkadot is live⭕
Polkadot development is on track to deliver the most robust platform for security, scalability and innovation.
Economic & transactional scalability
Polkadot provides unprecedented economic scalability by enabling a common set of validators to secure multiple blockchains. Polkadot provides transactional scalability by spreading transactions across multiple parallel blockchains.
Easy blockchain innovation
Create a custom blockchain in minutes using the Substrate framework. Connect your chain to Polkadot and get interoperability and security from day one. This ease of development helps Polkadot's network grow.
Forkless and future-proof
Polkadot can upgrade without hard forks to integrate new features or fix bugs. This capability enables Polkadot to easily adapt to changes and upgrade itself as better technologies become available.
Security for everyone
Polkadot's novel data availability and validity scheme allows chains to interact with each other in a meaningful way. Chains remain independent in their governance, but united in their security.
User-driven network governance
Polkadot has a sophisticated governance system where all stakeholders have a voice. Upgrades to the network are coordinated on-chain and enacted autonomously, ensuring that Polkadot's development reflects the values of the community and avoids stagnation.
History:
Polkadot founder Gavin Wood
Gavin Wood, Thiel Fellow Robert Habermeier and Peter Czaban are the co-founders of Polkadot. Gavin Wood was previously the Chief Technology Officer and is co-founder of the Ethereum Project.
While developing Ethereum and developing the new Ethereum 2.0 specification that would include sharding, Dr. Wood and his team began pondering the sharding hurdles a blockchain would face. From initial conception to a white paper, it took him about four months to come up with a vision for a heterogeneous multi-chain framework, the Polkadot Protocol. Wood released the Polkadot white paper[2] on November 14, 2016.
The technology surrounding Polkadot is set to help support the decentralization of the web, a concept pioneered by Dr. Wood and aptly coined 'Web 3.0'. The subsequent innovations that followed Polkadot were Substrate, a framework to efficiently build your own blockchains; and the "canary" Kusama network that is independent of Polkadot but runs on early, unaudited versions of the same software as a proving ground for bleeding-edge technology.
CrowdfundingEdit
Polkadot's first token sale closed on October 27, 2017 raising a total of 485,331 ETH (Ether, the currency of the Ethereum blockchain)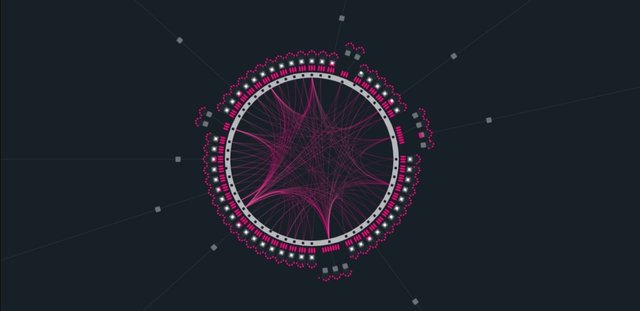 Please Follow Me For More Daily Tachnical Analysis and dont forget the vote if you like it, enjoy!
Write your predictions 📝 in the comment below⬇️