Crypto Academy Week 3 Homework Post for [@yohan2on]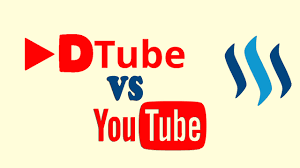 Imagen creada por @jonesteemit Source

Hola feliz dia a todos y al profezor
@yohan2on
esta es mi tarea de la semana 3 la cual consite en una comparacion a profundidad entre una app centralizada y las grandes diferencias con una descentralizada.
Podemos decir que una app centralizada es una app privativa en la cual para tener un acceso a todas las funciones basicas es necesario pagar una comision o una mensualidad este tipo de aplicaciones se apropian tambien de tu contenido creado, y se apropia de todos los derechos, centralizando asi todo la influencia y control sobre todo esos articulos o archivos multimedia que existen en su ecosistema. Por otra parte una app descentralizada es completamente libre de controles y las regulaciones las hacen los mismos usuarios hay casos donde los mismos usuarios hacen funcion de filtro para que nadie incumpla con las leyes.
Hello, happy day to everyone and to the teacher @ yohan2on this is my task for week 3 which consists of an in-depth comparison between a centralized app and the great differences with a decentralized one.
We can say that a centralized app is a proprietary app in which to have access to all the basic functions it is necessary to pay a commission or a monthly fee, this type of application also appropriates your created content, and appropriates all rights, thus centralizing all the influence and control over all those articles or multimedia files that exist in its ecosystem. On the other hand, a decentralized app is completely free of controls and regulations are made by the users themselves, there are cases where the same users act as a filter so that no one violates the laws.
In this article I intend to compare two webapps such as D.tube and the famous YouTube, their advantages and disadvantages and a very crude little conclusion of the reality of the world where we live. let's get started.
En este articulo pretendo comparar dos webapps como son D.tube y el famoso youtube sus ventajas y desventajas y una pequeña conclucion muy cruda de la realidad del mundo donde vivimos. comencemos .
In this article I intend to compare two webapps such as D.tube and the famous YouTube, their advantages and disadvantages and a very crude little conclusion of the reality of the world where we live. let's get started.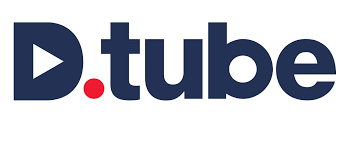 Source
D.tube
Ventajas:
Es libre: Para nadie es un secreto que esta plataforma es nueva, e intenta plantarle cara a las web privativas que te regulan de principio a fin y deciden que contenido es relevante y cual no.

El dinero ganado es tuyo y no de una empresa externa: La mayoria de las webs de este estilo controlan el flujo de recompenzas obtenidas y las retienen limitando el acceso a ellas e imponiendo limites inalcanzables para los usuarios nuevos

El contenido es filtrado por los usuarios: A diferencia de las otras webs de este estilo el contenido es filtrado y votado por los mismos usuarios asi que si subes algo que no es aceptado muchos lo van a desaprobar y no solo una persona arbitraria que no entiende razones.

No hay un ente regulativo que te prohibe publicar cosas: Como lo mencionen en el punto anterior no existe un ente que te diga que publicar y eliminar contenido que generes si tocas sus interezes, algo que no pasa en una red decentralizada donde todos somos beneficiados

No tiene publicidad invasiva: las webs privaddas invaden el disfrute multimedia con publicidad antes dentro y luego del video, algo que aleja mucho a los usuarios y lo pienzan dos veces antes de usar la plataforma , algo que no ocurre en d.tube ya que no posee ningun tipo de publicidad.

Servidores rapidos: Debido a su baja demanda por ahora su velocidad es superior a cualquier otro en su estilo ya que es un sistema nuevo.
Desventajas
Es una plataforma nueva por ende pocos la conocen

seguramente no soporte una cantidad alta de usuarios por ser nueva en la red

No tiene contratos con grandes disqueras para poder escuchar musica comercial, aunque sea una plataforma libre se necesitan derechos para poder reproducir musica comercial que , aunque no nos guste es fundamental para que una web de este estilo triunfe.

El diseño es novedos por lo tanto confuzo para los nuevos usuarios.
Advantage:
It's free: It is no secret to anyone that this platform is new, and it tries to stand up to the proprietary websites that regulate you from start to finish and decide which content is relevant and which is not.
The money earned is yours and not from an external company: Most of the websites of this style control the flow of rewards obtained and retain them by limiting access to them and imposing unattainable limits for new users
The content is filtered by users: Unlike the other websites of this style, the content is filtered and voted by the same users so if you upload something that is not accepted, many will disapprove it and not just an arbitrary person who does not understands reasons.
There is no regulatory entity that prohibits you from publishing things: As mentioned in the previous point, there is no entity that tells you to publish and eliminate content that you generate if you touch their interests, something that does not happen in a decentralized network where we are all benefited
It does not have invasive advertising: private websites invade the multimedia enjoyment with advertising before inside and after the video, something that drives users away a lot and they think twice before using the platform, something that does not happen in d.tube since does not have any type of advertising.
Fast servers: Due to its low demand for now, its speed is higher than any other in its style since it is a new system.
Disadvantages
It is a new platform therefore few know it
surely it does not support a high number of users because it is new to the network
It does not have contracts with major record labels to be able to listen to commercial music, although it is a free platform, rights are needed to be able to reproduce commercial music that, even if we do not like it, is essential for a website of this style to succeed.
The design is novel therefore confusing for new users.
Youtube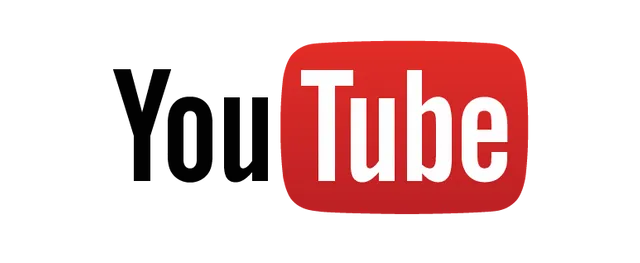 Source
Ventajas
Contrato con grandes empresas discograficas y filmatograficas para poder tener material exclusivo.

Enorme cantidad de usuarios a nivel mundial, para nadie es un secreto que es la mas famosa de todas.

Encuentras casi cualquier cosa que busques.

Servidor de streaming

Años de experiencia.
Desventajas
Lo mas importante publicidad invasiva, es horrible ver un video en esta plataforma , si no es musica arabe latina, si no aparece un producto horrible por todos lados.

Muchas empresas decidiendo que quieres ver. y sugiriendote cosas que no te gustan

El dinero de los creadores de contenido estan amarrados hasta que no logres un minimo para el retiro , y el minimo requerido es alto para los nuevos usuarios, muchos nunca llegan a cobrar.

No puedes descargar los videos

Los videos son propiedad de youtube asi lo hayas subido y creado tu.

Cada acctualizacion es mas horrible que la anterior.
Gracias por leer mi post.
Advantage
Contract with large record and film companies to have exclusive material.
Huge number of users worldwide, it is no secret to anyone that it is the most famous of all.
You find almost anything you are looking for.
Disadvantages
Most importantly, invasive advertising, it is horrible to see a video on this platform, if it is not Latin Arabic music, if a horrible product does not appear everywhere.
Many companies deciding what you want to see. and suggesting things you don't like
The money of the content creators is tied up until you achieve a minimum for withdrawal, and the minimum required is high for new users, many never get paid.
You cannot download the videos
The videos are owned by YouTube even if you have uploaded and created them.
Each update is more horrible than the last.
Thanks for reading my post.