You are viewing a single comment's thread from:
RE: sorry wrong
Hello dear sir, you have made wrong allegations. Please check my post again. I have made no plagiarism in this content. For my convience I have checked it through the plagiarism checker.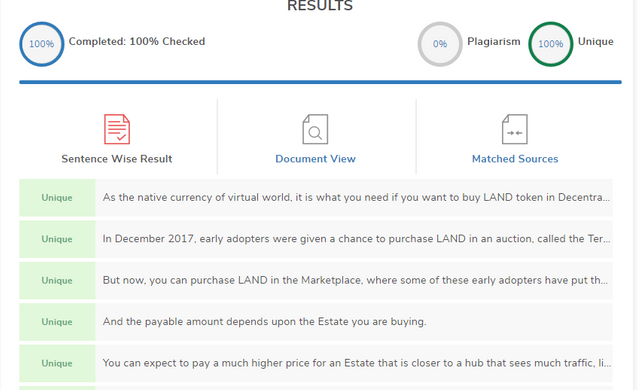 Please check this out again with attention before taking any action.
Moreover, the link which you have provided is also not showing any plagiarized content. So it is ahumble request to you to check once again.
Mentioning @levycore and @alphafx here. Please check this again.
thanks