Steemit Crypto Academy -| My Application as a Professor for CryptoAcademy |
---
Steemit Crypto Academy
Looking for more Professors
---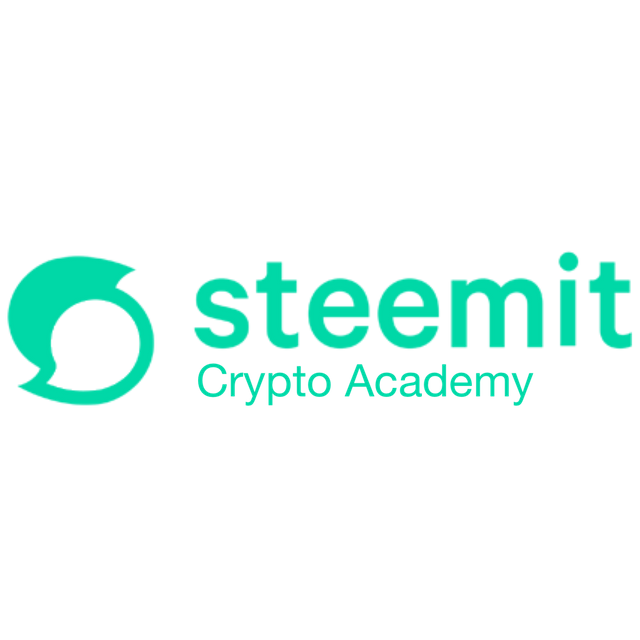 Greetings to everyone and to the [steemit] team (https://steemit.com/@steemitblog), My name is Alfredo Torrealba I am 33 years old, I am from Venezuela and I came to steemit looking for a programming tutorial, I have been on steemit a little more than 2 months, since I am on this platform I began to investigate everything about it like any new person, in a short time I was teaching people how it works and looking for new users.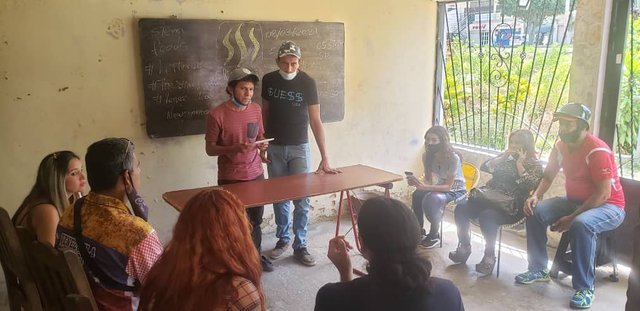 About
As I mentioned before, I came to steemit looking for a programming tutorial, I was developing a commercial game and was fine-tuning details, until I came across a steemit publication, and since then I stayed in it, looking for more users who are mostly known and others not so much, the experience in steemit has been rewarding, many people have no idea of ​​the potential that this project can have. And seeing how it grows every day is the best thing that can happen.
I have more than 6 years of experience with cryptocurrencies, I was dedicated to trading one developed here in Venezuela called Bolivarcoin, all this happened before the crisis in my country grew more and more, to the point that I had to abandon my hobby that was buy and sell coins and work in the capital of the country, After the pandemic all jobs closed, nobody could leave their house and that is when I decided to develop my software, when steemit luckily entered and thanks to steemit I have returned to my hobby and It goes very well. It should be noted that this social network has been a great help to many people from various countries who are currently in crisis, that is why I am eternally grateful to this team and my best way to return their help is by searching for new users and teaching them.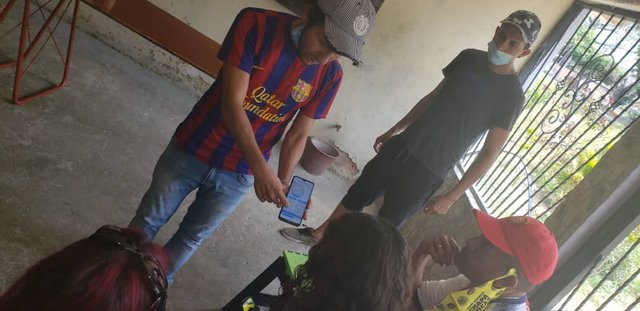 ---
Description of why you think you would be suitable to become a Steemit Crypto Professor
---
First of all I feel the need for Latin America to have a representative in this community as a teacher, I have seen countless tasks with low scores due to a bad translation, even my own tasks, it is true that if you want to participate in this community you must At least have basic knowledge of this language but I feel that it would be easier if Latin America has its representative who is aware of the language barrier.

I have dedicated myself to teaching new users and I know exactly what their doubts are, especially on the subject of cryptocurrencies, at this point I stop and ask myself a question. How do we massify the use of cryptocurrencies if we teach pure technical things? That is why my proposal of classes and tasks will be especially for people who do not have knowledge of cryptocurrencies.

I have the time necessary to review each of the tasks since I am at home 24 hours a day, I am a person who does not go out much, and if we think about it it is an advantage many teachers in the academy surely have an additional job and are They are absent for days that will not happen with me.
---
Cryptocurrency course from 0 to 100 in 5 weeks by @torrealba2719
---
As I mentioned before, this course will be specially created for people who do not have knowledge of both steemit and cryptocurrencies, in order to mass its use, I am aware that there is a community for new users to steemit but there are no classes anywhere, there are only tasks that are they solve and nobody explains anything to these users.
Sumary
Week 1
What are cryptocurrencies?
1 - What is a blockchain and how does it work.
2 - What is a token and what are smart contracts
3 - What is a genesis block
4- Differences between Bitcoin and Ethereum
Week 2
What are markets?
1- How to deposit in an exchange
2- How the sales and purchase orders work
3- How to invest in a cryptocurrency
4- How to protect your earnings in a stable coin
Week 3
How is a coin mined?
1- What is mining a cryptocurrency.
2- Rewards and mining power.
3- Mining in the cloud
4- Profitability of mining crypto assets
5- Mining equipment and performance.
Week 4
Current uses of cryptocurrencies.
1- Government projects with cryptocurrencies
2- Adaptation of cryptocurrencies as national currencies.
3- Salaries in cryptocurrencies myth or near reality.
4- Massification of cryptocurrencies, good or bad?
Week 5
Trading and more Trading
1 - What is a currency in alsa
2 - What is a currency in decline
3 - What is a resistor
4 - How to analyze new markets
5 - What to do when a currency falls in price after an investment
6- What to do when a coin rises in price after leaving the game.
Post regarding teaching
I will leave a series of posts from me, as from my students to whom I teach. I hope you like it, greetings.
---
Mayerlin Pariata Perfil
Adrian Cabrera Perfil
Edwar Torres Perfil
---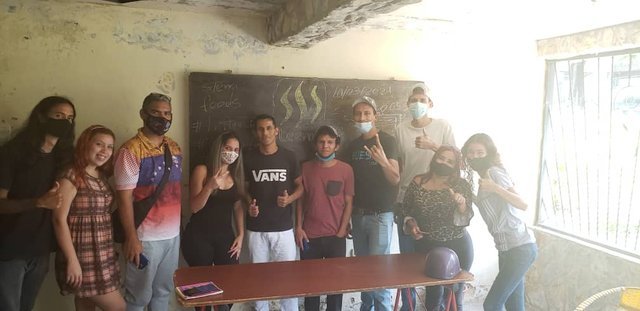 Alfredo Torrealba Perfil
Alfredo Torrealba Perfil
Alfredo Torrealba Perfil
---
I say goodbye to everyone, hoping that my proposal is pleasant, thank you for creating this space, I am eternally grateful and my students too.
Information is free, massification is a right