Homework Task 3 @besticofinder
Hello everyone, today I am doing my homework from the professor @besticofinder on the topic Homework Task 3: How to spot trade ? Everything a beginner need to know ... .
So, let's begin.
The first thing I want to tell you is what the spot market is.
The spot market is where exchanges take place instantly. In this photo we can see the prices.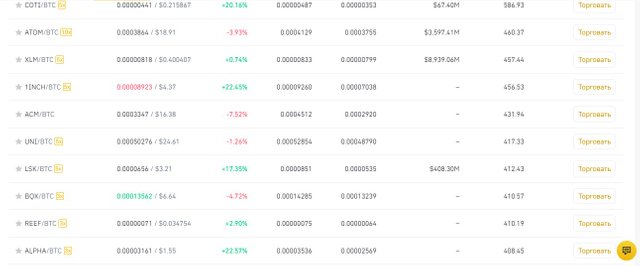 https://www.binance.com
It is important to know that the spot markets, whatever happens, work around the clock and seven days a week, so that your money can be withdrawn at any time.
Let's head over to the Binance exchange and move on to the ATOM / BTC trading pair.
In this screenshot, we can see a column called "order book". Here we see buy / sell requests.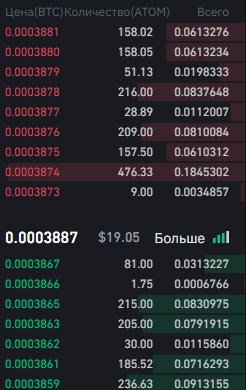 https://www.binance.com
In this screenshot, we see a graph that shows us the change in Atom compared to Bitcoin. The main differences in the spot market are that when you place an order to buy or sell cryptocurrency, it is executed instantly.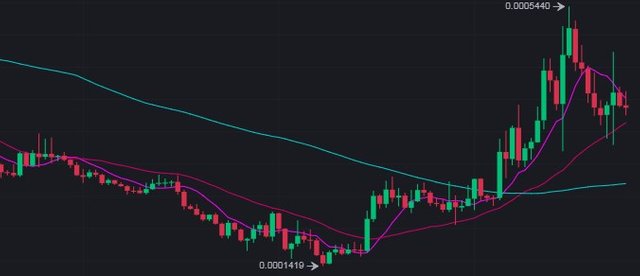 https://www.binance.com
The orders that are on the bottom (green) are orders to buy Atom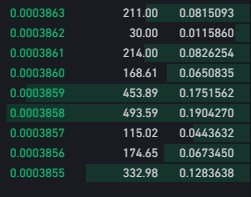 https://www.binance.com
And the orders that are on top (red) are orders to sell bitcoin.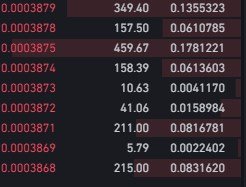 https://www.binance.com
Having also studied all the forums on the Internet, I found out that there is margin trading, it is also called margin, or leveraged trading, this is when you borrow bitcoin. To increase your profits. I didn't quite understand at the beginning, but then it dawned on me.
Take real estate for example. You have an insight that after the new year it will grow very much in price. But you only have money for one apartment.
You go to the bank and take money for two more apartments. After real estate prices jump, you sell all the apartments and pay the debt to the bank. Congratulations, you're in the black.
But trade can both bring you money and take it from you, so be careful! All good!