Crypto Academy Week 5 Homework Post for [Professor @besticofinder]
Hello Friends!
Today I am here to complete Crypto Academy Week 5 Homework. Thanks to professor @besticofinder for all the efforts taken to make lessons understandable for crypto beginners. These lessons are very helpful and there is so much that I learned in these few days.
If there is anyone who missed this week's lesson here is the link - 5. Introduction to Cryptocurrency Mining-Part 2 | Steemit Crypto Academy | Lesson 5
---
This week's task:
You need to do your own research and create an article discussing the following topics,
(1) What is Cloud Mining?
(2) What are the best cloud mining platforms?
(3) Discuss the advantages and disadvantages of cloud mining?
---


Photo Source
As you know crypto mining is not for everyone. A crypto miner needs to have a high-tech and highly expensive processing capacity to keep up with the level of mining. Due to the cost of setting up, most of the miners these days tend to look for easy ways of mining.
Cloud mining is the easiest way to start off mining. Cloud mining allows the users to lease or purchase hash power from a central body that owns or manages mining farms. Users can log into a mining platform easily and pay an initial fee for the hash rate purchased. Unlike the regular way of mining, investing in a cloud mining platform is much more cost-efficient than purchasing rigs. Even if you have hashing power, the potential of earning a reward is quite low. As the difficulty of mining increases when a new mining network joins with more hashing power and high-tech mining equipment.
The cloud mining strategy is simple and fast, these platforms rent out the mining hardware which can provide the desired hash rate at a certain market value. these platforms can repay the initial hardware investment in a very short period rather than directly mining using your own rig.
Not just the setup cost it also eliminates other overheads such as electricity and maintenance.
source
Get to know more about cloud mining and how to cloud mine
---


Photo Source
When choosing a cloud mining platform there are certain things to consider.
Reputation and price are very important when choosing a cloud mining platform. You need to make sure that the service is hassle-free and the price is reasonable. The price of these platforms depends on what equipment you are purchasing and how many. The price will be decided accordingly and normally it would be around $10 - 20 per month. You can read the reviews of each platform hashing contract and decide.
I will list best 3 cloud mining platforms:
1) Hashing24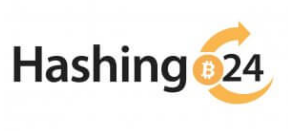 https://hashing24.com/
Hashing24 is a cloud mining company established in 2012. The data centers of this cloud mining company are located in Georgia and Iceland. They use the most modern and efficient hardware to serve their users. They ensure to provide 100% uptime service to their users without causing any downtime errors which makes the users unhappy.
Hashing24 is a highly recommended service among cloud mining users. They keep their users informed about fees and other ROI calculations beforehand.
---
2) Hashflare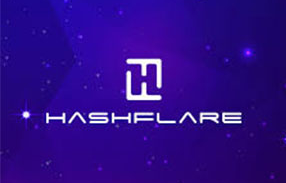 https://hashflare.io/
Hashflare cloud mining company has been providing its service since 2014. Hashflare offers a customizable pool mining solution where customers can choose which pool they need to mine to get the most income. All transactions are transparent between the customer and the company. Users can always keep track of the amount which they have actually made including the fees and commissions.
They also have two types of mining - Scrypt and SHA-256. Users are able to get their first payout within 24 hours and can watch their ROI within a short period of time. Hashflare is one of the commonly used cloud mining platforms.
---
3) Genesis Mining

https://www.genesis-mining.com/
It is the largest and oldest bitcoin mining company with lots of experience in the field of cloud mining. Users can allocate their hashing power to mine different cryptocurrencies such as Bitcoin, Ethereum, Zcash, Litecoin, Dash, and Monero. This will reduce the risk of investment and users can make the most out of this amazing mining platform.
Genesis mining offers various pricing packages based on their user's interest in mining coins and the required hashing power. The only drawback of this mining company is it's expensive compared to other platforms in the field. But the experience and support worth the cost.


Photo Source
| Advantages | Disadvantages |
| --- | --- |
| No need of purchasing expensive equipment. The startup cost is affordable as the users will only need to pay a fee for the service | High risk of scams, there are many cloud mining services which makes it hard for the users to find a trustable service provider |
| No need for technical knowledge. Anybody can start mining easily | Cloud mining is centralized platforms where service providers make all the decisions. There is no chance for miners to make decisions. |
| The devices are kept in a suitable place where there are proper ventilation and cooling systems, therefore the users do not have to keep devices at home which is noisy and hot and consumes high domestic electricity | Return on investment can be lower depending on the situation. |
| Can quit whenever needed if the mining is unprofitable, no stress of huge investments | Users have to make extensive research to choose cloud mining contract which can rely on. Service providers can be closed anytime if the price of bitcoin is decreasing. |
---
I have answered all questions as per my understanding of this week's lesson. Looking forward to next week's lesson. Thanks for reading!
Mentioning respected @steemcurator01 & @steemcurator02
#cryptoacademy #besticofinder-week5 #srilanka #steemexclusive #steemitblog