Homework - Task 2 | A Begginers Guide To Set up Crypto Currency Exchange
Hello Friends!
I'm here to complete the homework task provided by @besticofinder in the lesson Topic 2: How to set up a trading account in a Cryptocurrency Exchange. You too can join by learning and understanding the topic. And submit your homework before 21/02/2021.
---
When selecting a cryptocurrency exchange there are three major points which I look for:
Security when trading
I choose Poloniex as it provides the best trading experience. In terms of security there is nothing that you need to be afraid of as the platform is constantly monitored to check any usual activity. There are three levels of verification process therefor the security when trading with Poloniex is high.

Userfriendly
As you are aware they provide large trading screens which makes it a userfiendly platform for its traders.

Trading fees
When comparing with other crypto exchanges Poloniex provides the lowest trading fees. They follow the standard maker- taker model fees schedule when trading.
Poloniex provides everything which I look for when trading, Then I go ahead setting up my account. Let's check how it is done.


source
---
How to Sign up in Poloniex?
This will get you to the startup page as shown in below image. You can click on sign up or enter your mail to get started.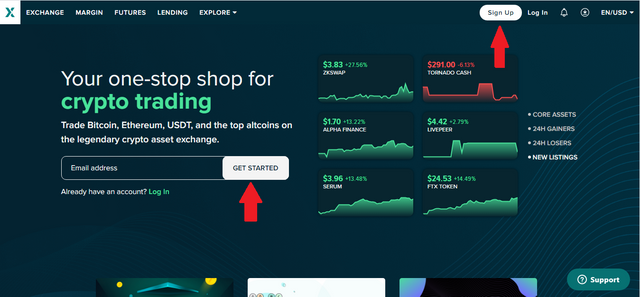 source
Enter E-mail address and set password.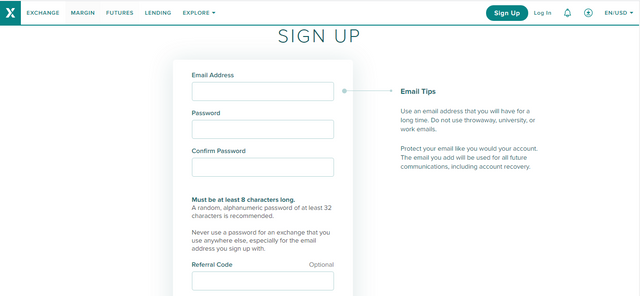 source
Scroll down and add referral code (That is Optional) If you are invited by a friend you can add their code. Then proceed clicking on Sign up.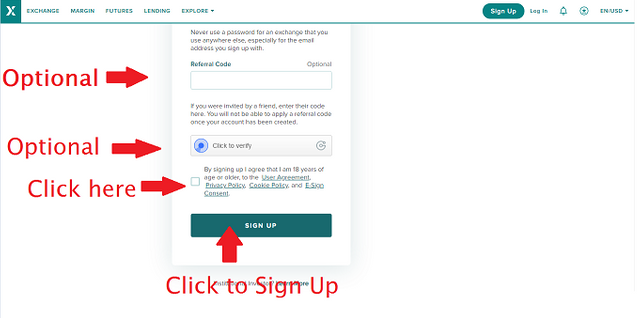 source
You will get access to a page like this.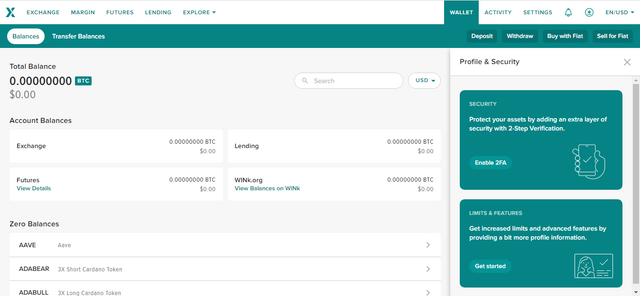 source
---
How to add security?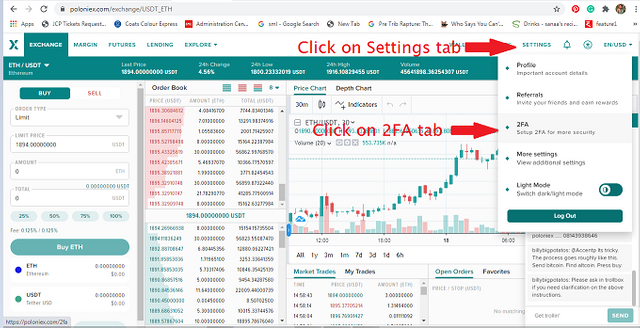 source
To enable 2FA authentication add below details: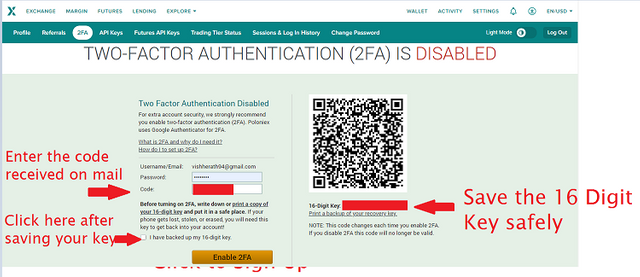 source
---
How to add Verfication details?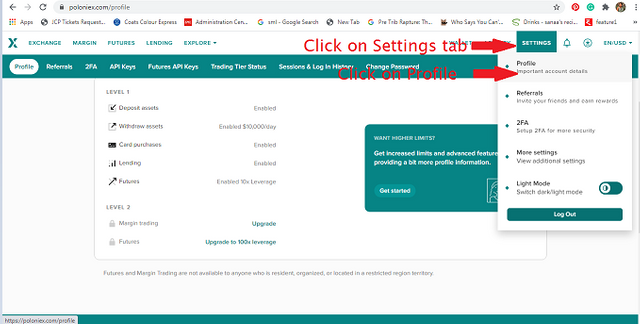 source
When you Sign up to Poloniex, You have already verified level 1.

And have below limits and features when trading.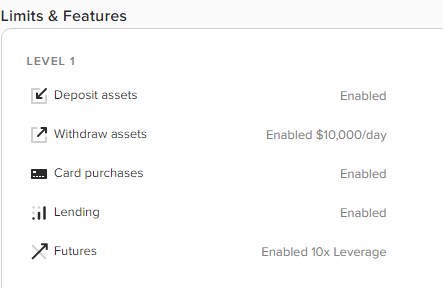 source
If you need to expand your limits and have more features you can upgrade by getting verified level 2.
Add below details to verify identity - And click on Submit.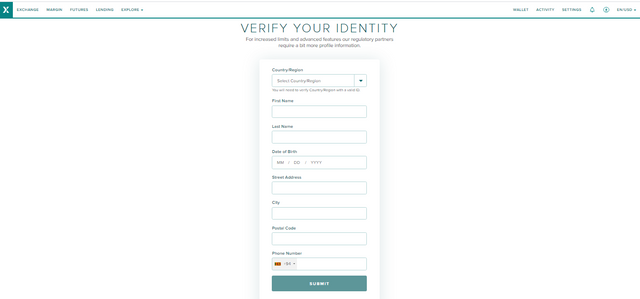 source
Then Click on start tab to get your ID ready

source
Click on Passport or Driver's License to select on ID type


source
Submit a photo of your passport or driver's License and follow the guidelines to submit photo. Then your level to verification process is over.


source
---
How to deposit and withdraw funds?
Procedure to deposit funds:
On the top right corner you will see the wallet tab, Click on it to get access to deposit and withdraw funds.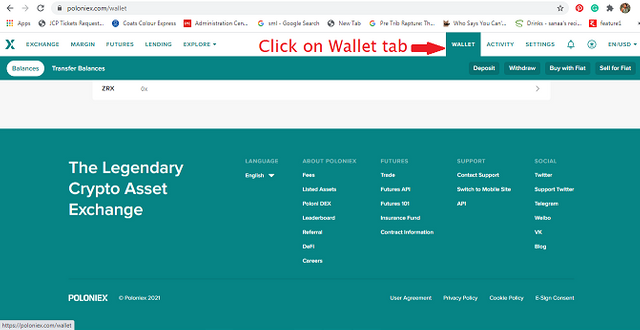 source
Below Wallet tab you will find deposit, withdraw, buy with Fiat, and Sell for Fiat tabs.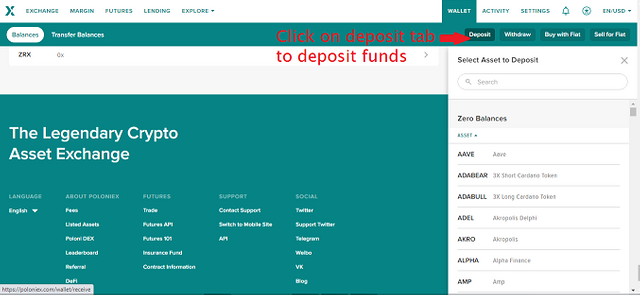 source
In the search bar enter the name of currency to find easily.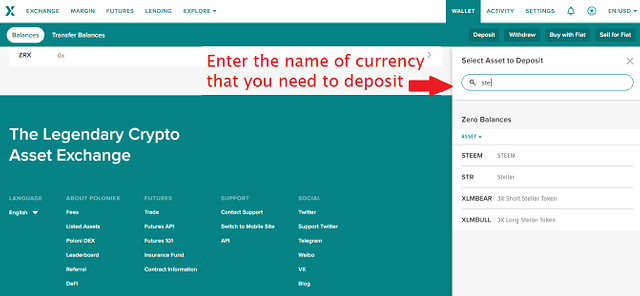 source
After selecting the type of currency, You will see a QR Code along with an address. To complete the transaction scan or copy the QR Code and the address to your origin wallet.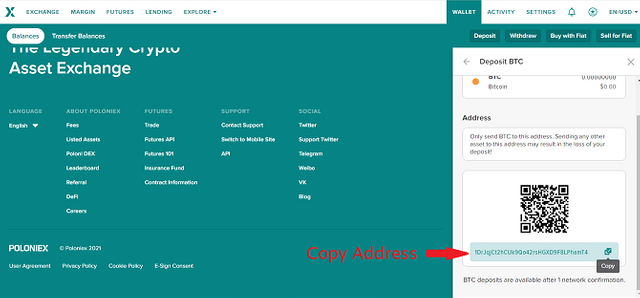 source
It will take some time to process your transaction depending on the type of currency you select and the stability of network, it may also vary for several other factors. You will receive below notification once completed.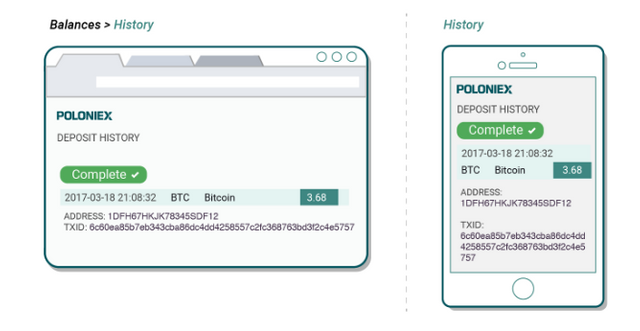 source
Procedure to withdraw funds:
Click on the tab beside deposit to withdraw funds.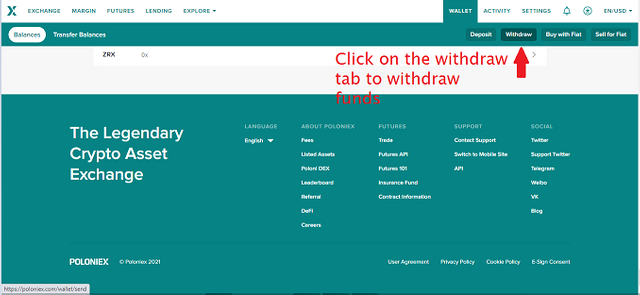 source
Same like deposit, you can select the type of currency. Then a QR code will appear along with an address. To complete the transaction scan or copy the QR Code and the address to your origin wallet.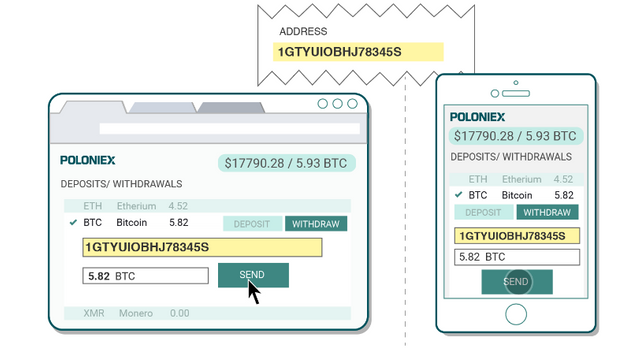 source
To process your transaction you will receive an Email confirmation. Remember if you haven't enable two factor authentication you will receive a mail confirmation to complete the transaction. Traders who have enable two factor authentication will not receive mail confirmation.

You can check withdrawal history to get transaction details.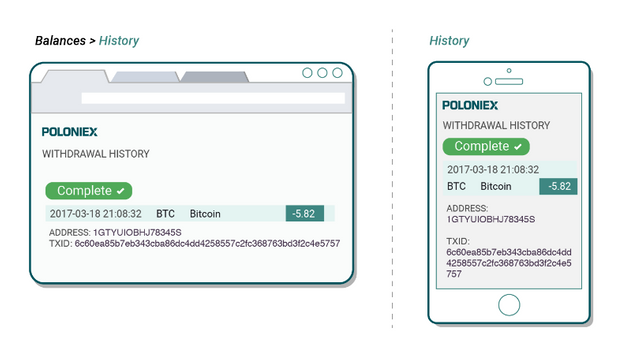 source
---
Hope my topic 2 homework - guide will help you when using Polonix as your cryptocurrency exchange. Thanks to the professor @besticofinder for the guidance.
Thanks for reading!
Thank you to @steemcurator01 & @steemcurator02 for the support.