Steemit Crypto Academy |Season 3 week 6 - Crypto Scams and how to avoid them
The Crypto world has grown exponentially over the years courtesy of the many exciting income-generating opportunities it offers to many people globally. Many are excitedly joining the Crypto train daily as investors and traders.
However, Cryptocurrency is still an emerging financial system that is not only highly rewarding but also highly risky in terms of volatility in the Crypto Market and the plague of bad actors/scammers/thieves that work 24/7 attacking both the Crypto experts and the newbies in the Crypto space. In this world, wherever there is something profitable, there will always be thieves/scammers who seek to game the system and gain money the easiest way by "scam or fraud" practices.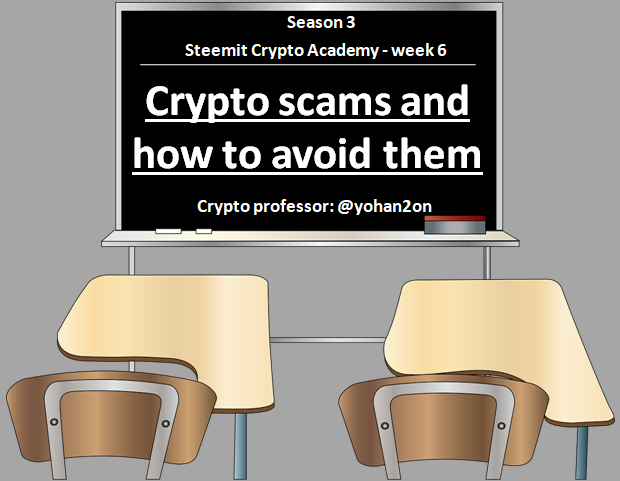 Background image:Pixabay
It's so unfortunate that many people have lost their life savings and investments in Cryptocurrency scams after having fallen victim to the various forms of Crypto scams. It's therefore important for all Crypto enthusiasts to learn about such a risk and plague of Crypto scams so that they can be in a position to invest wisely as they secure their funds in this potential and evolving financial system.
The following are the different forms of Crypto scams with a way to avoid them.
---
Forms of Crypto scams
---
Imposter websites/phishing sites
Scammers create fake websites/phishing sites. These nearly look the same as the original exchange websites. These play around with the URL of the original exchange website. For instance, where there is supposed to be a letter (O), they replace it with the digit zero (0). That slight change becomes very hard to notice by the users hence an easy fall in a trap of entering their private credentials (keys and passwords) on a wrong duplicated site ending up losing all their Crypto funds to the scammers behind that phishing site.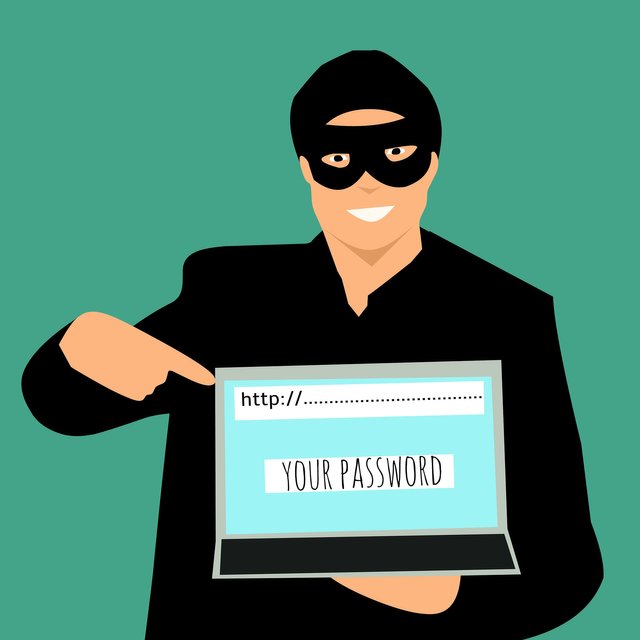 Image source:Pixabay
Such phishing sites can be avoided, by users paying close attention to the URL of the Exchange. Exchanges such as Huobi are doing well in keeping their users alert by always reminding them to cross-examine their original exchange URL. Every valid and secure URL should have a small padlock icon at the start of that site link. Invalid and insecure URLs will always be without that small padlock icon. Therefore, a user should take note of that to avoid falling victim to the many Crypto scam phishing sites.
Email scams
Scammers send emails to some targeted users of the original exchange, impersonating and claiming to be sent from the original exchange. Such emails contain phishing links leading to their scam duplicated exchange site. A user ought to cross-examine the information in that email to see whether it's authentic. If you suspect anything fishy in the email sent to you, immediately contact the online customer support for the exchange to confirm its authenticity.
Fake apps
Users should be aware of fake crypto wallets and Exchange apps running on the Google play store. According to the Bitcoin.com article over 10,000 people have downloaded fake crypto wallets and exchange apps on the Google play store. These fake apps are created by scammers to take advantage of those with no knowledge of the original official Crypto exchange wallet applications.
Though the Google team labours to delete such fake apps, they eventually pop up again and again. Therefore, people should learn about and download the official exchange wallets from the link provided on the official website of the exchange to avoid falling victim to the many fake apps in the Google play store.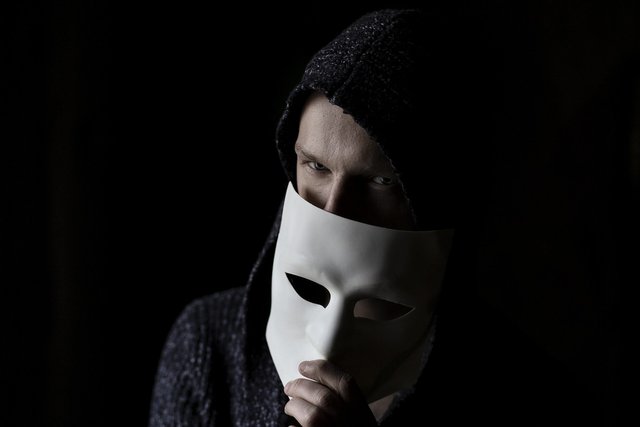 Image source:Pixabay
Social media scams
Scammers sometimes use accounts of popular crypto influencers to lure the public into participating in fake ICOs. You should note that such social media accounts can be hacked by these bad actors which are then used to spread fake crypto-related news directed towards robbing Crypto investors' funds.
Business/investment opportunity scams
You should be aware of scam Crypto projects that operate on a Ponzi scheme. These make unrealistic promises of high returns to investors by luring them to purchase a particular package or some Crypto tokens. They also package their scam crypto project with job opportunities for investors to lure them to invest money in their System and once the money has been invested in the project, there is no way to withdraw it.
Crypto investors should make enough research on a Crypto project before considering investing in it. The research to be done can be about the general public perception of the project, the filed complaints and how they have resolved them. Is the project powered by Blockchain Technology? Is there a clear/public record of transactions?
Are the tokens listed on any public exchange? Can you withdraw your money when you need it? and how long does it take to withdraw it?
Pump and Dump schemes
Scammers also tend to pump up shit coins to lure investors into buying that coin. Once they have done that successfully, they immediately sell off their coins which eventually crush their price value and walk away with abnormal profits from that coin leaving others with just a bag of low-value shit coins. Avoid participating in such pump and dump schemes by investing in popular Cryptocurrencies like Bitcoin, Ether, and so on.
---
How to safely invest in Cryptocurrency
---
Diversify your investment
There are plenty of Cryptocurrencies. Spread your investments in a variety of them. There is a saying "Do not put all your eggs in one basket." Therefore you should not invest all your money in one particular coin. Instead spread it out in different Cryptocurrency types to minimize the risk of losing all your funds at once on one particular crypto asset.
Be prepared for the high Volatility
Cryptocurrency is highly volatile, you, therefore, have to prepare your mind in handling the pressure and emotions of seeing plenty of sharp swing lows and highs in the Crypto market. The sharp declines should not throw you into panic selling off your assets. That would imply a heavy loss on your investments. You should therefore invest on a long term basis because Crypto is just still in its infancy and the future is a bright one for those that HODL.
Make your research on Exchanges
There are plenty of Exchanges that facilitate the easy buying and selling of Cryptocurrencies. Look out for the secure ones, those offering better exchange and trading services.
Get a secure Crypto wallet
Get yourself an offline hardware wallet. Such wallets are more secure than online Crypto wallets, this is so because they are offline away from any likely compromise by its developers. Decentralized exchange wallets like the Steemit wallet are such an example of highly secure wallets that can be used to hold your Steem, SBD and TRX.
In conclusion, though Crypto scams are almost every where in the Crypto space, these can be avoided by the Crypto investors through the above mentioned ways. Whereever there is something profitable, there will always be scammers who will always try to game the system and that's why its important for everyone to understand such a risk involved and take the necessary precautions to secure their funds.
---
Homework task
---
What are Crypto scams?
Make your research on any Cryptocurrency scam. (Attach a few references to the news surrounding that scam crypto project)
To what extent have Crypto scams affected the Crypto space?
Will regulations in Crypto add value to the Crypto space?
---
Rules and guidelines
---
Post your homework article in the steemit Crypto Academy
Only steemexclusive articles will be curated
Your article should range between 600– 1000words.
Use an exclusive tag #yohan2on-s3week6 and also tag me @yohan2on so that I can easily find your article.
Clearly reference your work in case you have directly borrowed any content from other sources. Otherwise, be original and as creative as possible.
Plagiarism and spinning of other users' articles will not be tolerated in the homework task. Otherwise repeat offenders will be blacklisted and banned from the Crypto Academy.
Use only copy-right free images and showcase their source.
To participate in this task, you should have a minimum of 250SP and your reputation score should not be less than 55.
This homework task runs till 7th/08/2021, Time: 11:59 pm UTC.