Bearers of Blessing/ Portadores de Bendición
---
---
Una buena palabra o noticia que siempre hemos escuchado de nuestros padres es esa Bendición, con ella nos sentimos protegidos, esa expresión de papá y mamá nos brinda seguridad.
Según Wikipedia:
"Una bendición es la expresión de un deseo benigno dirigido hacia una persona o un grupo de ellas. Gramaticalmente, se trata de oraciones con modalidad desiderativa. Así, son bendiciones típicas Que Dios te guarde o Que te vaya bonito. Las bendiciones tienen un papel destacado en las creencias judías y cristianas."
Creo que las personas que inclinamos nuestro corazón al servicio a la vida al prójimo también tiene una característica que le precede y esa es que son :portadores de bendición, mi mentor siempre me decía que actuara de forma genuina, de corazón ,como para con Dios y no para los hombres y el resultado de esa actitud iba a ser que la bendición me alcanzaría en todo tiempo.
Nos cuesta tanto deshacernos de conductas egoístas, pero no es imposible a medida que vamos manifestando el amor por la vida, por el prójimo, nuestros hijos, y entregando cada carga a Dios , damos paso a esa gran bendición que él nos ha prometido desde la antigüedad.
Génesis 1:22,es el primer acontecimiento, cuando Dios bendijo a las criaturas del mar y a las aves, diciéndoles que fueran fructíferas y se multiplicaran en la tierra.
Los hijos de Dios somos portadores de bendición y sabemos que los que aman todas las cosas ayudan a bien, que tenemos un propósito especial para bendecir la vida de los demás, si usted quiere ser prosperado y bendecido sirva y ame sin medida, sea la mejor versión de usted mismo cada día, no pase por la vida de alguien sin dejar una huella positiva.
Si en este día te das cuenta a lo que Dios te ha llamado en la sociedad (es decir a ser un portador de bendición para tu familia, amigos, compañeros de trabajo, en tu ciudad, escuela, etc.,) vas a encontrarle sentido a tu existencia: Que Dios te ha dado el aliento de vida para que dondequiera que vayas, seas un mensajero divino.
---
ENGLISH
A good word or mom that we have always heard from our parents is that blessing, with it we feel protected, that expression of dad and it gives us security.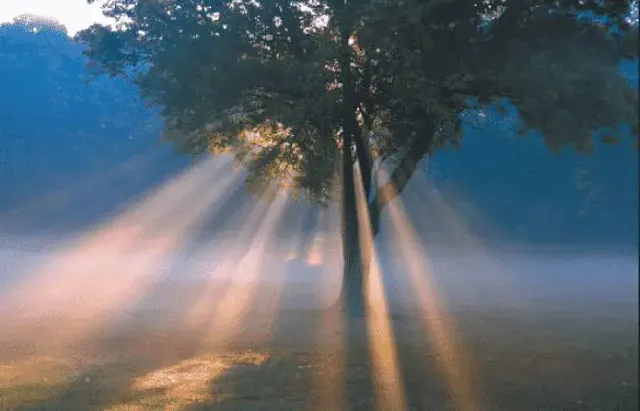 Source
According to Wikipedia:
"A blessing is the expression of a benign wish directed towards a person or a group of them. Grammatically, they are prayers with a wishful modality. Thus, they are typical blessings May God keep you or May you be beautiful.
Blessings have a role prominent in Jewish and Christian beliefs. " I believe that the people who incline our hearts to the service of life to others also have a characteristic that precedes it and that is that they are: bearers of blessing, my mentor always told me to act in a genuine way, from the heart, as with God and not for men and the result of that attitude was going to be that the blessing would reach me at all times.
It is so difficult for us to get rid of selfish behaviors, but it is not impossible as we manifest our love for life, for our neighbor, our children, and surrendering each burden to God, we give way to that great blessing that he has promised us from the antiquity.
Genesis 1:22, is the first event, when God blessed the creatures of the sea and the birds, telling them that they were fruitful and multiplied on earth. The children of God are bearers of blessing and we know that those who love all things work together for good, that we have a special purpose to bless the lives of others, if you want to be prosperous and blessed, serve and love without measure, be the best version of yourself every day, don't go through someone's life without leaving a positive footprint.
Romans 10:17 says, "So faith comes by hearing, and hearing by the word of God." How wonderful it is to be a blessing to others by proclaiming the gospel message to them. If others are already believers, we can also be a blessing to them by sharing with them a thought from God's word.
"If on this day you realize what God has called you to in society (that is, to be a bearer of blessing for your family, friends, co-workers, in your city, school, etc., etc.) you will find meaning in your existence: that God has given you the breath of life so that wherever you go, you will be a divine messenger."
To stay up-to-date on all the great things that are happening, visit @steemitblog
---
---