LET'S PUT OUR EYES ON JESUS
In this life we ​​all run a race but the one who runs should not look at other competitors but keep his eyes fixed on Jesus the author and finisher of faith.
This is how the word of God advises
Hebrews 12: 2
2 fixing our eyes on Jesus, the author and finisher of faith, who for the joy set before him endured the cross, despising the shame, and sat down at the right hand of the throne of God.
(RVR1960)
Placing your eyes on Jesus means undivided attention means that you must look away from all those distractions that can lead us away from faith means that you must stand firm in what you have believed and in whom you have believed in order to contemplate the promises of God in our lives.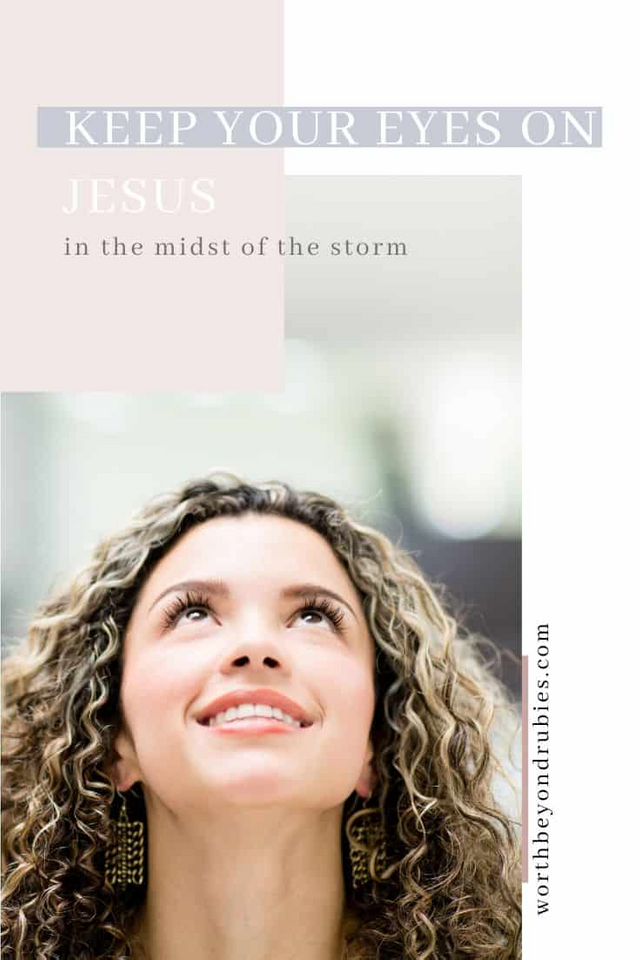 Source
Certainly in the world we have constant struggles over the established concepts of life itself where each one has different concepts and therefore each one applies an identity. However, our identity must always be coupled with the word of God to what God establishes in his word must be addressed to our only Lord who is Jesus Christ if we want to live a full life.
Your heart wants to trust people but God never fails so put your eyes on Jesus because normally people fail but Jesus will never fail.
God gives us the ability to live a life free of stress and anxiety if we rest in his promises. It is true that we will have afflictions and adverse circumstances but it is also true that God has promised us help, he has told us not to be afraid and motivates us to trust his word.
Faced with problems and circumstances, it is important not to take our eyes off Jesus because if we take our eyes off him we will surely faint, put your trust in God at all times, ask the Lord to heal your heart from the fear of anxiety and deliver all your burdens to you feel free in confidence and in faith before the visits of life.
¡WITH LOTS OF LOVE!