THE HEART'S CONTEST IS HERE.
Today we are going to start the challenge of Heart bloggers, hoping that it will be a pleasant experience for all, we can interact as a community and encourage the participation of members.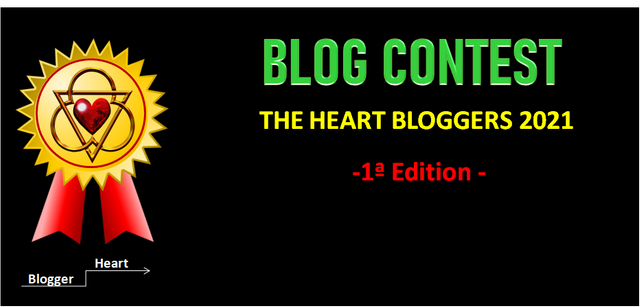 I want to make a call to all those who wish to participate, to do so from community responsibility, only then can we grow as individuals and also as a team. A community is made up of people who carry out joint activities for a common goal. It must be linked to the community vision.
The main idea is to strengthen community values ​​through the creativity of the members who leave messages of edification for both Heartchurch and the world.
We know that in this time for many people, these platforms and communities based on blockchain have been a great blessing, for this we must continue to give the best of each one. We are in the day of making the best content, it will be a pleasure to read all under the conditions described above.

Heart Contest
Success for everyone and thank you for being a part of HeartCHurch.