Being Christ-like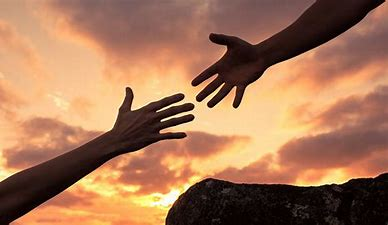 source
Many feel that it would be a great privilege to visit the scenes of Christ's life on earth, to walk where He trod, to look upon the lake beside which He loved to teach, and the hills and valleys on which His eyes so often rested. But we need not go to Nazareth, to Capernaum, or to Bethany, in order to walk in the steps of Jesus. We shall find His footprints beside the sickbed, in the hovels of poverty, in the crowded alleys of the great city, and in every place where there are human hearts in need of consolation. In doing as Jesus did when on earth, we shall walk in His steps."—Ellen G. White, The Desire of Ages, p. 640.
Many times, we've turned a blind eye to people we were capable of helping, to situations we could handle just by lending a hand.
As believers of the word, we should understand that lending a helping hand, saying kind words, clothing the naked, feeding the hungry or poor and so on are all part of our duties. If you call yourself a believer of the word, these things shouldn't be hard for you.
Just like the text above said, sometimes we want to tread on the path of Jesus, we want to be seen as followers of Christ but the responsibilities that come with that are often ignored by us which isn't supposed to be that way.
We are human and full of flaws but with God, we can do anything. When someone wrongs you, forgive; when another is in need, help if you can or find help in situations where you cannot. And remember, all these things, if not practiced, can be punishable.
Matthew 25
41 Then he will say to those on his left, 'Depart from me, you who are cursed, into the eternal fire prepared for the devil and his angels. 42 For I was hungry and you gave me nothing to eat, I was thirsty and you gave me nothing to drink, 43 I was a stranger and you did not invite me in, I needed clothes and you did not clothe me, I was sick and in prison and you did not look after me.'
44 "They also will answer, 'Lord, when did we see you hungry or thirsty or a stranger or needing clothes or sick or in prison, and did not help you?'
45 "He will reply, 'Truly I tell you, whatever you did not do for one of the least of these, you did not do for me.'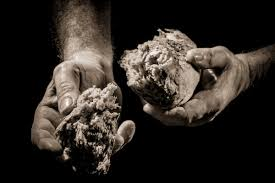 source
Helping a brother is the same as helping God Himself.
And sometimes, helping someone can bring the person close to God.
And also have it in mind that, if you keep serving and being good to people, God will also bless you.
I pray that you'll find inspiration in the little message I've written. Thank you.
God be with us!